July 28, 2015, Beijing, China, the company OnePlus unveiled its new smartphone with the expected name «OnePlus 2″. This arrangement – in some degree a logical operation on the bugs, with some interesting and at the same time, some controversial decisions. But before proceeding to the story about the new product, to remind you of what OnePlus.
The company is one of information (official), "spun off" from Oppo division engineers and developers, led by Pete Lau, who decided to make a new smartphone, such what it sees these people. According to others, OnePlus – business project Oppo, or even the entire group BBK, created in order to test in practice the new business model from direct sales via the Internet and also the active promotion of only the network.
Our site has several materials describing the project OnePlus, I suggest you read them if you have not studied the matter.
And also read a review OnePlus One – a very interesting smartphone. This unit and today remains very relevant among Android-models, given that the main parameters OnePlus One little different from OnePlus 2 (it's true), for many the obvious question – what to buy as a result, the first or second OnePlus? And whether OnePlus One change to the new model?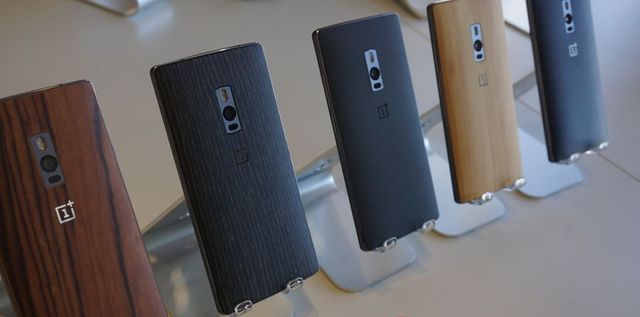 Features OnePlus 2:
Housing material: plastic, metal, glass Gorilla Glass 4
Operating system: Android 5.1, OxygenOS (international version), H2 OS (Chinese Version)
Network: 2G / 3G / 4G (LTE), Dual SIM (two slots nanoSIM), support for FDD-LTE Bands 1/2/4/5/7/8/12/17
Platform: Qualcomm Snapdragon 810
Graphics: Adreno 430
RAM: 3 GB 16 GB version / 4 GB to 64 GB version
Memory storage: 16/64 GB
Card Slot: No
Interfaces: Wi-Fi (ac / a / b / g / n) Dual-Band, Bluetooth 4.1 (LE), the connector microUSB (USB 2.0, Type-C, USB-OTG, USB-Host), for charging / synchronization, 3.5 mm Headset
Screen: IPS-NEO, diagonal 5.5 ", the resolution of 1920×1080, ppi 406 automatically adjusts the level of illumination, protective glass Gorilla Glass 4
Main camera: 13 megapixels (pixel size of 1.3um), f / 2.0, auto focus, dual LED flash, laser focusing, optical image stabilization (OIS), zpis video to 4K
Front camera: 5 megapixel without autofocus
Navigation: GPS (support A-GPS), GLONASS
Extras: fingerprint scanner, accelerometer, light sensor, proximity sensor
Battery: 3300 mAh
Dimensions: 151.9 x 74.9 x 9.9 mm
Weight: 175 grams
I'll start with the principal – will be available in two versions OnePlus 2 – the youngest with 16 GB of internal memory and 3 GB of RAM and older with 64 GB of internal memory and 4 GB of "RAM." Also, the device will be in the international and Chinese versions. The difference between them is used over Android 5.1 shell. The international version is OnePlus 2 OxygenOS, in Chinese – H2 OS (in the material you see it was her).International version of the younger model (GB 16/3) will cost 329 US dollars, the international version of the older model (GB 64/4) will cost 389 US dollars. This is the price for a smartphone with a basic black cover of rough plastic. Chinese versions – 1999 yuan, an older version – 2 399 yuan, it's also the basic black cap. Chinese version of any other cover (wood, bamboo, kevlar fiber) will be 100 yuan more expensive. Additional cover should go on sale simultaneously with the smartphone. This ended with the chief, move on to other things. For starters let's talk about the design.
If you've been following the news about OnePlus 2, then certainly one of the recent leaks from a Chinese website, where smartphones are certified, you are a little surprised and maybe even upset. It looked like a smartphone, to be honest, at least questionable, and in my opinion, just looked terrible. The reality turned out to be about the same, with the only difference that the final OnePlus 2 has other colors, and it's a little picture brightens. The design of the front panel to discuss almost pointless, in my opinion, it is always a big screen and one or two buttons underneath. In OnePlus 2 front panel looks fine.
With "back" getting worse – I can not say that the machine is really dreadful and terrible, but in my opinion, it just ugly. And the cause is a strange unit "camera + flash + the laser focus." We are accustomed to the fact that the outbreak is under the eye or camera from left to right of it, but OnePlus placed on top of a double flash, and the unit is moved closer to the center than usual in smartphones. Just a couple of strange decisions gives a negative result – the device "from the back" is perceived homely, not so much because it's really a bad location (I do not know), but because it is unusual to the eye.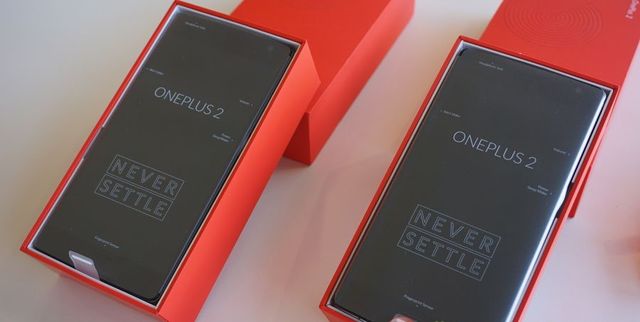 However, it is necessary to change the basic black cover from rough plastic for something else, and immediately transformed the smartphone.Additionally, for OnePlus 2 will be available four cover – dark and light wood, bamboo fiber and Kevlar. In all cases, covers material pasted on top of a thin layer of plastic base cover.
However, this does not spoil the impression of a smartphone with these covers. Apparatus with any alternative cover looks just fine, and a strange arrangement of the camera module and its components have simply not notice. I liked the options with a lid made of black wood and bamboo. However, the other two are also good.
For OnePlus 2 also includes covers of different colors, such is also the case and bumper cover and installed instead of the standard plastic cover.
I want to believe that this time will not fail OnePlus and keep their promise, releasing additional cover on sale in the normal way (not as it was with bamboo for the first OnePlus) and at least at some time if not simultaneously with the start of sales of the smartphone. Let me remind you that for OnePlus One was promised a lot of interchangeable covers of different materials, including denim, but in the end only in sale bamboo cover at a high price and can be ordered by "Invites". Even the cover after a while removed from sale. The company noted that the idea of ​​caps was unsuitable for One because poor design cover mounting to the body, but this reputation OnePlus yourself a little spoiled.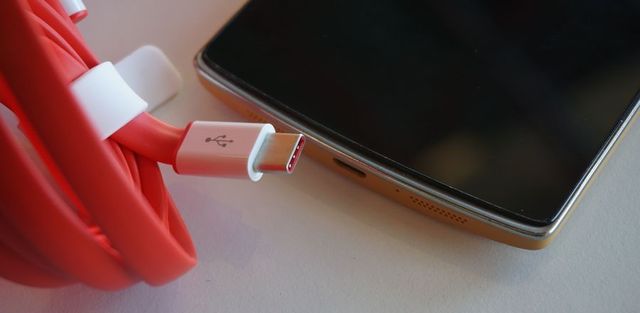 According to the new dimensions OnePlus hardly differs from the previous model, which was used as a screen with a diagonal of 5.5 ".Accordingly, the smart phone can be compared with other devices with a diagonal of, for example, LG G4. The device is quite comfortable fits in your hand, yes, it's still a huge shovel, but if you are in this format already used, OnePlus 2 seem comfortable.
Now, about the performance. The main differences between OnePlus One OnePlus and 2, to be aware of, and deal with the camera platform. The platform is new, Qualcomm Snapdragon 810, and this is more negative than positive. I have nothing against Qualcomm, the company has a lot of great decisions, but that 810 came with a bobble and is literally all companies using this solution, there are problems. In HTC One M9 strong heating of the case, at Sony Xperia Z3 + strong heating and permanent closure of the chamber because of this, in Japan, Fujitsu withdrew from the market a new smartphone lineup Arrows (NX F-04G) for the same reason – overheating and cyclic rebooting. I would like to, we want to believe that OnePlus decided all related Snapdragon 810 problems and everything will be fine, but for sure it will be possible only if I get a test sample and examine it.
Updated 13 MP camera has a sensor with a larger pixel size (1.3um), improved optical image stabilization system and a laser focus. All this should bring photo quality from the device to a new level. Perhaps in the future, with new firmware and improvements. So far, judging by the examples of photos from the test samples, the camera in the new OnePlus 2 without revelation, just a good, but not much else. The front 5-megapixel camera and it looks good, on par with other vehicles.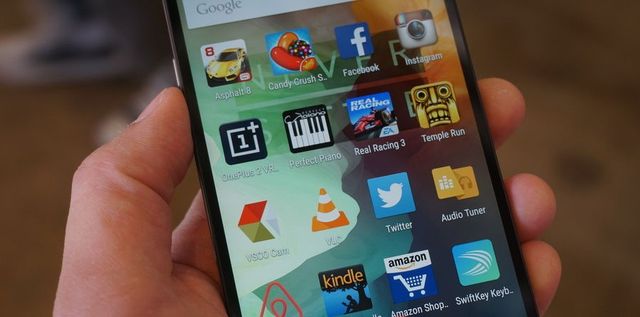 OnePlus 2 supports LTE for two slots, two slots for SIM-card designed for nanoSIM-cards. Support memory card in the device is not.
An interesting innovation is the smartphone – connector USB Type-C, the company gradually begin to think about switching to the standard, and OnePlus decided to be among the first.
The smartphone has an excellent mechanical switch sound profiles, it is located on the left edge of the top of the housing. The idea was borrowed from the devices Apple, what was said right at the presentation, but that does not make it less successful. The switch has three positions and allows you to choose the profile "Do Not Disturb" when calls are only a select few, «Mute» to disable all calls or ordinary enabled notifications.
On the right edge – the power button and volume button just above. The buttons are convenient for clicks, nothing more I can say about them.
The key fingerprint scanner below the screen on images and render seemed mechanical, in practice, alas, it is a touch button with the attendant disadvantages. To use the scanner, you must first press "wake up" double tapom, in contrast to the same Apple iPhone 6/6 Plus, Samsung Galaxy S6 / Note 4 or Meizu MX4 Pro / MX5, with enough touch while pressing for the fingerprint .
Left and right of the scanner are two touch-sensitive keys, in "sleep mode" they are not marked, but it is necessary to include the screen – highlighted neat touches of blue.
Screen with a diagonal of 5.5 "and a resolution of 1920×1080 pixels in the new OnePlus 2 is almost the same as in the first model. Yes, at the presentation noted that using the new matrix IPS NEO and improve all the characteristics of the screen, but for the average user, this difference will hardly be noticeable – in OnePlus One was the excellent display, and here he is just as good. Probably, many expected to see the new smartphone increased resolution, but on the other hand, for the diagonal of 5 to 5.5 " FullHD fits perfectly, so I do not see any disadvantages in using FHD company in the new flagship.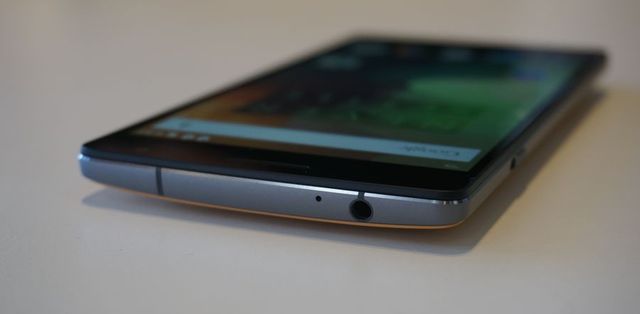 Battery capacity in OnePlus2 typical for modern flagships – 3300 mAh, any unexpected decisions on part-time work has been expressed, so we can expect a typical flagship 2015 figures.
The smartphone runs on Android 5.1 with a shell OxygenOS for the international version and H2 OS for the Chinese. The screenshots below shows H2 OS, nice jacket with a slightly unusual logic of the organization of working space, framed it in Material Design. OxygenOS also framed in MD guideline for Google.
It should be noted that the company lost part OnePlus fans when terminated the relationship with CyanogenMod. Yes, it is possible that the cause of the conflict were just a second, but for users it does not change anything. At the time of release, and even before him, in presentations and advertising, OnePlus One was presented as the official smartphone with CyanogenMod, and many (not all, of course, but still), users choose OnePlus One in no small part because of this fact. Excellent characteristics smartphone rapid assembly of Custom Android, constantly updated, supported by the community and having a lot of additional (compared to net OS) features – it previously could only dream of! In OnePlus 2 of this advantage is not, from a system perspective, this is a typical "Chinese", which uses one of the latest versions of Android with branded wrapper on top of it.
New OnePlus looks on first impressions, very high quality and a good smartphone at a price of 390 dollars for an older version of this great offer, if for the money you can actually buy it. But there are details that spoil the picture. Firstly, the sale will go back on the "invite", and if you want to buy OnePlus 2 right here and now (with delivery within approximately 10-20 days), will have to pay 450-480 dollars already, or even more in the first month because buying the machine you will not have OnePlus, while the middlemen who used those "invites". Either you need to take an active part in the forums OnePlus and wait ", invite".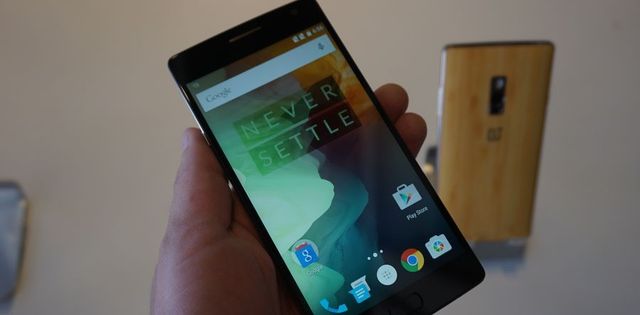 The second point – OnePlus 2, in theory, the second generation of last year's "killer flagships" and even called "killer champions in 2016", but that in addition to good performance and pleasant (if you close your eyes to all the pitfalls) prices, it can offer unique? There is no moisture or dustproof housing, nothing is said about the possibility of fast charging, no radical innovations on the part of the camera is offered with pure Android Quickly update to all current versions. It is the flagship of the Mighty 2015, but did not break, definitely. Good idea with lids, and, again, if their sales will begin at the same time sales of the smartphone, it will be good, the cover is very changing attitude to the machine, make it more interesting and attractive.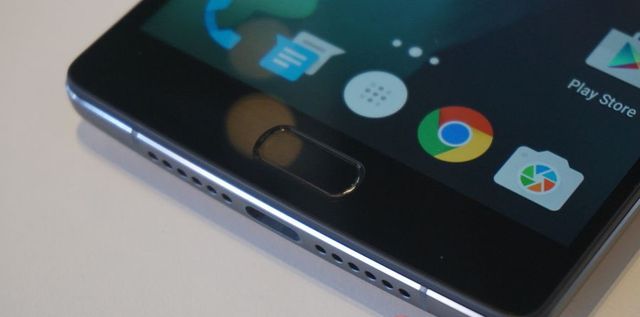 What do you think about this announcement? Meet your expectations regarding OnePlus 2, unless of course they were?