We were waiting for the official presentation of the new OnePlus 7T smartphone in October 2019. However, we learned that the release date was postponed a month earlier. So, OnePlus 7T and OnePlus 7T Pro should be released in September 2019.
Unfortunately, we don't know much about the upcoming smartphones, but 3D render of OnePlus 7T was already published some days ago. Of course, it is just a render, which is based on rumors and leaks, but, as experience shows, quite often renders from @OnLeaks are very accurate.
A month before the official presentation, we can see the design of OnePlus 7T. Also, we know some specifications, so we can talk about main features of upcoming smartphone.
OnePlus 7T: Design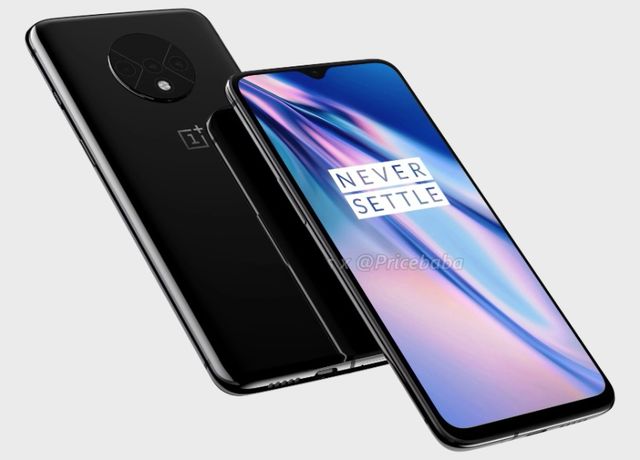 One glance is enough to see how the new OnePlus 7T differs from the previous OnePlus 7. The new smartphone will have a completely new rear panel design.
The number of cameras has increased, and their location has also changed.
There is a large circle with triple camera in the center of rear panel. The camera consists of three sensors arranged vertically. A round LED flash is located under the main sensor. It is double flashlight, and it is also in a circle.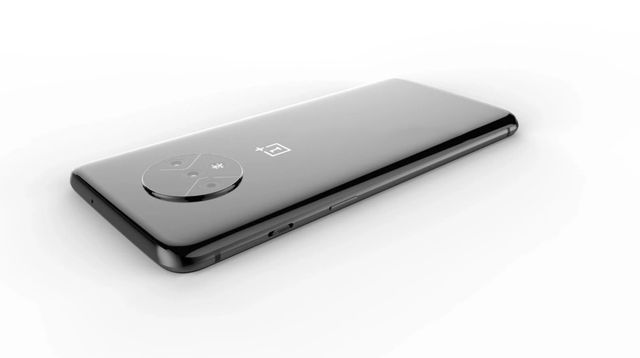 As you can see, the circle protrudes slightly from the body. In my opinion, it is not a very good solution. Because of this, the smartphone will be unstable on the back panel. In addition, cameras may be scratched.
Under the camera circle is a small white OnePlus logo. As you can see, there is no fingerprint scanner on the rear panel. Most likely, OnePlus 7T will have fingerprint reader under the display.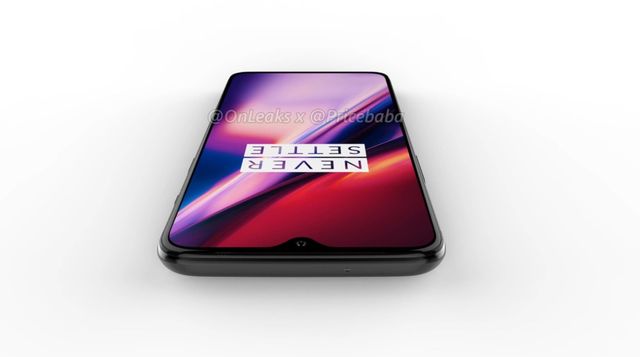 By the way, the rear panel is covered by protective glass to prevent scratches.
Now let's look at the front panel. It remained almost unchanged. OnePlus 7T will have a flat screen and a small waterdrop notch above the display. An earpiece is located above the front camera.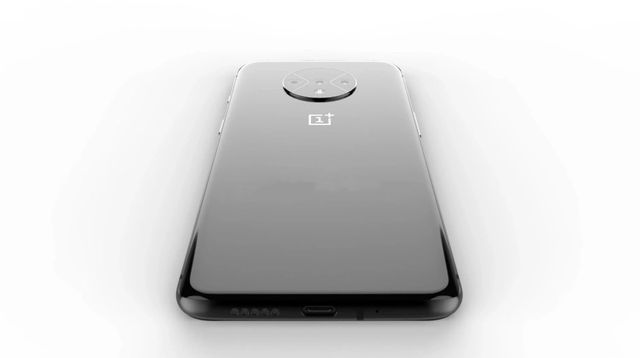 According to rumors, the screen diagonal also remained unchanged. The smartphone will have 6.4-inch display with Full HD+ resolution.
At the bottom of the new smartphone is USB Type-C charging port, and next to it is a speaker. SIM card slot is located on the left side of smartphone.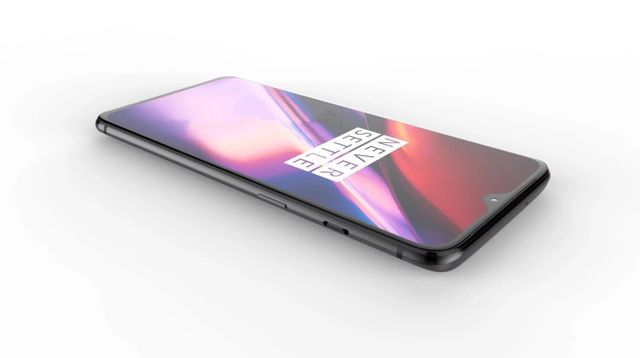 On the right side there is a power button and another key for switching the sound mode (sound, vibration, silent).
On the left side OnePlus 7T has a volume rocker.
The renders show us a new OnePlus 7T in glossy black color with rounded edges. Its dimensions are 161.2 x 74.5 x 8.3 mm.
OnePlus 7T: Specifications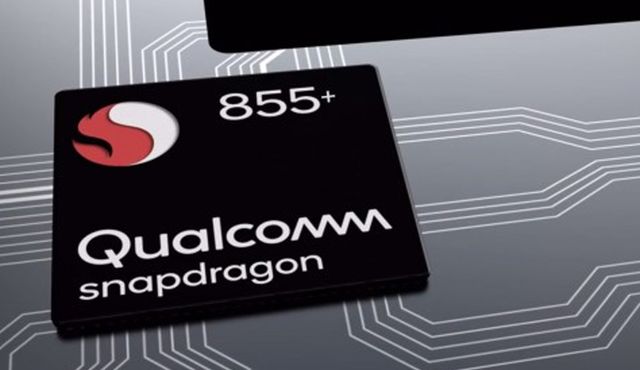 So far, there is very little information about the performance, cameras and battery.
According to rumors, OnePlus 7T will be powered by Snapdragon 855+ processor. This chipset is slightly more powerful than its predecessor. It is optimized specifically for games.
There will be 8GB of RAM and 256GB of internal memory. This is good news, given the fact that the smartphone will not support microSD memory cards.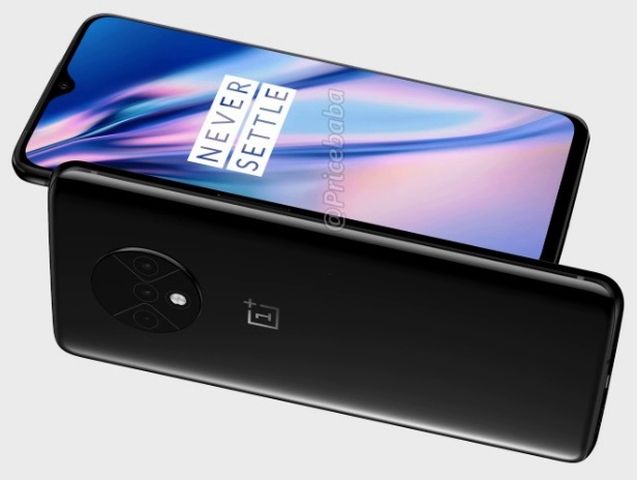 Cameras should also be better than the previous generation. I want to recall that OnePlus 7 has dual camera: 48MP main sensor and 5MP secondary sensor for depth effect.
As for operating system, most likely it will be Android Q.
OnePlus 7T: Price and Release Date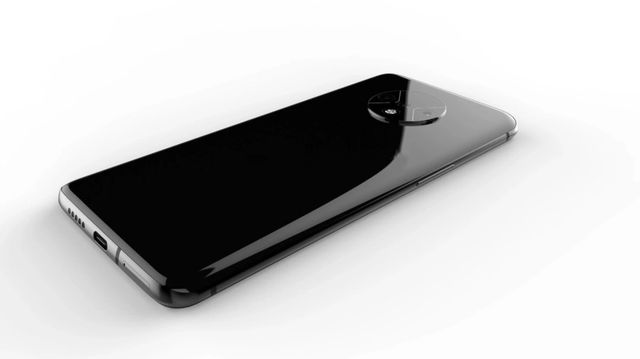 The price of OnePlus 7T is not unknown yet. Fortunately, there is very little left before the official presentation; it should take place on September 26th.
First of all, OnePlus 7T will go on sale in India, and after that the smartphone will be available in other countries.
Source: OnLeaks