As the proverb says, is necessary to prepare the sleigh in summer. We can add a bath outdoors – winter. Because the bathroom Dutchtub can wash even in the cold season.
Bath heated Dutchtub created by Dutch designer Floris Shoonderbeekom in three versions: "romantic" Loveseat, designed for two , and "clubby" Original and Wood, where fit four. Owner does not need to wrestle with how to fill the capacity of hot water – bath attached to a special oven, flushing wood and heated liquid to the desired temperature.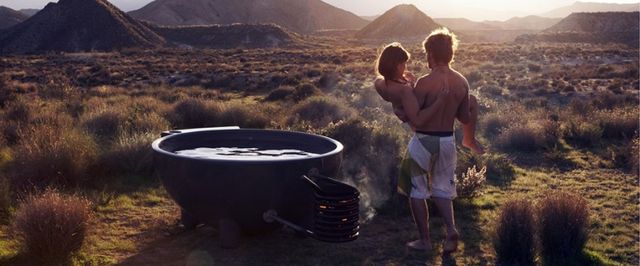 Dutchtub Original Dutchtub Loveseat and made ​​of stainless steel and polyester reinforced with fiberglass. A Dutchtub Wood upholstered tree outside and against the background of grass and blue sky looks incredibly organically. However, as against the background of the snow drifts. In any of these baths can even celebrate the New Year.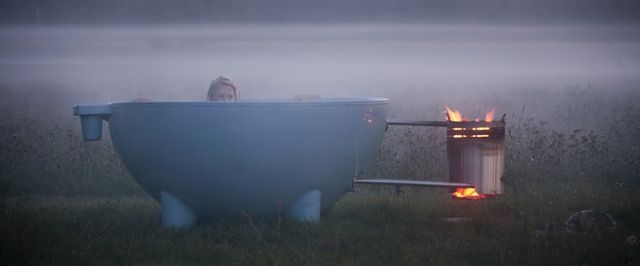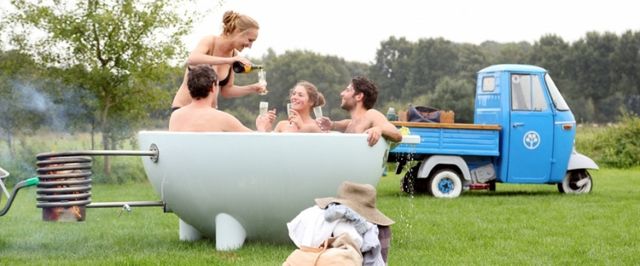 For example, for water heating to 38 ° C in Dutchtub Loveseat requires 0.03 cubic meters of wood, and to maintain such temperatures – almost twice less. Although the inhabitants of our latitudes need to calculate the amount of fuel adjusted for vigorous Russian frost.