Android smartphones become really powerful in 2018. New phones have good specifications, while the price is even lower than last years. The Chinese manufacturer Oukitel understand that design is very imporant for many people, but only flagship phones can boast beautiful appearance. So, Oukitel decided to release budget smartphone with nice design, but with entry-level hardware. Please meet Oukitel C12 Pro!
Where to buy Oukitel C12 Pro?
[affcoups template="list" id="29388″]
[affcoups template="list" id="31392″]
[affcoups template="list" id="31391″]
Oukitel company already have the smartphone with the notch called Oukitel U18. However, Oukitel C12 Pro is cheaper, so it received weaker specifications. The main features are face unlock, Full Screen and beautiful design. But what about specifications? Let's talk about them in the first review of Oukitel C12 Pro.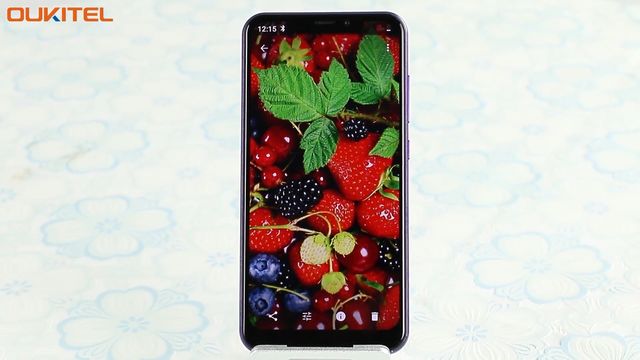 Oukitel C12 Pro: Design
The new smartphone has a premium design with a notch above the display. Yes, the screen is one of the main features of Oukitel C12 Pro. It has very thin bezels on sides. We will talk about display specs a little later.
The whole front panel is occupied by a display. The front camera, the speaker and other sensor are located under the notch.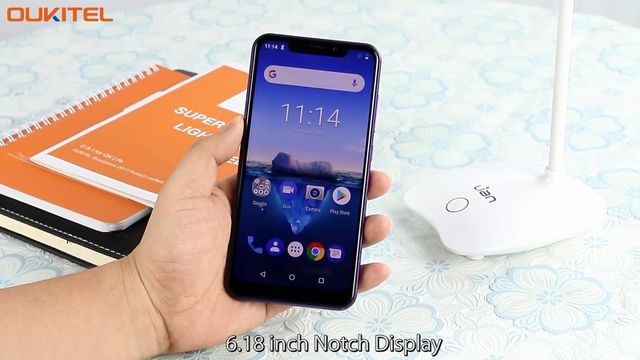 On the back panel we can see dual main camera in the center, while the flashlight is to the left of camera sensor. Also, there is fingerprint scanner. At the bottom of the rear panel you can see Oukitel logo and speaker.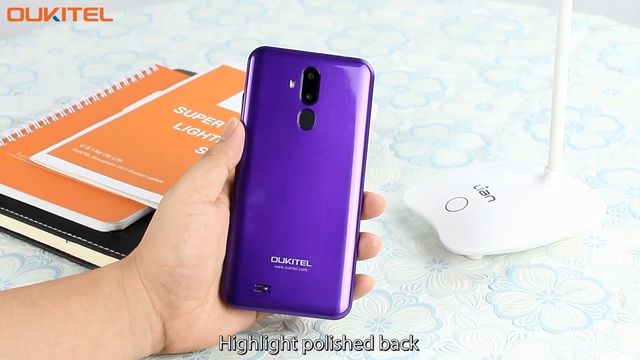 On the right panel side – volume rocker and power button, while the slot for Micro SD card or two nano-SIM cards is on the left side. On top and bottom there is 3.5 mm audio jack, microUSB slot and microphone.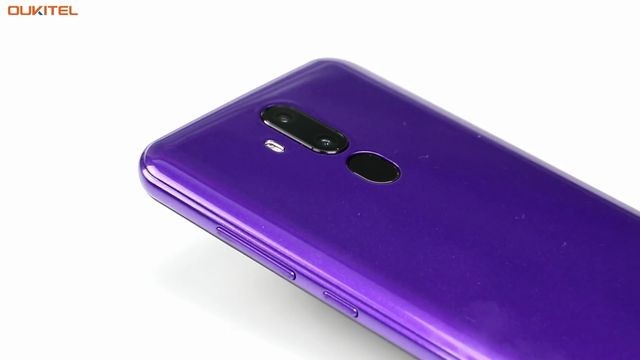 The smartphone is made of polycarbonate with a special coating on the back panel. It makes the phone to look more bright and glossy. The device is available in three color options: Black, Blanched Almond and Purple.
The size of the phone is 15.57 x 7.60 x 0.97 cm and weight 172 grams. Yes, Oukitel C12 Pro has large screen, but you can still use it with one hand.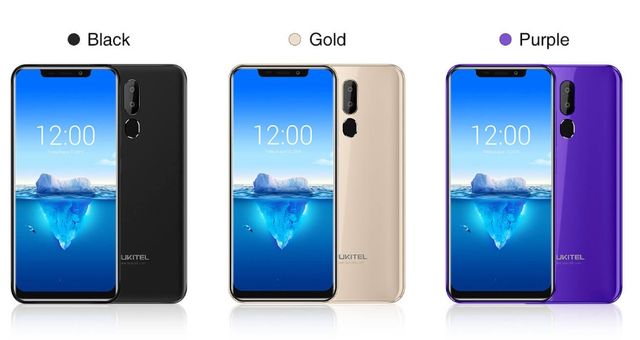 The package contents is standard: the smartphone itself, protective case, power adapter, SIM needle and USB cable.
Oukitel C12 Pro: Display
The main feature of this phone is display. This is 6.18-inch IPS panel with an aspect ratio of 19:9. It is protected by 2.5D glass and has an amazingly low resolution of 480 x 960 pixels.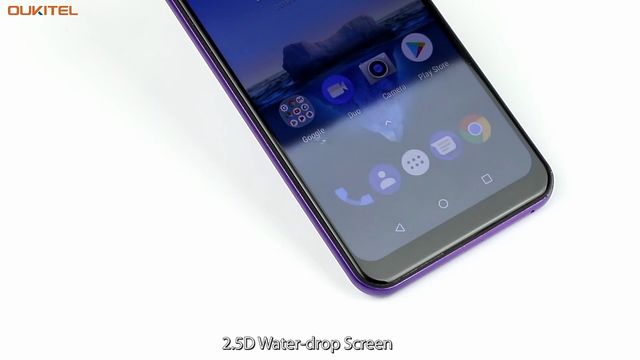 As we already said, there is a notch above the screen. The space to the left and right of the notch is used to display time, Wi-Fi, battery level and some notifications.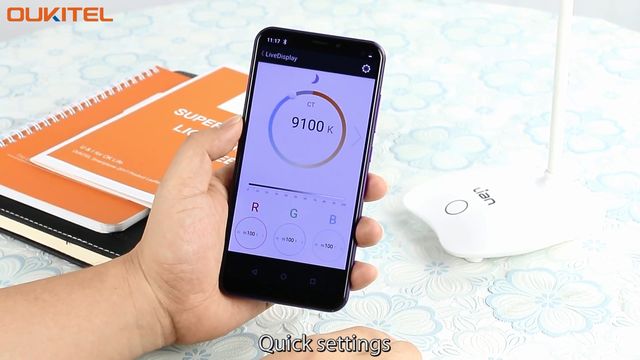 Oukitel C12 Pro is the smartphone for those, who don't want or have money to buy expensive device with bezel-less display and the notch. It looks very similar to iPhone X, so maybe you can fool your friends.
By the way, Oukitel developed its new system to adjust the display color temperature. So, you can make it colder or warmer through the settings menu.
Oukitel C12 Pro: Performance
Oukitel C12 Pro is a budget entry-level smartphone. It is powered by quad-core processor MediaTek MT6739 with a clock speed of 1.5 GHz. Also it has 2GB of RAM and 16GB of internal memory. You can use microSD memory cards up to 64GB.
Yes, it is entry-level hardware, and you cannot play latest Android games, however it should be enought for everyday tasks. Yeah, you can try to launch heavy games, such as PUBG mobile, but don't forget to select low graphics settings.
Oukitel C12 Pro runs on Android 8.1. Oreo operating system.
We already mentioned that Oukitel C12 Pro has face unlock function, but also it has fingerprint reader on the rear panel.
Oukitel C12 Pro: Camera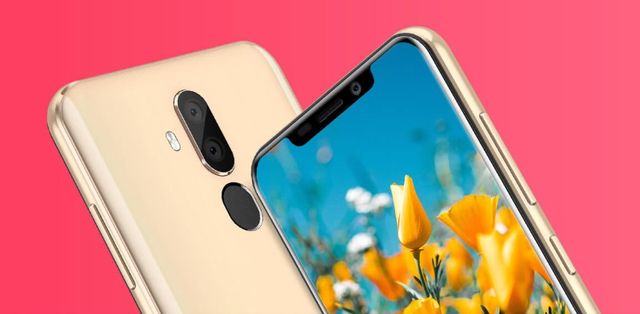 The smartphone is equipped with dual main camera of 8MP and 2MP sensors. Of course, the image quality is average. At night the camera is almost unusable.
On the front panel we have 5-megapixel camera. We already said that design and display are the main features of this phone, so you should not expect something good from the camera.
Oukitel C12 Pro: Battery
The battery of Oukitel C12 Pro has a capacity of 3300 mAh. The manufacturer says it is enough for 6 hours of active use. It means that you can use the smartphone during the day without having to charge it.
Oukitel C12 Pro: Price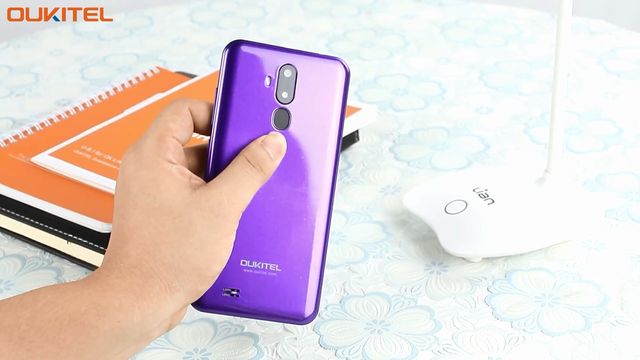 So, it was first review of new smartphone Oukitel C12 Pro. It has a stylish design, large display, and very attractive price. From other side, the performance, display resolution and cameras are really bad. Yes, they are still better than many budget smartphones of 2016-2017, however this is a shame for 2018, do not say that 2019 will soon be!
If you are looking for the smartphone with nice design for everyday tasks, then Oukitel C12 Pro will be good option. However, it is not designed for heavy games and good photos.
Where to buy Oukitel C12 Pro?
[affcoups template="list" id="29388″]
[affcoups template="list" id="31392″]
[affcoups template="list" id="31391″]
Source: oukitel