The company Oukitel began to produce smartphones in 2015. During this time it managed to produce quite a lot of successful and popular products in budget segment. In 2017, Oukitel is not going to give up and continue to produce smartphones with powerful battery.
There are many phones with capacious batteries: Oukitel K6000 Pro, Oukitel K7000, Oukitel K10000 and several more modifications.
Oukitel K6000 Plus smartphone will be the next one. The first rumors about long-lived phone appeared in August 2017. Oukitel K6000 Plus was first seen at MWC 2017, which was held in late February in Barcelona.
[su_button url="http://www.gearbest.com/cell-phones/pp_620059.html?wid=11&lkid=10626769″ target="blank" style="flat" background="#e50810″ size="8″ center="yes"]Check price and buy OUKITEL K6000 Plus[/su_button]
In this article, you will be able to read full review of Oukitel K6000 Plus, learn its specifications, price and release date.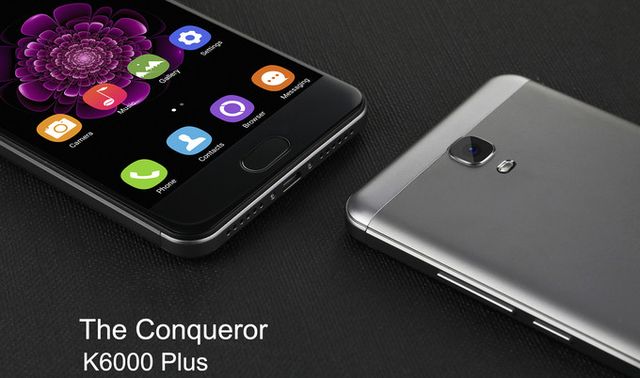 Oukitel K6000 Plus specifications:
Screen: 5.5 inches, IPS matrix, FullHD resolution, 401 PPi, 2.5D glass, Dragontrail Glass
Processor: eight-core chip Mediatek Helio MT6750 with a working frequency of 1.5 GHz
Graphics Accelerator: Mali-860 MP2
RAM: 4 GB, LPDDR3
ROM: 64 GB with card support up to 128 GB
Antutu: 35,000 points
Amount of sims: 2
Network: 2G, 3G, LTE
Fingerprint reader: yes
Cameras: front – 8MP, viewing angle 80 degrees, rear camera OmniVision 16880 with pixels 1 micron in size and phase autofocus – 16MP, f / 2.0
Housing material: metal, polycarbonate
Weight: 185 g
Colors: gray
Battery: 60800 mAh, non-removable, fast charging
OS: Android 7.0
Oukitel K6000 Plus is a budget smartphone, but it has some interesting features. Previous model series Oukitel K6000 Pro showed a good autonomy, but it had a clumsy design and a weak camera. New smartphone has corrected all these moments.
Design
Oukitel K6000 Plus design did not change radically. New smartphone has a metal body, only in places where the antennas are hiding can be found ignoble plastic. Oukitel K6000 Plus has only one color option: gray with a black front panel.
Despite the high capacity of the battery, the smartphone has good weight – 185 grams. New Oukitel device is radically different from the previous model Oukitel K6000 Plus by location of fingerprint reader. Oukitel K6000 Pro has scanner on back panel, while new smartphone is equipped with fingerprint reader on front pane, under the mechanical button Home.
Display
The display of Oukitel K6000 Plus, as for a budget smartphone, is simply excellent. It's big, bright, with a protective glass and excellent viewing angles – what more do you need? Here are its specifications: 5.5 inches, IPS-matrix, Full HD resolution, 401 PPI, 2.5D glass, Dragontrail Glass.
Performance
Oukitel K6000 Plus is not the most powerful smartphone. It is equipped with Mediatek Helio MT6750 with a working frequency of 1.5 GHz. The eight-core processor works better with smartphones with 5-inch display and HD resolutions. No, no, its specifications indicate that it supports work with Full HD displays, but it is not written how well it does it.
If you do not breed polemics around the smartphone, then it should be said that you will not be able to play powerful games on it. The result of the synthetic test Antutu showed 35 000 scores. However, you can not worry about applications and photos into memory, because Oukitel K6000 Plus has 4 GB of RAM and 64 GB of internal memory.  It is possible to expand the user memory with Micro SD card. It's worth saying that the smartphone works in all modern networks: 2G, 3G, LTE. The number of SIM cards is 2.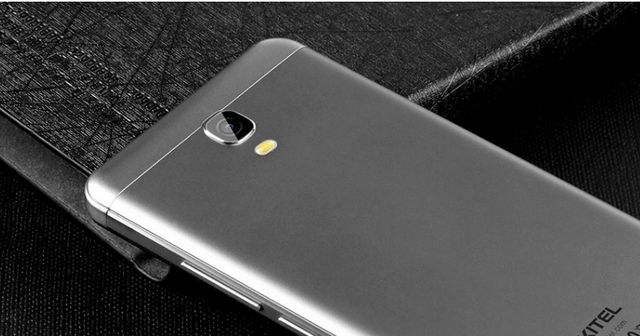 Cameras
The cameras Oukitel K6000 Plus are excellent. On the rear panel of the device is OmniVision 16880 16 MP sensor with phase autofocus, and on front panel we have a wide-angle camera with 8 megapixels. Pictures on such a camera will turn out to be excellent, which makes Oakewell K6000 Plus an excellent option for purchase.
 Battery
The main features of Oukitel K6000 Plus is battery. Its capacity is 6080 mAh. This is enough for about 11 hours watching movies with maximum brightness. If you always play games on your smartphone, then smartphone will work for 7 hours.
Also it has a fast charge function. The smartphone fully charged in 1 hour 40 minutes. A pretty good result, as for a smartphone with a similar battery.
It's also nice that Oukitel K6000 Plus works on the latest version of Android – Android 7.0 Nougat.
Oukitel K6000 Plus release date and price, review
Oukitel K6000 Plus is an excellent smartphone for those who want to charge their phone as rarely as possible. It is not designed for gamers or heavy applications. Oukitel K6000 Plus is a simple smartphone with a large and high-quality screen and a powerful battery.
The smartphone will go on sale in late March 2017. The feedback Oukitel K6000 Plus we leave in the form of its main pros and cons.
Oukitel K6000 Plus advantages:
Excellent cameras
Quality screen
Powerful battery
Oukitel K6000 Plus disadvantages:
Little overpriced
Weak processor
[su_button url="http://www.gearbest.com/cell-phones/pp_620059.html?wid=11&lkid=10626769″ target="blank" style="flat" background="#e50810″ size="8″ center="yes"]Check price and buy OUKITEL K6000 Plus[/su_button]
Source: oukitel