Since the release of iPhone X has been three months, but clones of Apple smartphone has not been presented. Buy now Oukitel released its new device called Oukitel U18. To be honest, it is very strange name for the clone of Apple's flagship, however, new smartphone almost exactly copies the main feature of more expensive competitor – the notch on the top of display.
The Chinese company Oukitel produces quite original smartphones. For example, Oukitel MIX 2. You can read our review here.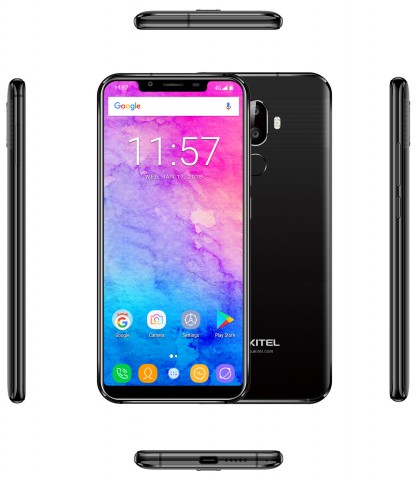 Nevertheless, the manufacturer does not shy to copy the design of flagship products. This time it is iPhone X.
The manufacturer calls Oukitel U18 the first full-screen smartphone with display made in the style of the last iPhone.
So, we find out 8 reasons why you should buy Oukitel U18. Some of them are really interesting.
[su_table]
[su_button url="http://got.by/29g5ng" target="blank" style="flat" background="#e50e08″ size="7″ center="yes"]OUKITEL U18 – FLASH SALE – $159.88! (Banggood)[/su_button]
[su_button url="http://got.by/29g5mv" target="blank" style="flat" background="#e50e08″ size="7″ center="yes"]OUKITEL U18 – $179.88! (Aliexpress)[/su_button]
[/su_table]
1. Oukitel U18 – Display
New smartphone has 5.85 inch display with very non-standard aspect ratio – 21:9. Of course, exactly the same proportions for iPhone X. However, our hero has lower resolution 1512×720 pixels. The pixel density is 286 dpi. In general, there is nothing terrible here.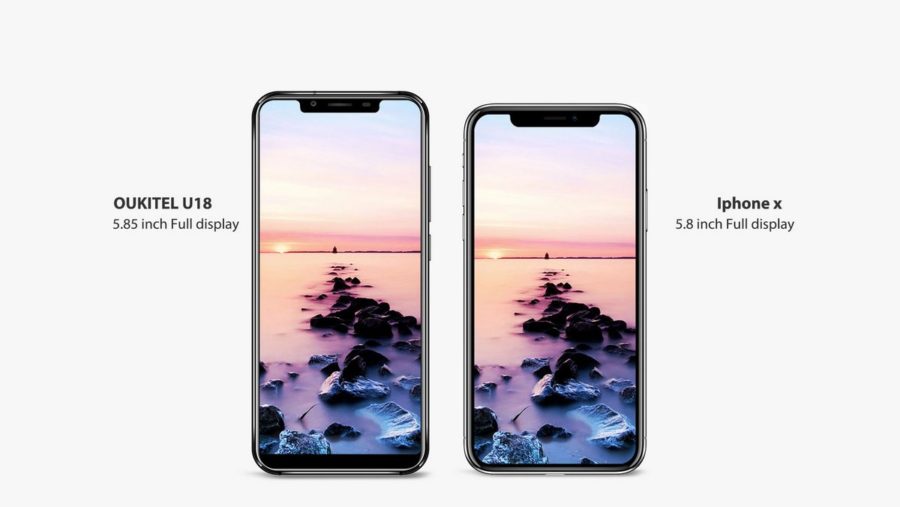 2. Oukitel U18 – CPU
The second feature of new phone is MediaTek MT6750T processor with 8 cores. In fact, it is not an advantage, but only a feature. It is good chipset that provides quite good performance.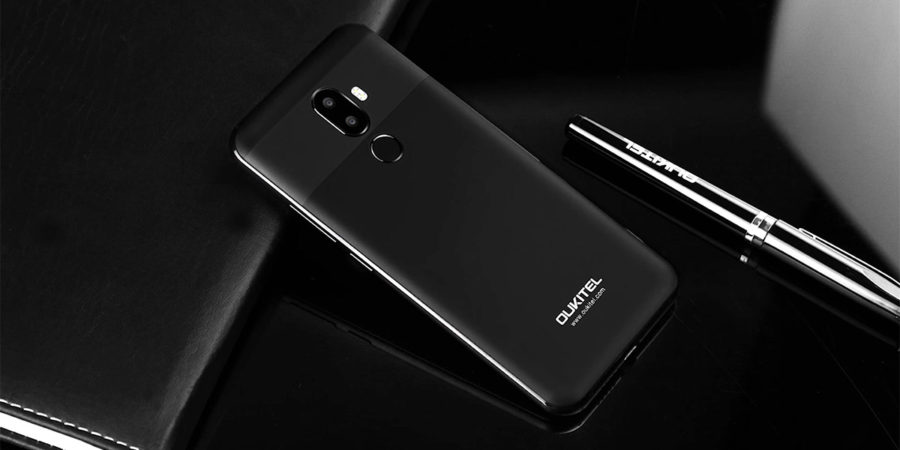 3. Oukitel U18 – Battery
Looking on big battery of 4 000 mAh, the chipset looks much more interesting. In general, MT67xx series of processors has very low power consumption, and with such a battery, the smartphone will have about two days of battery life.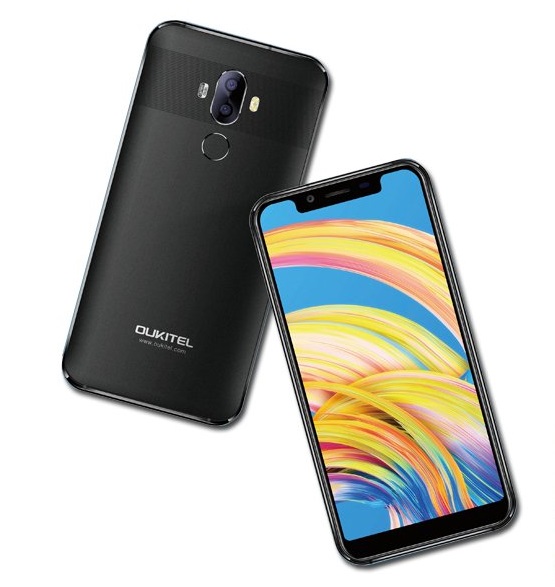 4. Oukitel U18 – Memory
The fourth feature is 4 GB of RAM and 64 GB of internal memory.  Considering the price of $150, it is really good.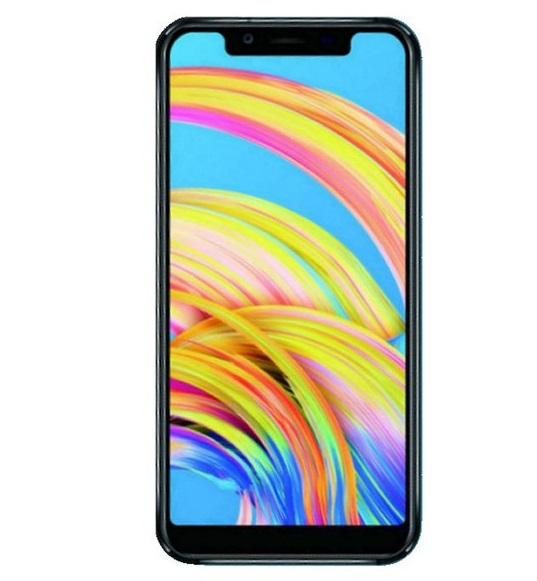 5. Oukitel U18 – Camera
The fifth feature is dual rear camera (16 and 5 MP) and single front camera at 13 MP. The main sensor is used Sony IMX135. In 2015, this sensor was flagship, and today it is still good. The front camera is represented by OV8858 sensor. It makes good selfies for social networks.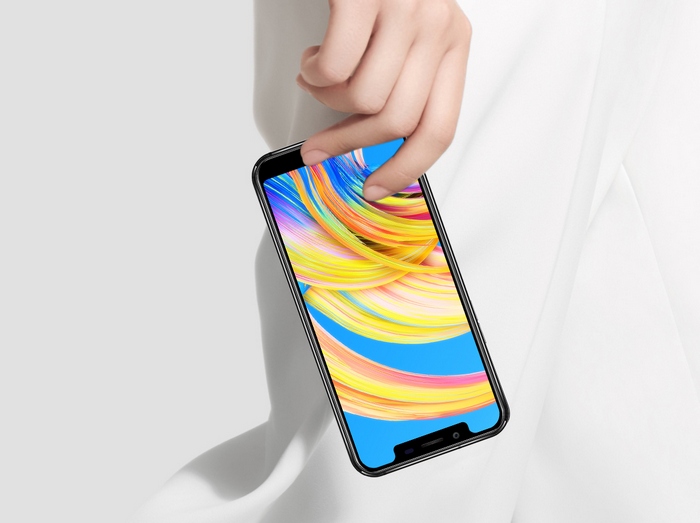 6. Oukitel U18 – Face ID
Number six is ​​fingerprint reader and Face ID unlocking function. I do not know when  fingerprint reader became a feature. Maybe two years ago this was something out of the ordinary for smartphones $150-200, but now it's gone. However, Face ID is new feautre. After the release of iPhone X, many manufacturers try to creat its own Face ID function. Perhaps Oukitel U18 can become something like iPhone X SE.
7. Oukitel U18 – Software
The manufacturer decided to use Android 7.0 Nougat. Although it is a disadvantage, but manufacturer promised to release an update to Android 8.0 Oreo after the start of sales.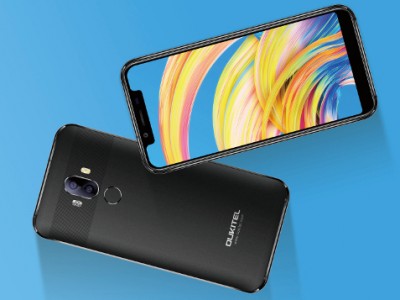 8. Oukitel U18 – Design
The last feature of this smartphone is an excellent ergonomics. While nobody hold in hands the Oukitel U18, we will have to believe the company statements. The smartphone has 2.5D glass on the front panel with smoothly rounded frame of zinc alloy and rubberized with 3D technology back cover. Having used Oukitel MIX 2 for a while, I'm not worried about design. Oukitel knows how to do beautiful phones. Yes, it can be slightly catchy, but still interesting.
I do not know is the price a feature or not, however, it is about $170. If you want to get an experience similar to iPhone X, then why not try it.
Also you can visit our page with coupons to buy Oukitel U18 at the best price.
[su_table]
[su_button url="http://got.by/29g5ng" target="blank" style="flat" background="#e50e08″ size="7″ center="yes"]OUKITEL U18 – FLASH SALE – $159.88! (Banggood)[/su_button]
[su_button url="http://got.by/29g5mv" target="blank" style="flat" background="#e50e08″ size="7″ center="yes"]OUKITEL U18 – $179.88! (Aliexpress)[/su_button]

[/su_table]
Oukitel U18 Video Review