Here is an overview of posters of popular TV series, new episodes which will soon revive the small screens. 


The seventh season of biker drama Sons of Anarchy starts on FX channel on 9 September. Meanwhile, the show's creators have published a very impressive and creepy official banner to last season. Finals of the previous chapter left a number of questions to which the main characters have to answer in the first place to themselves. Apparently, Kurt Sutter shouranner project will bring to the ending of this story has more drama, dynamics, severity and gloom. Pictured on the back of Jax (Charlie Hunnam) skull only confirms this conjecture and does not bode well.


Fans of comics and brave heroes with enviable skills are eagerly awaiting the premiere of the new series The Flash, which will take place on the channel The CW on 7 October. In the meantime, the protagonist of the show Barry Allen (Grant Gustin) with all his superhuman speed racing toward adventure, which he, according to the atmosphere of the Central City, will be enough. In this way he was waiting for old friends and powerful enemies.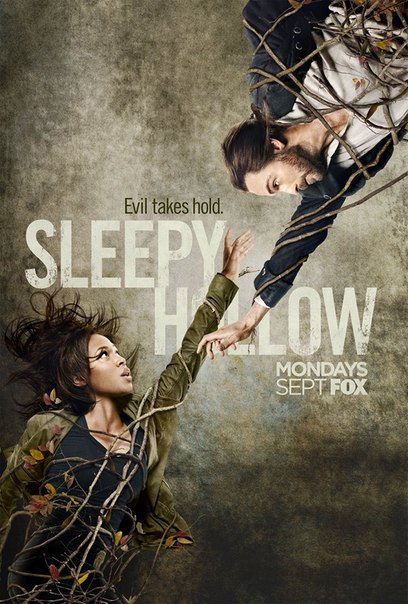 On the characters of the series, Sleepy Hollow coming war, and Ichabod Crane (Tom Mison) in Abby Mills (Nicole Behari) will have to continue to fight for the salvation of mankind. This will have an impact on the rapidly developing relations characters, for which it will be extremely interesting to watch. Love melodrama on the background of the apocalypse will start on September 22 when the television channel Fox will present the second season of the project.