Lenovo of China held in Beijing conference TechWorld, which demonstrates their achievements and share plans for the future. The manufacturer has already shown the smartphone of the future, but it's not the only futuristic product company. In addition, Lenovo made an unusual smart watch, a unique feature is the presence of two screens.
Prototype of a smart watch called Magic View is not only a round screen like the Moto 360, but also the presence of a second, private display. It is designed by the authors, to display sensitive data that the user wants to keep the gadget in secret. In addition, the creators of the concept assure that a visual display is seen 20 times larger than the primary clock.
What are the use cases have come up with a second display Chinese? They offer a way to look at the panoramic photo (by using the accelerometer), for some reason, to display the map, and enjoy the video. Especially fun is to do the latter, as for viewing all the time necessary to hold the brush against the face.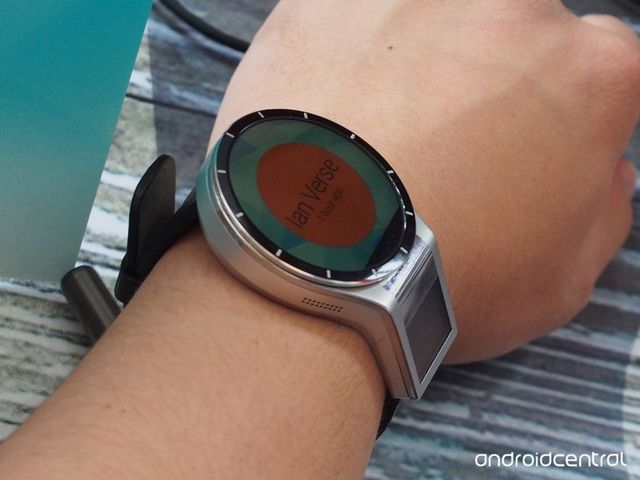 For its size gadget close to the largest representative of the market, but it does not look awkward giant. Based on the information AndroidCentral, Magic View works on any alternative to Android OS at the base. However, this is neither Wear, no mobile version of the OC. Note that this is only the physical confirmation of the conceptual ideas, but because devayse talk about how the final product, while it is impossible.
Despite the fact that the proposed use cases look a little silly, and the idea of the screen for a few far-fetched classified information, it is important to understand that Lenovo testing various technologies and development of this area is a step in the direction of the development of wearable electronics. Who knows, maybe in ten years, the company will combine Magic View and Smart Cast, and the gadget will offer "all in one", which fit into the digital age. It remains only to do something with the batteries.