Game consoles appeared in 1989, and they are still very popular. Of course, you have heard about Sony PlayStation, Nintendo and Xbox gaming consoles, but in this article we want to talk about the new portable game console called POWKIDDY X18.
The game console runs on Android, so it supports most Android mobile games. However, this is not an ordinary Android device, as it also supports 17 popular simulators, including mobile, PC and retro games.
[content-egg module=Offer template=list]
By the way, this is not the first game console from POWKIDDY company. Previously, the Chinese manufacturer has already released models X16 and X12. POWKIDDY X18 differs from previous versions both in design and technical specifications.
POWKIDDY X18: Specifications
Processor: MTK8163;
RAM: 2GB;
Built-in memory: 16GB;
Screen: 5.5-inch;
Resolution: 1280 x 720 HD;
System: Android 7.0;
Network: IEEE 802.11.b/g/n;
Bluetooth: 4.0;
Battery: 5000mAh;
Weight: 0.3 kg;
Size: 14.50 x 14.50 x 2.40 cm;
Black color.
POWKIDDY X18: Design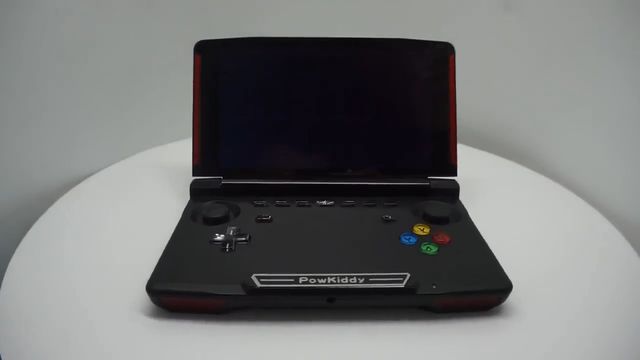 The game console has a clamshell or book design. The body is made of matte black with color control buttons. POWKIDDY X18 is made of durable ABS plastic.
This is quite compact device. The dimensions are 14.50 x 14.50 x 2.40 cm, and the weight is only 300 grams. The console is very convenient to hold in hands and play for a long time. Given the small weight – hands do not get tired.
There is nothing on the front cover, except for a small red triangular logo. Opening the gadget, we see a large display and control panel with various buttons and joysticks.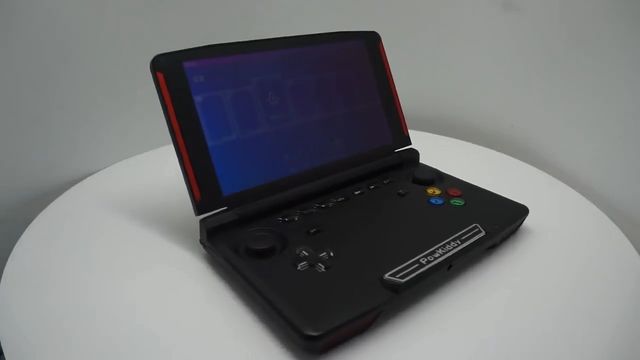 POWKIDDY X18 is equipped with 5.5-inch display. This is HD touch panel that supports 5 simultaneous touches. The screen is bright, contrast, and has good detail. The display resolution is 1280 x 720 pixels.
The bezels around the screen are wide enough, but they do not interfere during games. Interestingly, the display can be rotated 360 degrees. You can fold it and use only the touch screen. Amazing!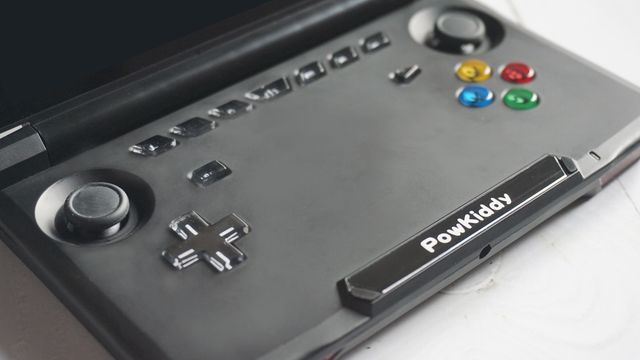 Now let's look at control panel. It has two joysticks and control buttons. The four main buttons are highlighted in different colors, while the rest are transparent.
Under the screen there are 7 more buttons: power, sound control, cancel, etc. They are located not too close to each other to avoid accidental clicks.
Four larger control buttons are located on the rear panel, just under the index and middle fingers.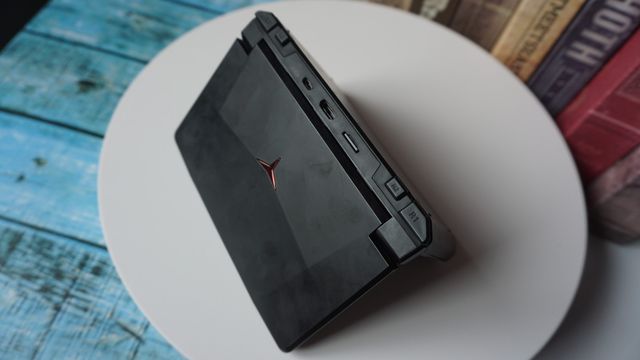 As for the interfaces, there is 3.5 mm audio jack under the POWKIDDY logo. You can plug in your favorite headphones and play games on public transport or other places.
On the back we can see USB 2.0 port, an HDMI connector and a memory card slot. On the front panel on the sides are two speakers. They offer fairly good sound quality.
POWKIDDY X18: Specifications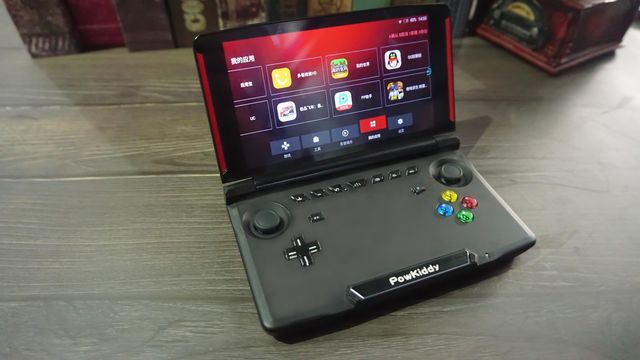 The game console is powered by MediaTek 8163 processor, which consists of 4 cores ARM A53 with a clock speed of 1.3 GHz. The device also has 2GB of RAM and 16GB of internal memory.
As you understand, performance is enough to run most games, but not the most demanding. To increase the internal memory, you can use TF card. As we already said, there is a slot for memory cards on the back.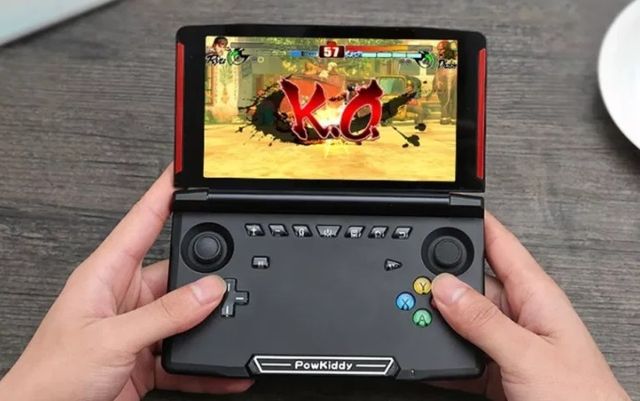 POWKIDDY X18 runs on Android 7.0 operating system, so you can install any Android games on the portable console. Among wireless connections are available Wi-Fi IEEE 802.11.b/g/n and Bluetooth 4.0.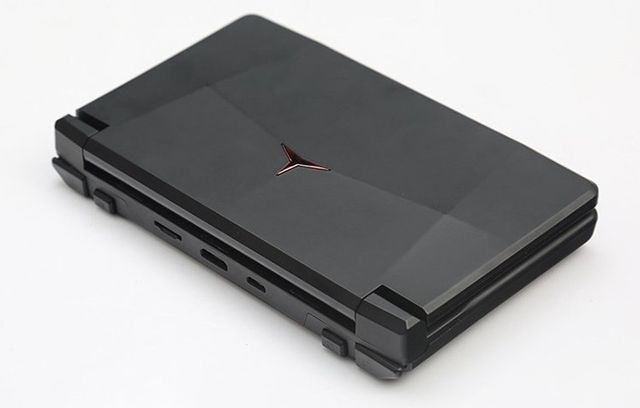 Moreover, using the HDMI connector, you can connect the game console to a TV or external monitor. Why do you need it? To play your favorite games on the big screen.
POWKIDDY X18 is equipped with 5000mAh battery. At the moment we can not say about battery life, but we think this is enough for several hours of non-stop gaming battles. The device is charged via a regular USB cable.
POWKIDDY X18: Price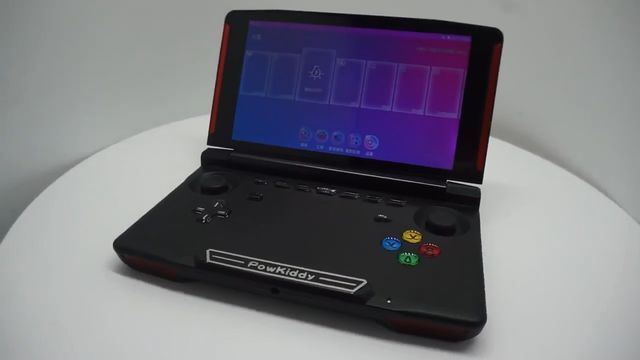 Despite the fact that smartphones and tablets are slowly squeezing game consoles from the market, they are still not able to provide such convenience during games like game consoles. If you are a real gamer, playing games all day, then POWKIDDY X18 is a must-have device for you.
The game console has a high-quality 5.5-inch touch screen, a compact size, Android 7.0 operating system and HDMI port to connect to TV.
The price of POWKIDDY X18 in Chinese online stores starts from $134.
[content-egg module=Offer template=list]