Speaking at the forum for developers IDF 2015, held in the Chinese city of Shenzhen, head of Intel Krzhanich Brian (Brian Krzanich) demonstrated a prototype 6 "smartphone with a 3D-camera Intel RealSense.
To fit camera into the housing of the mobile device, the company's engineers have developed a more compact version of the module. An updated version of Intel RealSense less heated during operation and depth sensor has a wider range. Thus, in a short time for 3D-scanning the surrounding space in real time can be used smartphone.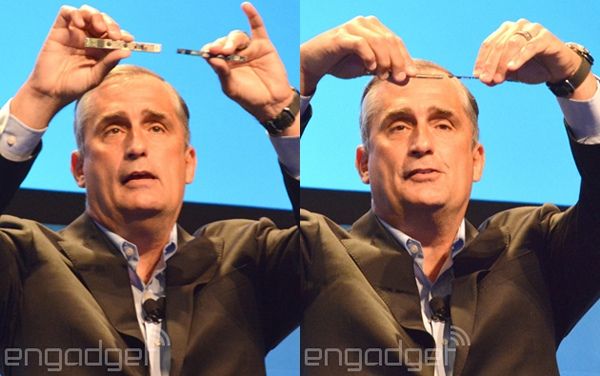 By the way, the chip maker announced a collaboration with the Chinese online retailer JD. It is reported that a store employee will receive tablets with Intel RealSense camera to determine the dimensions of goods and automatically select the appropriate size of the box. Such an approach would save on packaging materials and increase staff productivity.
Technology Intel RealSense already supported in some laptop computers and monoblock HP Sprout. In Shenzhen has also been shown a prototype tablet Windows-on-chip Intel Skylake, and login Brian Krzhanich used 3D-camera recognizes the device owner's face.