In early 2019, Xiaomi began to release products under Redmi brand. We thought it would be only budget and mid-range smartphones, such as Redmi Note 7 and Redmi Note 7 Pro. However, yesterday, March 18, along with the new Redmi 7 smartphone, Xiaomi introduced Redmi AirDots wireless earbuds. For the first time, Redmi brand released not a smartphone.
New wireless earbuds Redmi AirDots are very similar to last year's Xiaomi Mi AirDots. Let's find out how Redmi AirDots differ from Xiaomi Mi AirDots.
[content-egg module=Offer template=list]
Redmi AirDots and Xiaomi Mi AirDots have several differences in both design and functions. But most importantly, new Redmi AirDots earbuds are much cheaper than Xiaomi Mi AirDots – just $15.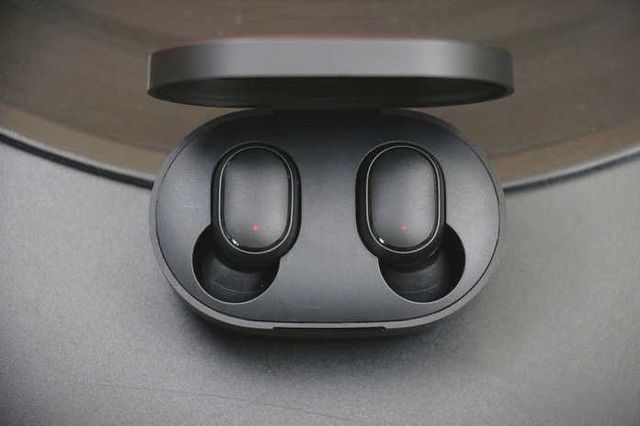 Redmi AirDots: Design
The design of Redmi AirDots is very similar to Xiaomi Mi AirDots. They have the same oval shape and compact size. Each earbud has the following dimensions: 26.65 × 16.4 × 21.6 mm and weight is only 4 grams. In other words, the earbuds are very comfortable in the ears, and almost not felt.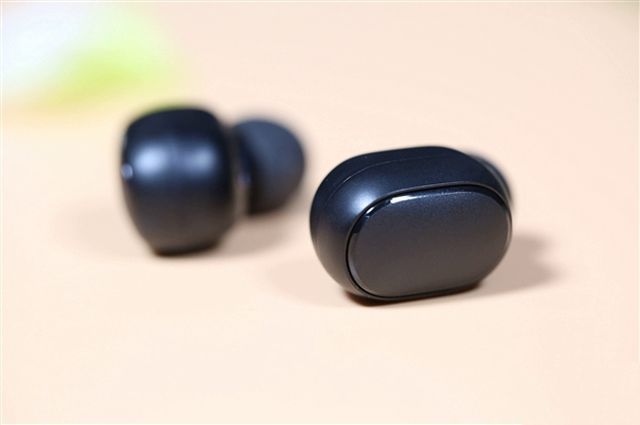 Wireless earbuds come in matte black color only. The charging case, which also comes in the package, is made from the same material and matte black color. The package contents also include a charging cable, and silicone ear cushions of different size.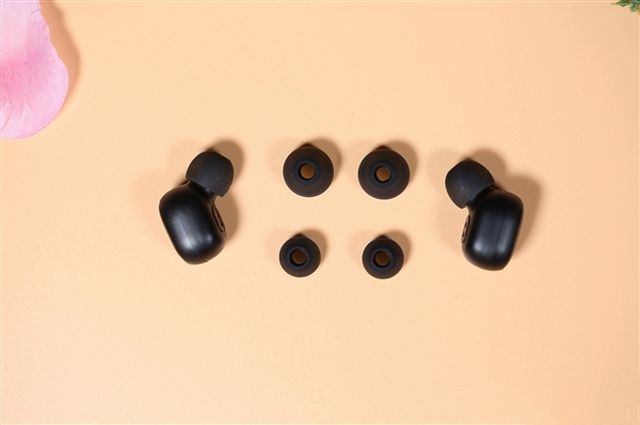 On the outside of the wireless earbuds is a control button. Unlike Xiaomi Mi AirDots, it is not touch, but physical. The control button is highlighted by a glossy black rim.
There are two magnetic connections for charging on the inside of each earbud. Also, here you can can see small "R" or "L" logos, which say about right or left ear.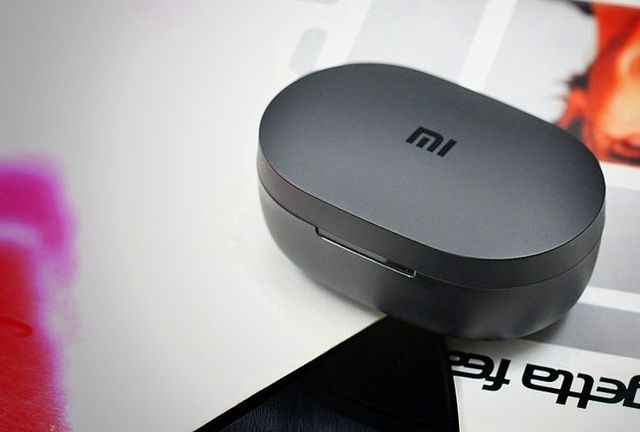 Below is a small indicator light that notifies about connection and battery charge.
The new Redmi AirDots earbuds look very discreet, stylish and fit any clothing.
Redmi AirDots: Specifications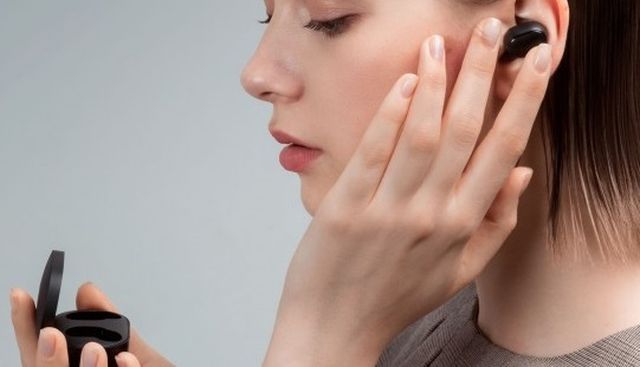 Redmi AirDots earbuds 2019 are very simple and comfortable to use. They connect to the smartphone via \Bluetooth 5.0. Theoretically, new Bluetooth 5.0 technology provides a working radius of up to 50 meters, but this is in an open area with no walls or other obstacles. In practice, you can use earbuds on a distance up to 20 meters.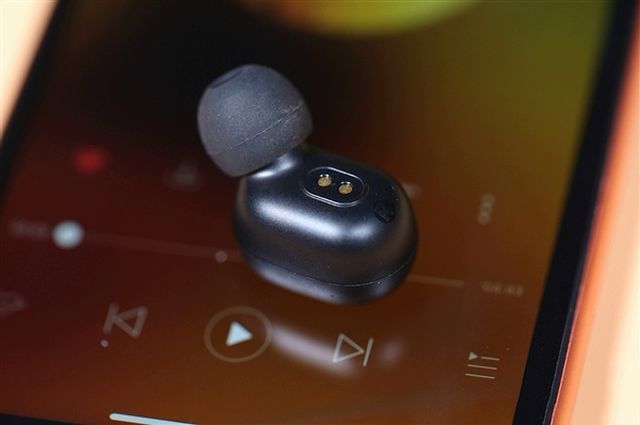 The earbuds are turned on as soon as you get them of the charging case. They automatically connect to the nearest smartphone with Bluetooth enabled, which was previously added in the settings.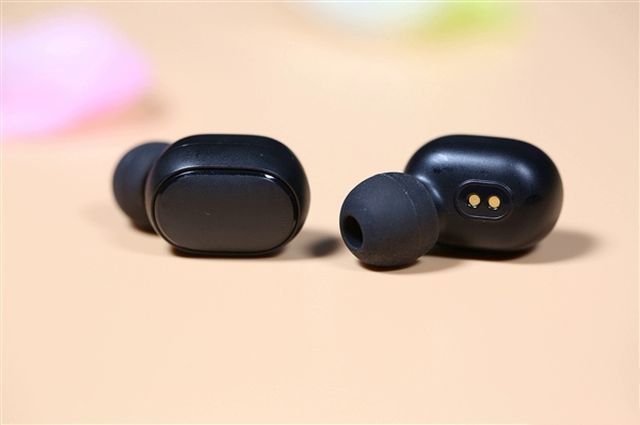 Each earbud has built-in 7.2 millimeter driver. It provides clear and loud sound when listening to music. Also, Redmi AirDots are equipped with intelligent DSP noise reduction.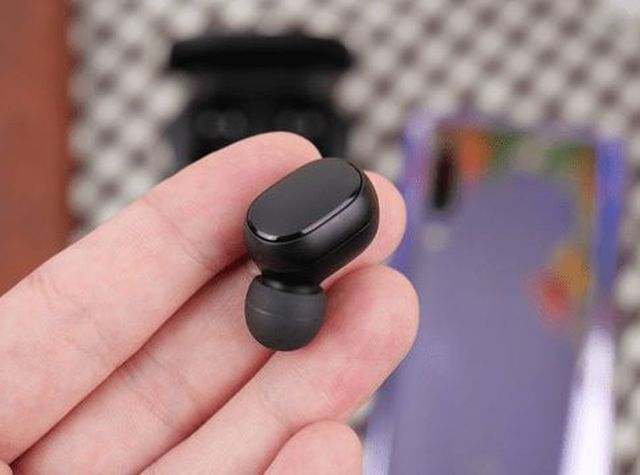 The physical button on the outside of the wireless earbuds allows you to switch tracks. To do this, just press the button once. Pressing the button twice activates the voice assistant. Moreover, the control button can be used to remotely take a photo on a smartphone.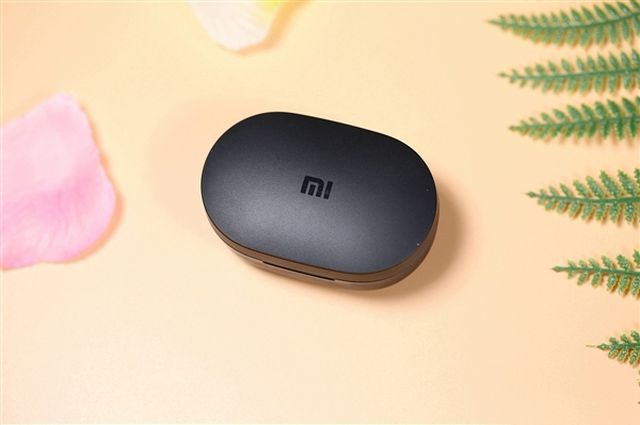 Redmi AirDots are equipped with a built-in microphone. You can use earbuds for calls.
The device runs on Realtek 8763 processor, but this is not interesting to anyone! Am I right?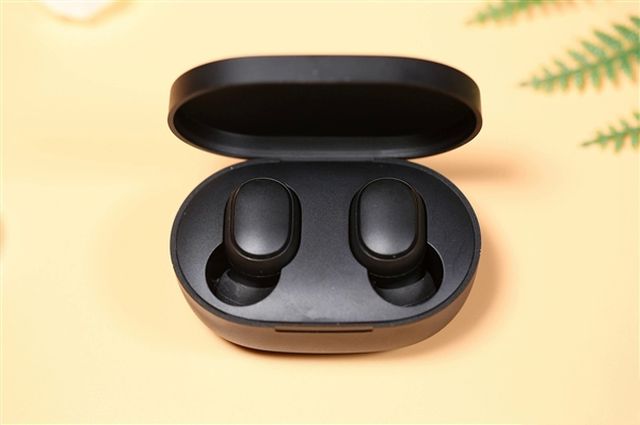 As for the battery, the new wireless earbuds from Xiaomi has a battery life up to 4 hours on a single charge. The charging case has 300mAh battery. It is able to charge earbuds about 3-4 times. In other words, you can count on 12-16 hours of battery life for Redmi AirDots. Full charge of earbuds in charging case takes about an hour.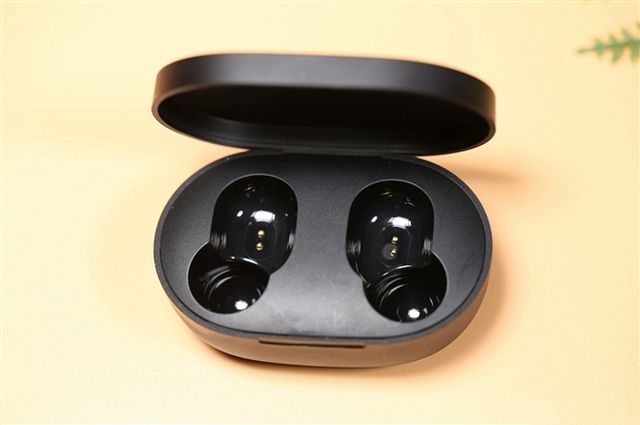 Interestingly, Redmi AirDots has "smart" energy saving algorithm. If you do not use earbuds for 5 minutes, they are automatically turned off. To turn off the headphones, just put them in charging case.
Redmi AirDots: Price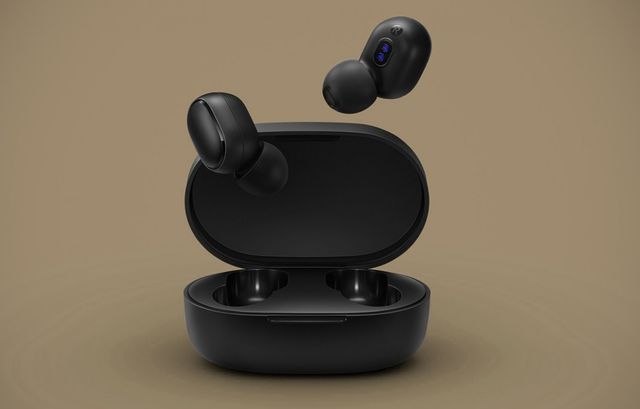 New Xiaomi wireless earbuds go on sale on April 9, 2019, in China. The price will be $15. Of course, we are talking about the official price. At the beginning of sales, they will cost much more, perhaps twice.
In any case, this is a very nice price for wireless earbuds with a nice design and good performance.
As you understand, the main difference between Xiaomi Mi AirDots and the new Redmi AirDots is color and control button (touch button on Xiaomi Mi AirDots and physical button on Redmi AirDots). At the same time, the price differs almost twice. We think the choice is obvious!
[content-egg module=Offer template=list]
Source: liliputing