Redmi Note 7 is a bestseller smartphone in most countries around the world. It's amazing how a Chinese manufacturer continues to release great smartphones every year.
As we remember, every smartphone starting from Redmi Note 3 Pro was bestseller. What's the secret? Everything is very simple: excellent specifications, attractive price and good advertising. Yes, Xiaomi has used a small marketing trick for Redmi Note 7. We are talking about 48MP camera. In fact, 48MP camera is not as useful as it would seem.
So, today we have unboxing, full review and test of new Redmi Note 7. By the way, we have made review of Redmi Note 6 Pro about half a year ago. It would be very interesting to compare the new Xiaomi smartphone from 2019 with the last year's version.
[affcoups template="list" id="36287″]
[affcoups template="list" id="36288″]
[affcoups template="list" id="36290″]
Unboxing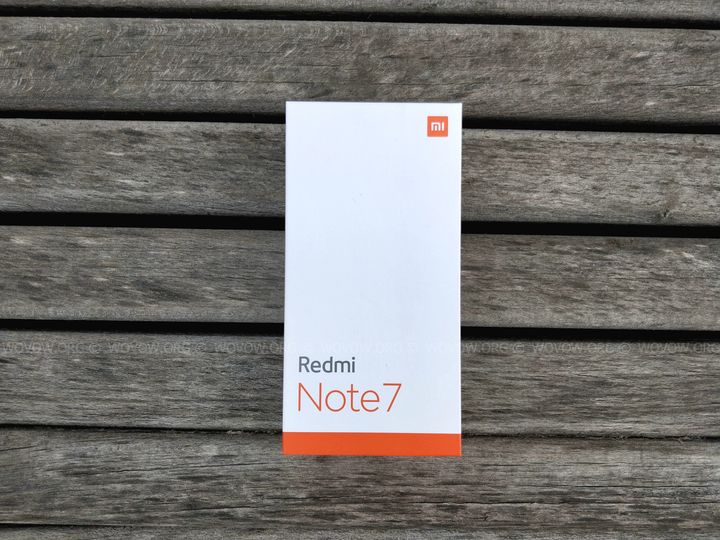 The new Redmi smartphone comes in a new brand box. As you remember, the last year's phones have red boxes with MI logo and model name on the front side. The new Xiaomi device also has MI logo and model name, but the box is white with red line on the bottom.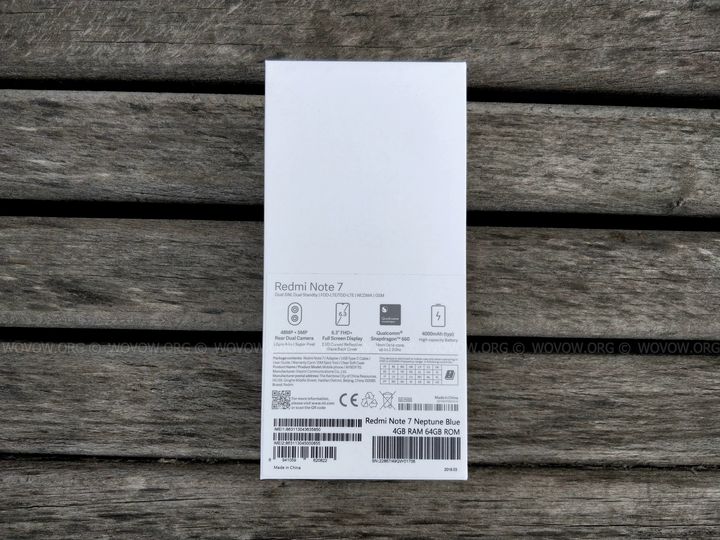 We think that the main reason for the box with new design is that Redmi has become a separate brand. In other words, Xiaomi has separated Redmi into a separate brand. In fact, you should call Redmi Note 7 without Xiaomi, because now Xiaomi does not participate in the development of Redmi devices.
However, Redmi Note 7 still has MI Logo on the box, while the sticker on display says "Redmi by Xiaomi".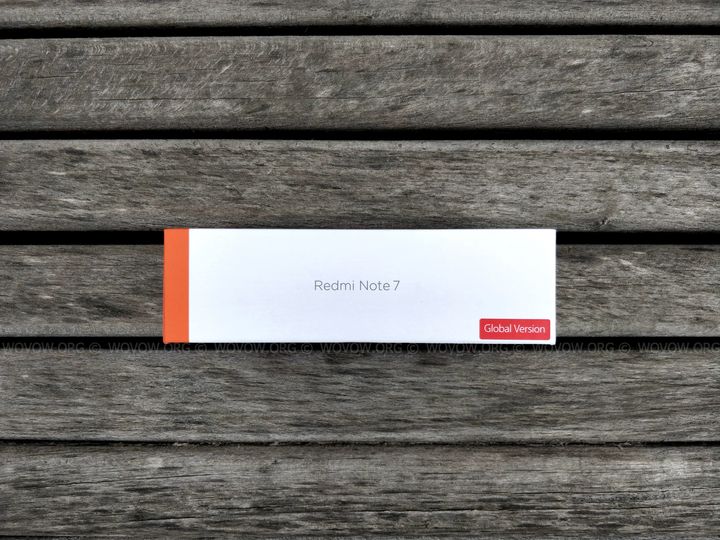 On side, you can see an inscription "Global Version", while on the back is specifications list.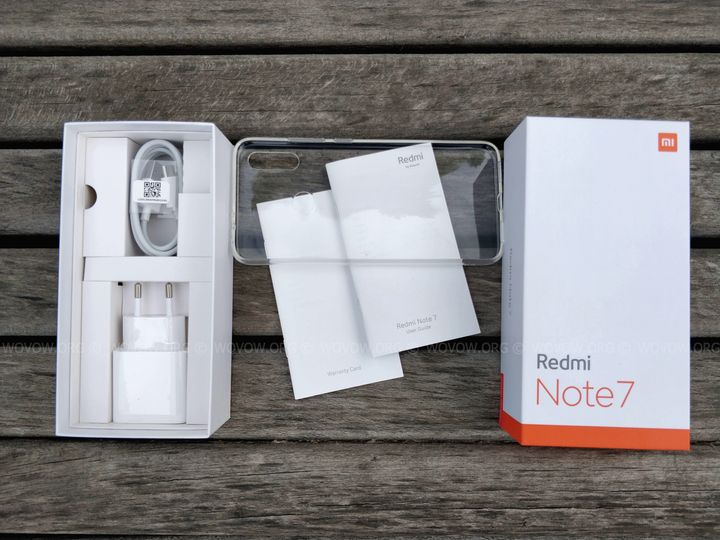 The package contents is standard for Xiaomi smartphones. There is silicone protective case, user guide and warranty card, USB Type-C cable and 10W charger.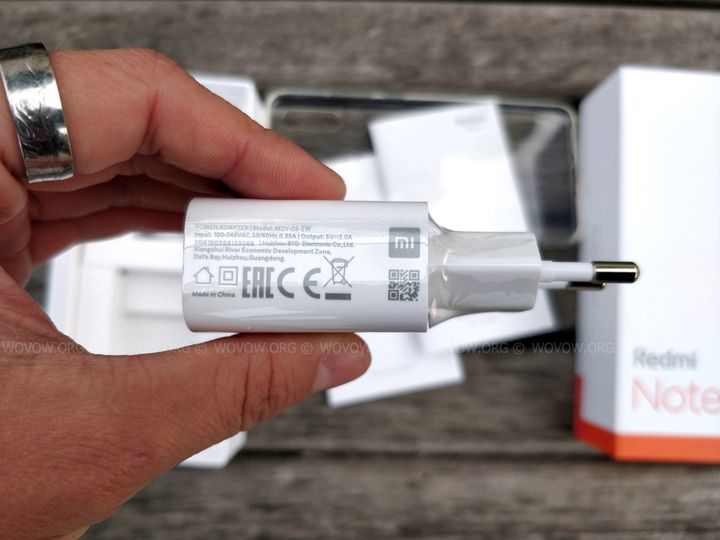 The smartphone has a factory film on display, and you should remove it before using the phone. There is no a protective film on the screen out of the box. In addition, there is a sticker on the back panel.
Design
As you have noticed, we have a blue version of Redmi Note 7. This color is called Nebula Blue. The smartphone has a beautiful gradient back panel, and it shines in the sun. By the way, the back panel is made of glass, while the frame is metal.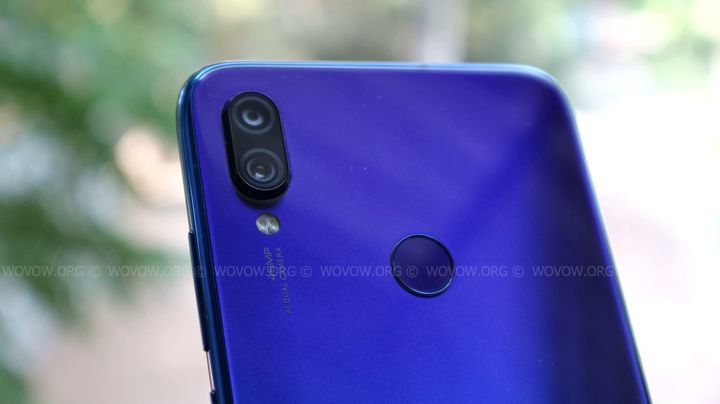 If we talk about back panel, there is dual camera setup and flashlight in the left top corner, and fingerprint reader in the center. The camera protrudes from the case, so you should be careful not to damage sensors. It is better to use protective case.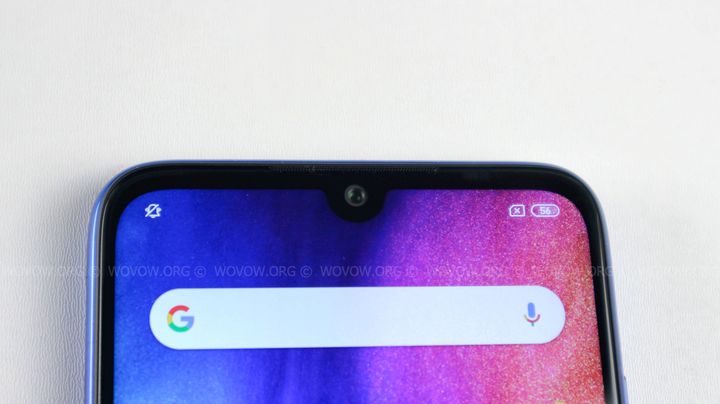 Redmi Note 7 was the first smartphone from Xiaomi with waterdrop notch above the display. Of course, now there are many Xiaomi phones with drop-shaped notch, but in January 2019, it was the first and single one.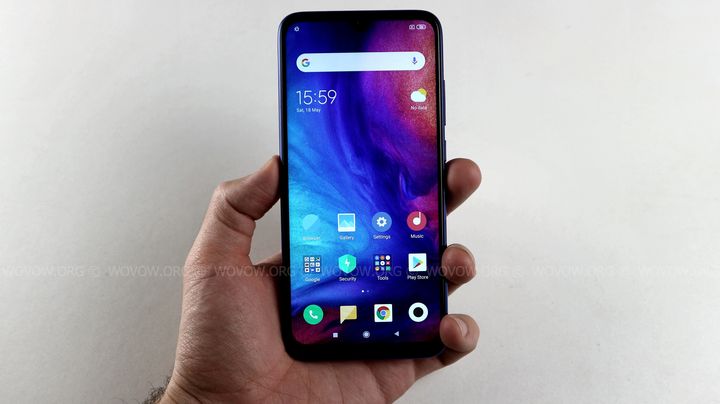 We cannot say that the bezels on sides and bottom are very thin, but the screen to body ratio of new Redmi smartphone is much higher than Redmi Note 6 Pro, thanks to smaller notch above the screen.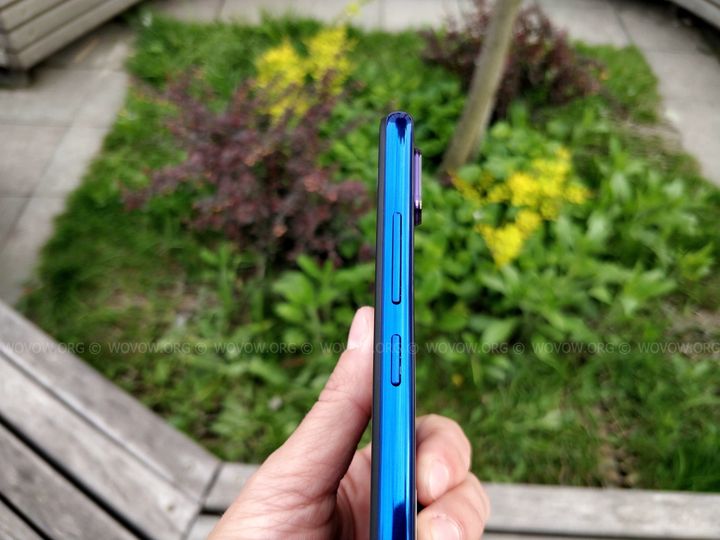 As usual, the power button and volume rocker on the right side, while hybrid slot for dual SIM is on the left.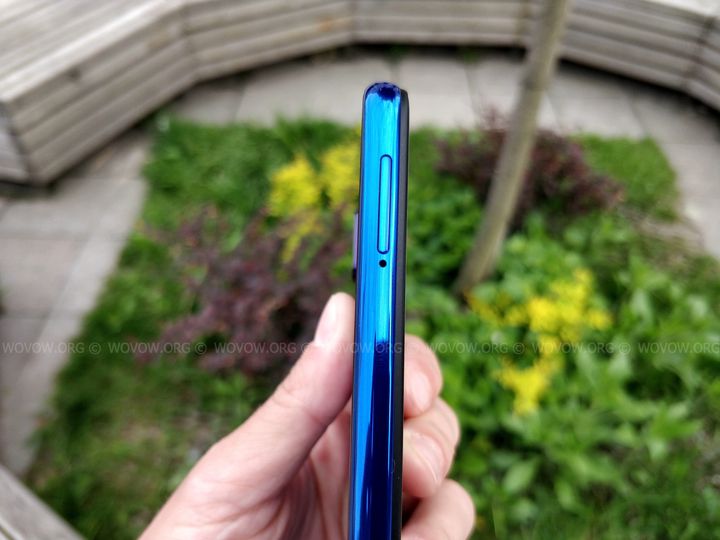 Also, Redmi Note 7 is the first smartphone in Redmi Note series with USB Type-C port. This is very big update and advantage over previous generations and competitors from other phone manufacturers. The new Redmi phone support 18W fast charging, but you will need to buy fast charger, because the charger from the package is only 10W.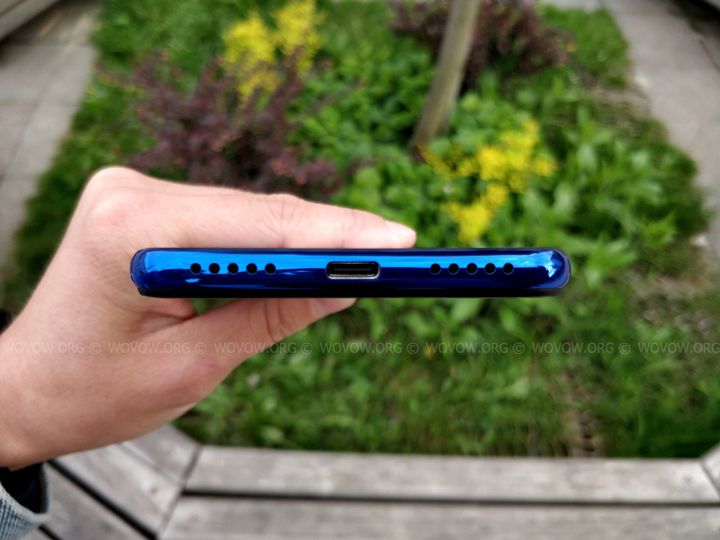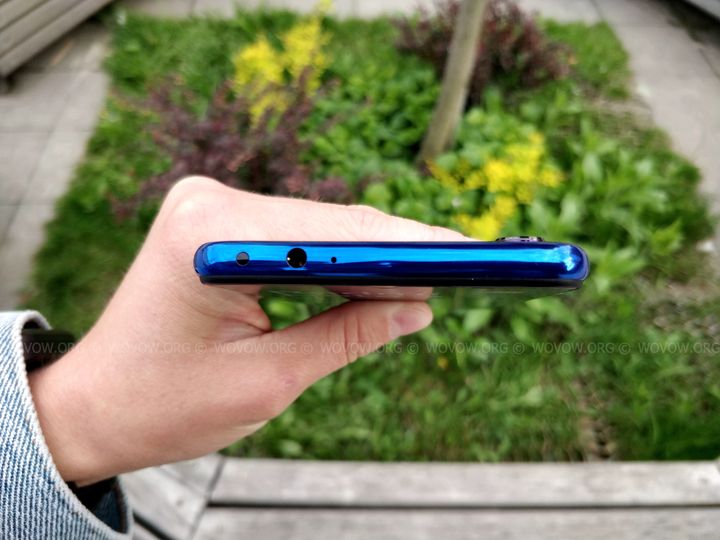 Display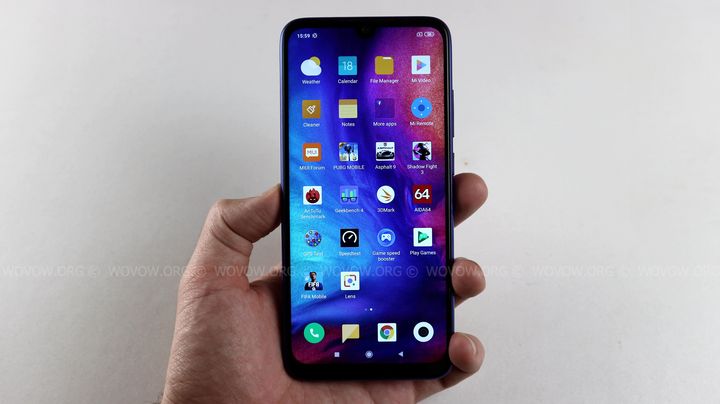 The display has a diagonal of 6.3 inches. In fact, it is a standard display size for 2019. Because of thinner bezels and small notch above the display, the dimensions of smartphone with 6.3-inch screen is almost the same as 5.5-inch smartphones some years ago, for example, Redmi Note 4.
The new Redmi phone has a standard display for all Xiaomi budget and mid-range devices. It has a resolution of Full HD+, IPS LCD panel, 19.5:9 aspect ratio, 409PPI and Corning Gorilla Glass 5.
From our experience, we can say that the screen is clear, contrast and bright. The screen brightness of 20% is enough to use the smartphone outdoors.
How to hide the notch on Redmi Note 7?
There is no option to hide the notch, as in Redmi Note 6 Pro, because it is too small.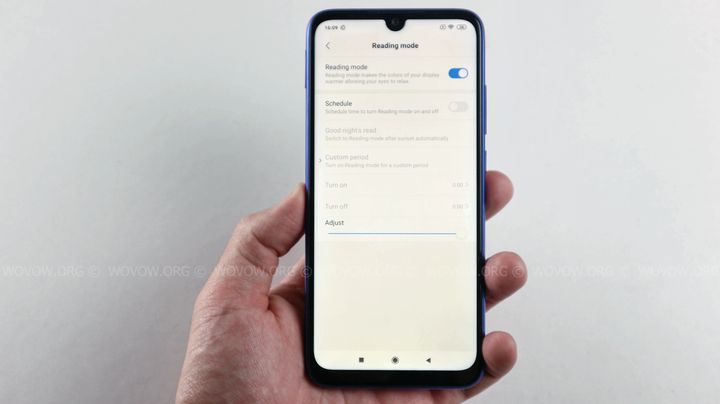 Among the interesting features is Reading mode. We think it is the same as Night mode. When you enable the reading mode, the screen filters the blue color, so the screen is more pleasant to watch at night.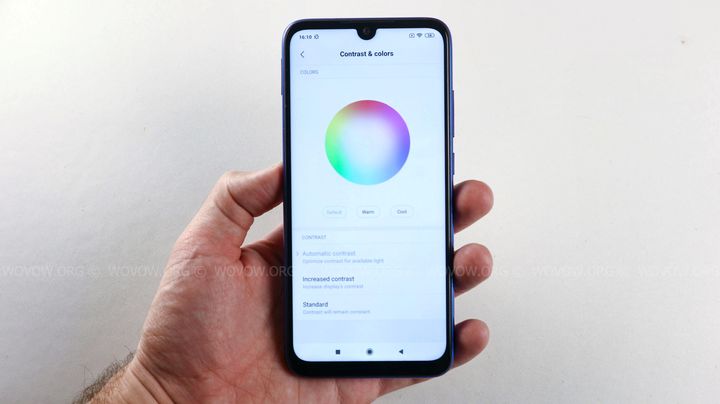 Performance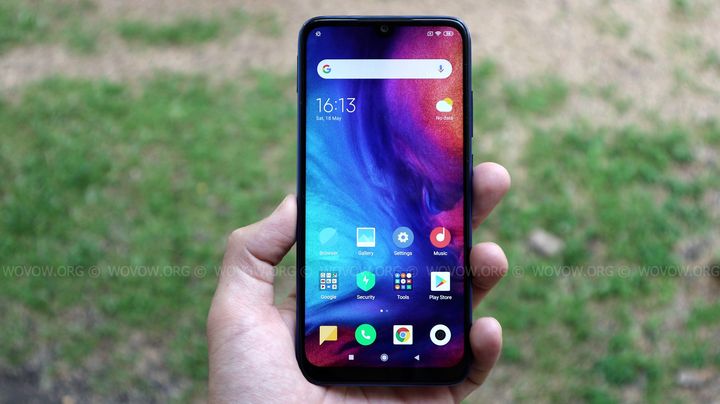 Redmi Note 7 is powered by Snapdragon 660 chipset. We were impressed by this processor some years ago, and it was used only in mid-range and even flagship phones over $300. However, today you can find even budget smartphones on Snapdragon 660, for example, the hero of our review.
Isn't Snapdragon 660 an old processor?
Although Snapdragon 660 was released about 2 years ago, it is still very good for 2019. It's amazing how a good processor from Qualcomm can work for many years, and provide even better performance than many other modern chipsets. Of course, we are talking about MediaTek chipsets.
We have a model with 4GB of RAM and 64GB of internal memory, but also Redmi Note 7 is available in 3GB of even 6GB of RAM, as well as 32GB or 128GB of storage. You should not worry about internal memory, because Redmi phone supports microSD memory cards. We think that 64GB of ROM will be enough.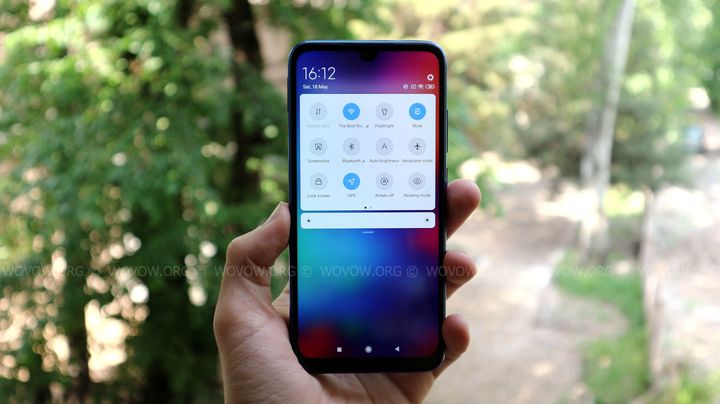 Benchmarks results
We have tested the performance of Redmi budget smartphone, and it is a great mobile device for its price. We want to recall that it costs only $170.
The screenshots from AnTuTu, GeekBench 4, 3DMark, GPS test, AIDA64 and other tests. We will not stop there, because you can see all results for yourself.
MIUI 10 functions and apps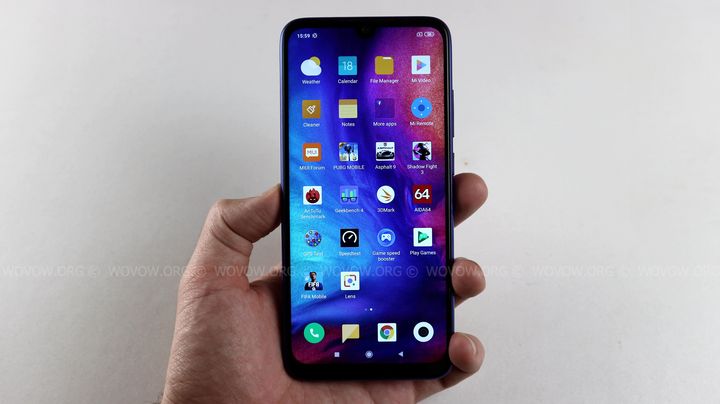 However, we want to tell you about our own experience of use. Of course, we should start with user interface. As you know, Xiaomi smartphones, and now Redmi phones, run on MIUI user interface.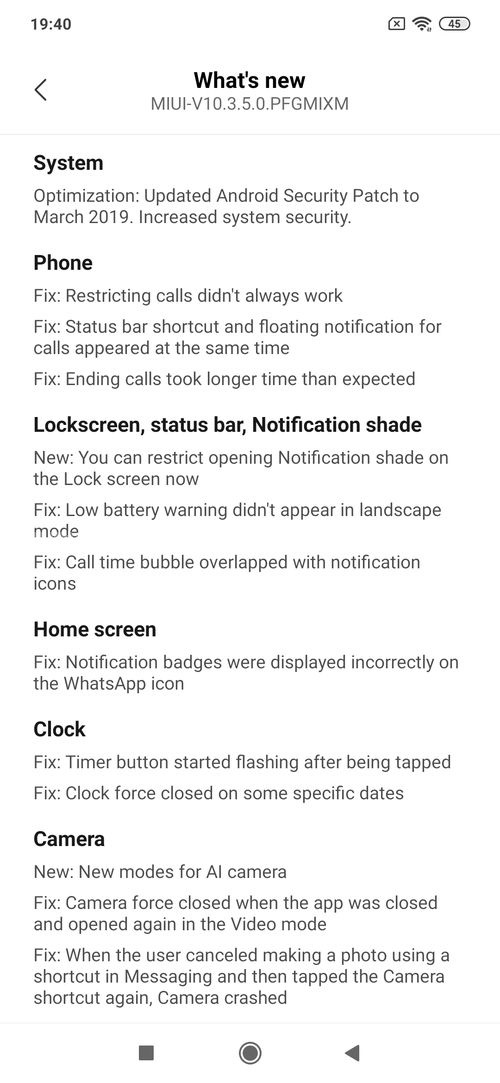 If we talk about Redmi Note 7, it runs on Android 9.0 with MIUI 10. When we turned on the smartphone, we received an update to MIUI-V10.3.5.0.PFGMIXM. As we know, it is the latest software update for this phone.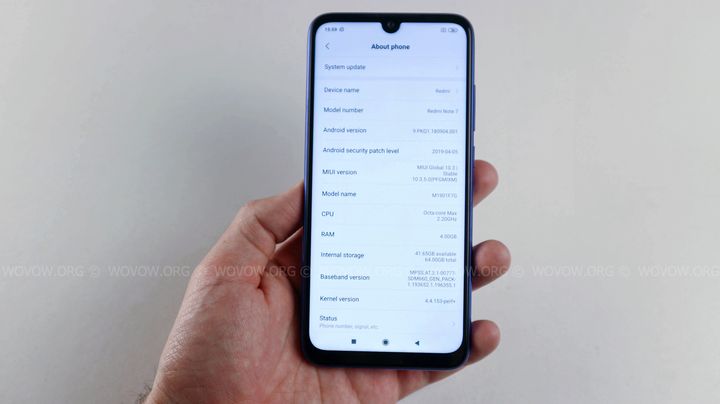 MIUI 10 has the same functions and look on all Xiaomi smartphones, from the budget (Redmi 7) to flagships (Xiaomi Mi 9).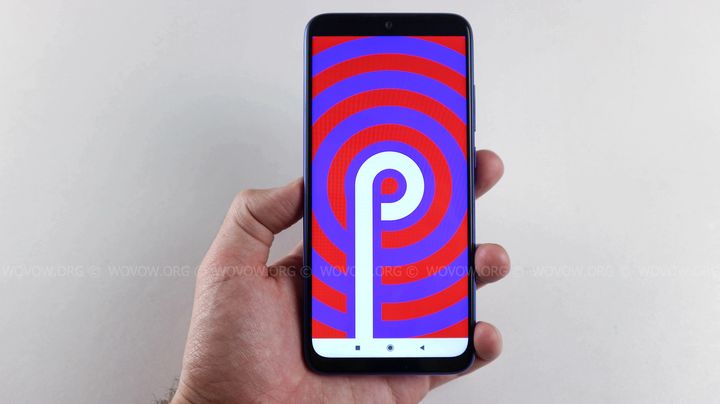 We found an interesting gaming mode called Game speed booster. You can choose add games in this space, and they will run faster.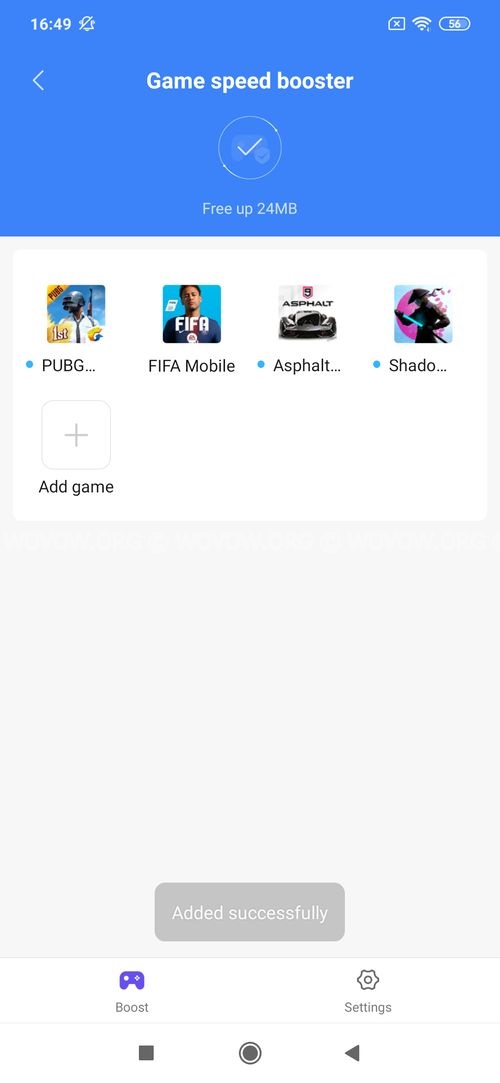 The phone has Security app. If you already have Xiaomi phone, then you know about this very useful application. It allows cleaning trash, search for viruses, manage the data plan, block calls and messages, update and uninstall apps, and much more. If earlier you would need to install the apps for each of these functions, now there is Security app from Xiaomi.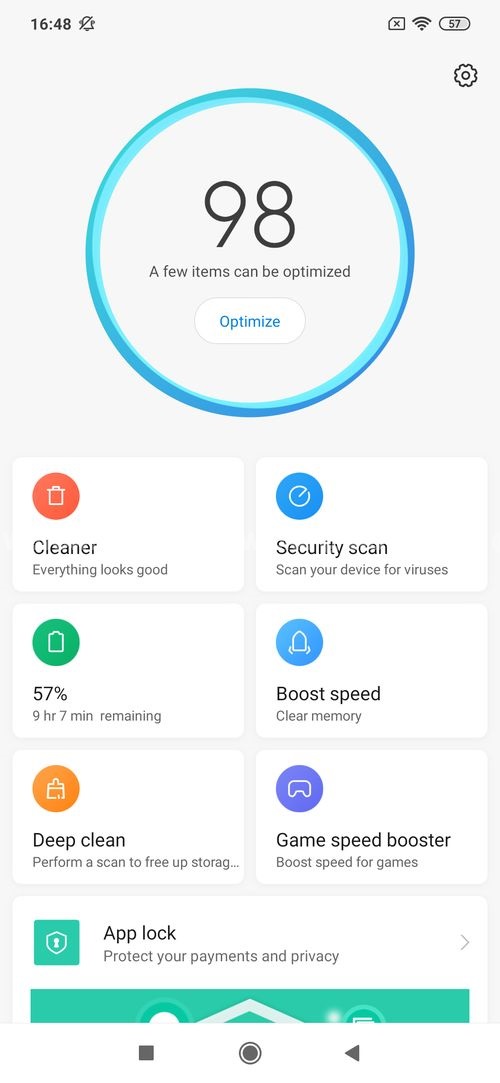 As for security, the bestseller from Redmi has fingerprint scanner and face unlock. Both of them work very fast and accurate, but the manufacturer recommends using fingerprint reader, because it is more secure than face unlocking.
Is it comfortable to play on Redmi Note 7?
Of course, we have played games on Redmi Note 7, such as PUBG Mobile, Asphalt 9, Shadow Fight 3 and FIFA Mobile. All of the games run very well. There are no delays or slowdowns.
Camera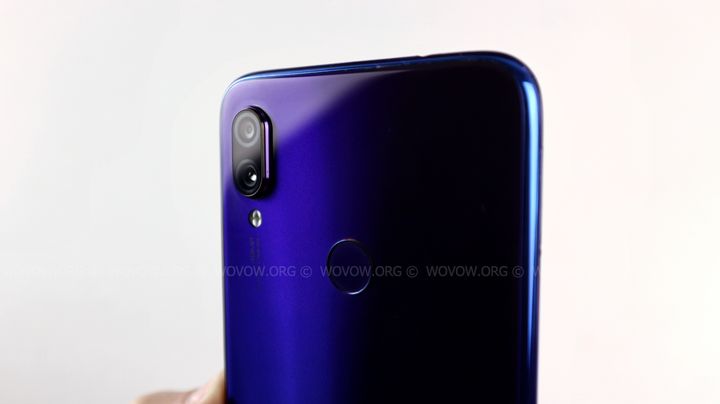 Finally, let's talk about one of the highlights of Redmi Note 7. The new Redmi phone has dual camera setup on the rear panel: 48MP main sensor Samsung GM1 and 5MP secondary sensor for depth effect. The front camera is 13MP. Please note that the India version of this phone has 12MP main sensor instead of 48MP.
Is 48MP camera a fake?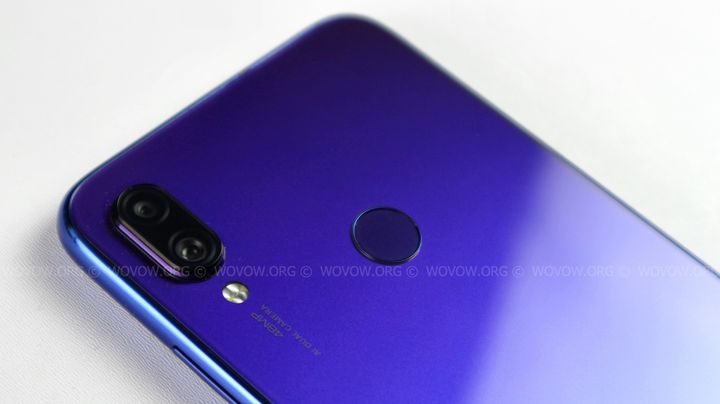 As you might notice, the title of our article says – "Is 48MP camera a fake". In fact, Snapdragon 660 supports maximum photo resolution only 25MP. Samsung GM1 or S5KGM1 sensor has 12MP native resolution, but it takes four shots with 12MP resolution, combines them and give 48MP images. Yes, this is a little fraud, because 48MP sensor Sony IMX586, which is used in Redmi Note 7 Pro, has 48MP native resolution.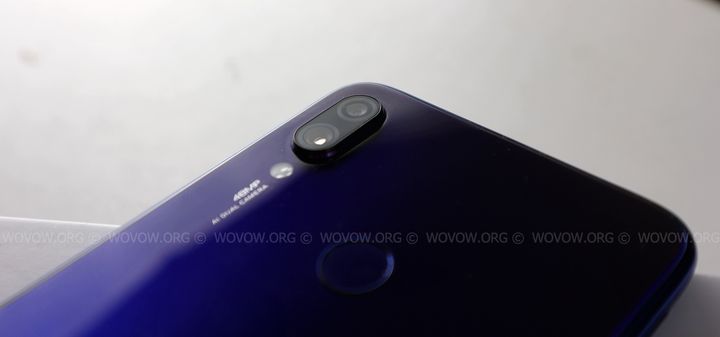 Redmi Note 7 does not always take photos with a resolution of 48MP. You need to go to Pro mode, and select 48MP resolution on the top. Anyway, we did not notice a big difference between 12MP and 48MP shots.
Redmi Note 7 12MP vs 48MP
Redmi Note 7 Portrait mode
Redmi Note 7 Auto Mode
Redmi Note 7 Low Light Photos
Redmi Note 7 Night mode
We think that Redmi phone has a more interesting and useful function than 48MP – this is night mode. We were very impressed by shots in low light conditions with night mode. In fact, the smartphone simply adjusts the exposure to make photos not overexposed. However, the result is amazing.
Redmi Note 7 AI mode
In addition, the hero of our review has AI scene recognition function. When you enable AI, the phone recognizes scenes, and automatically adjusts parameters for the highest quality photos, such as contrast, white balance, etc. You just need to tap on shutter button.
Front camera has portrait mode
As for the front camera, it is good, but I do not see much differences compared to the previous Redmi Note 6 Pro. You can use portrait and beauty mode on selfies.
By the way, Redmi Note 7 also support Google Lens. This is really useful function. You can use it to copy text, search similar products, identify plants and animals, scan codes, etc.
Video shooting only in Full HD, but with image stabilization
If we talk about video shooting, Redmi smartphone has maximum video recording resolution of Full HD at 60 fps. There is no 4K resolution. However, the phone has image stabilization, and we think it is even more important than 4K. The footage is very smooth.
In addition, the phone is able to record slow motion videos at 120 FPS.
Battery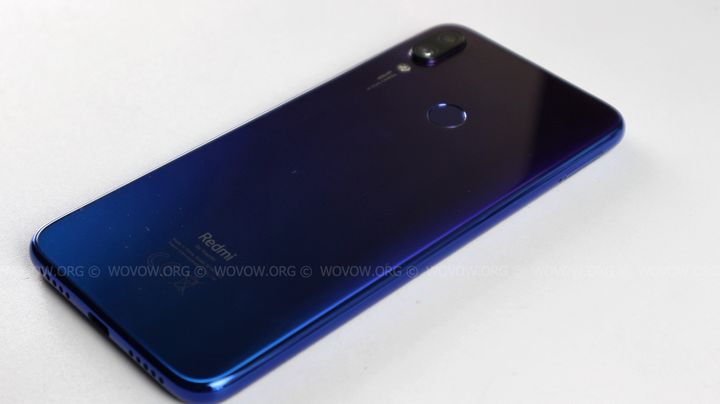 The smartphones from Redmi Note series were always famous for their large batteries. Redmi Note 7 is no exception.
The phone is equipped with 4000mAh battery and 18W fast charging Quick Charge 4. However, as we already said, the charger from the package is only 10W, so if you want to use fast charging, then you will need to buy power adapter additionally.
The smartphone will last for two days without any problems. If you play games a lot, then you will need to recharge the phone every 5-6 hours of continuous playing. It is still great result!
Finally USB Type-C in Redmi smartphone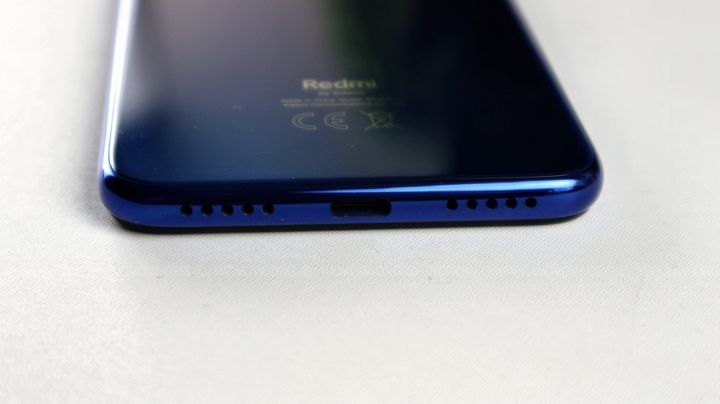 Yes, Redmi Note 7 has the same battery as Redmi Note 6 Pro, but new phone comes with USB Type-C, and it is very important update. Fast charging is great feature. Why do you need to wait 3 hours until the phone will be fully charged, if you can use fast charging and charge the smartphone for only 1.5 hours? Appreciate your time! This is the most important thing in life.
Price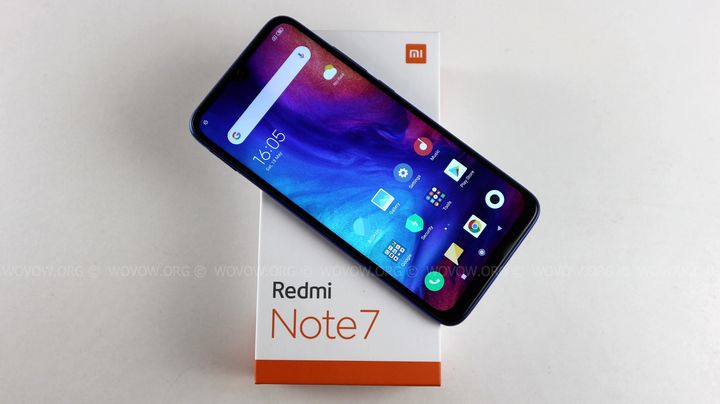 Do you know why Xiaomi smartphones are so popular? Because they provide excellent specifications and features at very low price. If I had read this review, and still did not know the price, I would have thought that Redmi Note 7 costs about $300. However, you will be very surprised.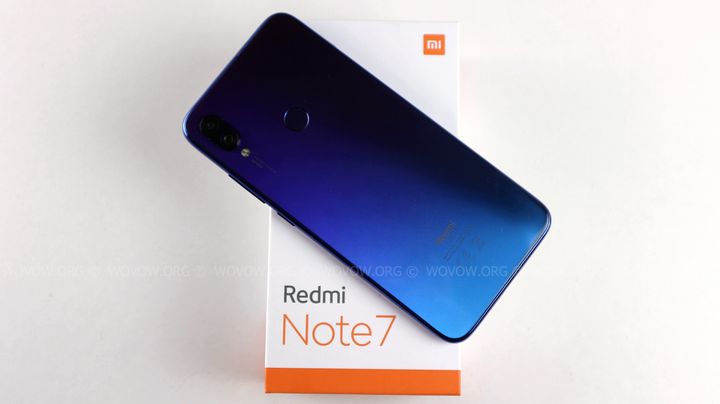 The smartphone costs only $179.99, $229.99 and $259.99 for the versions with 3GB+32GB, 4GB+64GB and 4GB+128GB, respectively. We have 4GB+64GB version, and it is the best deal. You do not need 128GB of storage, because there is microSD slot.
Conclusion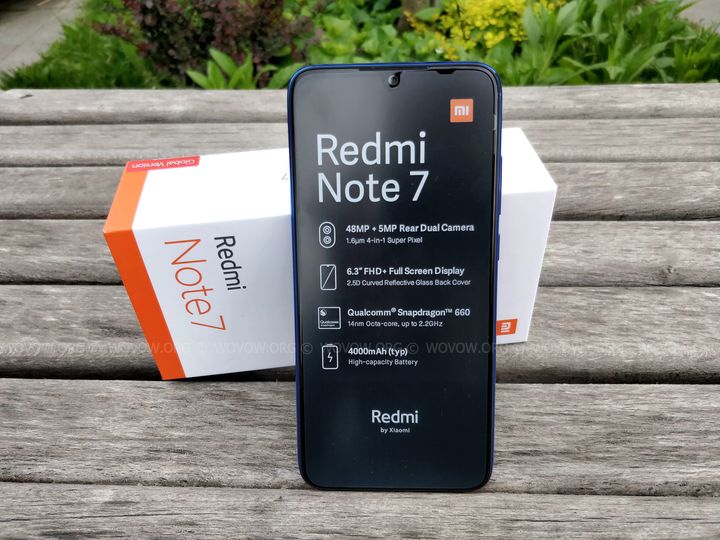 We have been testing smartphones for many years, and every time we are surprised by new Xiaomi phones. Every time we think that it cannot be any better, but every time Xiaomi makes it better and better. We were impressed by Redmi Note 6 Pro about half a year ago, but now we understand that there is nothing better than Redmi Note 7.
Yes, 48MP camera is not as great and useful, as we thought, but the phone has amazing night mode. Finally, Redmi smartphone received USB Type-C port. We have been waiting for this for a long time.
Also, we like the design of Redmi Note 7 with its glass back panel and waterdop notch.  No doubt, this is the best smartphone of the first half of 2019, perhaps even the entire year.
[affcoups template="list" id="36287″]
[affcoups template="list" id="36288″]
[affcoups template="list" id="36290″]