Only 3 days left before the official presentation of long-awaited smartphone – Redmi Note 8 Pro. The announcement of new smartphone will be held on August 29, 2019. Over the past few days, a lot of information has leaked about design, performance, camera and battery of upcoming Xiaomi bestseller.
In the article, we collected rumors, leaks and all information about the new Xiaomi smartphone. After the official announcement, we will make unboxing and full review of Redmi Note 8 Pro.
Redmi Note 8 Pro: Design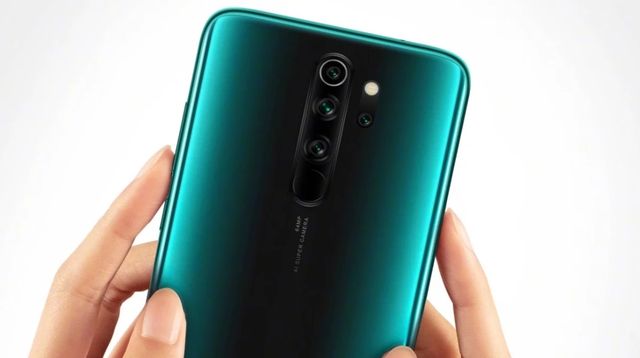 A couple of days ago, the official renders of Redmi Note 8 Pro were published on the Internet. They show us the design of upcoming Xiaomi phone, but, unfortunately, only the back panel.
Unlike the previous smartphone of the series – Redmi Note 7 Pro, which was released in a gradient blue color, the new Redmi device will be available in a unique dark green color. The smartphone really looks beautiful and premium.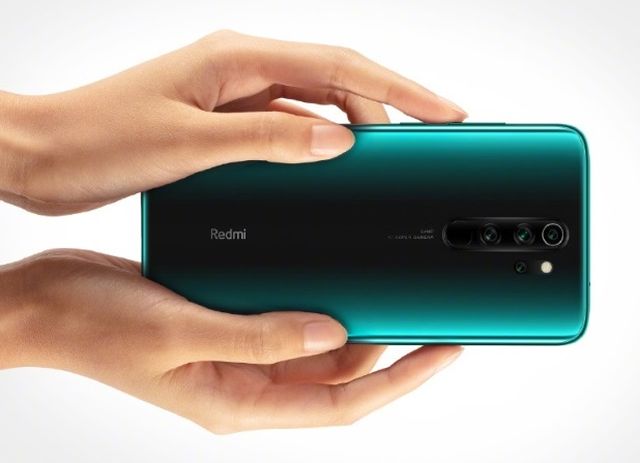 Looking at official photos, it seems that Redmi Note 8 Pro is not too big. We think it can be used with one hand.
We also see that the main camera on the rear panel consists of four sensor. They are located in unusual way. Three sensors are located in the center of the rear panel, while to the right of them is another Samsung GW1 sensor with resolution of 64MP. Can you imagine that?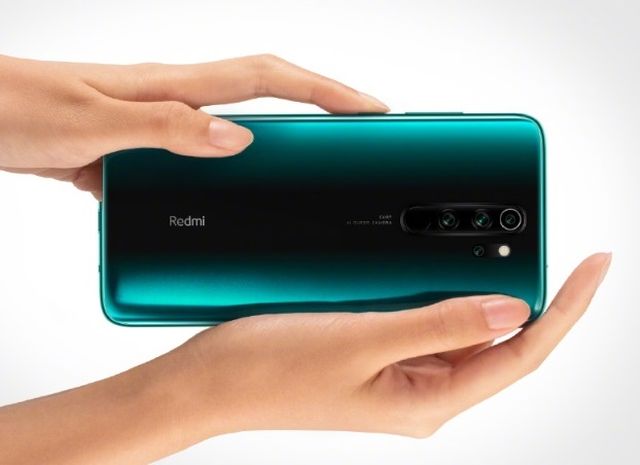 A round flashlight is located above Samsung sensor.
The images clearly show that fingerprint scanner is located under the three sensors of main camera.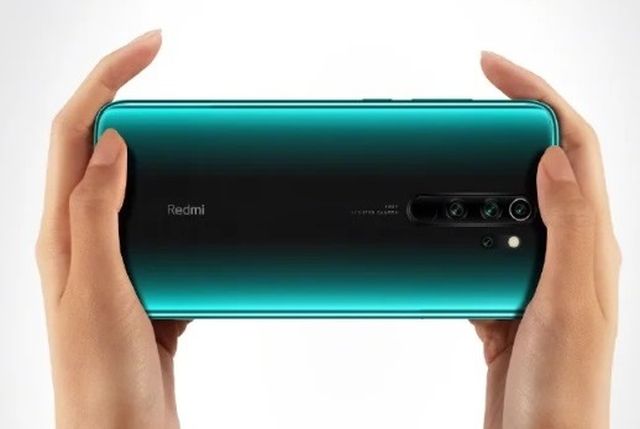 On the right side of the smartphone is volume rocker and power button.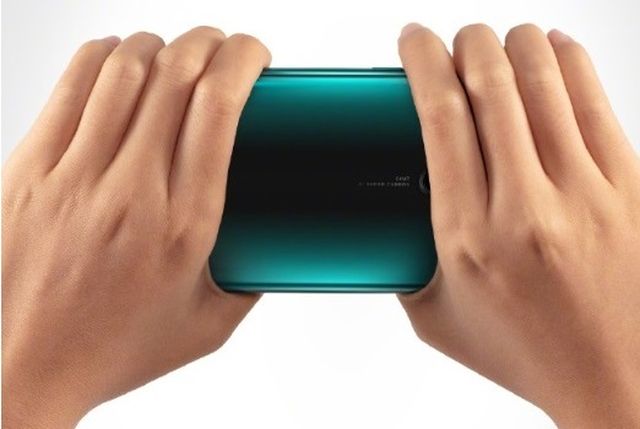 Do not expect Redmi Note 8 Pro will be lightweight. We already know about a large battery. We will talk about the battery a little later.
Unfortunately, there is very little information about the front panel of the smartphone. We do not know the display size, resolution or even the type of panel.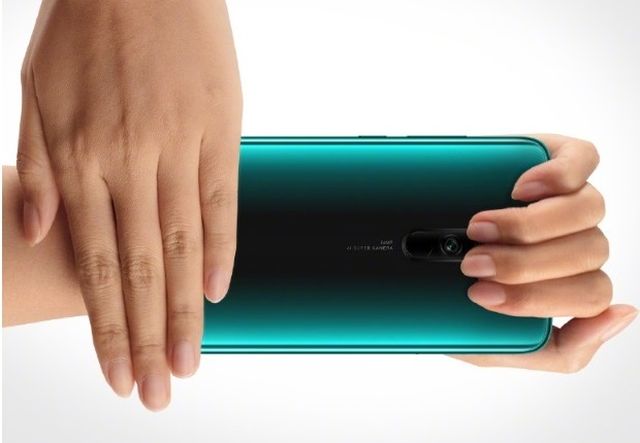 However, we know that the front camera will have a small waterdrop notch. Most likely, the front panel of Redmi Note 8 Pro will not be much different from its predecessor Redmi Note 7 Pro.
Redmi Note 8 Pro: Performance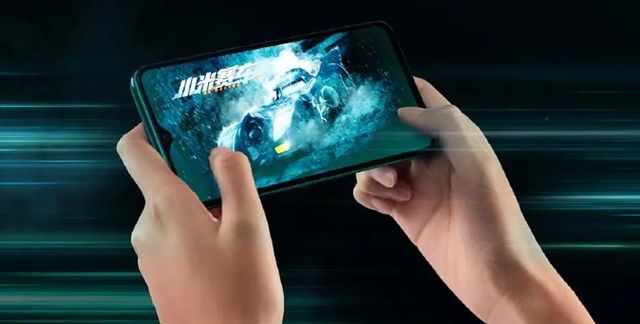 There were rumors that Redmi Note 8 Pro will be the first smartphone on MediaTek Helio G90T processor. This is the first gaming processor from MediaTek. Two days ago, rumors were confirmed – the screenshot with results of AnTuTu benchmark was published.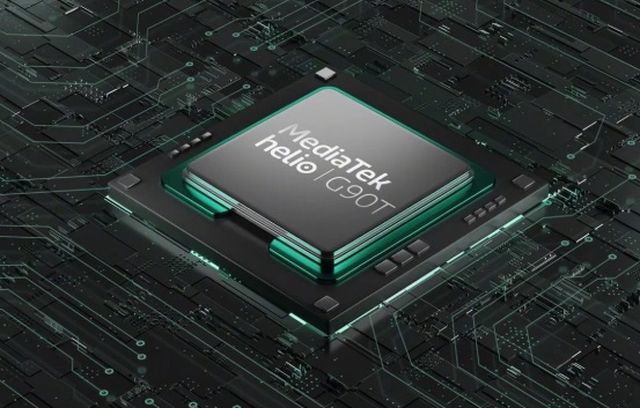 Redmi Note 8 Pro scores 281.033 points in AnTuTu. This is a very impressive result. If it is confirmed after the official release of smartphone, then Redmi Note 8 Pro will have an amazing processor, as for a mid-range phone.
MediaTek Helio G90T is 12nm processor with 8 cores. It has two Cortex-A76 cores with a clock frequency of 2.05 GHz and six Cortex-A55 cores with a clock frequency of 2 GHz.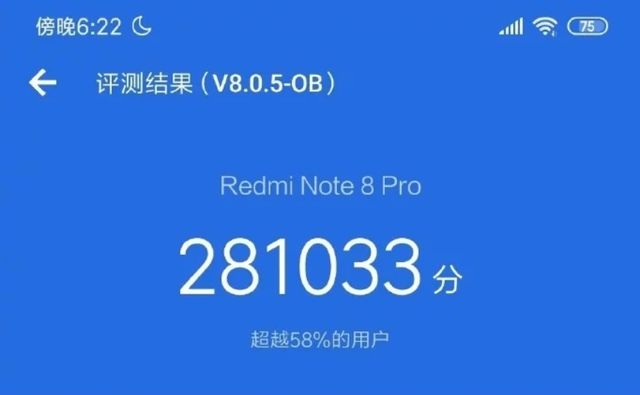 As for memory, the smartphone will be presented in three configurations: 4GB + 64GB, 6GB + 128GB and 8GB + 128GB. We also know that the internal storage will be UFS 2.1.
If you plan to buy a smartphone for games, then, of course, it is better to choose the version with 128GB of storage. 64GB of internal memory may not be enough for applications, photos, video and music, as well as launching heavy games.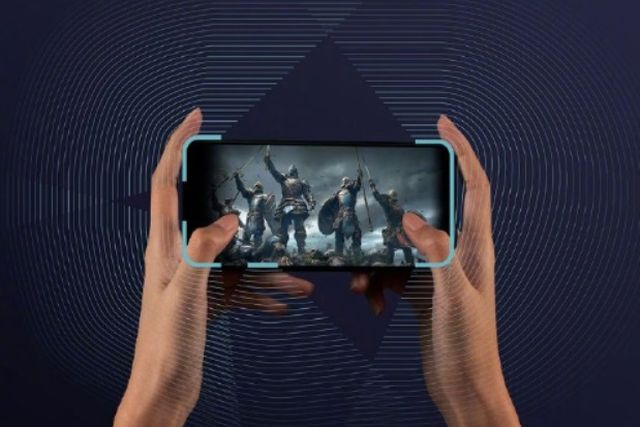 The manufacturer says that gaming features are a priority for Redmi Note 8 Pro. The smartphone will have a special arrangement of antennas, taking into account how the user will hold the smartphone in the hands during games. Due to the location of antennas, Wi-Fi connection will be stable.
Helio G90 series of processors is equipped with technology to improve smartphone connectivity with wireless networks. Dual Wi-Fi allows you to simultaneously connect to two Wi-Fi networks.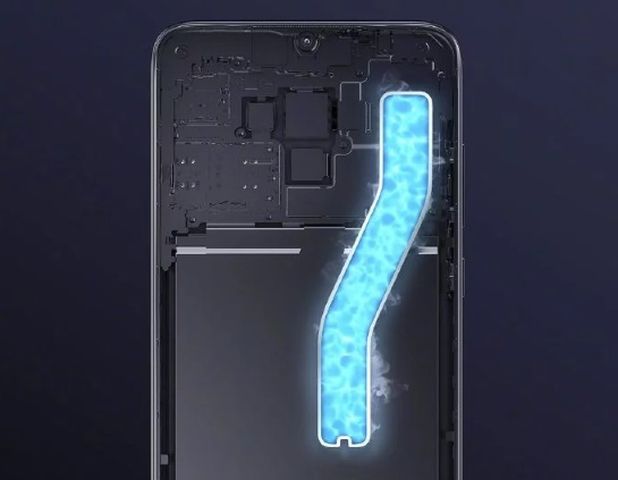 Another interesting feature of Redmi Note 8 Pro is liquid cooling. There is a liquid-cooled copper tube inside the smartphone. It reduces the temperature of mobile device during games by 4-6 degrees Celsius.
Given the fact that Xiaomi smartphone has a game processor, liquid cooling is a very useful feature. The user will be able to unleash the full potential of MediaTek Helio G90T processor.
Of course, Redmi Note 8 Pro will have NFC.
Redmi Note 8 Pro: Camera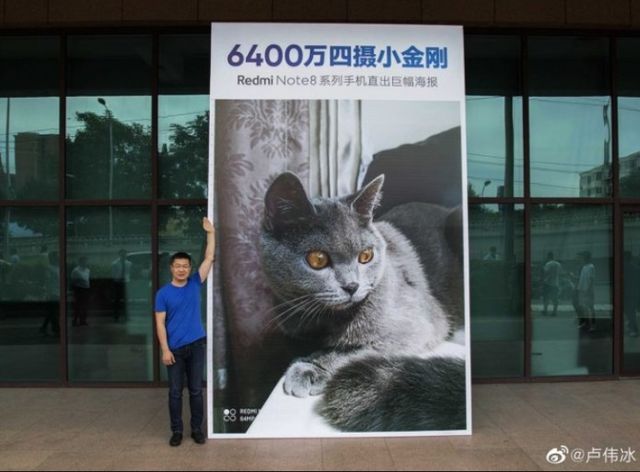 As for the cameras, we only know about the main sensor on the rear panel. As we said earlier, it will be 64-megapixel Samsung GW1 sensor.
Redmi brand manager has already shown some real images taken with Redmi Note 8 Pro.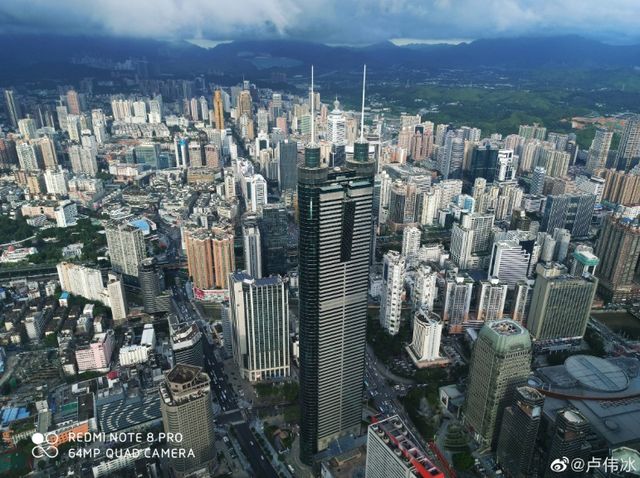 If to believe the advertising posters, then the resolution of photos will be 9248 x 6936 pixels, which is almost twice as much as 8K. To be honest, it's very difficult for me to believe it!
The manufacturer also promises 25x zoom.
Redmi Note 8 Pro: Battery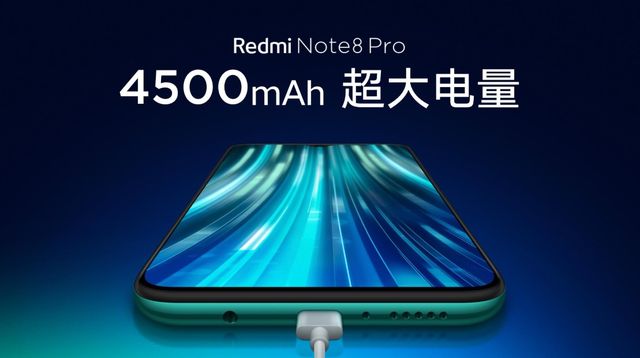 As we wrote earlier, the new Redmi smartphone will get a fairly large battery. The battery capacity is 4500mAh with support for fast charging 18W.
Helio G90T processor is a gaming processor, and its power consumption is higher than the other chipsets. So, the large battery capacity is important for Redmi Note 8 Pro.
Redmi Note 8 Pro: Price and release date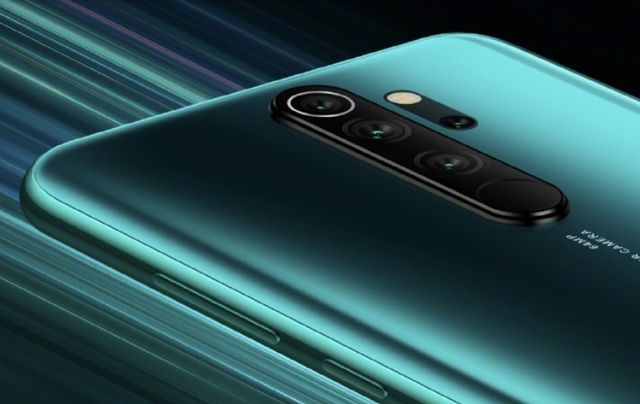 The release of Redmi Note 8 Pro smartphone will take place very soon – on August 29. The new smartphone will have a gaming processor and liquid cooling, so we think that the price will be higher than its predecessor – Redmi Note 7 Pro.
In any case, Redmi Note 8 Pro aims to become the most popular mid-range smartphone.
Source: gsmarena