For quite a long time electronics developers from around the world tell us that laptops and tablets, as such, are dying out. This is due to the fact that the device is not used in one story – you have a tablet and working, and see movies and play games, and because you can still communicate over all social networks, draw, listen to music. The same can be said for notebooks – hardly anyone uses them only for printing documents. That is, if you want to and comfortable in bed with a tablet located and convenient to type texts at work, you need to have two products, namely tablets and laptops. Having bought the same product like ASUS ZenBook Flip UX360CA you get two devices in one package and can not only save money but also space in your bag. Today we will tell you about the most interesting hybrid of all the time that say about them, and if you enjoy the new – always write in the comments what.
Specifications ASUS ZenBook Flip UX360CA
The basis of the performance captured the processor Intel Core M generation, of course, skylake. At the moment, the manufacturer stated that you will have the opportunity to choose one of three options (6Y30, 6Y54 or 6Y75), but they do not differ much in terms of power, in actual fact. In any case, such a processor or process video images in high resolution, you can not – too little productivity. This notebook is designed for casual entertainment, work with office suite, email, databases, and the Internet. When you purchase the device, you can choose between 4 or 8 gigabytes of RAM. Naturally, the more RAM the better, but if you take a tablet for more simple tasks, you should not overpay for unnecessary power you. Keep personal content you will be able to SSD storage capacity of 128, 256 or 512 GB. It is better to save up to buy more RAM and internal memory – it does not happen much.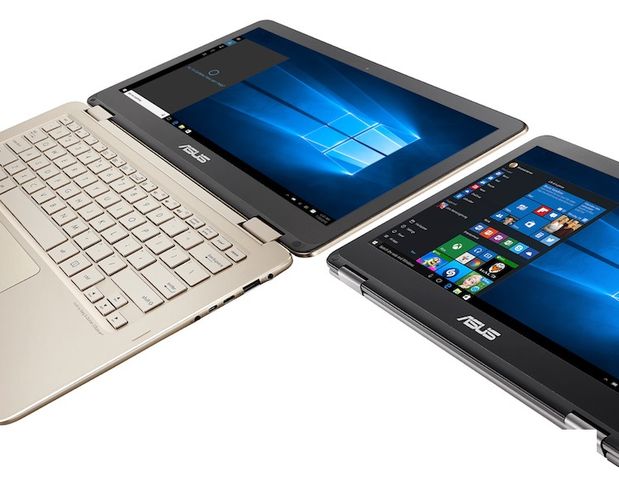 Design ASUS ZenBook Flip UX360CA
Presented laptop in two colors design – in black and gold. More precisely, it is not even black, and ash, but not the essence. We personally liked the first version of the color more, but gold is now in vogue, and many will want it is his. The body is made of aluminum, it is very thin and in a folded state is only 14 millimeters. around the display panel is a black, glossy material, whereas all the other panels are made of aluminum and painted in primary colors. On the side faces are connectors for connecting peripherals, and there are many.
Bonuses ASUS ZenBook Flip UX360CA
The laptop was an excellent display with a diagonal of 13.3 inches, built on IPS technology. It is worth noting that you will have the opportunity to choose a resolution of 1920 by 1080 pixels or 3200 by 1800 pixels. Of course, the second option seems much more beautiful, but if you are not working with photos or pictures, then why is it you want this? Is supplying laptops will be preloaded with the operating system Windows 10, on the side faces are connectors USB 3.0 and USB type-C, as well as a card reader.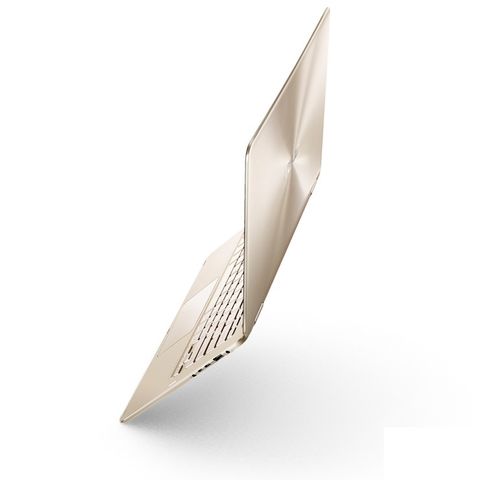 Result
ASUS ZenBook Flip UX360CA was very thin and light, so you can easily carry it to travel on business trips, at conferences and meetings. Due to quite decent for this kind of filling device, a laptop allows you to work with all programs of the office suite, as well as internet and e-mail clients. High-quality display, the ability to connect a USB flash drive without any problems, a hybrid mount that allows you to rotate the display 360 degrees – these important details make this conventional device combine to put their ideas.