Having defined with a choice of brand and bought a camera, often we buy ourselves and carrying case from the same manufacturer. It would be very strange if you have a camera and its accessories to another brand. Of course, someone so do not bother, but for the majority this is an important moment. But you can not complicate your life and just buy a bag Crumpler Muli 4500. Since it does not matter, Canon you or Nikon, or maybe even Sony, – any equipment it protects perfectly.
It would not be superfluous to say that this bag – a real representative of the "blood» Crumpler. Recognizable style and the logo of a small man dredastogo eloquently about evidence. But what we love these accessories? Not just for a wayward style and creativity in every detail, but especially for the quality and lifetime warranty.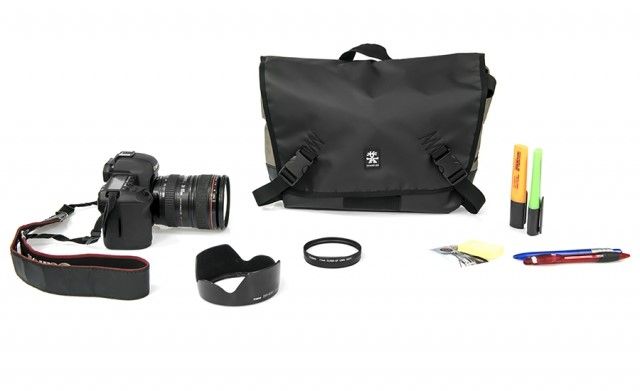 The cover is protected by a waterproof material, which from afar resembles matte skin. At the bottom of the cover are two plastic latches, which runs zigzag lines (slightly spoil, in my view, appearance). The bottom of the bag is also processed in the same waterproof material, and as a result you get a case, almost perfectly protects the equipment against the weather.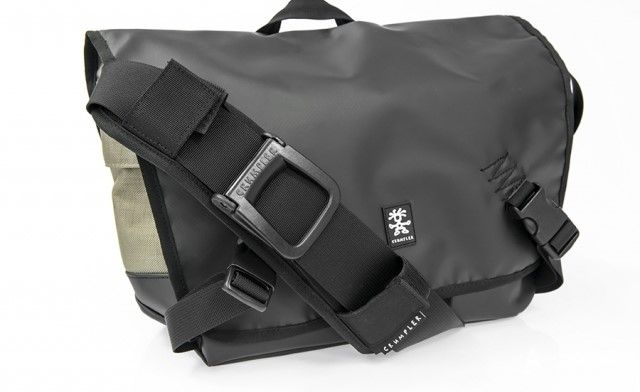 Lift the lid before you appear 1000d Chicken Tex Supreme olive green and a lot of pockets. Pocket on the front of the case, a pocket on the inside of the lid, pocket or tablet PHABLET inside the bags, pockets inside pockets … By the way, from the outside on the other side also has a zippered pocket.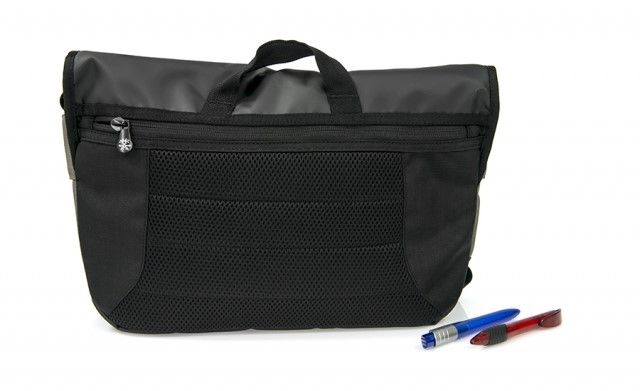 The inner space of the case, as befits a camera accessory, decorated with soft fleece material, so as not to harm the technology. There are three partitions, fix your own. The walls of the case firmly fastened, so the camera is afraid accidental drops much less than if you were simply in a backpack.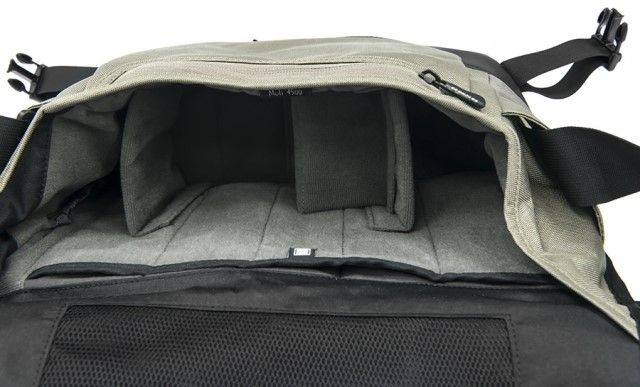 Transport the accessory with the content can be with a small (and not very comfortable) handles or using the shoulder strap, this wide, nice soft lining. Adjustable this belt as in corporate – with a plastic knob. Modern technologies, progress.
FEATURES
Protection against moisture
fall protection
Easy to transport
Strap
A large number of compartments
SPECIFICATIONS
Crumpler Muli Model 4500 (MU4500-004)
Type of camera bag
Dimensions 37,5 x 25 x 12 cm
Fabric material: 1000d Chicken Tex Supreme, rip-stop
Color black olive