It's no secret that even the most "tenacious" modern devices need to be charged every few days. "Fumbled" on the Internet, to communicate in social networks, put self in instagram, read a book – it's fast enough sadit battery. If you have two or more of the smartphone, some plates and a couple of cameras, you just need a lifeline. Even if you are only two – tablet and smartphone, you still would not prevent a device that would charge them all at once.
Design
Externally, it is such a pretty weighty box with a rounded face, so it resembles a pocket book with poems of Taras. The remaining upper and lower edges of the panel speakers, reinforcing the feeling that this mini-folio cover.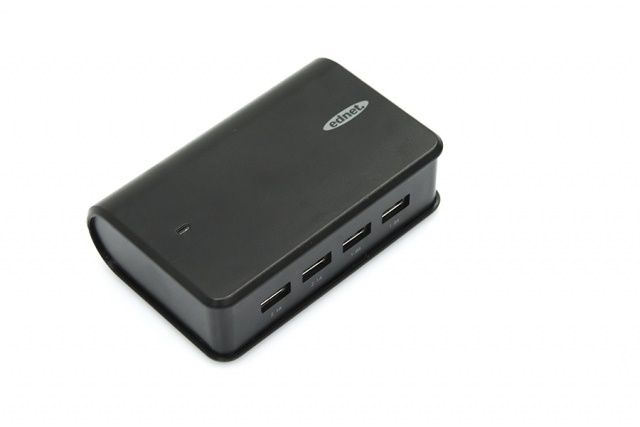 The top panel is decorated with a logo and a service indicator, while the bottom had four small rubber feet.
On the left side there is a socket for connection to the battery charger, and on the front side – plug with four different output current: 2.1 A two-by-two and 1.0 A. The length of the "native" of the cable is 120 cm.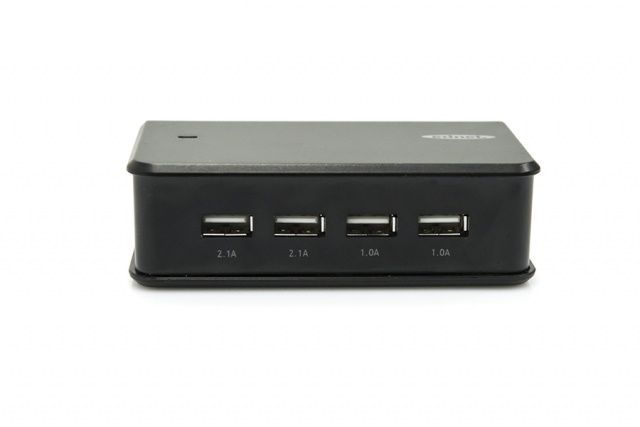 Functionality
The device is suitable for almost all the equipment, which is powered by USB, including devices for Apple. The charging station is ready for operation when the light is on. Required connector with an output current is selected depending on the type of technology.
For tablet is 2.1 A for smartphones and other small devices is 1.0 A. Charging takes as much as you usually are charging your mobile device, regardless of other connected devices.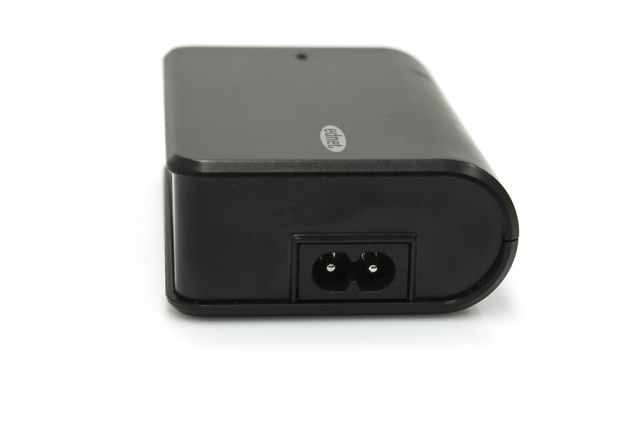 Impressions
Very handy thing, if you – a modern man who is more than enough of mobile technology, and all the usual charging gone nowhere. The station is large, noticeable, it is not so easy to put somewhere and forget, and most likely, it will always be visible. And only need to connect their smartphones and tablets. Therefore Ednet 4-Port USB Charging Station – an indispensable thing for a large family.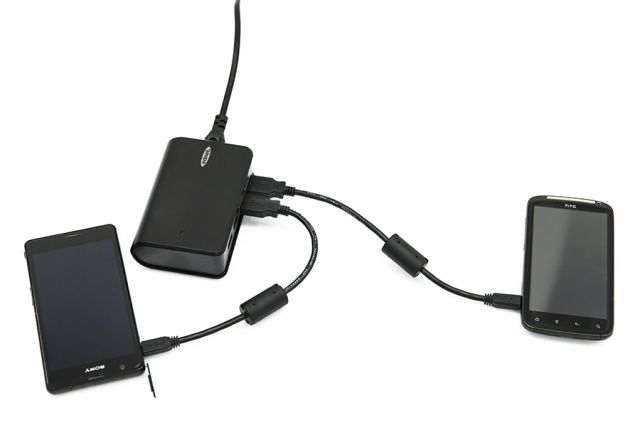 FEATURES
• Price
• Functionality
• Build Quality
SPECIFICATIONS
Model Ednet 4-Port USB Charging Station
Size 10.5 x 7 x 3.2 cm
Weight 216 g
Compatible smartphones, tablets, media players, e-books, portable speakers, cameras and other equipment
Input current AC 110-240 V, 50/60 Hz
The output current of 6.2 A 5 (2 x 2,1 5 A + 2 x 5 1.0 A)