The rumors about the smartphone Coolpad Max was a lot, and we do not once wrote about how the gadget could turn out in the end. The developers have not been able to hide a secret smartphone characteristics, its appearance and almost a month before the release, we could easily be considered the product photos on most sites IT-topics. Apparently, developers or tired of looking at plenty of rumors on the net, or they have decided that it is time to let a fighter on the market. The smartphone has turned out very interesting, stylish, and I would even say beautiful, with a productive filling and all those things, so that users love – a camera, a fingerprint sensor, and so on. Yes, he did not have surprised, but now we can talk about the product with its real properties and to evaluate its potential popularity of the mobile phone market. Chinese counterparts so many here need some kind of trick to attract customers.
Specifications Coolpad Max
The basis of the performance taken mobile phone processor called Snapdragon 617. It is a little light on the network, so you cannot remember it, but it has eight cores, which are built on 64-bit architecture and operating at a frequency of 1.5 gigahertz. Good enough for what you could play any game products, to enjoy all the applications and other types of entertainment. Support mobile phone Coolpad Max performance is memory of 4 gigabytes. In my personal opinion, even this much. You will not be able to score as much RAM, even if you start the hardest game on the mobile platform, and then pay for all 4 gigabytes. Keep personal content will have on the internal drive to 64 gigabytes. A great volume, it is enough for any content, up to movies in high resolution. There is also a slot for a memory card of a similar volume.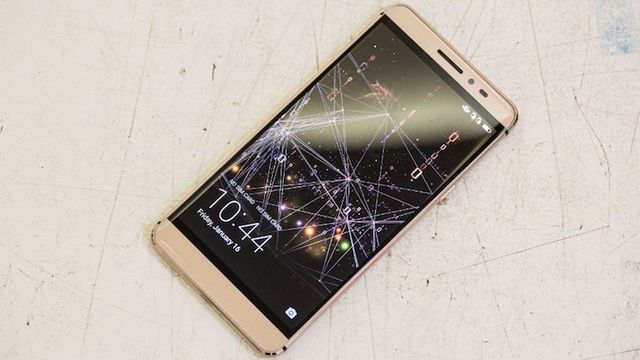 Design Coolpad Max
Delivers mobile phone Coolpad Max will be exclusively in gold color, and is the manufacturer of other housing options are planned. The many comments can be found online that the design of the case brazenly stolen from Apple and so on, but it is time to stop to look at it. The front panel display is placed, he has a pretty large black frame around the edges of the display is the camera speaker and sensors, and is located under the display of the company logo. On the back side of the smart phone is a camera that protrudes due to the main panel, as well as a flash and a fingerprint sensor.
Benefits Coolpad Max
Most of all I liked the smartphone screen – it has a diagonal of 5.5 inches, the resolution is 1920 by 1080 pixels, the matrix is ​​based on IPS technology with wide viewing angles and true color. From damage display is protected by hardened glass Corning Gorilla Glass 4. Work on your smartphone Coolpad Max will be Android 5.1 Lollipop operating system, although it is weak advantage today. To please his fans chamber is not particularly successful, but if you are not a professional photographer on your smartphone, then everything will be fine.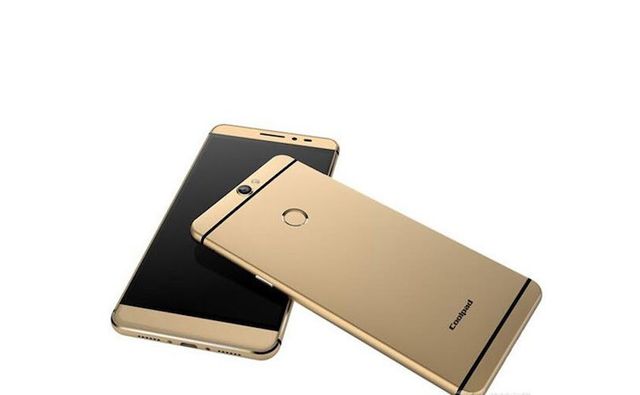 Result Coolpad Max
Now let's talk about the most important – the price Coolpad Max. Manufacturer originally promised us something like $ 300, but at the time of the start of sales value increased to $ 370. Calling this an acceptable price tag, unfortunately, I can not – there is a sea of ​​similar devices on the characteristics of the 250-300 dollars. On the other hand, whether to give up their money for this gadget is up to you personally, and I'm sure a lot of gold with such a display Coolpad Max will appeal.