Package Includes:
Smartphone
Charger, 750 mA
Red wired headphones without buttons
Instruction
1500 mAh battery, Li-Ion

Positioning
Nokia has consistently argued in recent years that Android as the operating system does not allow the company to stand out among the masses of Chinese companies and their products get lost on this background, therefore, as an alternative, and this was chosen as the platform Windows Phone. It is on the Windows Phone platform you can easily create different from other interfaces, change their elements and customize each user individually. Anyway, what happens in the universe Nokia, in the real world Windows Phone is limited to system settings, which does not have many features, and achievement is the appearance of a separate controller for call volume and listen to music in other applications. Do not ask me how in the minds of developers responsible for these things – apparently, they pass them in the category of "sound." However, the court in 2014, and separate volume control has not yet appeared in the Windows Phone.But there was another event – Nokia began to lose market low-cost handsets, which ruled the roost for a long time and had significant sales. In today's world people want to buy smartphones and Nokia, selecting Windows Phone, not able to provide customers cheap smartphones, which crave the past. Of course, you know that half of all smartphones sold in the world Windows Phone cost about a hundred dollars, and in the framework of the shares, and even less, this model Lumia 520/521.
It's time to resent the fact that there is a budget smartphone, why invent and that it does not exist. There is a small snag, this "budget" smartphone at cost is very expensive, and selling it for a hundred dollars in the U.S. – is subsidizing. That is, the greater the Lumia 520/521 sold for market share, the greater the losses the company shows. Selling at a loss – it is not the best business for distress producer.
In India, Russia and several other markets in Nokia tried to fight for cheaper segment with a ruler Asha – touchscreen phones built on its OS, missing programs from third-party companies (very few), but with an attractive cost and support for two SIM- maps that Nokia is considered very important for these markets. For example, in the picture below you see the Nokia Asha 501.
In Nokia advertise the device as a "smartphone", although such it can not be considered. The reason for this approach is simple – the company losing the competition with a bang for the wallets of consumers, as Android-smartphones are becoming cheaper and more functional, and their quality is increasing. A year ago, the budget Android smartphone phenomenon was painful and increasingly dialer, rather than a serious machine, the operator phones today may well be used as a real, adult smartphones. Can recall imperfect but very cheap megaphone Optima (less than 3000 rubles).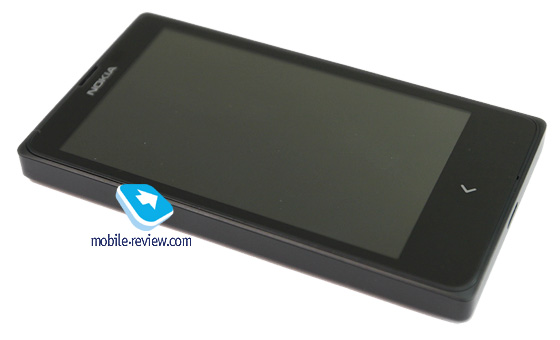 Nokia has been trapped – after all statements Stephen Elop, president of the company, the inability to use Android, but need to submit cheap smartphones with support for third-party software, the company began to reinvent the wheel. That it was, on the one hand, the device is running Android-program, on the other hand, that it is not called Android-smartphone and a sale does not play into the hands of Google. Difficult task – because we have to take someone else's platform, mangle it beyond recognition and at the same time take advantage of its popularity to promote their sales. It is understood that eventually people will recognize that you're selling is not Android, and his mangled version, but it will be much later. Initially, it will be possible to achieve a small success, which is so necessary Nokia, which has consistently lost market share in all segments.
Perhaps, Nokia X and the whole family of these products perfectly demonstrates detachment from reality, which is the company Nokia. It is safe to say that creating their own version of Android for this product, the company applied a lot of effort to make it unlike any that have rejected the experience of all manufacturers of Android-smartphone to return to ergonomic monster. Feeling that Nokia X was created as a direct anti-advertising Android, as a product with which you can compare and find the Windows Phone million plus the latest OS. I never thought that I would have to say it, but I say: Android in the performance of Nokia – it's much worse than Windows Phone in any of its versions. And the reason is not so much the hardware, but in software and the decisions that are made. Aborted Android, which is trying to call powerful.
Interest that many people have experienced to the output of the first Nokia smartphone to Android, was huge. But I am afraid that after a real acquaintance with him, we can talk about that at the company put these buyers bold cross Nokia X in this aspect – speaking name.
Positioning of this device from Nokia is very simple – "bright for Android-based smartphone applications." That is, it is not Android-based smartphone, namely smartphone applications. In any case, his task marketers exactly right – in the mass unconscious this device is already associated with Android. Another thing is that those who buy it will face a complete misunderstanding, or "do not go skiing, whether they have something with his head." I assure you that you're all right, this is a problem in the "ski".
In Nokia rely on deliberate deception audience, there is a smartphone-blend, which masquerades as a successful model for Android, as well as the OS uses plus former popularity of the brand Nokia. Unfortunately, from that company there was nothing left, which means that such deception buyers – quite deliberate strategy. Money does not smell, and you can fool people with promises.
Even the sticker on the phone – it's a deliberate deception of customers. Why should only the phrase "powerful processor".
Followers of this smartphone – uneducated and poor people in India, the second largest audience in Russia. The same poor people who are in need in a smartphone. Partial sale enthusiast who loves to explore new things. Very small audience of those who buy such a device as a second. However, as the second number to call him in the absence of any sense of convenience and quality of work, and most importantly, because of the limited operating time.
And now let's talk about what Nokia X, make you aware of what level dropped by Nokia and that it produces under its own brand.
Design, size, controls
Nokia company has always distinguished design and quality performance phones. In Nokia X, as well as in the line of Asha, tried to create a cheaper version of the body, similar in appearance with a line of Lumia. But uses inexpensive plastic, collapsible body, which is understandable.
Another feature which is typical for Nokia, this variety of colors. If the majority of companies do not want to represent a variety of different colors for the body, the Nokia, on the contrary, they find it a plus. It is difficult to disagree with them, because the opportunity to choose the color – it is always perfect.
Small body size (115.5h63h10.4 mm), it is buried in the palm, but is wide enough, and sharp corners make it not too comfortable in the hand. Feels like a heavy brick, though – weighs only 128 grams. On the right side – the volume rocker, a little lower – on / off button. At the top end – 3.5 mm audio jack on the bottom – the usual microUSB.
The rear surface of ascetic – just shows Nokia, speaker hole, and the lens a 3-megapixel camera without autofocus. The front camera is missing, so is worth forgetting about video calls and conversations on Skype using the camera.
Build quality is not raise any problems, eventually wiped plastic begins to shine, but the flip side of his haze. For fiscal unit is great quality materials, and it can and should Nokia praise. On the other hand, given the cost of this decision, it is not even close to budget.
Pull the upper corner and release the body, see inside the battery, under it – two slots for microSIM cards, and memory card slot microSD.MicroSD card slot does not have a pusher, a map sometimes jammed in the tray, which can be seen on our video.
Includes headset red, it does not have the answer, it is fully consistent with the quality of the cheap Chinese phones, features only bright coloring. For that audience, which is machine readable, this "advantage".
Display
In recent years, marketing has become something of a mantra called matrix IPS, because in the minds of consumers is converted into image quality and screen. Unfortunately, this is not always the case. As you know, marketing and PR – cheap tools, and so they were used in this machine a hundred percent. It is worth IPS-matrix with diagonal 4 inches, a resolution of 800×480 pixels (233 pixels per inch).Color Depth – 24-bit, the picture is quite good in most situations. Cruising on the brightness is not optimal, but the default is half brightness, it will suffice if the device does not require anything special. There is an automatic brightness adjustment.
I was lucky and my phone, which was purchased at the company store Nokia, there is a group of burned pixels, it is visible in the photo as illumination.
In most situations, it does not matter, they are almost invisible, but it is an obvious marriage of the LCD panel. In a cheap machine can not be used expensive matrix in Nokia save at all, and screens – not the exception. This is not the worst example of the fact that there is, but not the best. When viewing pictures you can confuse a lower screen resolution, but it is a good color rendition. And appreciating this screen apart from the operating system and interface, it can be called good. But now the most annoying and difficult – recycling interface Android, drawing new icons using other fonts in Nokia were able to achieve almost incredible – worsen the perception of the screen on the orders!
Look at the screenshot description geolocation services – this stockade letters that are out of place, speaks for itself. This is just one example of this kind, the situation is better somewhere, somewhere worse. But there is no font smoothing, and they look disgusting in most situations
In any machine on your Android from any Chinese manufacturer of such problems with fonts, both Nokia X, no. Fonts look good, pleasing to the eye. That twists in this model is only questions why would degrade the visual component. The same goes for icons – they are clearly taken from somewhere, they are not adapted to the screen resolution, operating system. Look sloppy.
Another drawback – it is the quality of plastic that covers the screen. He lumpy that touching and movement creates a bad impression, as if the finger does not slide across the screen. This is only an appearance, but it spoils the impression from working with the screen, and quite seriously. I highly recommend a look at this point, before buying the machine – this is a serious, unlike the vast majority of phones.
The screen is still readable, although the small size of most here in the minus.
You can set the clock display in the standby mode (shown only temporary, as the screen is spent on energy, and a lot), you can double tap to awaken the unit. This feature is familiar to us in many smartphones, but there is some kind of snag – no matter where you're pounding the screen does not respond, and motion sensor. That is, by tapping on the upper end, you get the best result, there will be an awakening from a dream phone.
The phone has a proximity sensor during a call, the screen is locked.
Battery
The phone has a lithium-ion battery capacity of 1500 mAh, which is typical for this class of products. Nokia has declared time in standby mode in 28 days, talktime 3G – 10.5 hours, 2G – 13.3 hours. The maximum operating time of video playback – 8.4 hours on the Internet via the cellular network – 4.5 hours via Wi-Fi-connection – 4.7 hours. Music playback time – 26 hours.
In reality, a device which can work up to the evening with a minimum number of calls, about an hour of screen. Below you will see the screenshots more screen time, due to the very light of the clock screensaver when you already postponed the phone, and it still shows it.
Unfortunately, talking about what time work in Nokia could somehow change the Android and make it different, it is impossible. This is the same time as all other manufacturers – just great rates of the individual modes are associated with a very slow processor, is the flip side of the coin.
Count on more than one working day, time, not worth it. When you use two SIM-cards (I had one), time is reduced by about half.
Full charging time – about 2 hours.
Working with two SIM-cards
In one radio phone, so both can be active only one SIM-card. It is a cheap embodiment having two SIM-cards, which today is most prevalent in the market and in devices in this price segment. Unfortunately, as a rule, the second SIM-card deteriorates, reduces operating time on a single charge, but also do not pass calls, they can be lost. This is typical for Nokia X, but any apparatus to complete the sale of the two cards.
In the settings you can choose one card for SMS / MMS / calls or specify them as autonomous, that is, working independently. The list of calls is indicated which card you called, that is all the information prominently. More to say about this feature can not be. I always recommend to use two SIM-cards in such devices, it always leads to poorer performance.
Communication features
Typical Android-smartphone, it is possible to transfer files via Bluetooth, in the presence of Wi-Fi and standard settings (one to one as in Android), also supported by USB 2.0, which is unusual, there is USB Mass Storage mode when connected to a PC, in addition to MTP, CTP.
Memory, memory
In Nokia say that this machine has 4 GB of internal memory and 512 MB of RAM. Unfortunately, we can say that all the devices are built on a platform from Qualcomm, more demanding of memory than their counterparts at MediaTek. At comparable at first glance, features, MediaTek processors work faster and better with 512 MB of RAM than Qualcomm. What caused Qualcomm choice in this case, we can only guess. Apparently, it was an agreement between the two companies for a greater volume of purchases.
After downloading the free 70 MB of RAM, which is not a very good result. On the other hand, the memory management in Android is good enough, so applications need memory is released and they use the maximum amount. In Nokia X can talk about lack of multitasking in the accustomed form, it follows that the free space is sufficient.
On the other hand, the restriction of 512 MB puts an end to the hopes of those who wanted to use this unit with a third party firmware, replacing the standard from Nokia.
Storage allocated 1.29 GB in the phone memory, 1.17 GB memory card as shown, plus you can install your memory card up to 32 GB. From the obvious disadvantages that all applications installed in the phone memory, so you are limited in size is 1.29 GB and can not avoid it.Installing applications on the memory card is not supported.
At the same built-in maps Here you can save maps on a memory card that can already be considered a huge plus. But installing a large number of games with graphics on this unit will not work. However, we can talk about what to install a large number of applications in general here is impossible, not too much memory.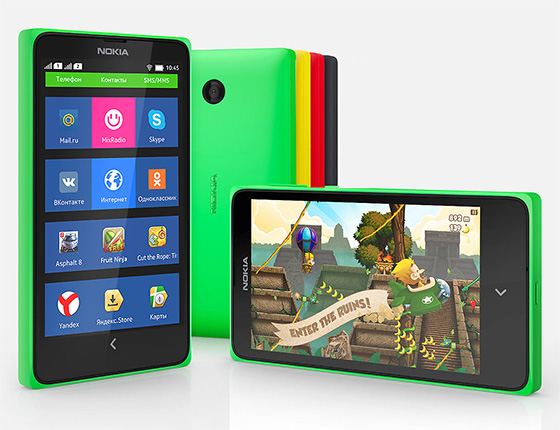 Unfortunately, the lack of a standard memory manager will make you look a third-party program (there are many) to clear the cache of applications, which is stored in the phone memory! Per day of work with several programs it can reach 200-300 MB that the total amount of memory is critical.
Hardware, performance
The model is built on the chipset Qualcomm, Nokia site it modestly referred to as the Snapdragon S4 Play, without specifying that it MSM8625Q, who is infinitely date. Even in long-AVAILABLE "budget» Nokia Lumia 520/521 chipset used MSM8227, which is somewhat more productive. Formally, the Nokia X dual-core processor, which has a maximum clock frequency of 1GHz. Which in theory should provide good performance. In practice, the device is slow, although it is not visible when scrolling interface, move between programs. It seems that this is a reasonable speed for a "budget" system, what this model is not based on the cost. We can say that most of the competitors having a "naked» Android, run much faster, and it is noticeable to the naked eye.
The weak point of the machine becomes graphics co-processor – Adreno 203, its performance is very low. I'm not talking about the modern three-dimensional games, they are not worth discussing in terms of this unit (and I do not need to show screenshots of what you run on Nokia X – I can run there anything – is another question, how to play it after launch and what kind of emotions you will get). Given that the shell from Nokia to Android somehow crookedly written, sometimes when using "heavy" applications you watch invert colors on the screen, the picture sometimes beats. For example, transferring contacts with utility Yandex Moving, I watched the wrong rendering windows.
Amateur synthetic parrots can look at the test results Antutu, it indicates that the device is one of the weakest. It is weaker than the Galaxy S2, which was once the flagship.
To close the performance issue, remember that most similar devices are 1.5-2 times higher performance, especially if they are based on a chip MediaTek. For example, already mentioned Megaphone Optima shows here are the results.
Among the "budget" phones Nokia X is the most unproductive decision. This follows from the use of the cheapest components from Qualcomm, which, nevertheless, lose, and much of the analog MediaTek. Strange, but clearly a political decision on the choice of Qualcomm.
Camera
The desire to save could not avoid such components as a camera, here set 3-megapixel without autofocus module. Say that this camera can not do, then do not say everything. It's just a quiet horror. In the yard in 2014, the budget Android smartphones in this price bracket have a 5-megapixel camera with autofocus, and Nokia continues to save. Well, what to say, the flag in their hands and drum around his neck with the economy. Use the camera can only be great need.
Menu interface – redesigned and "perfect» Android from Nokia
If Nokia would not call this phone a smartphone, the majority of the claims fell off automatically. Slow? It happens.Very expensive?Happens. But in Nokia tried to use the word Android, to boost their sales, and they did it very clumsily. We come to the tastiest, namely how to change UI Android and that such a unique invented Nokia, which in theory should it favorably with other manufacturers of smartphones on Android. Inside stands Android 4.1.2, but it is called Nokia X Software Platform, version 1.1, the phone immediately updated.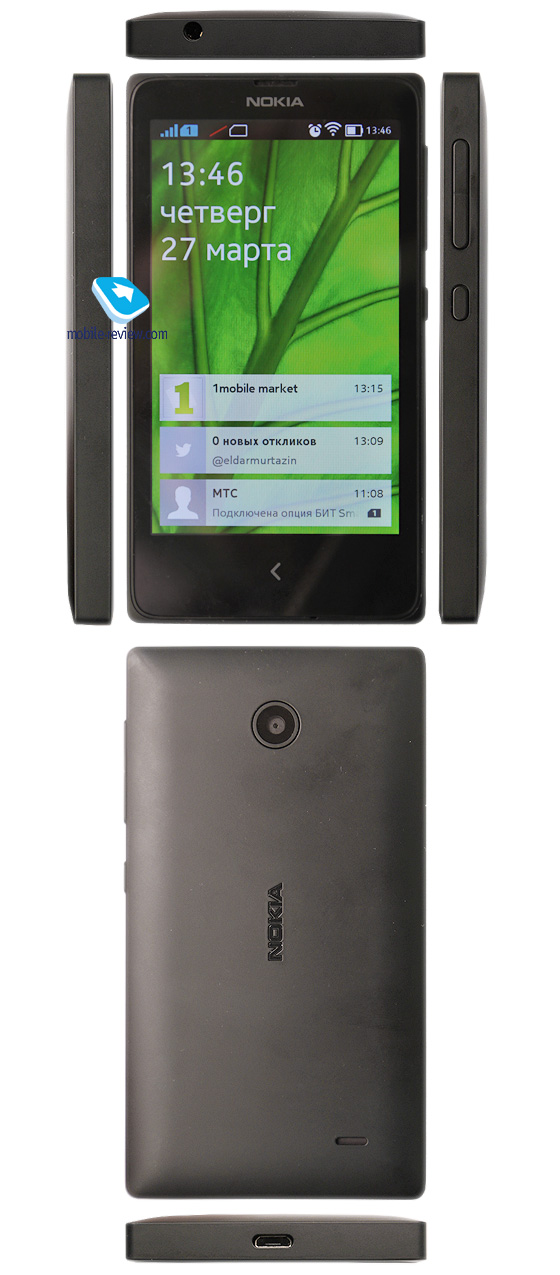 Start simple – one button in the device, and that touch is key Back! 
Do you think that the three buttons – it's right on all Android-smartphones all this way? 
You are mistaken – the button should be one, as the iPhone.
Side button or tapping on the end face awaken the unit. We lock screen on which are displayed as rectangles recent events – mail, SMS, calls, programs and so on. You can hold your finger in one direction or another to get to the selected program or whisk this reminder.
Unlike any Android, there are only two options for locking device – PIN-code or password. Who needs a user-friendly graphical key? This is clearly not an option for you. Biometrics person in the absence of the front camera is missing.
Nokia X interface redesigned so much that hard to learn the usual Android, his mutilated competently, long and hard. The whole ideology of Android has been sent to a landfill, but instead came up with the concept of Fastlane. So you swipe left open the list of recent actions (for individual programs can prevent the appearance on this list, but by default, all are allowed). This is sort of a dump of what you do on your phone – a combination of traditional blinds and windows in Android multitasking.
Unfortunately, by default, no task manager in your phone no, however, as a clear, long-familiar multitasking. You can switch between applications via Fastlane, but they were unloaded from memory or not, will never know (usually discharged as almost no memory).
Main menu – a separate masterpiece conformism, for which it is necessary to withdraw the open field and throw wildflowers. This sort of tiles like those that are on Windows Phone, there are standard – Phone, Contacts, SMS (green background, it can not be changed), Internet, Market, Email (Blue) and so on. All installed programs are displayed on one screen! Ideas Windows Phone here in all its beauty, but at least allowed to create folders and store icons inside.
You can change the icons in some places, up to display dates. It is possible to change the color of the tile icons. This has encouraged you?
To find the application, you can use the search, it is necessary to pull down the whole page, but not where the curtain! Just down the entire page, and then will search, in which you can type the name of the program.
There are widgets! Very few of them, and virtually no new supported – they are established in this general landfill, which quickly turns into a lasciviousness. On the other hand, limiting the phone's memory, the manufacturer knew that many programs will not install, and hoped that there will be little icons. With this mess in the UI can be, in theory, to live, but why kill normal UI Android widgets, I absolutely incomprehensible. Want to stand out, and the mind does not work, so stood out as we could.
I have no doubt that this is one of the worst interfaces of those that I have seen in my lifetime. Curtain has 4 quick shortcut to switch between SIM-cards, as well as quick access to the settings. By the way, they cut the most – for example, in the Application Management section, you can only turn flick left (some applications allow you to do it – there are very few, almost none).
It remains to add that Nokia are working very creative guys – many menus can be pulled up from the bottom screen to appear settings.There is visible strip that can pull.Overall, we pull the curtain down, Fastlane left to right, click the button back and enjoy the fact that in this mess to quickly select items and navigation almost impossible. And it's not a matter of habit, it's a question of how to make the interface. But if there was only a problem in the interface. Here these issues impact and a small truck. Try to stay at the most basic, though after the interface description, I think you could say goodbye to the machine, it can not be used.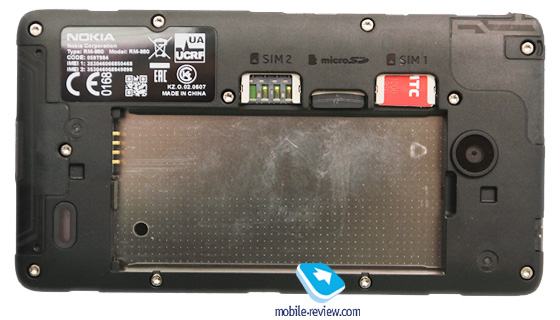 Nokia keypad and voice functions
All modern smartphones have Android-function such as voice typing, and this is in addition to voice commands. Recognized all languages, this feature works perfectly, can gain very large texts, and they have no errors, even if you do it on the move, on the street. As you know, anything from Google in Nokia X could not leave and confiscated it all. For speech synthesis in Nokia X engine meets Pico TTS, which is familiar to many models from different manufacturers, it is very lame and does not even Russian. I think that at this point you can put in voice commands and speech recognition for this unit – anything that is not here. And no need to tell someone. Maybe, but I prefer to have all the features that gives Android, especially since they are free.
With a keyboard very well – she, in theory, is different and is called Nokia Keyboard. You can not leave your finger, enter words and they divined. But when typing keyboard on screen shakes, twitches. It is difficult to describe in words, look at our video, where I devoted a separate piece. Why is it? I do not know.But what should replace the keyboard, no doubt. Although you can get used to the fact that she epileptic, do not pay attention to it and wait for updates.
Shop Android-applications or five stores to choose from
In advertising, Nokia says that it is a smartphone application for Android-powered, without specifying for what their number. However, we can already say that the company store from Nokia has a small number of programs, and it will never come close to the company Play Store. This is clearly seen even in the free software from performance tests – added Antutu, and most of the other tests did not bother to list. And hardly ever will make.
Enumerate the list of all applications that are missing in the company store, and do not need heavy, mostly no, something loud occurs, but only just. For example, Whatsapp is missing, as well as the Chrome browser from Google. Next, when you are looking to store a program and can not find it, you are invited to have five stores applications to choose from, including Yandex Store, the quality of which can be a legend, there is also nothing. That is, you should spend your time because Nokia can not compete with Google and refused to apply the company store, and you need to find the program. In the end, it's your problem.
First Nokia X users have already found a simple and adequate way. They take the usual Android-smartphone, find and download the APK-file application, and then transfer it via Bluetooth and set on Nokia X. Idiocy? No, I just need to have a normal device on hand with which to convey the desired programs on Nokia X. In the end, Nokia X buyers are not looking for easy ways.
From funny – foursquare is in the section «Nokia recommends» Yandex.Store – tried to put all the time fails. It's on our video. A characteristic feature of these stores, and no one is responsible for anything, rarely updated program, resulting in a single song for consumers. Assume that Nokia X can comfortably put the application, you can not. Their search and installation – this individual dances with a tambourine. And any Chinese smartphone with Play Store (and the majority of those in Russia) will handicap Nokia X. It's just better to use experience.
Nokia has wisely not guarantee job Android-apps on your phone. Many applications require registration Play Store, she's not here and will not, therefore you can not play.
In my opinion, those who want to play roulette and not understand what application will earn, and what not, you should take this smartphone – it will provide full this game. Also recall that to date no one-sided application store and could not even come close to the quality and range of programs to corporate Play Store.
Cloud services, or where are my contacts?
Buy Android-smartphone, I calmly dialed from your Gmail password and immediately get on the phone all mail contacts. This is the standard functionality for Android and for any smartphone. In Nokia went their hitherto unknown way and make it impossible to get the contacts from the cloud, and even more from Google. You can configure MS Exchange (not Google!), Where to get your contacts. Was before this Android-based smartphone and want to copy the phone book here? You can not do simple – yet for this there are two ways.One – use the service Yandex.Pereezd – impossibly curve, divides the field into a plurality of contact fields, so I had a dozen records Eldar Murtazin. The second way – to keep all your contacts on the microSD-card, then insert it into the Nokia X and try to read. Sometimes it does not work, but no one promised it would be easy.
How can a smartphone in 2014 to abandon sync contacts with the cloud, I do not understand. This is idiocy.
About the same kind of approach in the Calendar. I tried to keep a record of the application meeting, but I was told that you must enter the account and open a calendar. It is clear that the Indians that translated menu, could not handle "account", "account settings" and bring them to a common denominator. It happens. Such bad translation rate terms on the phone a lot, gradually it do not pay attention.
With calendar funny achieve its performance has not been possible because the record Yandex.Passport, I might add, of course, makes it impossible to work on the calendar. Account in MS Exchange I have for this phone, as a result, let him live without my calendar.
In terms of performance in the cloud, it is the settlers of the possible, it has no sync with anything. Services including Microsoft. Funny?Not at all.This is a bad decision, which is not modern. The presence of MS Exchange – another story, as the mail application impossibly crooked, often falls off Gmail, scaling does not work on tapas and a bunch of other flaws. Usually I have enough opportunities Android Gmail app or standard postal service, everything is so bad that it is necessary to seek a separate application.
Typical applications
I have no complaints about the calculator, alarm clock – they work. Browser is built on Chromium and running Kriven'ko, many warnings have Russian text. You can put immediately Chrome, he is the same speed! That's probably talking about the curvature Nokia Browser.
Here cards allow you to upload files to the countries and regions in the memory card, which is good. Ordinary and usual navigation interface, including for offline navigation. Sincerely doubt that it is offline navigation consumers need this smartphone, they do not exactly go by cars, and do not go out of their habitats often. POI poor quality – many places in Moscow these cards do not know. Need an Internet connection, which makes instantly Yandex.Karty preferred, they can be set here.
Ordinary music player as well as FM-radio (works with headset).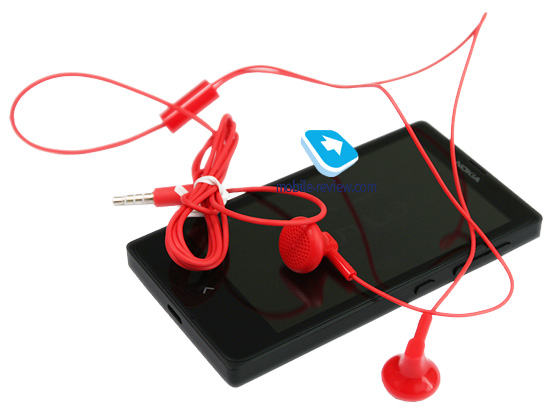 Describe supported codecs not see the point, high-definition video is not played for reasons chipset, the same applies to the uncompressed music. Only the most simple and only a relatively small files.
Impressions
Could tell a lot more about the problems of Nokia X, but decided that what has been said already enough for a clear understanding of what happened at Nokia. It's not a smartphone on Android, it's not even a smartphone application for Android-how to advertise. Given the fact that a huge number of applications is not supported, and many need to look, it is very strange device that comes to replace the line Asha.
He has a good ring tone volume, decent housing and bright colors, but completely insane price 4990 rubles, which crosses all. This unit can not cost more than 3500 rubles at the start, the ideal would be the cost in 3000 rubles. The phone there is nothing in the amount of 4990 rubles. Virtually absent camera, removes nasty circumcised with Android unclear unusual and inconvenient interface. Everything is so fat cons, seriously think about always using this machine can not. Although it is possible that before you never had Android-smartphone and you would think that this is the way it should be?
For extreme lovers who adore "hack" phones constantly put third-party firmware and things like that, it's just paradise apparatus.Because of the weak iron work normally never would, but you can try changing the settings to squeeze performance, placing different assemblies party firmware and feel like a hero. In short, it's fun an entirely different order – when you buy a designer and long nights trying to make of it something decent. Analogy such buy vazovskuyu 9-ku and try to make her BMW, some say that they succeeded.
Nokia Software can not write, work on the shell side of Nokia X order of magnitude faster. That is, the installation of the same GoLaucher makes the device faster (and do not need to hack it at that).
For many years in front of me there was no such clumsy and ill phone as Nokia X. It's not a smartphone. It's not Android. It's just a fake, about which we can say that it was made for something. Use this on a daily basis can only be myself if you for some reason do not like much. Do not believe me?Buy this smartphone and try it yourself – in two weeks you will be able to get it back, because you lied to advertising and a large number of Android-application here just yet. Try for yourself. Do not take my word for it. Watch the video, which shows how it all works. And then go for it, see. At the same time draw conclusions about those who recommends buying this device and why they do it.
In the real universe, this product does not stand up to scrutiny. I expect that there may be bad, but that was so bad? Let me remind you that Nokia is not even among the top ten manufacturers of smartphones in the world, and with the release of Nokia X, she proved that Chinese companies are able to create solutions much better than she did. However, you can see for yourself in Yandex Market selection of the parameters, there will be about a hundred models, and most are better than this misunderstanding from Nokia – faster, better camera, larger screen sizes and higher battery. But again, do not believe me – and then buy if you do not like it, then hand over. And if you are happy, then write that on the Nokia X brings you such pleasure, maybe I and most people simply are not able to see this in everyday devices.