Yesterday was a presentation of the products Google, which we, as promised, we have shown a new device called Google Nexus 6P. This new flagship of the company, details of which were merged into a network of about two weeks ago. It turned out these were true, and at the presentation we saw the same slides that walked on the internet all the time. The novelty developed by Google along with Huawei, factories and about which gadget. It is worth noting that this is the first smartphone line in a metal case – former manufacturers (LG and Motorola) did not like metal and smartphones were only in plastic cases. Now the product in metal, looks very interesting, though each has its own tastes and someone such a design may not like it, and expensive. Agree – always looks solid metal, plastic, and the life of his much higher. While that is what we are all about metal on metal yes. Let's talk about the hardware.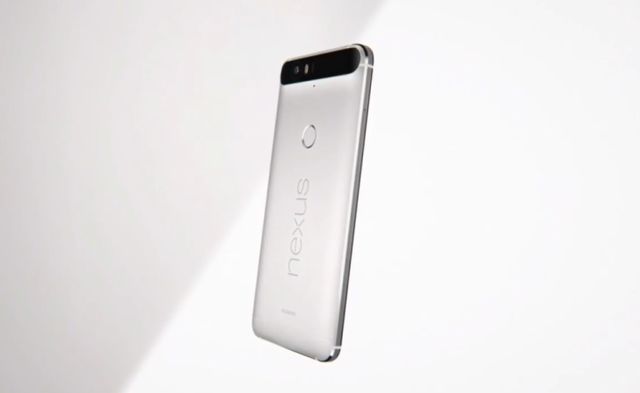 Toppings Nexus 6P
The basis of the performance of Nexus 6P is Qualcomm Snapdragon processor 810 v 2.1. It was built on 64-bit technology, runs on eight computing cores (quad-core Cortex A57 processor with a clock frequency of 2.0 GHz and four energy-efficient kernel Corte ™ A53) with a total frequency of 2.0 gigahertz. Graphics controller acts Adreno 430 is the newest generation in the market, so that the image quality no problem. It should also be noted that Huawei smartphones usually sets the processors own production, but this time had to put Snapdragon. Support processor performance is RAM of 3 GB. That's enough for games, movies and applications and to run all these tasks simultaneously without any hang-ups and brakes. Iron is a top, have gone further.

The case design Nexus 6P
Smartphone Nexus 6P will be supplied in four color options case – silver, black, white and gold. The manufacturer of these colors are called "aluminum", "Graphite", "Frost" and "Gold". Gold version of the smartphone will be sold exclusively in Japan and buy a product outside the country, you can not never, through official channels. This is the first such discrimination. The front panel of Nexus 6P is covered with a hot gadget glass Gorilla Glass fourth generation, there are two stereo speakers, a camera and a set of sensors. On the back side, too, all tastefully – blank panel from aluminum. a small inset of black gloss.
Rewards Nexus 6P
The device Nexus 6P has received little thumbnail display – 5.7 inches diagonal total, whereas the previous generation was 6 inches. Resolution in this case is 2560 by 1440 pixels, which is why the pixel density is incredible 501 ppi. Built-in memory shows the volumes of 32, 64 and 128 GB. Again, this is the first generation of Google Gadgets to 128 gigabytes. Memory card slot there, but there is support for LTE and cloud storage pile. Just a smartphone equipped with a fingerprint reader, NFC module and a new format USB Type-C.
https://www.youtube.com/watch?v=4cAHL4LMNlY
Results Nexus 6P
In the sale of Nexus 6P hit in October of this year, in several countries. Sell ​​gadget with 32 gigabytes of memory will be 499 US dollars, while the top of the range with 128 GB will cost 649 dollars. For comparison – iPhone new generation with 16 gigabytes, and some poor HD display will set you back $ 649, the maximum version of the Nexus. Should I take? Of course, this is the best smartphone on Android, which is to be found.