Intense competition in the smartphone market in China – the common good, I think. Of course, if you do not take into account the actual producers. Not long ago the battle between Chinese companies unfolded in the plane ", and who better to carefully copy Apple», is starting around the second half of 2015 conditions began to change. All major role for producers begins to play low-end segment and some medium, which formed the main volume of units sold and market share – an important component in the fight against companies. In the autumn the company introduced a low-cost smartphone Meizu M1 Metal for the domestic market. In general, it might be a typical low-end phone, if not for two things – a metal casing and a fingerprint scanner. Both components were previously characteristic of the flagships of a maximum of some devices of the middle segment, but also closer to the flagship. Meizu desire to further increase the share of the Chinese market and compete with Xiaomi – the main factor for such an active development of niche budget smartphones. A little later Xiaomi said Meizu, presenting new Redmi Note 3. It is characteristic that the previous model, Redmi Note 2, has been shown recently, in 2015, and now a new smartphone. In Redmi Note 3 metal body and a fingerprint scanner – as the main "chip". Both smartphones are already available in China and are 900-1 300 yuan (average).
In December 2015, Huawei has demonstrated its version of a low-cost smartphone with typical flagship components – metal and scanner. Honor 5X should be for the company thus the device is sold with huge parties and is truly massive. For this smartphone has everything you need – balanced performance and a nice price.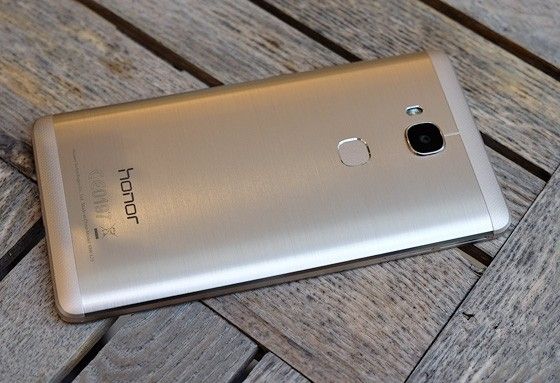 In this article I will briefly go over the highlights of Honor 5X, the smartphone is already in my hands, and I will prepare him a detailed review in the near future (hope that before the New Year).
Huawei Honor 5X will be available in three colors – silver (white front panel), dark gray (sulfuric front panel) and gold. In the photo to the paper you see his name. Say something special about the look I can not – the smartphone is made in the familiar and recognizable to Huawei's design. The camera lens protrudes slightly with respect to the entire surface of the body, such a solution is now common, I do not know whether this is good or bad.
The back of the machine is almost entirely made of metal, with the exception – the upper and lower segments, they are made of plastic. Front panel – glass.
On a typical size 5.5 " unit – a relatively wide, it is quite easy in its category, and not too thick. In his hand is a good idea, especially if you are accustomed to the use of large smartphones.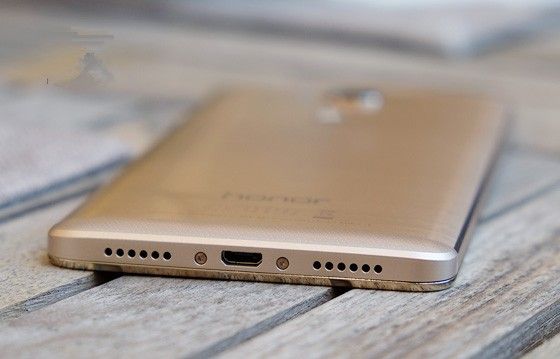 To display selected IPS-matrix. Diagonal – 5.5 ", resolution – 1920×1080 pixels. The viewing angles are maximum, there is a good supply of brightness. Yes, the screen is not the contrast, and it lacks the richness of colors, but overall it is very good, and the budget for the smartphone segment – even more so. If briefly compare the screens in Honor 5X and Xiaomi Redmi Note 3, the display in the Honor 5X I like a little more, Redmi Note 3 screen is very pale.
The fingerprint reader is located on the back of the smartphone, a camera module. This is the usual location of the element in the devices of Huawei. It works scanner on first impressions, very good. True, there is the disadvantage of just high-precision scanning. The Huawei considered (rightly so, but still in vain) that the accuracy of the new scanner is so good that it is not necessary to read one finger a few times. As a result, where other smartphones you can do up to five prints of the same finger under all possible angles and slopes in Honor 5X system will not allow the finger to scan more than once. I do not know whether there will be to release this feature, it will not interfere too much, but if without it could achieve full operation of the scanner, but now it is somewhere in the 7-8 correct positives 10 applying finger to the scanner.
Used Platform – Qualcomm Snapdragon 615, in this component, perhaps, Meizu M1 Metal and Xiaomi Redmi Note 3 based on Mediatek Helio X10 seem preferable. The Huawei chose a proven, but less quick solution. The smartphone 2 GB of RAM and 16 GB of built-in, also has a separate (not combined with slots for SIM-card) slot for memory cards microSD.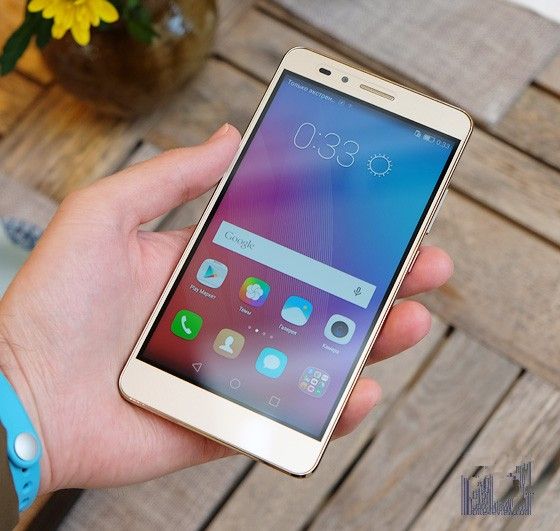 The main camera with a resolution of 13 megapixel, f / 2.0 autofocus and phase. Front – 5 megapixel, f / 2.4, no autofocus. More talk about the camera in the review until just suggest you look at the examples of images in different conditions.
Huawei Honor 5X runs on Android 5.1 with a proprietary shell EMUI 3.1. Some new smartphones already in use EMUI 4.0, so you can probably expect that for Honor 5X will be updated with the next version of the interface.
The capacity of the non-removable battery in a smartphone – 3000 mAh, in this regard Xiaomi Redmi Note 3 to the 4000 mAh looks more interesting than Honor 5X and Meizu M1 Metal, but we'll see how to be on the case.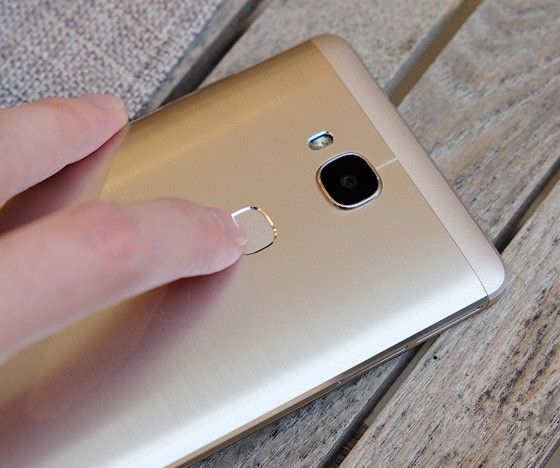 In China, sales Honor 5X already begun, the cost of a smartphone – 1 100 yuan. For comparison, Meizu M1 Metal is worth 1 100 (16 GB) and 1300 (32 GB) yuan, and Xiaomi Redmi Note 3 – 900 (2/16 GB) and 1100 (3/32 GB) yuan. If you compare smartphones, focusing only on personal impressions, the design, I would have preferred Meizu M1 Metal, after all he has a zest and similarity to the Apple iPhone does the trick. According to a common set of features and price I like Xiaomi Redmi Note 3. With regard Honor 5X, it turns strong middle peasant. But keep in mind there's something else. Even in China, not to mention other countries, including Russia, Huawei – a much more well-known brand than Meizu and Xiaomi. The last two are still the lot of the fans and almost unknown in wider circles. I try to communicate in Chinese with different people, if the opportunity is falling, and constantly asking them about popular brands. So, if you add up the answers of people, it turns out that Huawei here in China, is a large company, whose smartphones are taking, including because they expect to get a good level of quality without surprises. About Xiaomi and Meizu did not say that.