Huawei is a popular manufacturer not only in China, but also worldwide, with high reputation among users. If most Chinese manufacturers, such as Xiaomi, Meizu, Leeco, Vernee and others produce affordable devices, then Huawei is more focused on high-quality gadgets.
Huawei is one of the first manufacturers to launch the flagship smartphone with dual camera called Huawei P9. The company also launches many other devices, such as tablets.
Some days ago we received a new tablet called Huawei M3. It is the Chinese version of Huawei MediaPad M3, which has BTV-W09 serial number. What's the main difference between Huawei M3 BTV-W09 and Huawei MediaPad M3? As we understand, the Chinese version comes with 128 GB of built-in memory. Also, it has some Chinese applications from Huawei. In the rest, it looks identical. Although Chinese box labels, the tablet interface offers a variety of languages, including English.
So, let's start detailed review of Huawei M3 BTV-W09.
Thanks GearBest Online Store for providing Huawei M3 BTV-W09 for review.
[su_button url="https://www.gearbest.com/tablet-pcs/pp_630458.html?lkid=11202070″ target="blank" style="flat" background="#e50e08″ size="8″ center="yes"]Huawei M3 BTV-W09 – Check Price and Buy[/su_button]
Packaging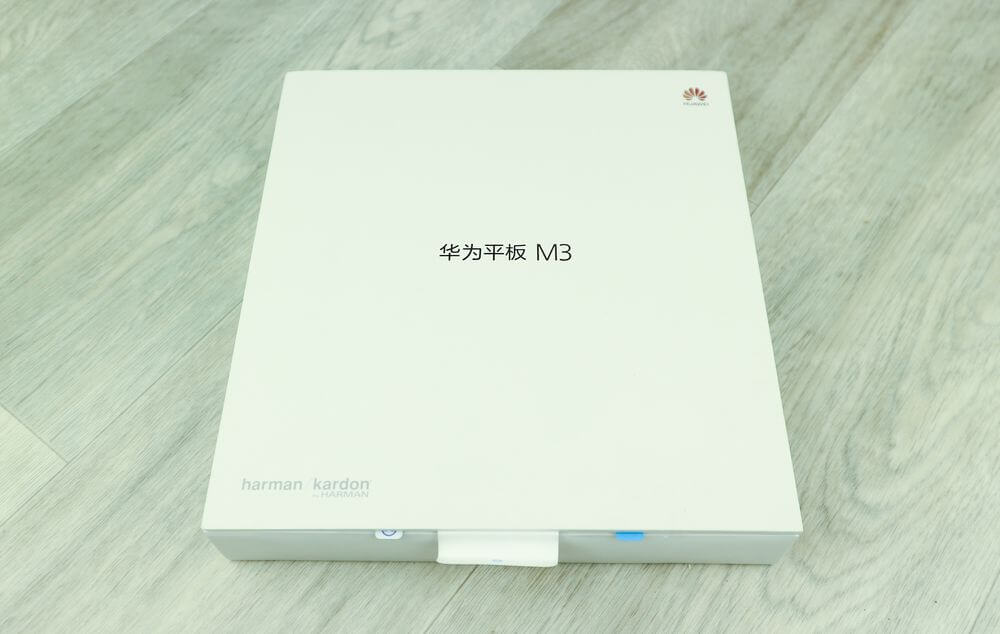 Huawei M3 BTV-W09 is shipped in a fairly large square box. On the front panel, we see Chinese characters and M3. You can also see the harman/kardon logo, which says that it is an audio tablet.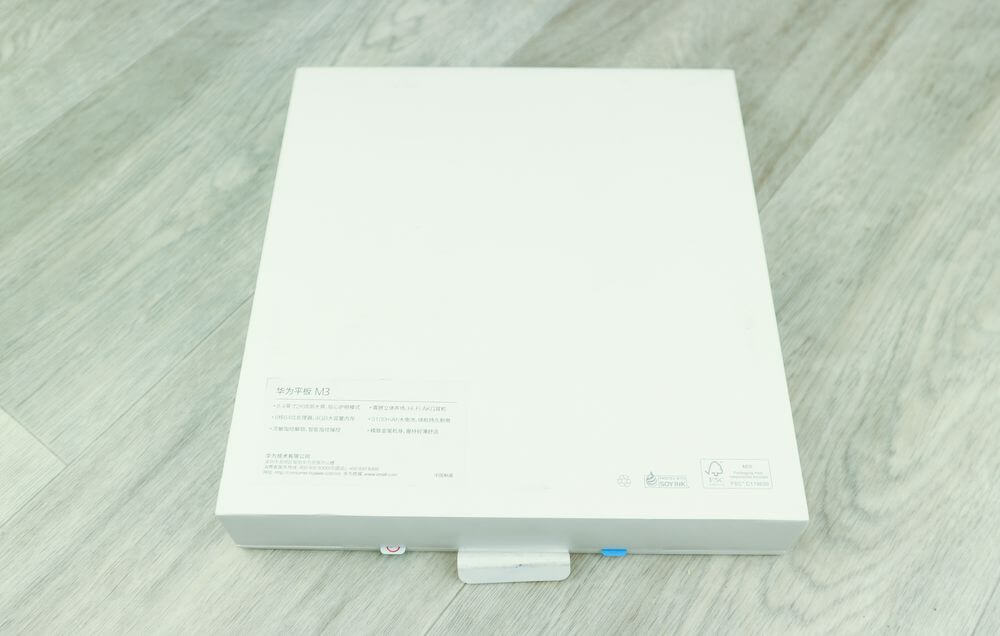 On the back of the box, we see a small sticker with features. They are also in Chinese, but you can read the specifications in the table above.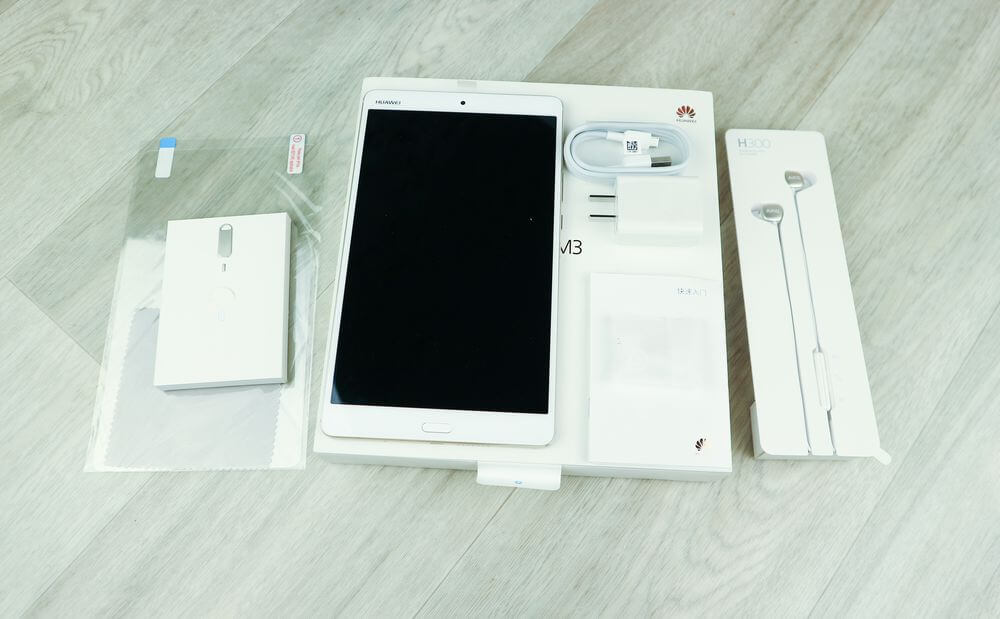 When you open the box, you will see the tablet, as well as AKG H300 earphones. As we already said, the Huawei M3 BTV-W09 is an audio tablet, so the manufacturer decided to add quality headphones in the kit.
There is a USB cable under the tablet and a small box with user manual.
Under the headphones, you will find a power adapter, and additional earbuds.
Also, pay attention to the box cover. Here you will find a protective film for tablet screen.
Huawei M3 BTV-W09 comes with premium features. It has a strong box, high-quality headphones, protective film, and in general, the equipment is thought out to small details.
Design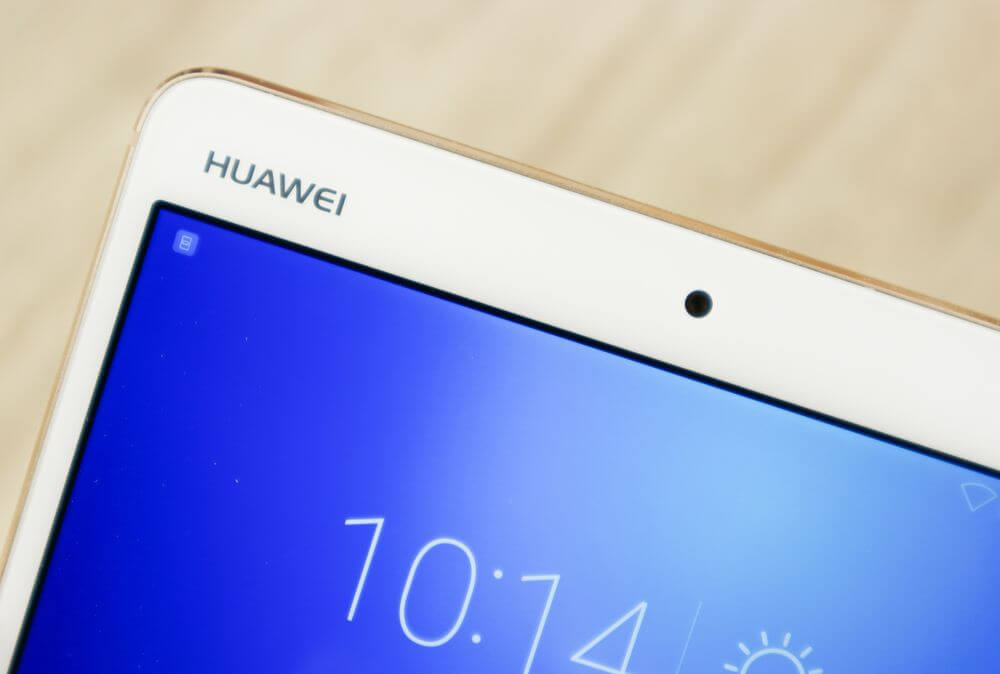 At first glance, Huawei M3 BTV-W09 has a fairly standard screen, but in fact it is a revolutionary device for the Chinese manufacturer. What is revolutionary? If you look at the size of the previous generation of Huawei MediaPad M2, it is identical to the size of Huawei M3 BTV-W09. Nevertheless, new tablet has an 8.4-inch display, while the last year version has only 8-inch. As you understand, the revolutionary nature is that Huawei removed a thick frame around the screen. It is really important in our time, when frameless devices are very popular.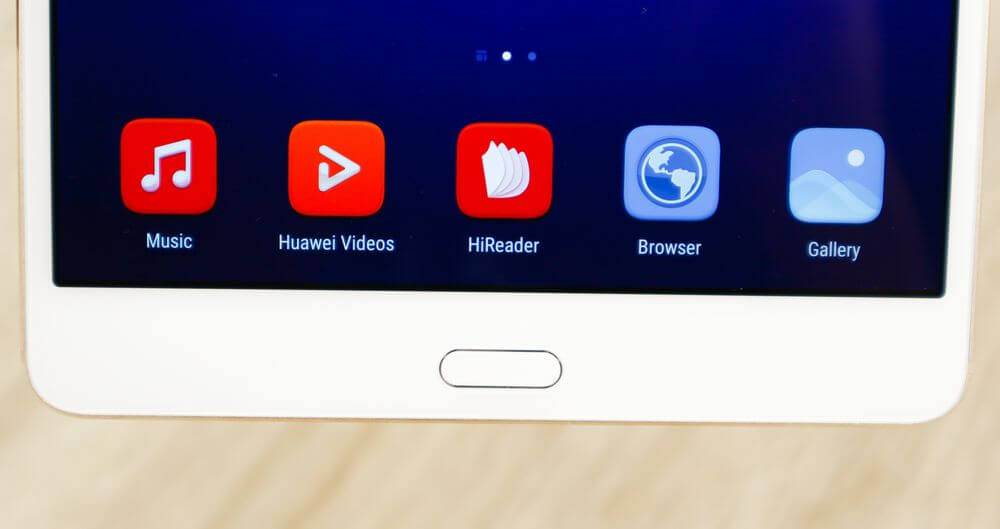 In addition, Huawei M3 BTV-W09 tablet has become slightly thinner than last year's model. We got a golden tablet that looks awesome. The front panel is made in white color, while the back has golden color. The rear panel is made of metal, and only the insert with camera is made of plastic.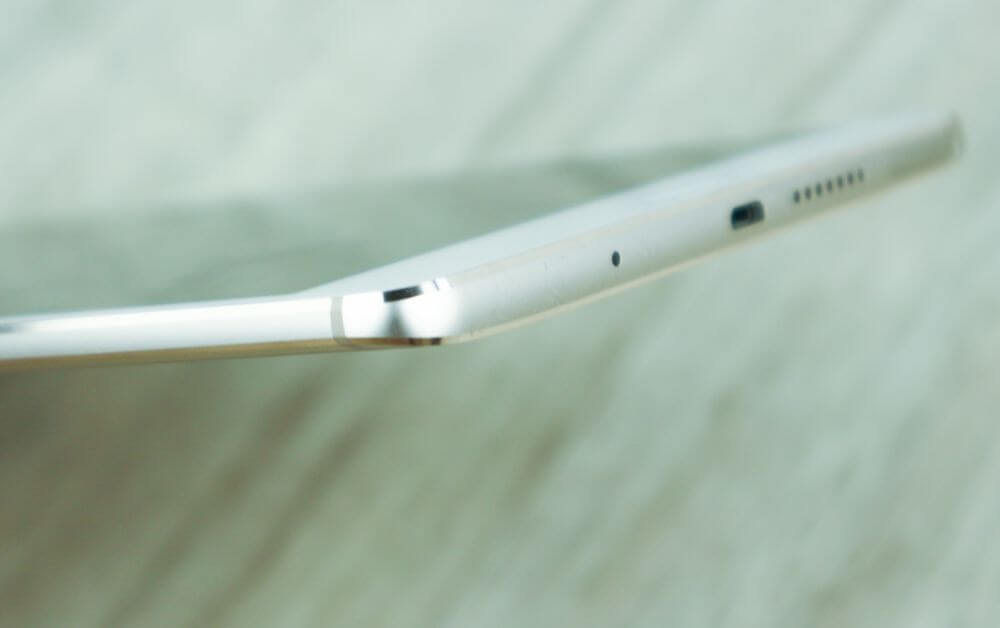 The volume and power control keys are located on the right side. The fingerprint reader is built in Home button. Also, the home button performs three basic control functions – Back, Home, All applications.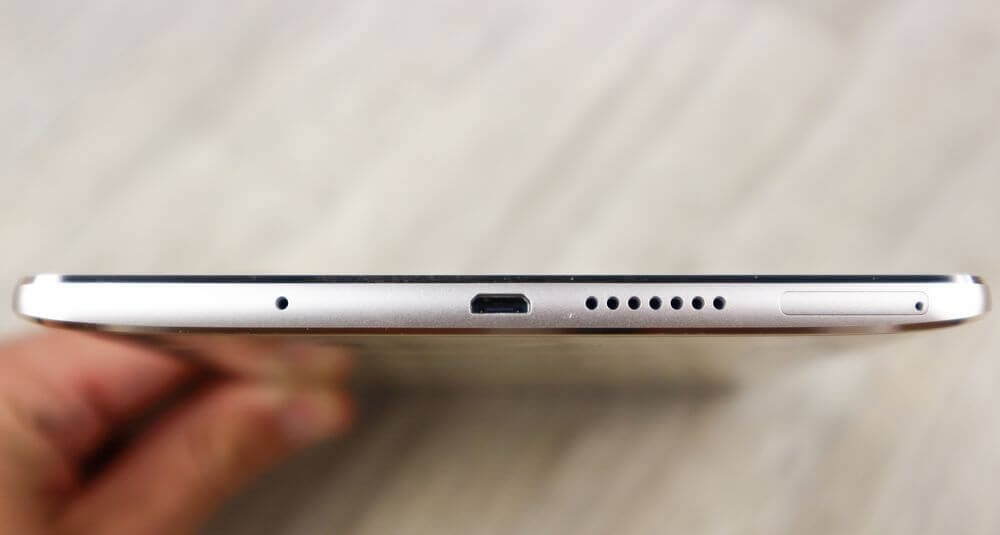 All in all, Huawei M3 BTV-W09 is a high quality tablet and looks very expensive. Moreover, 8.4-inch display is really handy to hold with one hand, and that's the main thing.
Screen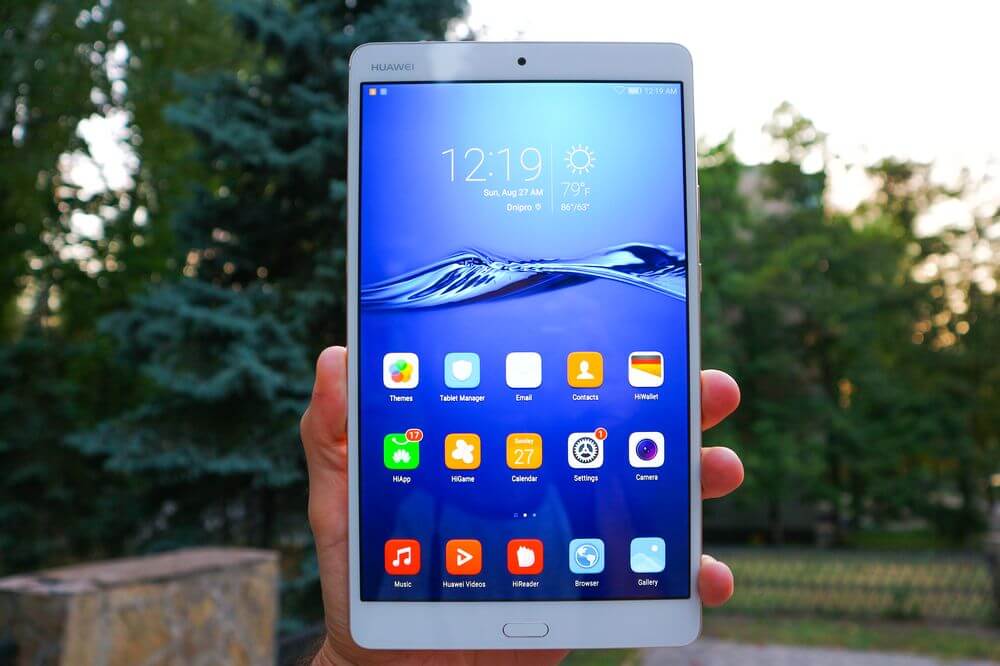 Huawei M3 BTV-W09 is a flagship tablet, so it looks great in every category, including a screen.  8.4-inch display has Quad HD resolution, 2560 x 1600 pixels.
Contrast is perhaps the best through devices with IPS matrix. Now the user can choose between supersaturated and academically correct colors. The gamma is a bit higher than normal, but given the contrast, it does not matter much. The crispness is simply awesome thanks to Quad HD resolution. The viewing angles and oleophobic coating are at a high level.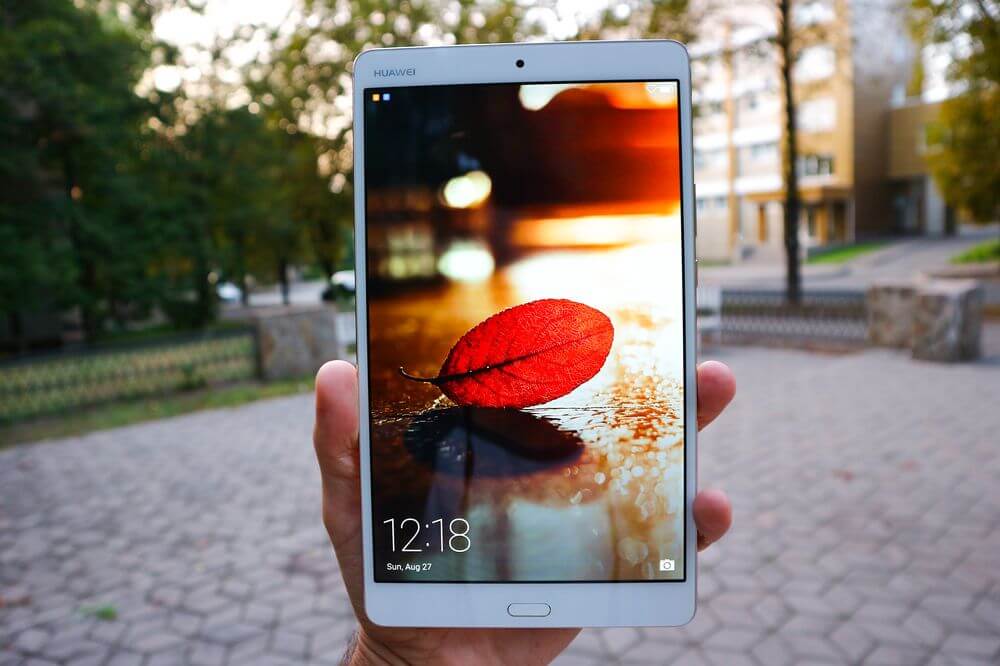 Does the tablet have any flaws? Unfortunately, there are several. First, the blue color in Red-Green-Blue Triangle is noticeably more intense than other colors. In addition, illumination at the corners is 15% brighter than in center. Of course, it is not so noticeable for regular user, but we could not keep silent about that.
The test of Huawei M3 BTV-W09 display showed the following results:
| | |
| --- | --- |
| Maximum brightness level (max / min) | 420/1 cd / m2 |
| Contrast | 1400: 1 |
| Color Coverage (sRGB) | 96% |
| DeltaE | 3.1 |
| Gamma | 2.3 |
| Color temperature | 7800K |
Performance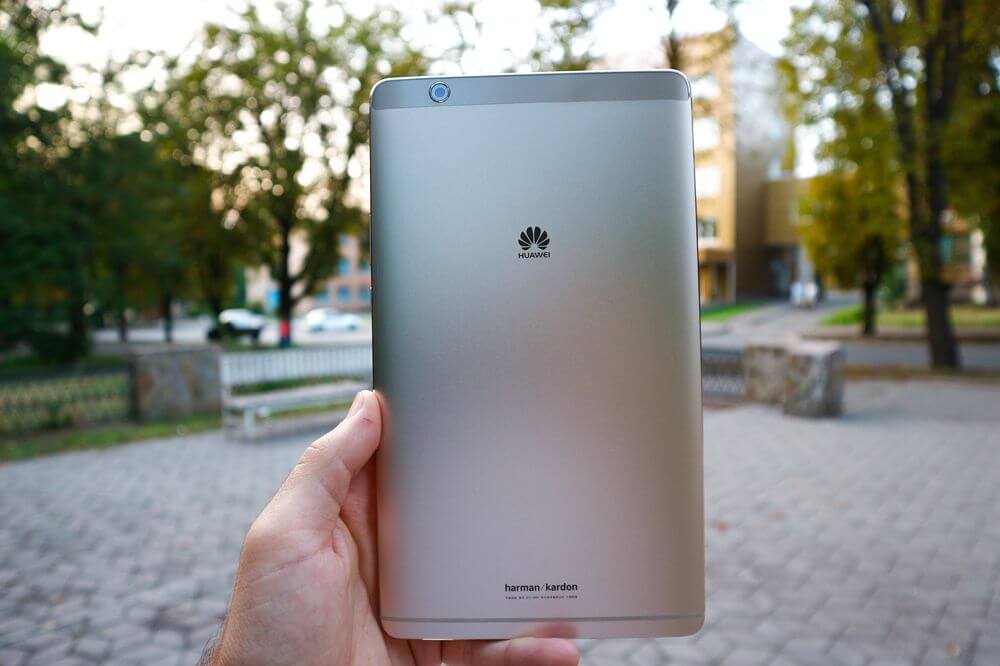 Huawei M3 BTV-W09 is not the newest tablet. In fact, it was released at the end of 2016. Nevertheless, it is still one of the most powerful tablets on the market.
Our hare works on Kirin 950 processor, which was released in early 2016. At that time, the processor was the most powerful chipset for smartphones. Today it doesn't take the first lines in performance ratings, but it still provides a very fast and smooth operation of the tablet.
Thanks to FinFET's 16 nm and high-speed cores, it's much less heated than Snapdragon 625 or Helio X20 / X25 processor. As you know, there are no tablets with Snapdragon 820 processor or even Snapdragon 835, so Huawei M3 BTV-W09 is considered one of the most powerful tablets.
Coupled with 4GB of RAM, the tablet does not have any performance issues. You can open several applications, browser, games and tablet will work smoothly.
Also we should note about 128 GB of built-in memory. It seems that it is highlight of the Chinese version Huawei M3 BTV-W09, because the international model Huawei MediaPad M3 comes with only 64 GB of storage. Of course, it is a huge advantage, because the memory for tablet plays an important role. You can also expand the internal storage with 128GB microSD memory card.
Software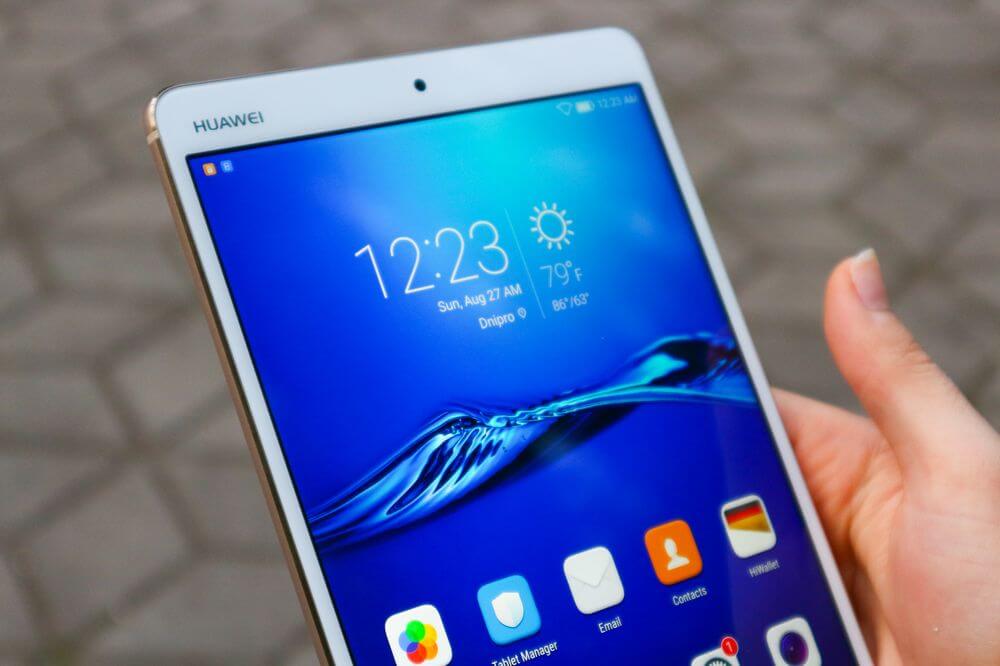 Interestingly, despite the Chinese version, we have not noticed a serious difference in software from the international version.
Huawei M3 BTV-W09 runs on Android 6.0 Marshmallow with EMUI 4.1.3 user interface. The tablet offers to choose different interface languages, including English.
Many people note that MIUI is similar to iOS. It really has some similarities, but it also has its own features. The camera interface, search within the system and Quick Notification panel look like on iPhone. Otherwise, it is a well-designed Android system.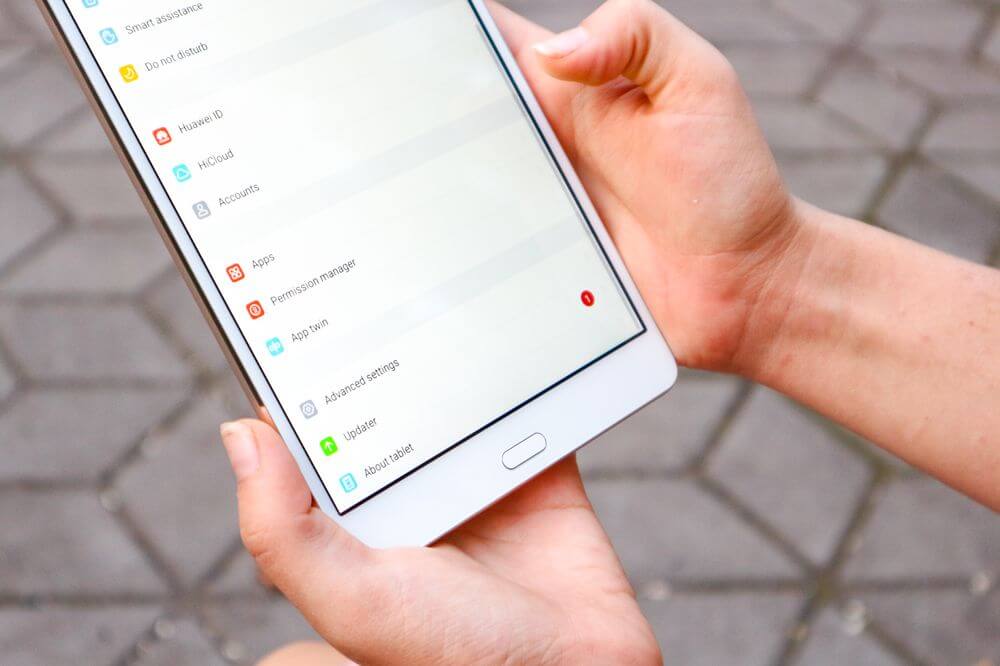 On the other hand, unlike iOS, the user interface of EMUI offers many settings. The user may provide or deny permission, for example, to limit access to the Internet for a particular application.
Among the preinstalled applications we found: Huawei applications such as HiWallet, HiCare, HiApp, HiGame, HiReader, Huawei Videos, and even Microsoft Office applications such as Word, Excel, Outlook and Powerpoint.
Unfortunately, we did not find Google Play Store, but you can easily install it. Simply open the HiApp application, type Google in the search box and download Google Play Store app.
Perhaps the only reason why Huawei M3 BTV-W09 is a Chinese version is the presence of Huawei applications such as HiWallet, HiReader and Chinese social networks. On the other hand, they can be deleted, so it is not a problem.
Camera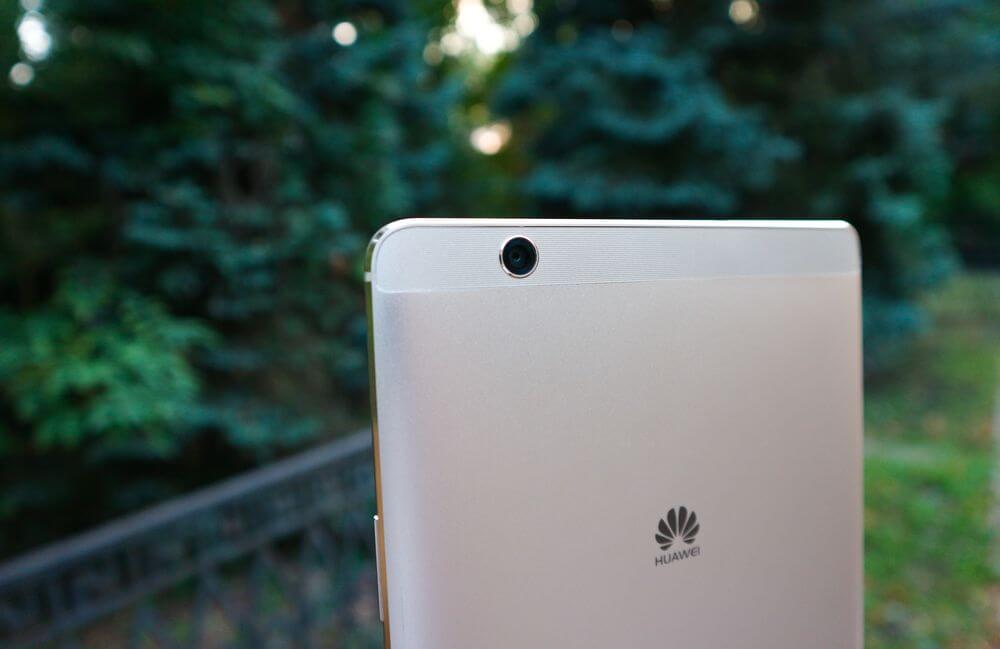 Huawei M3 BTV-W09 comes with 8-megapixel camera on front and rear panels. However, the front camera does not have an autofocus, and it is a bit simpler than the main camera.
Camera application interface resembles iOS. You can make a swipe to the left to see different modes such as Beauty, HDR, Night shot, Good Food, Time Lapse, Document Scan and many others.
If you make a swipe to the right, you will get access to settings such as permission, GPS Tag, Timer, Mute, Audio Control, Capture Smiles, Object Tracking, and others.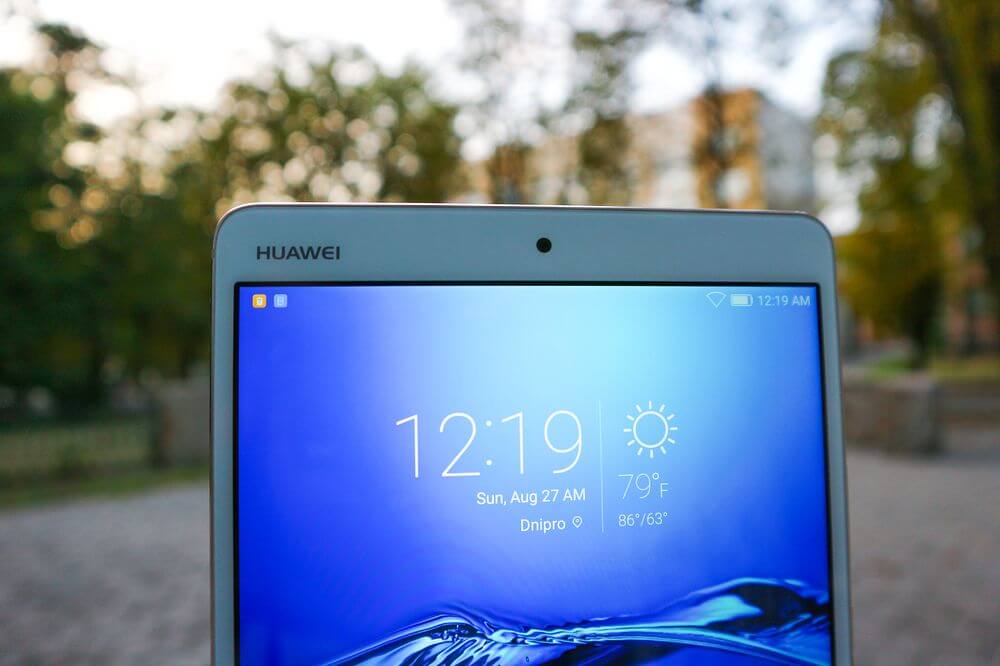 Of course, we never thought that tablet is suitable device for taking pictures, but we should pay tribute to Huawei M3 BTV-W09. It makes really good photos. Below you can see examples of photos and videos.
Sound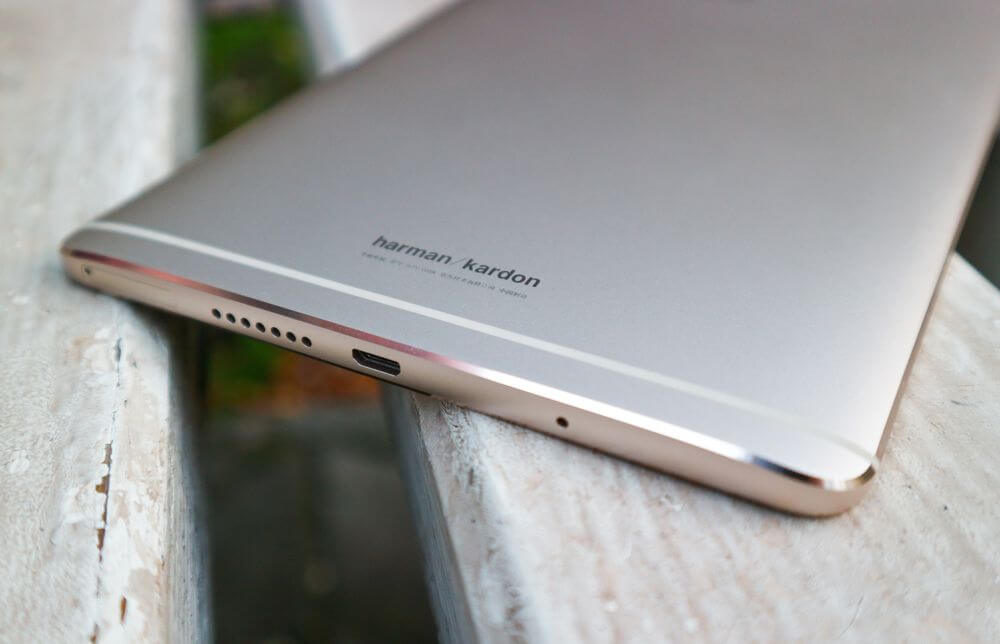 The manufacturer claims that Huawei M3 BTV-W09 is a music tablet, so we have to pay a special attention to the sound. Our hero is equipped with Asahi Kasei Microdevices AK4376 digital-to-analog converter. If this does not tell you anything, then the main thing that you need to know is – the headphones sounds awesome.
In addition, Huawei engineers have added SWS (Super Wide Sound) system, which extends the sound scene. However, we noticed that this system works only in standard audio player. If you do not want the tablet to decide on how your music sounds better, then it is advisable to turn off SWS completely.
As you noticed, Huawei M3 BTV-W09 tablet comes with AKG headphones. It looks small, but very reliably in the ears. We really liked the quality of sound through headphones. High clarity, bass and high frequencies are clearly outlined.
As for built-in speakers, Huawei M3 BTV-W09 has two speakers with a power of one watt. They are developed together with Harman / Kardon. The volume is very high. Another interesting fact is that the speakers play differently, depending on how you hold it in your hands.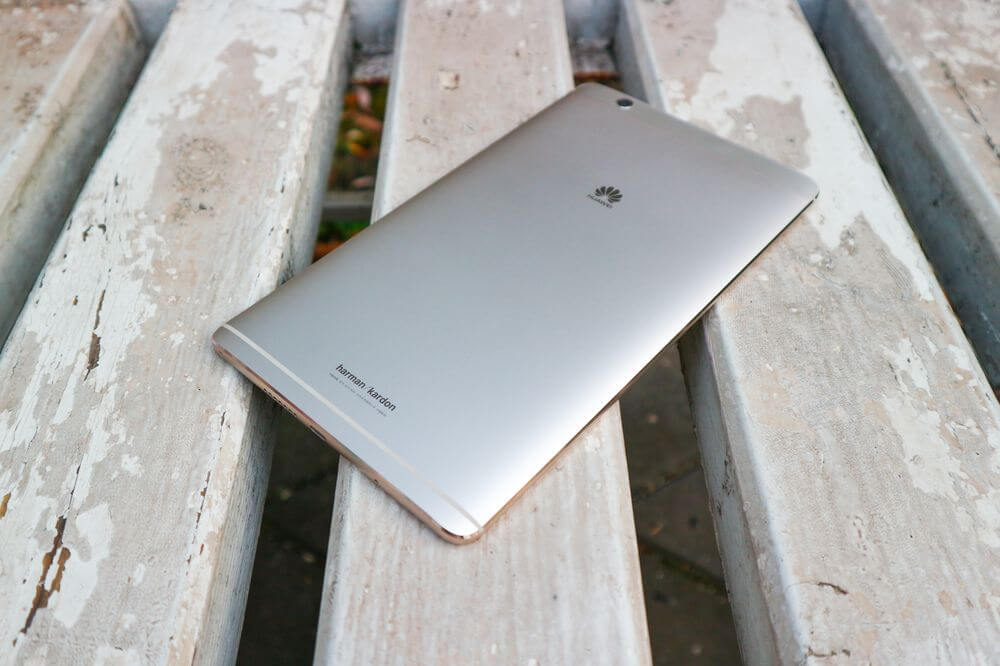 Battery
Huawei M3 BTV-W09 offers good battery life. You can safely count on several days of work on single charge.  If you use the tablet the whole day nonstop, then it should work until the end of day.
What is the secret of such autonomy? Powerful battery + Economical – High resolution screen = Battery life is slightly higher than average.
Our tests showed the following results:
| | |
| --- | --- |
| Usage mode (brightness 200 cd / m2) | Battery life, hours |
| Playing video from memory card | 11 hours and 10 minutes |
| Games | 5 hours and 40 minutes |
| Reading | 12 hours and 30 minutes |
You can also use EMUI charge saver function to extend the battery life.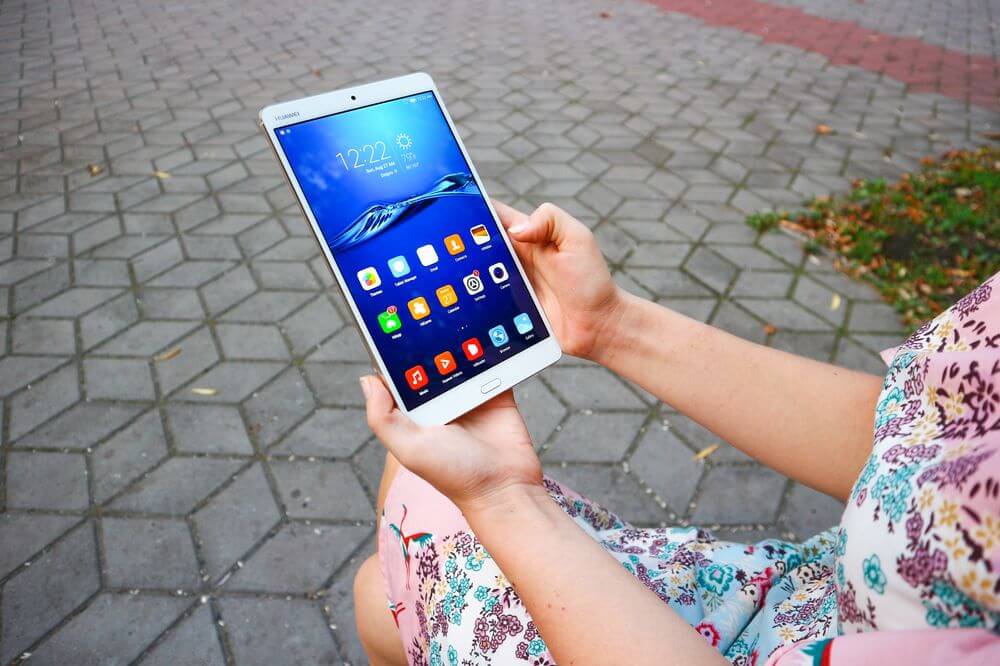 Conclusion
What can we say about Huawei M3 BTV-W09? In short, it is one of the best tablets on the market, combined with features and prices. It offers stylish design, great screen, high performance, stunning cameras, as for the tablet, as well as sound.
Among the controversial issues, we can mark the software, because some people like EMUI, while others do not like it. The battery is fairly average, but not bad at all. Taking into account the combination of high performance and high resolution of the screen, the battery life of Huawei M3 BTV-W09 is very good.
Also, do not forget that Huawei M3 BTV-W09 is Chinese version, but it is not a big problem. All languages ​​are available, and you can easily install Google Play Store and other necessary applications.
Now the most interesting part is the price. Currently, Huawei M3 BTV-W09 costs $399 on GearBest. Considering all features and functions, we believe that it is a good price.
[su_button url="https://www.gearbest.com/tablet-pcs/pp_630458.html?lkid=11202070″ target="blank" style="flat" background="#e50e08″ size="8″ center="yes"]Huawei M3 BTV-W09 – Check Price and Buy[/su_button]