It's no secret that the a lot of smartphones are manufactured (exactly manufactured, not designed) in China, because there production of mobile devices is cheaper than in other countries. Also, there are several dozen companies in Chine that deal with both OEM (manufacture) and ODM (design and manufacture) production of smartphones. Since the smartphone market still shows annual growth, it's no surprise that new brands appear.
So, meet new company on smartphone market called MAZE. It is the startup YOP Communication Technology, which has two own factories in Shenzhen and Guizhou. In fact, it is a serious organization with about 180 office employees and about 650 workers in factories. Moreover, MAZE closely cooperates with such giants as Samsung, Sharp, Sony, Qualcomm, JDI, BYD, OmniVision, MediaTek, etc.
[su_table]
| | |
| --- | --- |
| MAZE Alpha Android 4G Phablet  – BLACK | [su_button url="http://www.gearbest.com/cell-phones/pp_647665.html?wid=11&lkid=10906969″]Price: $219.99[/su_button] |
[/su_table]
That's why today we will tell you about its new smartphones – MAZE Alpha and MAZE Blade. The good news is that now these smartphones can be purchased with a good discount in the popular online store GearBest. Do not miss your chance, as the sale on the devices MAZE Alpha and MAZE Blade is only a few days.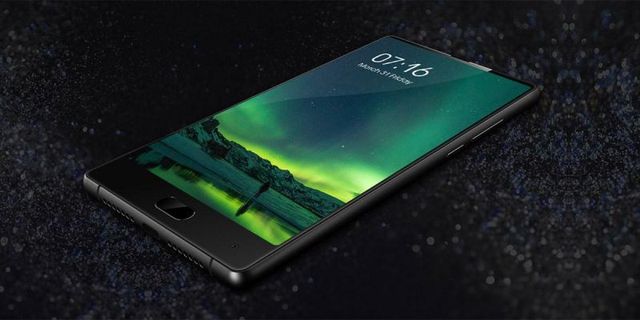 MAZE Alpha: design
MAZE Alpha is the flagship smartphone of the new manufacturer from China. The popularity of Xiaomi Mi Mix attracts the attention of other brands. MAZE Alpha is a budget version of the frameless smartphone from Xiaomi.
Like Xiaomi Mi Mix, new device MAZE Alpha has almost no frames on three sides. The thick bottom frame holds the front camera module and Home button. The camera is located on the right, which is not very convenient for most people.
As for the screen, here it is quite a standard aspect ratio of 16:9.  MAZE Alpha can not boast of ultra-high resolution, so Full HD is quite enough for a diagonal of 6 inches. Since the smartphone is the flagship of the company, it features 2.5D glass Gorilla Glass 4. In addition, MAZE Alpha is made of glass and metal, and there is no ceramic version. I was glad that the smartphone is equipped with Micro-USB.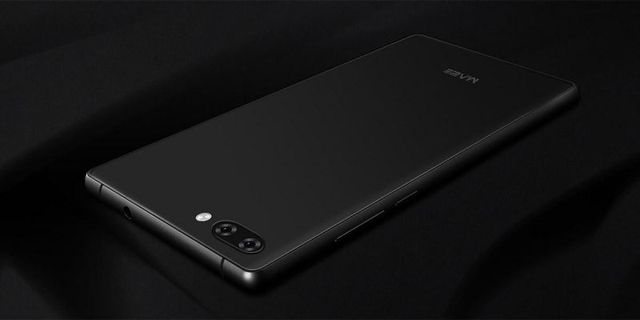 MAZE Alpha: Camera
MAZE Alpha differs from Xiaomi Mi Mix with camera, since it is dual camera. The main photomodule consists of two modules with a resolution of 13 MP for color and 5 MP for a black and white sensor. Samsung's camera module – S5K3L8 (the same is used in mid-ranger Redmi 4 Pro and many others), and the aperture of the lens is not very impressive – just f/2.2.
MAZE Alpha: Performance
As for the processor, the smartphone works on Mediatek Helio P25. It is new chipset that is based on a modern process technology of 16 nm and includes as many as eight energy efficient Cortex-A53 cores with a maximum clock speed of 2.5 GHz.
As for graphics accelerator, Mali-T880 MP2 is used with a frequency of up to 900 MHz.  Helio P25 processor supports the standard high-speed LPDDR4X memory, so MAZE Alpha has from 4 GB to 6 GB RAM.
To summarize, we can say that MAZE Alpha is not designed for hard gaming, but you can play on the smartphone without problems.
MAZE Alpha: Battery
Finally, the battery life is at a good level, since MAZE Alpha has a large 4000 mAh battery. At normal use you can expect for 1.5-2 days. Also there is a fast charge with parameters of a current 9В and 2А.
MAZE Alpha: Specifications list
Colors: black;
Case: metal, tempered glass Gorilla Glass 4;
Screen: 6-inch, IPS matrix, resolution 1920×1080 pixels, density 367 ppi, occupies 75% of the front surface, multitouch;
Processor: 8-core Mediatek Helio P25, four cores Cortex-A53 with frequency up to 2.5 GHz and four cores Cortex-A53 with frequency up to 1.4 GHz, technical process 16 nm, 64-bit;
Graphics: Mali-T880 MP2, frequency up to 900 MHz;
RAM: 4 or 6 GB of the standard LPDDR4X, dual-channel 1600 MHz;
Flash memory: 64 or 128 GB + micro SD memory card;
Camera: dual Samsung S5K3L8 by 13 Mp + additional 5 Mp (monochrome), pixel size 1,127 microns, aperture f / 2.2, 6-layer lens, digital stabilization, AF, video recording in FullHD at 60 fps;
Self-camera: 5 megapixel sensor, f / 2.0 aperture, wide angle 84 degrees;
Fingerprint scanner;
USB Type-C 2.0;
Support for 2 SIM cards and work in 4G LTE Cat.4 networks – 150 Mbps download, 50 Mbps return;
Wi-Fi 802.11, Bluetooth 4.1 LE, GPS, GLONASS, Beidou, NFC;
Battery: non-removable, 4000 mAh, fast charging 9V / 2A;
OS: Android 7.1 Nougat;
Dimensions: 82,5х159,8х8,1 mm;
Weight: 225 grams;
Antutu: 80 000 scores;
Price: buy MAZE Alpha on GearBest from June 15 to June 30 for $180 (regular price is $220).
[su_button url="http://www.gearbest.com/cell-phones/pp_647665.html?wid=11&lkid=10866526″ target="blank" style="flat" background="#e50e08″ size="8″ center="yes"]MAZE Alpha – Check price and Buy[/su_button]
MAZE Alpha Video Promo
MAZE Blade: design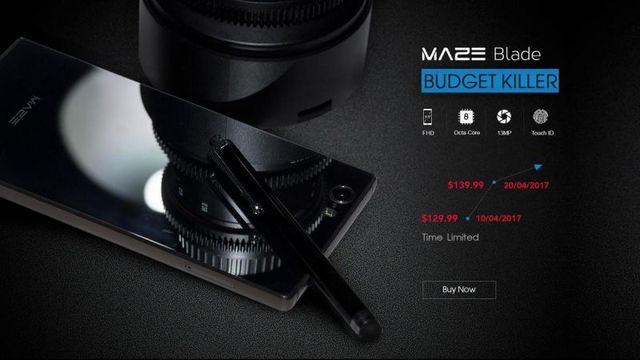 If MAZE Alpha is a flagship smartphone, then MAZE Blade is budget device with price tag about $115. What can you get for this money? Firstly, I would like to note that MAZE Blade has a combination of metal and glass, while it looks like very attractive. The fingerprint reader is located on the front panel under the Home button.
MAZE Blade: Performance
You should not expect stars from the sky, if we talk about processor and performance of budget smartppphone. However, MAZE Blade works stable and without any hangs. It has Mediatek MT6753 chipset with eight the Cortex-A53 cores with a clock speed of up to 1300 MHz. The graphics accelerator is Mali-T720 MP4. Also new smartphone comes with 3 GB of RAM LPDDR3.
MAZE Blade: Camera
Although the performance of MAZE Blade is a regular budget, its cameras are still strong enough for such a category of devices. As the main photomodule uses a sensor Sony IMX214 with 13 MP and aperture lens f/2.0. The front camera is represented by 8 megapixel sensor Sony IMX179. The angle of view of front camera is quite wide (84 degrees), and the aperture of f/2.0. Given the price tag of the smartphone, you can safely say that it is a good camera phone in its segment, because the competitors of MAZE Blade are often satisfied with the sensors from Omnivision or Samsung.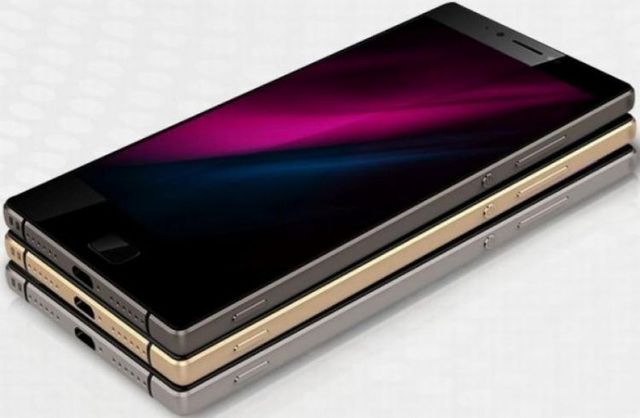 MAZE Blade: Features
The display is also a strong point of the smartphone. It is 5.5-inch screen with a resolution of 1080p, which gives a high pixel density of 401 ppi. The manufacturer did not fail with internal memory, since the minimum ROM size is 32 GB and it can reach 64 GB. Also you can use microSD card.
MAZE Blade is equipped with standard battery with capacity of 3000 mAh. This is a guaranteed one full working day, although you can try to charge the smartphone once a half, or even two days.
In general, the smartphone is really worth its money, especially when GearBest offers great discount on it.
MAZE Blade: Specifications list
Colors: black, gold, silver;
Case: metal, tempered glass;
Screen: 5.5-inch, matrix IPS, resolution 1920×1080 pixels, density 401 ppi, occupies 69% of the front surface, multitouch;
Processor: 8-core Mediatek MT6753, eight cores Cortex-A53 with clock speed up to 1.3 GHz, process technology 28 nm, 64-bit;
Graphics: Mali-T720 MP4, frequency up to 450 MHz;
RAM: 3 GB standard LPDDR3, single-channel 666 MHz;
Flash memory: 32 or 64 GB + micro SD memory card;
Camera: sensor from Sony IMX214 at 13 megapixels, pixel size 1,127 microns, aperture f / 2.0, digital stabilization, AF, video recording in FullHD at 30 fps;
Self-camera: 8 megapixel sensor Sony IMX179, aperture f / 2.0, wide angle 84 degrees;
Fingerprint scanner;
Micro USB 2.0;
Support for 2 SIM cards and work in 4G LTE Cat.4 networks – 150 Mbps download, 50 Mbps return;
Wi-Fi 802.11, Bluetooth 4.0 LE, GPS, GLONASS, Beidou, NFC;
Battery: non-removable, 3000 mAh, charging 5V / 1.5A;
OS: Android 6.0.1 Marshmallow;
Dimensions: 77х158,5х8 mm;
Weight: 190 grams;
Antutu: 40 000 scores;
Price: buy MAZE Blade on GearBest for $119.99
[su_button url="http://www.gearbest.com/cell-phones/pp_621633.html?wid=11&lkid=10866536″ target="blank" style="flat" background="#e50e08″ size="8″ center="yes"]MAZE Blade – Check price and Buy[/su_button]
MAZE Alpha Android 4G Phablet  –  BLACK