If you do not read foreign sites about technology, you probably missed the announcement and subsequent release of the smartphone Nextbit Robin, meanwhile, foreign sites already beginning to praise the device, and then criticize. Briefly I tell you what it is all about.
The characteristics Nextbit Robin comparable to the average price segment devices. Or with the flagships of two years ago, if easier. It may seem that nothing original, except for the design, there is no, but it would be wrong. Moreover, the software company is not promoting the appearance of the device, and its "Clear."
In short, when you buy Nextbit Robin you get, as usual, the box with your smartphone, cable and a set of instructions, as well as an additional 100 GB of space in a special cloud service that syncs with Nextbit OS, proprietary shell based on Android 5.1. The idea is that when you put the smartphone charging, the system activates the Wi-Fi and starts to archive all the selected data (except video), unloading them on the server, and freeing up space on the internal memory of the smartphone. The difference between Google Drive, Dropbox and other services is, in fact, in the convenience and automation of the activities and tasks that are listed in the services needed to carry out a constant hand or somehow adjusted.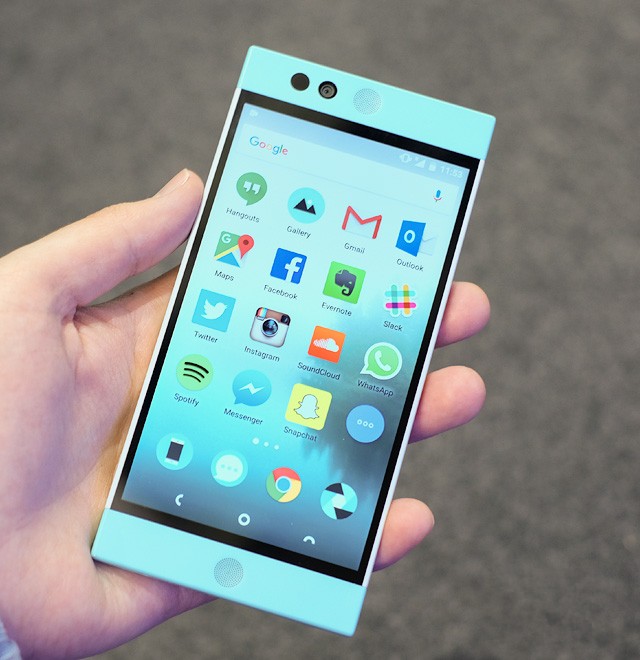 From the point of view of the different components of the screen, camera and so on, Nextbit Robin is nothing interesting, it is a typical middle peasant. You may ask, why do I tell you this boring device. Due to the design.
The fact that there was a stereotype that all the good ideas in the design of smart phones is already busy and come up with anything new and good already, in principle, can not be in the past few years. There have been attempts Finnish Jolla, still has some original ideas, but when it came to implementation, and you took up the device, it turns out that this is something terrible and not quite as previously imagined from the pictures, attractive. And after such experiments are increasingly felt that yes, indeed, is nothing new and the original is no longer done because all and copy Apple's, and Samsung copies itself.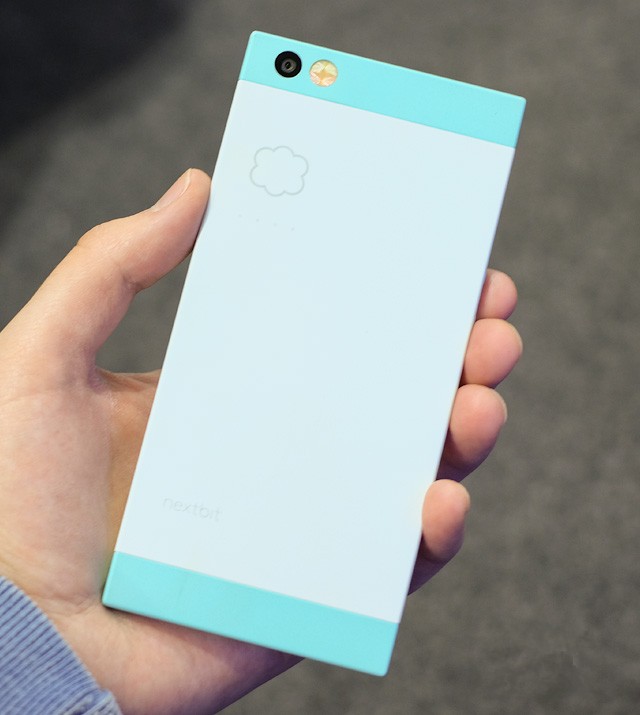 But I picked up an unknown Nextbit Robin and within ten minutes a couple of thought, "Wow, how cool he is."
This smartphone is nothing original, and its design is probably as well. We have already seen the chopped faces strict form and even unusual colors. But here, the designers were able to correctly fold the puzzle of all these elements that, when you picked up the device, you did it seemed unusual, but at the same time comfortable, enjoyable, and so on. Nice beat speaker grilles, pleasant matte color, very cool to the touch plastic, the attention to detail (camera module and sensors are inscribed in a circle of radius on each side) – that's what I say.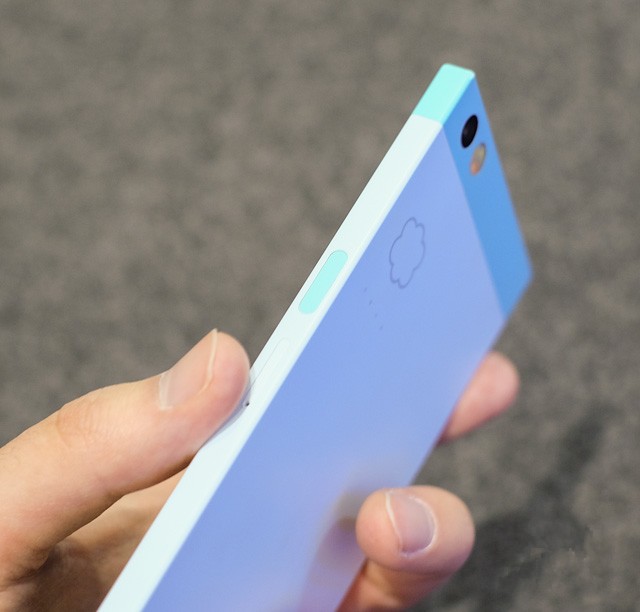 Even though hardly anyone will want to book a smartphone with good, but not more features for $ 400, now you know what else is possible that unknown company takes and just released a smartphone with a cool and quite like the others design, so that the device you want to take and send numerous Chinese manufacturers, adding a note: "Dear Chinese people, please, please, do something like that!"
Source: cnet