For some completely unknown to us reasons Samsung Galaxy S7 Active smartphone has become even more popular among Internet users than the original flagship. We have noticed this popularity even in the last time the Korean manufacturer has released a secure version of the smartphone, and he just blew the market. No, of course, the huge sales of the smartphone was not observed, and the Samsung Galaxy S7 Active also plans to conquer the tops do not, but it has its good reasons. To begin with, the device is created for active travel and the people who use a smartphone in extreme situations. That is, this is not a gadget with which you go to a club, not the device that is comfortable to wear jeans to work. But if you do decide to go to the mountains or relax in the boat at some lake, this product will allow you a lot more freedom than the original flagship. Today we look at what makes it so interesting.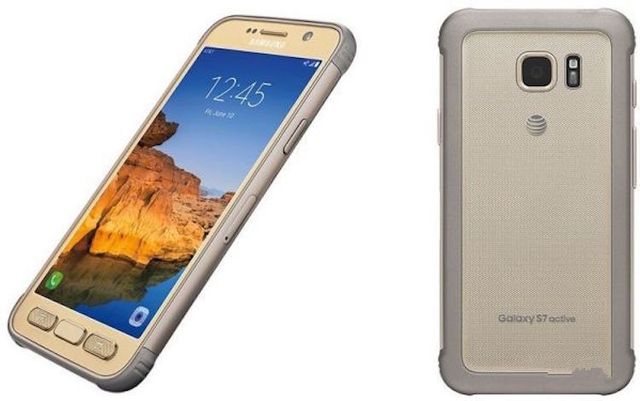 Design Samsung Galaxy S7 Active
The body Samsung Galaxy S7 Active and its specifications are built in a way that would survive the extreme conditions of use and in accordance with the received certificates IP68 and MIL-STD 810G product is not afraid of falling from a height of 1.2 meters, it is not afraid of changes in temperature, vibration, shock and submersion under water to a depth of 30 meters and a half minutes. That is, you can throw a smartphone and to a greater depth, but that does not mean that the product will then be guaranteed to work. In terms of design Samsung Galaxy S7 Active nothing really has not changed in comparison with the previous version. Here you are the same three hardware keys on the front panel below the display, a speaker with a webcam and a set of sensors. On the rear panel is placed camera with flash and the name of the smartphone. The side edges are slightly recessed view in the center, here set the volume control keys and lock screen. It looks very stylish smartphone, nothing is superfluous and cumbersome.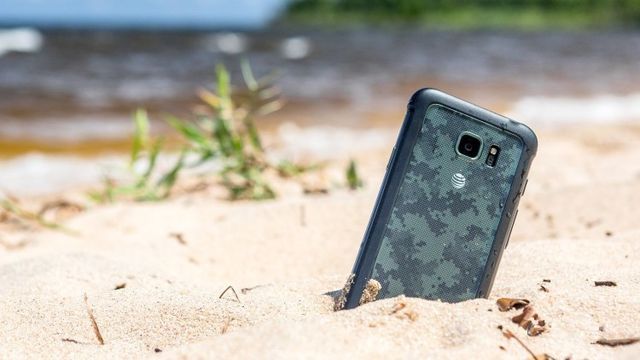 Specifications Samsung Galaxy S7 Active
Despite the fact that this is a secure smartphone, Samsung Galaxy S7 Active is also a flagship, so to establish here some slight hardware manufacturers simply could not. This product works on Qualcomm Snapdragon 820 processor with four processing cores and a clock speed of 2.2 GHz, has a X12 LTE modem for cellular communications with support for data transfer up to 600 Mbit / s. Support mobile phone performance is RAM to 4GB and store personal content, you can drive to the built-in 32 gigabyte. It is worthy of filling for this type of gadget, right?
Features Samsung Galaxy S7 Active
We liked the display Samsung Galaxy S7 Active – it has a diagonal of 5.1 inches and a resolution of up to 2560 by 1440 pixels. This head is enough for that to enjoy high-quality picture somewhere on the top of snow-capped mountains. There can be good photos to remove the main 12-megapixel camera. We should also praise the availability of Android 6.0 operating system with a proprietary coating. It we really like lately, in particular a stable and clear interface work.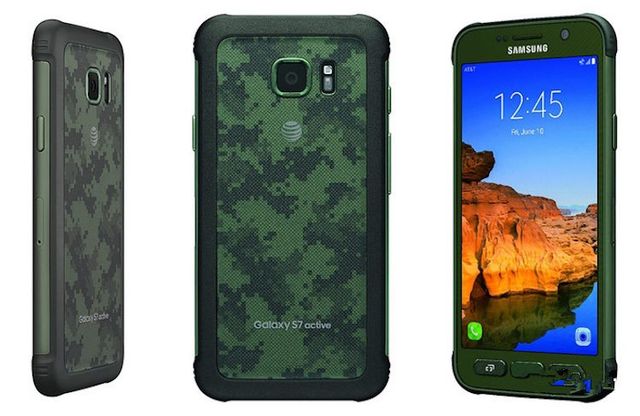 Result
The main drawback Samsung Galaxy S7 Active is its high price – $ 800. Of course, we understand that this is not just a smartphone and smartphone secure housing, he is not afraid of water, and just like that, but a lot of people in this situation will prefer iPhone to some in a waterproof housing. On the other hand, if you are constantly traveling and enjoying it, then throw out the extra hundred dollars for the protection for a smartphone that is not such a high fee.