I started to test the Lenovo smartphones last year. Honestly, if they did not particularly impressed: feeble processors, secondary screens, large size, ugly shell. In general, no good then devices of this brand could not boast. The situation began to change gradually after the announcement of Lenovo K900: the thinnest smartphone in the aluminum case at a very affordable price. Spoil the situation only podtomarzhivaniya while navigating through desktops and no memory card slot.Gradually, the company began to emerge, and other interesting patterns: full-length Lenovo P780, thin and light Lenovo Vibe X, and, of course, the chic Vibe Z, which will be discussed in today's review.
Options
Smartphone

Charger

Cable for connection to a PC (also part of the charger)

Wired Headset
Smartphone box is made of plastic coated with soft-touch, because she quickly covered with dust particles. In the rest looks pretty impressive. Of the interesting features will highlight good-ear headphones, which Lenovo bundle their new smartphones.
Exterior materials, controls, assembly
In the apparatus calm appearance. There is no any design refinements or lurid details.
Most of the front side is the display with a diagonal of 5.5 inches. Above it are the earpiece, light sensors and proximity, the front camera and the light.
Below the screen are three touch-sensitive buttons hidden: "Back", "Home" and "Menu". Long press "Home" opens Google Now, while holding down the "Menu" is the last open applications.
The back cover is made of matte smooth plastic, except for the bottom glossy inserts (why it is needed, it is not clear). On the inset itself you can see the external speaker. He stunningly high volume. In my mind this is one of the most high-profile smartphones. His call, you will hear, even in another room with the door closed or in a very noisy place.
Despite the fact that almost matte plastic is not spoiled, it was not very durable. On my sample in a month of using attrition appeared next to the speaker.
At the top there are the power button and 3.5 mm jack for headphones.
On the right is the volume rocker, and on the left – a tray for SIM-card. At the bottom end, you can see the connector microUSB.
The device is well built, all the parts fit tightly together, gaps and no backlash. The only complaint – to the longevity of matte plastic.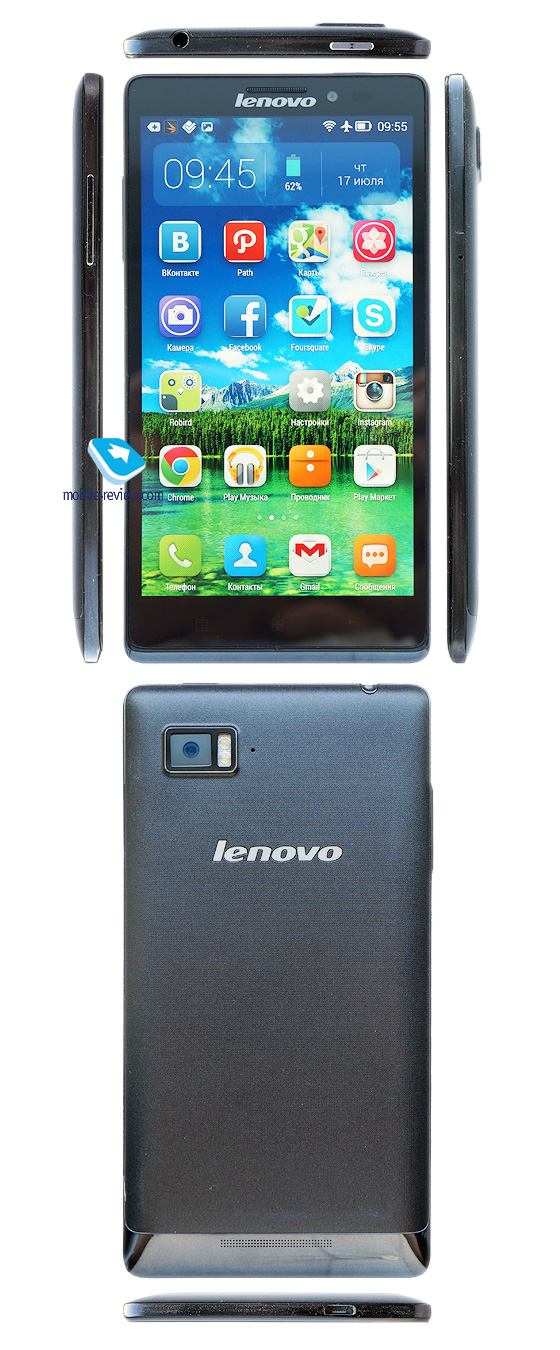 Dimensions
The height and width of the smartphone due to the large screen size, so there is nothing Lenovo could not do. But they did a good job on the thickness and weight. Smartphone is very thin and light for its size, and this is his absolute plus.
| | | | | |
| --- | --- | --- | --- | --- |
| Smartphone | Height (mm) | Width (mm) | Thickness (mm) | Weight (g) |
| Lenovo Vibe Z | 149 | 77 | 7.9 | 145 |
| Samsung Galaxy Note 3 | 151.2 | 79.2 | 8.3 | 168 |
| Lenovo K900 | 157 | 78 | 6.9 | 162 |
| Asus Fonepad 6 | 164.5 | 88.8 | 10.3 | 210 |
| Acer Liquid S2 | 166 | 86 | 9 | 231 |
| HTC One Max | 164.5 | 82.5 | 10.29 | 217 |
| Sony Xperia Z Ultra | 179 | 92 | 6.5 | 214 |
Hold your smartphone or one-handed operation is not very convenient, it is not surprising that with such a diagonal.
Screen
Display size – 5.5 inches, the type of matrix – IPS, screen resolution – 1980h1080 points (the PPI – 401), there is no air gap is maintained "multitouch" up to ten simultaneous touches, there is a great oleophobic coating.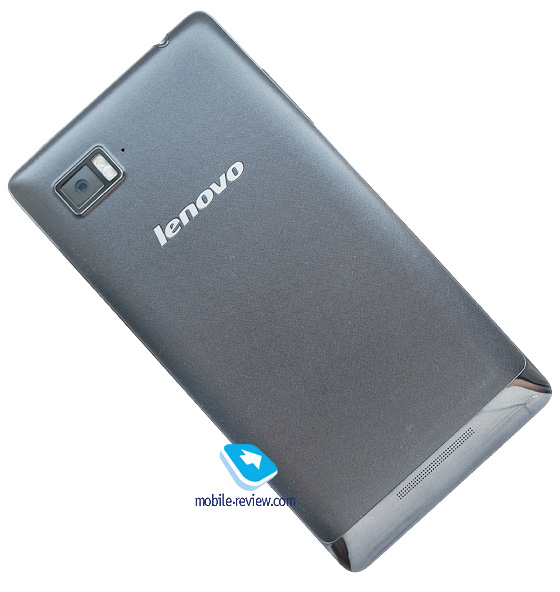 In my opinion, today in Vibe Z has one of the best displays. He has a high level of maximum brightness, wide viewing angles, perfect clarity and brightness of the picture. The screen itself is fine, the picture is fading, but still readable.
In the darkness, the minimum brightness for comfortable reading.
A FullHD-permit such diagonal looks much better than a simple HD. Overall, Vibe Z beautiful screen that can successfully compete with displays Samsung Galaxy Note 3 or HTC One Max.
Operating system
The smartphone runs on Android 4.3 operating system together with the original envelope from Lenovo. In comparison with K900 updated shell is much better. More accurate and complete. I've already talked about its features in the review Vibe X, anyone can read the part.
The device runs on Qualcomm chipset 800 with quad-core processor, clocked at 2.15 GHz, video card – Adreno 330, the amount of RAM – 2 GB of internal storage capacity – 16GB (available to the user for almost 12 GB) memory card slot is not.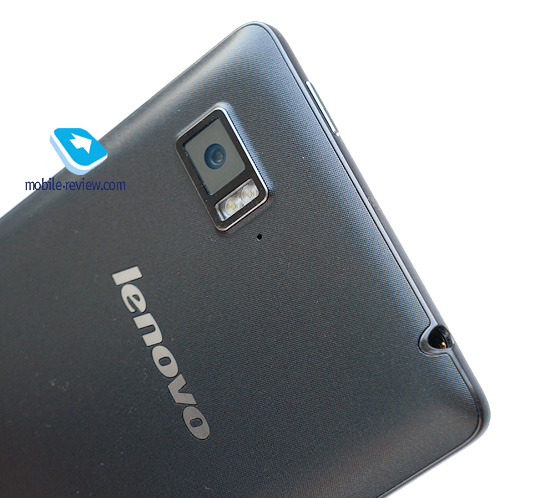 To begin, let's talk about the good. The smartphone is very fast, desktops fly, trolling absent. All this is true for all built-in and third-party programs. With a perfect operation Vibe Z makes me very sad that in a wonderful Vibe X does not use the same chipset. With games as there are no problems, Qualcomm 800 remains one of the most powerful chipset, can easily cope with even the most top-end toys.
There are only two features that I did not like: built-in launcher sometimes "freezes" the third-party widgets and they cease to be updated (for example, widgets weather or hours), and the amount of free RAM is always less than 250 MB (and this despite the 2GB " RAM "!)
Autonomy
The device has a removable lithium-polymer battery with a capacity of 3000 mAh.
In the HD-video devices charge enough for 8 hours (maximum brightness mode "on the plane" is included).
In music mode (screen is off, the mode of "flight" is included) smartphone has run for 90 hours.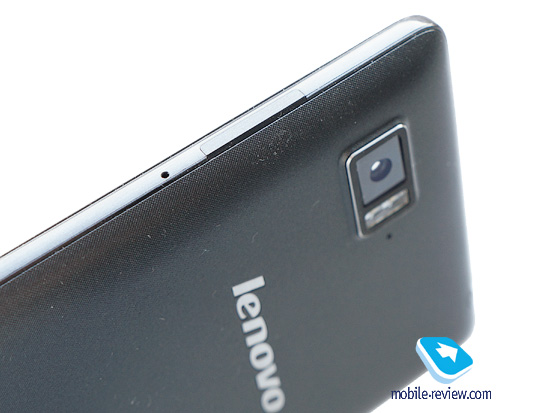 Test results even look good, but they are not the best. But what really impressed me, so it's autonomous vehicle for everyday use. You can easily rely on the two days of use, even in the most demanding conditions. On the day I was watching from the machine HD-video, read books and articles on the site, check email and twitter about three hours in total.In this mode, the smartphone was discharged only half. Stunning performance, which can not boast of even Samsung Galaxy Note 3.
Luggage
The smartphone is set 13 megapixel main camera with LED flash and front camera of 5 MP.
Below you can see the pictures taken by the main camera. In my opinion, the machine copes with macro, but the scenery succeed him is not very good.
Wireless interfaces
Mobile networks – smartphone works in networks 2G (GSM / GPRS / EDGE, 850/900/1800/1900 MHz), 3G (900/2100 MHz) and LTE (2600 MHz). During a call, you can record the call from the line, the device is a function.
Wi-Fi (b / g / n) – in the settings you can turn on "hand" mobile Internet via Wi-Fi, as well as take advantage of transferring files via Wi-Fi Direct. Of the nice features – support for dual-band Wi-Fi.
Bluetooth 4.0 – supports all popular profiles including A2DP.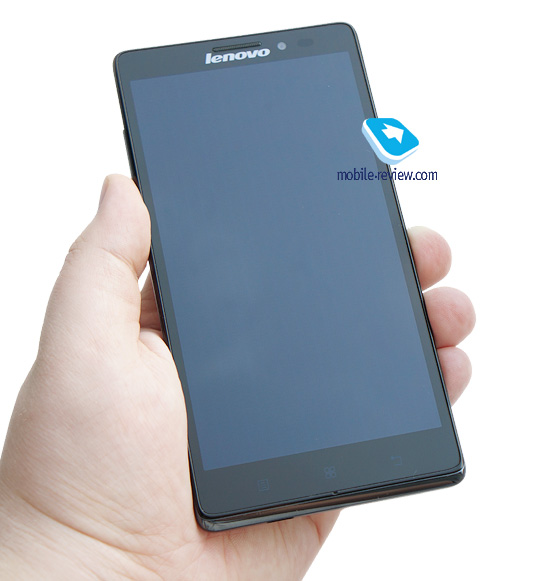 GPS – cold start took only 6 seconds, this excellent performance, however, it is not surprising, since it uses a chipset Qualcomm.
Conclusion
For a month of use I have not had claims to the voice. You and your partner can hear each other perfectly. However, there was a small problem with the proximity sensor when you hold the device to your ear, the screen does not turn off, had to do it twice.
The recommended retail price of the device is 19 000 rubles.
For the money you get a great "fablet" with a very long battery life, good quality display, fast shell and support 4G. The only significant drawback – the lack of memory card slot. Surprisingly, both Lenovo could remove such an important element of the machine!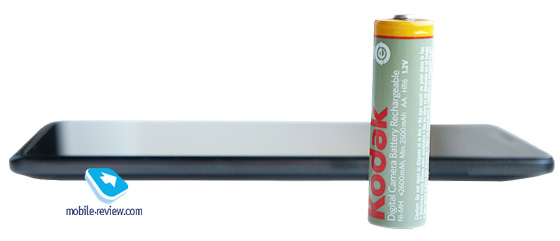 There is another point, which I usually try not to mention. The shops selling "gray" item, this model (but without 4G and letter «L» in index) is sold for 11-12 thousand rubles. And for that amount Vibe Z has no competitors. However, even for 19 000 rubles, it is a very good device, however, in the competitors he has a more universal Samsung Galaxy Note 3.
Pros:
Great quality display

Long battery life

Very loud external speaker

Good performance

Amazingly low price in the "gray" retail
Cons:
The lack of memory card slot

Abrade the plastic back cover
Specifications

Processor

Quad-Core 800 Qualcomm® Snapdragon 2.2 GHz

Operating system

Android ™ 4.3 Jelly Bean

Dimensions (WxDxH)

77 x 7,9 x 149 mm

Weight

147 g

Battery

Type: 3000 mA • h (Li-Polymer), built-in

Built-in Camera

On the rear panel: Camera 13 megapixel camera with autofocus and LED flash




On the front panel: 5 megapixel camera with fixed focal length

Sound

1 speaker, 3.5mm jack

Ports

Micro USB port

Memory

System Memory: 2 GB RAM




Built-in hard drive: 16 GB

Means of communication and radio

UMTS: 850/900/1900/2100 MHz




GSM: 850/900/1800/1900 MHz




WLAN: Wi-Fi 802.11 a / b / g / n, point Wi-Fi connection




Bluetooth: Bluetooth® 4.0 HS




FM-radio




A-GPS support

Display

Size: 14 cm




Type: Capacitive touch screen, crisp 20/20 (standard Full HD, 400 dots per inch, the matrix IPS)




Resolution: 1920×1080




Material: high-strength glass Corning® Gorilla® Glass 3

Colours

Silver




Titanium

SIM

One slot Micro SIM

Sensors

Gravity Sensor




Proximity Sensor




The light sensor




Sensor E-Compass