The tablets were rarely combine external grace and sufficient for a comfortable life functionality. Typically, these devices are almost perfect, except for the obligatory stuff – that too much weight is too quiet sound, it is constantly on the charge, the price is high. You can search for your product for a long time, but if you ask my opinion, I advise to pay attention to TAB 2 A10-70, which pleasantly combines all the features, and the price is not so scary.
Design
New Chinese companies become more sophisticated, accurate and some new for them. The shape of the tablet does not look like a large remnant, as it was before. Now it is a chiseled rectangle with slightly rounded corners. The back side of the white pearl color with a light pearl shade. Which is located at the top of the camera lens and speaker grille.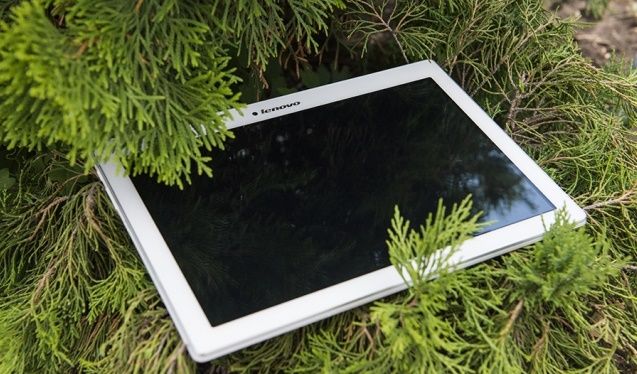 Assembling is good, there is a small creak at squeezing plate and lightweight, delicate whistle. But, as we have an engineering sample, I do not presume to claim that the final version of it will remain.
Display
The novelty does not "look" at its ten inches – very neat housing and fairly thin frame around the screen create the impression that you have a device with a smaller diagonal. The display itself is made of IPS technology and has a resolution of 1200 x 1920 pixels. In these figures it is appropriate to expect a magnificent picture, and you will not be disappointed. Brightness is good, although it to me on the street is not always enough. Color reproduction is excellent, rich, viewing angles close to the maximum.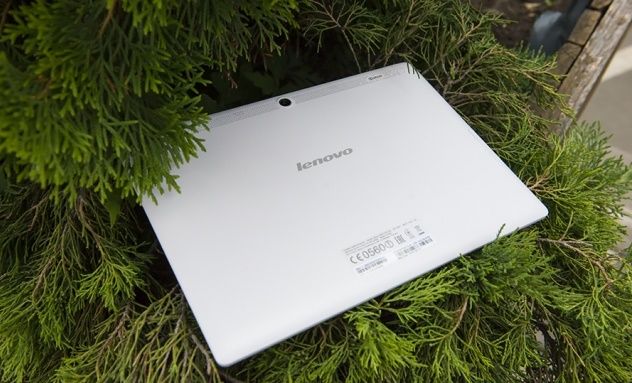 Sound
The sound of the tablet will please fans watching TV shows anywhere and anytime. Loud and quality, even if you put on a soft surface, such as a serial pampered Saturday morning in bed. Sound becomes quieter, but all clearly audible. Balance frequency is in harmony, the upper pleasantly pleased. The bass is almost absent, but the tablet is just a great quality sound.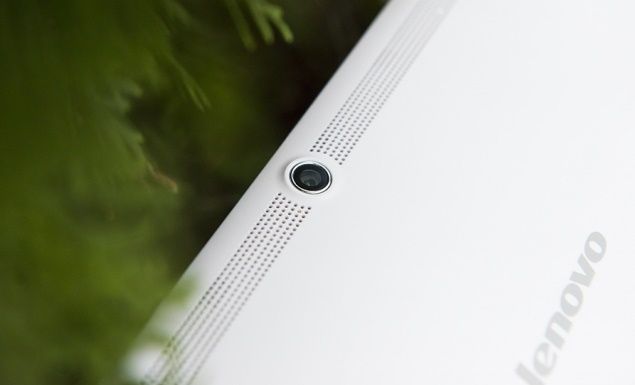 Performance
For quad-core performance meets the MediaTek MT8732 processor with a clock frequency of 1.7 GHz. For graphics responsible Mali-T760 – chipset upper middle class in power, so that the graphics in the game should look like candy. The RAM is 2 GB. To store the data provided 16GB.
Our sample shows good results in the tests that are run. When the gaming benchmarks and it shows itself with a very good side. In daily work, I have not noticed bugs, emergency exits and the application of such nonsense. With a heavy load, he basks in the upper left part of the body, but the heat does not burn your hands, it just slightly noticeable.
Interface & Software
The device works on "outdated" version of Android 4.4, but an update is available to users Pyaterochka. Interface with modifications from the manufacturer, all the applications submitted for the desktop. There are several proprietary programs and a couple of games pre-installed in advance.
Camera
Developers awarded good camera device: The main has a resolution of 8 megapixels, front also will take pictures with a resolution of 5 megapixels. The main photo module has autofocus. There are several modes – HDR, panorama, "picture in picture".
The quality of the pictures, the two chambers are consistent with its low resolution. Is that the photographs with the main camera lacks a little sharpness. Close to the natural color rendition with a slight bias in the fading. Although the black color is obtained sufficiently saturated. In daylight there overexposed areas, indoors with artificial lighting quality declines.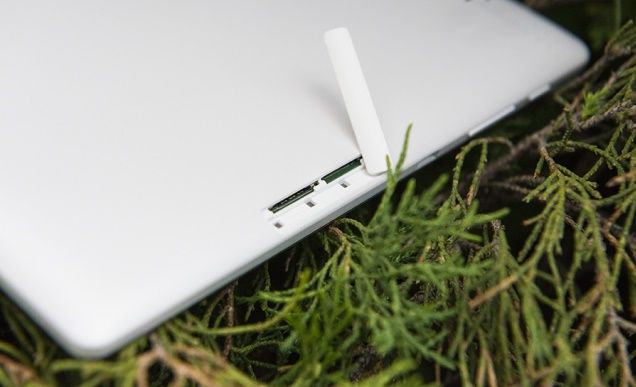 Communication
Among the wireless innovations no special connections, there is the good old Wi-Fi 802.11 b / g / n, Bluetooth 4.0 and GPS. Not very rich plate and connectors – features a microUSB and mini-jack. But I think that will please the many connectors for SIM-card format micro, which provides support for 3G and 4G.
Working hours
For the battery capacity of 7000 mAh tablet shows itself quite well. He is charged significantly long, but long enough and it. For example, to see two movies in a row. When used from time to time with the included wireless module and lasts for three days.
Impressions
I like the company of their deviation from the template  design, here's another to have removed at least one logo, even though they are not flashy as some devices. A nice plate, easy, convenient to use, in spite of some little things with the assembly. Lenovo TAB 2 A10-70 good work and is perfect for watching movies and multimedia tasks.
FEATURES
A good level of performance