It seems that market if full of different tablet, and manufacturers can not surprise with new devices. Nevertheless, Chinese companies continue to produce new tablets, and every new one has more powerful specs and improved features than previous generations, while the price is almost the same.
Today we want to talk about Teclast Master T10 tablet. Recently we published review Huawei M3, which is a flagship tablet with top specifications. If you compare Teclast Master T10 with Huawei M3, it looks no worse, while the price is almost two times cheaper.
Are you interested? Then let's make first review of Teclast Master T10, and find out its main advantages.
[affcoups template="list" id="23737″]
Design
Again, if we compare Teclast Master T10 with Huawei M3, they are very similar in appearance. Despite the fact that device from Huawei comes with an 8.4-inch screen, Teclast Master T10 is made in a very similar minimalistic design.
On the front panel we see a large 10.1-inch display, as well as a front camera.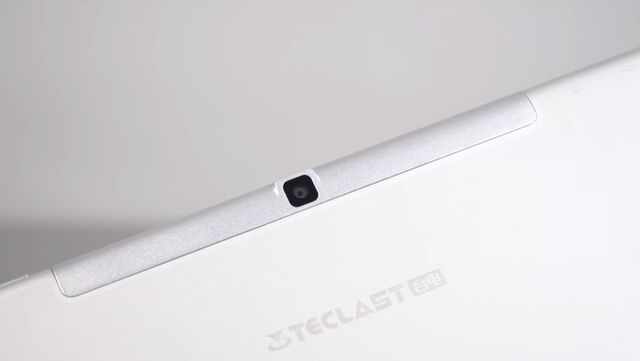 The back panel has special feature – the fingerprint scanner is located in the central part. We did not meet such a decision on the tablets. Yes, many smartphones have a fingerprint scanner on the back, but we have not seen such a tablet.
Also on the back panel is the main camera and the company logo. The volume and power keys are on the top, if you hold the tablet in horizontal mode.
Display
As we have already said, Teclast Master T10 comes with a 10.1-inch display with a resolution of 2560 x 1600 pixels. It is a high-quality screen made using Sharp OGS technology.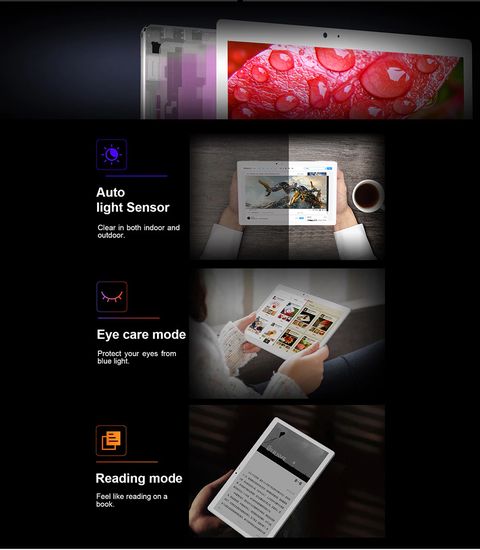 In addition, the display is covered with oleophobic coating against fingerprints and other dirt. Interestingly, the display offers several modes, such as Auto Light Sensor, Eye care mode and Reading mode.
Teclast Master T10: Performance
If we are talking about performance, then you should know that Teclast Master T10 is powered by Hexa Core MediaTek MTK8176 processor with a clock speed of 2.1 GHz. As for memory, the tablet has 4 GB of RAM and 64 GB of storage. The built-in memory can be expanded with microSD card up to 128 GB.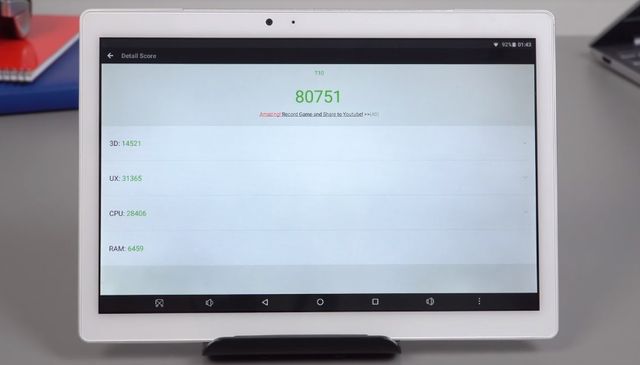 MediaTek MTK8176 is a powerful chipset that shows good results in benchmark tests. For example, the tablet scores about 80000 points in AnTuTu, 1592 points in single-core test and 3324 points in multi-core test GeekBench 4. It is a fairly powerful tablet that will launch any Android games on average settings.
Battery
Another important part of any tablet is the battery. Teclast Master T10 is equipped with a large battery capacity of 8100 mAh.
The battery supports fast charging technology, and also offers power save mode. As a result, battery life is about 8 hours of video playback. It is an excellent result for a tablet with price $250.
Camera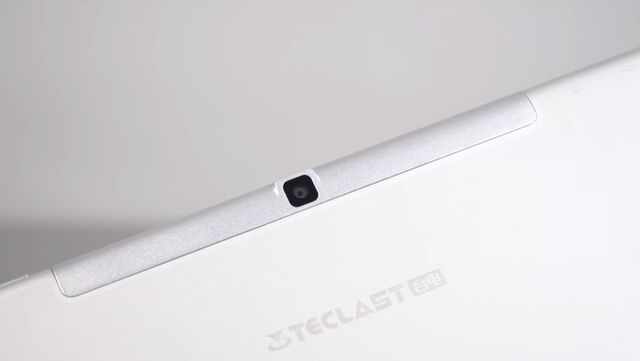 We know that the tablet camera is not as important as a smartphone camera. Nevertheless, Teclast did not forget about the camera, and used good sensors. In particular, the tablet offers a high quality front camera.
Thus, Teclast Master T10 received 13-megapixel front camera, as well as 8-megapixel main camera. The front camera has a Beauty mode, which allows you to make good selfie pictures.
Fingerprint sensor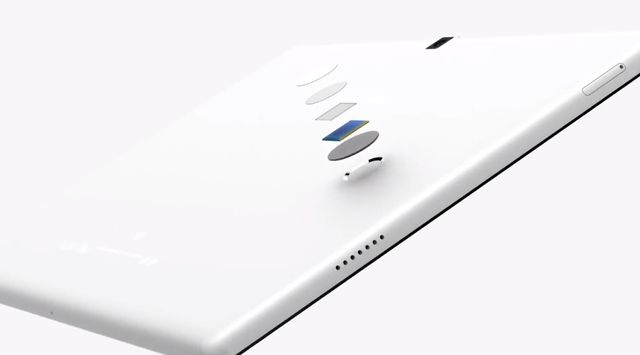 As we said, the fingerprint scanner is located on the back panel. It is quite an interesting solution, which is rarely found on the market. The fingerprint scanner allows not only to unlock the tablet, but also photo app lock, home double click, unlock and wake up, personal data password.
Teclast Master T10: Speakers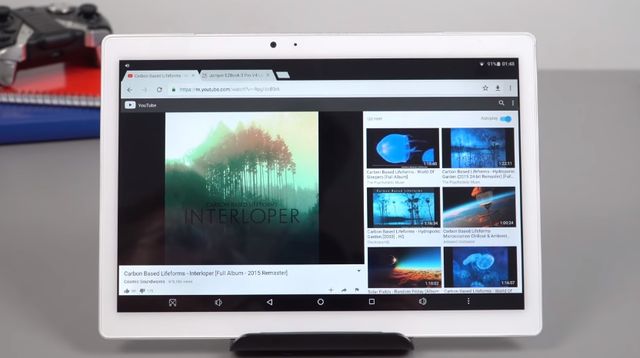 Another important thing for the tablet is speaker. Many people use a tablet to watch movies and multimedia. The Teclast Master T10 has speakers on both sides. The tablet is equipped with an AW8376 amplifier unit that provides a loud and clear sound.
Conclusion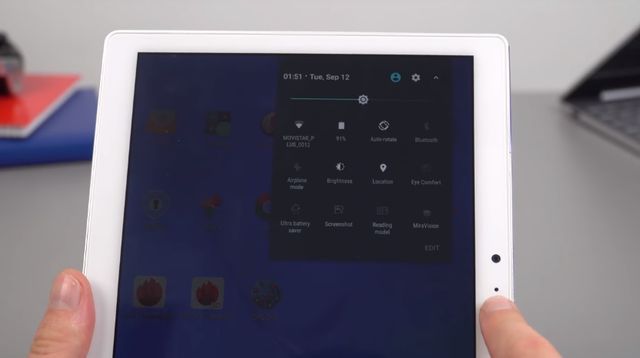 As you can see, Teclast Master T10 is really interesting tablet. Despite its fairly low price, it offers flagship features such as MediaTek MTK8176 processor, 4GB of RAM and 128 GB of internal memory. Also cameras and a fingerprint scanner deserves special attention.
By the link below you can read the detailed specifications of Teclast Master T10, as well as find out price of the tablet.
[affcoups template="list" id="23737″]
Teclast Master T10 Video review