Unlike conventional wireless routers, access points are specialized wireless solutions to create Wi-Fi network with a large area can be connected an enormous number of clients. It is ideal for large office buildings, hotels, shopping malls, exhibition centers, because such devices combine the high performance and excellent functionality for quick and easy deployment. EAP120 relates to business decisions and boasts of having the power PoE, clustering support, flexible configuration, and the ability to control the radio frequency transmitter.
Equipment
Package as simple as possible. Point comes with user manual, software CD, user-friendly mounting and power supply unit.
Appearance
It so happened that the corporate segment of the device is very similar to each other. The thing is that their design is studied more thoroughly than the exterior of consumer devices – other tasks. Therefore, the access point EAP120 looks just like many other similar device.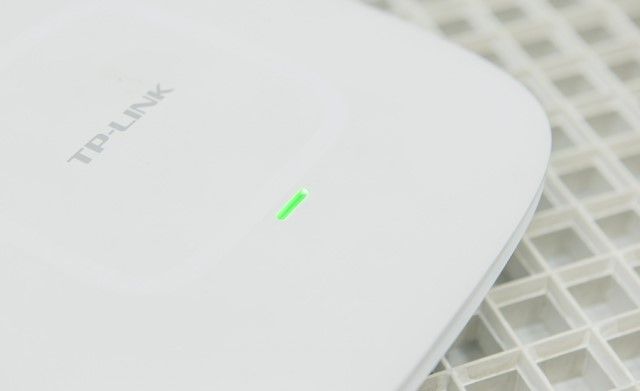 Model of the TP-LINK looks like a flying saucer small square with rounded corners. It is made of a practical matt white plastic without unnecessary decoration and design accents. All strictly and corporate.
The top of the unit has received the manufacturer's logo and a small bright light, which indicates the access point and the errors that occurred.
Slightly sloping side and the front face equipped with perforations that aids in cooling model.
All available connectors are located on the rear panel. It has a Gigabit Ethernet (RJ-45), the serial console interface, a power button, a connector for the power supply, Kensington Lock slot and the button Reset.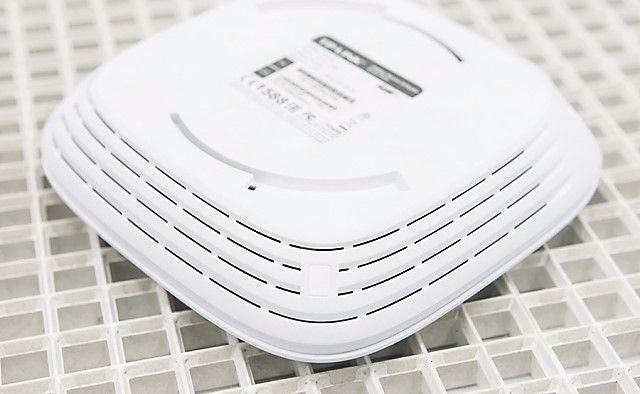 The bottom panel is complemented technical information and slots for mounting on a wall or ceiling. The design of the most simple and convenient. On a suitable surface is necessary to fix the cradle and on him to "dress" the access point, and turn it clockwise until it clicks.
Functionality web interface
Model EAP120 supports the standards IEEE 802.11n, IEEE 802.11g, IEEE 802.11b, and is capable of providing up to 300 Mbit / s on the "air" in the frequency range of 2.4 GHz. There is Ethernet-port 10/100/1000 Mbit / s, as well as the console port to configure, debug and restore the access point. I am glad that the point of support PoE power specification 802.3af, so do not have to extend the electricity network to connect the power supply. On the other hand will have to fork out for a switch that supports PoE. The maximum power consumption – 4.4 watts.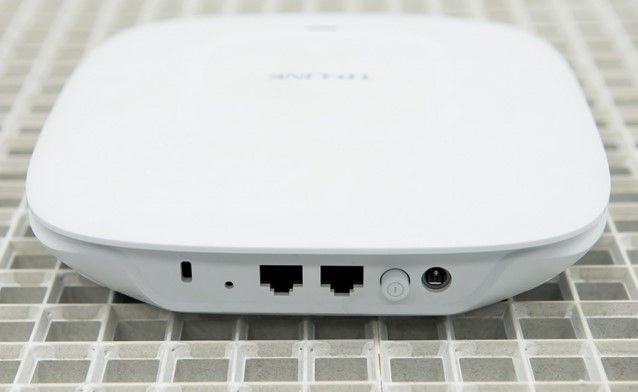 Inside the case is hiding two antennas with a gain of 4 dBi each, which provide good wireless coverage.
The device can operate in two modes – the cluster and independent device. First talk about the second option, it is much simpler and easier. The access point is able to work as a regular wireless router. Just connect the power and Internet cable connector Ethernet, and then configure the device via the Web interface.
As for the first embodiment, clustering, it is exactly that for which the access point has been developed. There are all relatively easy to deploy a large-scale wireless network need the same set of access points (up to 24 at a time), a router with 24 Gigabit ports and supports PoE, and a management console. Thus, it can cover a great Wi-Fi area, and users will be available online at any point in the institution.
Among other supported features – the ability to install up to 8 SSID, monitoring connections and transmission power control (for "seamless" roaming), load balancing, and enhanced statistics.
To protect the portal authentication is implemented for customers, filtering by MAC, wireless client isolation, the detection of rogue access points, support the specification 802.1X, and 64/128/152-bit encryption WEP / WPA / WPA2-Enterprise, WPA-PSK / WPA2- PSK.
To access the Web interface, you must connect to an open network established by an access point, and then in the browser address bar enter http://tplinkeap.net or IP-address of the access point.
Design of "muzzle web" is different from that in the consumer products company. Here are all strictly, simple and convenient. There is a set of advanced options, and detailed statistics. There is also a possibility of implementing a guest wireless network authentication using advertising software EAP Controller.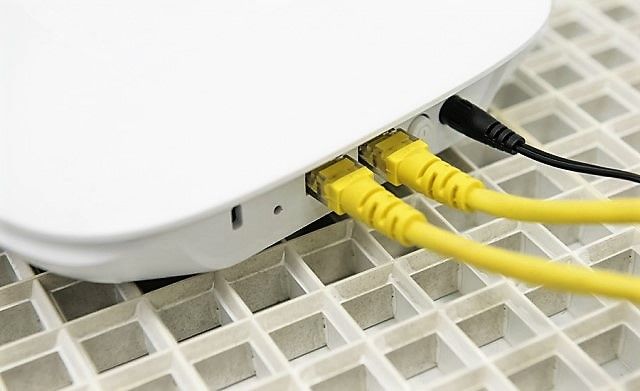 As for performance, the EAP120 also showed his best side – a few days of use has never fallen off, easily withstood 10 simultaneously download files from the Internet clients and even torrent-trackers. High-speed performance is also excellent.
Conclusion
TP-LINK EAP120 is a business decision to build a large-scale network infrastructure with a large number of simultaneous connections. The access point has an excellent functionality, high reliability and a lot of settings for fast and high-quality wireless network deployment. Of course, not without the possibility of clustering, whereby the presence of a powerful management console and the switch can be quickly set up and manage many of the same points simultaneously.
Specifications:
Model TP-LINK EAP120
Standard IEEE 802.11b, IEEE 802.11g, IEEE 802.11n
The 2.4 GHz band
Speed ​​up to 300 Mbit / s
Antennas 2 x 4 dBi built-in omni-directional
64/128/152-bit encryption WEP / WPA / WPA2-Enterprise, WPA-PSK / WPA2-PSK
Protection portal authentication, MAC-address filtering, isolating client matching SSID – VLAN, detect rogue access points, 802.1X
Gigabit Ethernet ports with support for IEEE802.3af PoE, the console port
Power DC 12 V, 1 A or PoE
Dimensions 18 x 18 x 4.8 cm
Additional fastening to the ceiling / wall, up to 8 SSID, transmission power control, load balancing, clustering