Manufacturers of monitors constantly please us with their new gadgets: a beautiful design and high resolution. And, of course, many monitors are released for gamers, since this audience is insatiable and if some new gadget allows you to immerse more into the game atmosphere, then it must be sold out as hot cakes. Actually, this will happen with ViewSonic XG3202-C, if users find under it enough space on the desktop.
And while you're thinking how to put a 32-inch monitor on your desk, I'll tell you about the other features ViewSonic XG3202-C. I repeat, the monitor is positioned as a device for gamers. Not for e-sportsmen, not for fans to editing video or photo, namely for gamers. Let's take this into account in the future, because the usual gamer monitor from cybersports is very different.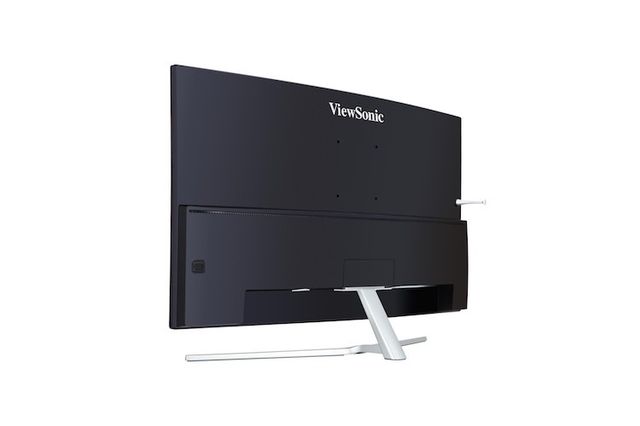 ViewSonic XG3202-C: Specifications
The first thing you need to know about ViewSonic XG3202-C is a diagonal of 32 inches. This gadget is positioned as a gaming and it's really comfortable to play on 32 inches. A couple of years ago we used to play on TV, and now you can put such a thing on the desktop and enjoy best games.
The resolution of ViewSonic XG3202-C monitor is 1920 x 1080 pixels. The manufacturer decided not to use 4K and if you have a weak computer or not enough power to play 4K on the desired FPS, then Full HD will be best option.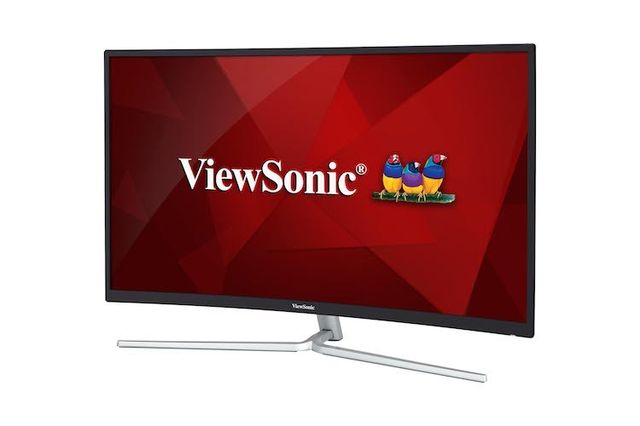 The matrix here is not quite standard, it's SuperClear VA, which translates into a number of features that differentiate the monitor from its competitors. For example, here the contrast level is 3000:1, which allows you to get more gaming enjoyment and see more in dark areas than on monitors with a normal contrast ratio.
The matrix ViewSonic XG3202-C monitor has curved form, if suddenly someone has not noticed. If the manufacturer has optimized the game properly, it will be very pleasant to play. The frame rate is 144 hertz. Also there is AMD FreeSync technology, and the response time is 6 milliseconds. The last indicator is not very pleased, but if you do not mark in e-sports, then a special role it will not play.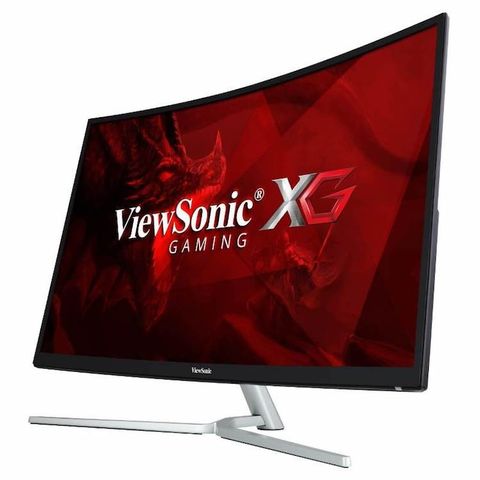 ViewSonic XG3202-C: Design
The manufacturer decided use a stylish enough but simple design. On the front panel, the frame around ViewSonic XG3202-C monitor is minimized. It is black and the company logo is drawn on it from below.
The rest part of front panel is occupied by the display. The legs with the stand connected, and they give the monitor maximum stability. Stand V-shaped, fairly wide, the leg is thick and reliable. On the back, everything is covered with black plastic, but who cares about it at all.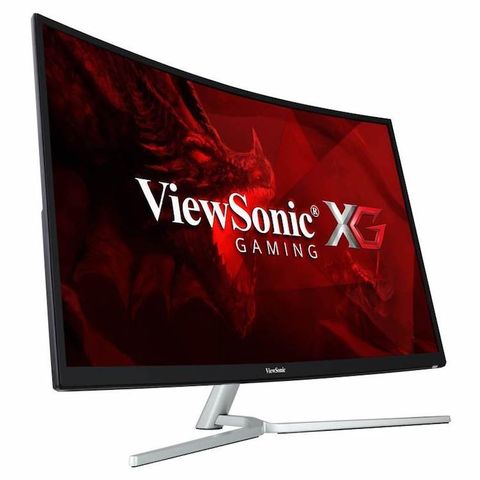 ViewSonic XG3202-C: Conclusion
ViewSonic XG3202-C will go on sale this summer at a price about 550 euros. It is quite expensive and if you want a maximum for games, then for the same money you can buy some gadget from ASUS, created specifically for games and eSports. But, ASUS monitors has smaller diagonal, and they don't have curved matrix and such a stylish design.
If you need 32-inch diagonal and the feel of the game, not the millisecond and TN matrix, then ViewSonic XG3202-C will be the ideal option for both single and online games.
Source: viewsonic