ZTE company has created a really cool product, which pleased both users and mass media. Nubia NeoAir VR camera for shooting panoramic video and photo is the lightest device of its kind. It is great  device for shooting video and other content for about $100.
Let's start with the fact Nubia NeoAir VR is interesting to us first of all by competition. Earlier on the market were only expensive LG and Samsung cameras that are mounted on tripods and everything in that spirit.
There were practically no compact solutions. Today we talk about Nubia NeoAir VR features and what you can do with it.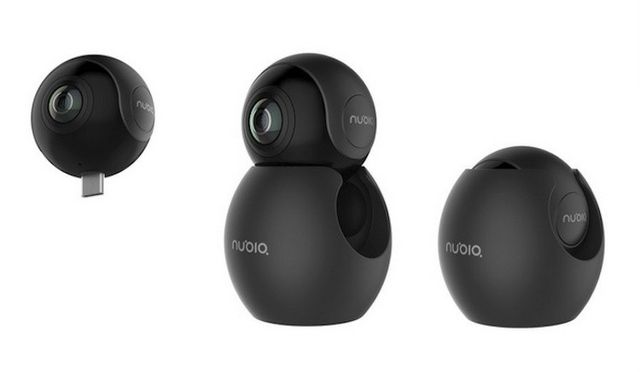 Specifications
To begin with, on the opposite sides Nubia NeoAir VR so-called optical blocks called "fish eye". People still call them lenses, but this is a little wrong name. So, each of the blocks has a viewing angle of 210 degrees. The total viewing angle is 410 degrees – with a margin for connecting the image.
The full panorama is 360 degrees, and the video recorded at a resolution of 2560 x 1280 pixels (2K). However, it has an unusual 2:1 format. Usually 2K is represented in 2560 x 1440 pixels, but not about this camera.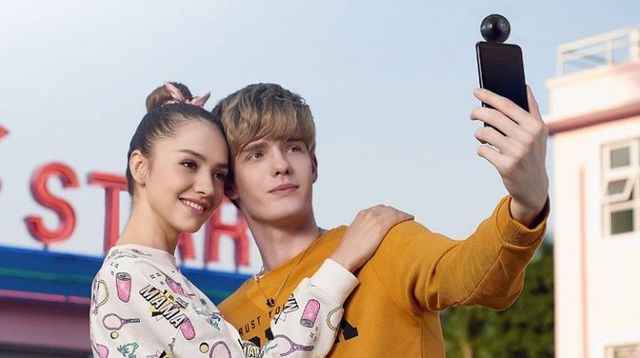 Also new camera can take photos in panoramic mode with a resolution of 3008 x 1504 pixels (3K). You can connect Nubia NeoAir VR camera to your phone with USB Type-C port. So, naturally, if you want to use the camera, then your smartphone sould have USB Type-C port, without it in any way.
Nubia NeoAir VR: Design
Nubia NeoAir VR camera has a sphere shape with USB on the bottom. The diameter of the sphere is 38.5 millimeters, so the compactness of the device really pleases. The weight Nubia NeoAir VR is 26.5 grams.
The case itself is made of black plastic of two types – a glossy half and a matte half. Actually, the gloss is not very practical, but the matte panels occupy a large area, so the camera should not get dirty. It really looks attractive. This is the kind of camera I would not be ashamed to carry on my smartphone.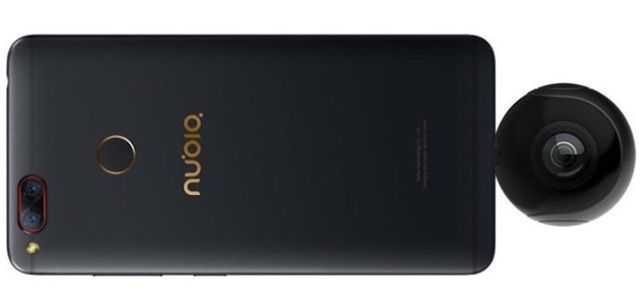 Nubia NeoAir VR: Using
Nubia NeoAir VR has a wide range of requirements – processors from Qualcomm Snapdragon 600 or Snapdragon 800, MediaTek Helio X, Exynos 7410/8890 or Huawei Kirin 9xx, from 2 GB of RAM and Android 5.1 and higher.
At the same time, camera is ideal for a variety of tasks. You can make very beautiful broadcasts while traveling, you can record videos, then later upload them to the network, you can make interactive parties and shoot rooms from all angles. In general, Nubia NeoAir VR is useful and many will like it.
Conclusion
The price Nubia NeoAir VR camera is only $100. It is a very affordable device, if you look at other competitors. The quality of shooting will be at a high level, the lenses and sensors are also high quality, albeit not the most expensive ones.
Yes, you need a smartphone with certain specs, but now everyone has a smartphone. If you really need such panoramic images, and you like to shoot interesting videos, then Nubia NeoAir VR will please you and will pay off with interest in a couple of weeks of use. I recommend to everyone, without exception.