When ZTE only entered the market, we saw a lot of interesting smartphones with affordable prices.  Literally, the flagship from some LG-level company costs $500-600, but flagship from ZTE with a similarly similar features costs two or three times cheaper. It is really attracted users.
Now there are a lot of Chinese smartphones with minimum price, and ZTE Prestige 2 disappointed me on all fronts. It its capabilities compare with the same Chinese smartphones for the same price. Its price is 80 dollars, and in Chine you can find many other competitors with more interesting features. However, let's look at ZTE Prestige 2, and decide – maybe we we are wrong?
ZTE Prestige 2: Specifications
The performance ZTE Prestige 2 is based on Snapdragon 210 processor. We can't say that it is a weak processor, but it belongs to the budget segment. It works on four computational cores, and has a clock speed of 1.1 GHz. It is a very simple model that does not have a performance above the average level. If you plan on playing 3D games, then we have bad news.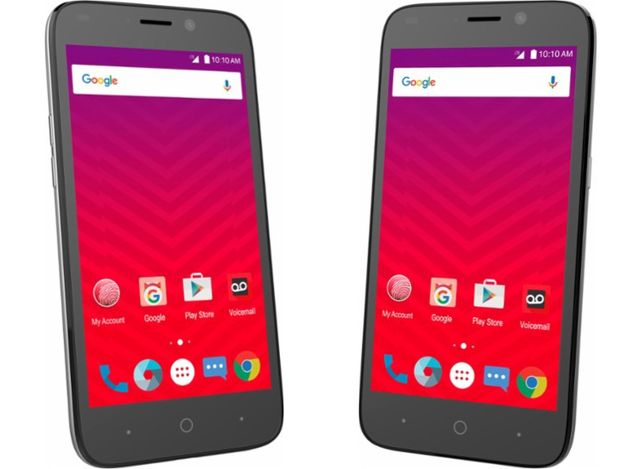 Adreno 304 controller is responsible for the graphics of smartphone. It is also a very simple model, although it copes with its tasks without problems. In addition, 2 GB of RAM supports the performance of the smartphone. The built-in memory here is 16 GB.
ZTE Prestige 2: Design
We always forgave ZTE for some flaws in the design, as usually the specifications allowed to close the eyes o it. Nubia looks attractive in any case. But, ZTE Prestige 2 is just a nightmare. On the front panel we have a display; the frames on the right and left are simply huge; under the display there are three touch keys; above it there is a speaker and a camera.
It looks like a relic of 2010, but no more. The rear panel is made of some strange plastic, with that matte and with a strange texture. In terms of design, ZTE Prestige 2 did not please us at all – yes, it's a budget product, but other manufacturers make it better.
ZTE Prestige 2: Disadvantages
The main reason why I frankly disliked ZTE Prestige 2 is the display. With a diagonal of 5 inches, the resolution is 854 by 480 pixels. You did not mishear, that's it. I can not recollect device in 2017 with such a diagonal and resolution. Any competitor has HD display or even Full HD. Also the matrix is ​​not of the highest quality level.
he disadvantage can also be called the built-in memory. You have only 10 GB for using, maybe even less. So the memory card is required.
Conclusion
The official price ZTE Prestige 2 smartphone is $80. We just recently wrote a review on the Geotel, that has a similar price and HD display. Also it has slightly more powerful processor, good design and camera. For what do we have to pay ZTE Prestige 2?
First look and unboxing:
Source: zteusa