Many manufacturers of electronics release not absolutely clear to us products. ZTE Quartz is a bright example of such gadget. To begin with, the wearable market is experiencing a severe decline. All users who would like to buy a smart watch have already done it. There are very few new buyers in the market of smart watches, but competition is simply huge. Almost every manufacturer has its own smart watch.
ZTE Quartz, which look attractive, but it do not have anything remarkable in terms of the specifications. The main feature is capacious battery, which in fact is not particularly capacious. Also it is the fact that ZTE is not the most popular company. So we have more questions than there are answers from the manufacturer. But, we decided to talk about the smart watch and about its features.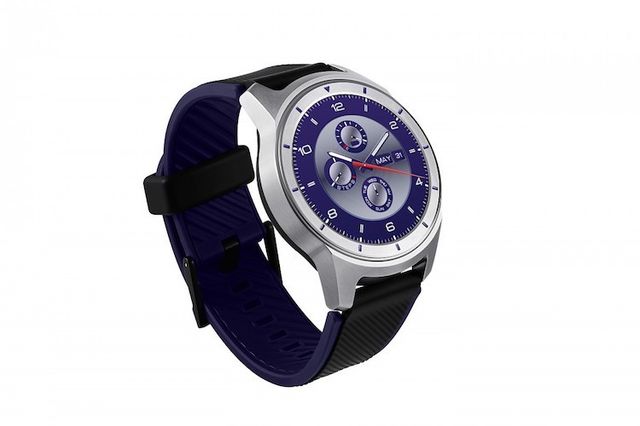 ZTE Quartz: Design
ZTE Quartz doesn't offer the option of choosing the color of strap or case. If competitors have leather, silicone or metal straps with different colors, then there is only one strap option. It is a blue silicone strap with a very dense base, on which another strip of black material was added on top.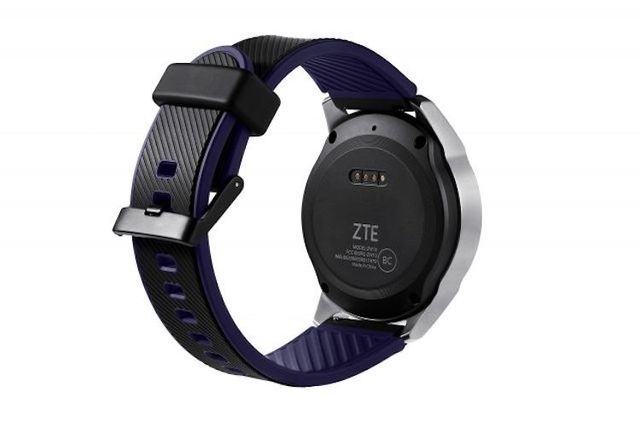 It looks cool, sporty and seems a very reliable solution, but I would like more variety. The watch case is made of silver material. We can not get information about what kind of material it is. It looks like steel, but it is not exactly.
The color of smart watch case can not be changed either. The manufacturer sells only such option of watch. It is ideal for sports, some kind of travel and active people, but for the business segment or office workers.
ZTE Quartz: Specifications
Traditionally for all smart watches of this year, ZTE Quartz works on Snapdragon Wear 2100 processor. It was specially created for the smart watch segment. It is capable of performing absolutely any tasks.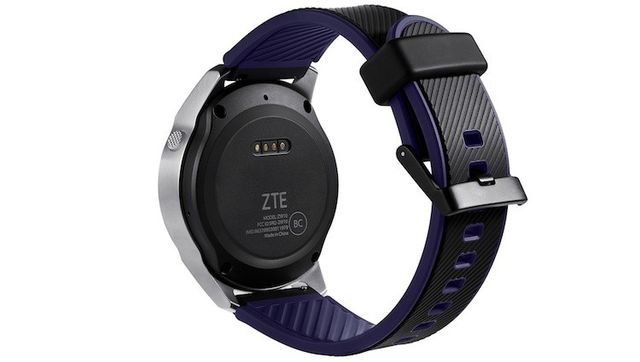 Also it has 768 MB of RAM and 4 GB of internal memory. For the operating system is Android Wear 2.0, a very attractive system, which has virtually no competitors on the market. We do not consider the Apple system, it is a separate story.
ZTE Quartz: Features
The diagonal of the display ZTE Quartz is 1.4 inches. It is the standard solution for smart watches. The  resolution is 400 by 400 pixels. The AMOLED matrix is ​​ high quality.
Inside there is a GPS-tracker. The watch itself is protected from moisture and dust with IP67 standard. There is a SIM card slot. However, we should say that ZTE Quartz does not have the most part of the fitness tracker functionality. For example, you cannot use system of calculating calories and other things. It is a big failure, and competitors have such functions, that a little confuses us.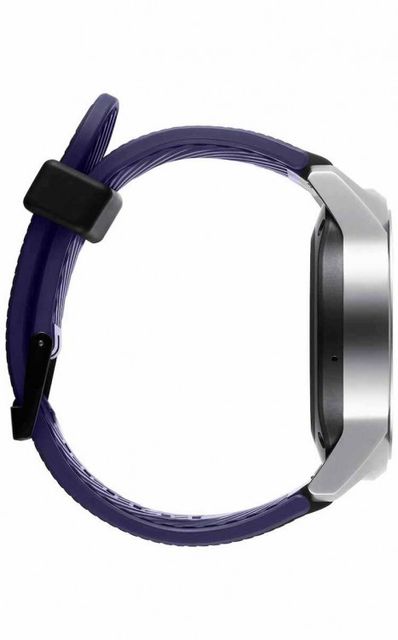 Conclusion
The price ZTE Quartz is yet unknown. We think it means that the company is afraid to frighten off the buyer right away. But, insiders from the US, namely, where they plan to sell these watches, say about $190.
It is not very expensive, but ZTE Quartz will be sold under a contract with a local mobile operator, which means additional costs over the price of the watch itself. In addition, you will not be able to order a watch from the USA to other countries, since there will be a binding to the contract. So, we have a really strange situation, and not really in demand product.
Source: zteusa