Exactly 70 years ago in the small Dutch town of Breukelen born future famous actor Rutger Hauer . His parents taught acting and often left for work , and children ( Rutger and his sisters ) raised nanny . For five years, the boy played his first role in a play.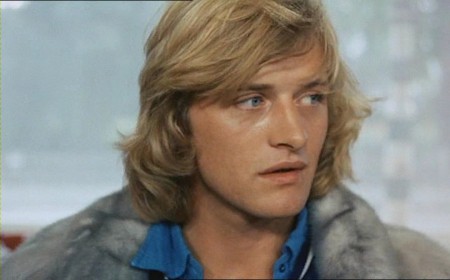 At age 15, Hauer captured craving for travel and he ran away from home to a merchant ship to travel halfway around the world . When he returned, he went to night school and worked part time in the afternoon . In 1962 the young man entered the Theatre Institute in Basel (Switzerland ) , but two years later joined the army , where he , however, did not like. Feign a mental disorder , he left the military affairs and returned to school . By the early 1970s, he not only played in the theater , but he staged plays .
Hauer debut in the movie took place in 1968, and a year later it was a crucial meeting with director Paul Verhoeven, which brought international fame to the actor . Their first film together, "Turks fruit" (1973 ) was nominated for "Oscar". This was followed by four more pictures of different genres, and Hauer thought that now it's time to go to Hollywood.
In 1981 he released thriller " Nighthawks" where Rutger Hauer starred opposite Sylvester Stallone , and after the "Blade Runner" Dutch actor has become a recognized star in Hollywood . By the end of the decade authoritative publication The Hollywood Reporter Hauer enrolled in the list of the 50 most quoted on the world stage actors.
Then followed a series of successful action in which an occasional melodrama and even philosophical parables . By 1990, the Rutger Hauer turned his gaze towards the independent film , found a new agent, and continued to work on getting rid of the imposed harsh Hollywood bad boy image . During this period, the screens were such films as " Simon Magus" " Lying in Wait ", " Camera ascunsa ". In the 2000s, the actor continued to be actively removed . Of his recent works can be noted drama " Black Butterflies " and the crime comedy " Hobo with a Shotgun" Hauer recently said he would co-produce a biopic of Vincent van Gogh.