Samsung has released an application for Android, designed specifically for people with Alzheimer's disease. With the support of the Alzheimer's Association of Tunisia (SETN) and 3SG BBDO her staff created Backup Memory – a program that works as a stimulant memory. The app helps patients remember the closest people, and tells about the relationship with each of them, showing photos and videos together.
About a year ago Azer Jaafoura and his colleagues at Samsung Electronics Tunisia thinking about how modern gadgets can help patients with Alzheimer's disease. However, scientists busy all day at work and, in addition, worked as a volunteer at a children's hospital, were limited in time.
"We wanted to make the life of people suffering from Alzheimer's disease and their caregivers easier, but initially we did not have confidence in what direction to go. While the disease is considered incurable, but proved that stimulation of thinking through regular reminders about events from the past can slow the progression of the disease. Here we saw the opportunity to use his powers "
– Says Dzhaafura.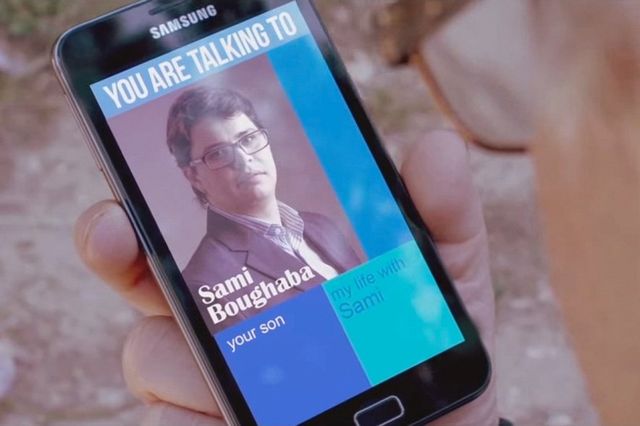 Backup Memory detects smartphones with Bluetooth, which is also installed within a radius of 10 meters. After connecting to the device's screen shows information about the person. Multimedia content, you must first load the application manually.
Backup Memory has been successfully tested on patients with Alzheimer's disease. Dr. Meriam Labidi (Meriam Labidi), a geriatrician and a member of the Tunisian Association of Alzheimer's, said:
"When a person develops Alzheimer's disease, he thinks that he does not remember, is lost forever. Due to cognitive stimulation, patients can retain facts and events in memory much longer, and it slows down the destructive impact of Alzheimer's disease in their memory. "
While Backup Memory on Google Play is available in two versions – English and French. However, the developers note that it is not going to stop. Azar and his colleagues are working on the improvement of the application, adding new features and optimizing the user interface. In particular, in the Backup Memory soon employ and GPS, to display on a map the location of friends and relatives in real time.
Dzhaafura recognized:
"Of course, Backup Memory is not a technological breakthrough, but it is a good use of existing technologies. We are pleased with the progress, but we're going to do more. A lot you can do with technology, and we think that we have only begun. "