Until the end of 2017 there is a little more than a month, and we already have some information about new smartphone from Samsung. The popular benchmark GFXBench published specifications of new Samsung phone under the model number SM-J337.
Many people think that it is Galaxy J3 2018, which will be released in 2018. It should be noted that the model SM-J337 does not necessarily mean that it's a smartphone from J-series. Nevertheless, specifications list of upcoming smartphone is already known.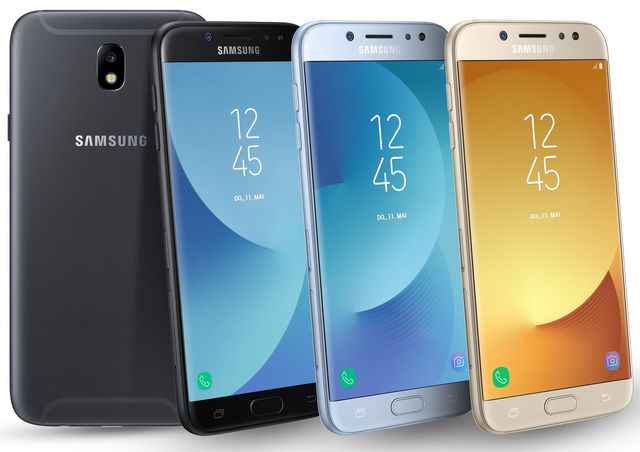 Galaxy J3 2018: Specifications
The design of new smartphone will not differ much from its younger model Galaxy J3 in 2017. Galaxy J3 2018 is the budget smartphone. The new model from Samsung SM-J337 will receive a powerful graphics video accelerator Mali-G71, a chipset with 4 cores Cortex-A53 and a maximum frequency of 1.5 GHz. As for the device's memory, Galaxy J3 2018 can get 2GB of RAM and 16GB of built-in memory. Most likely new Samsung phone will run on 7.1.1 Nougat operating system.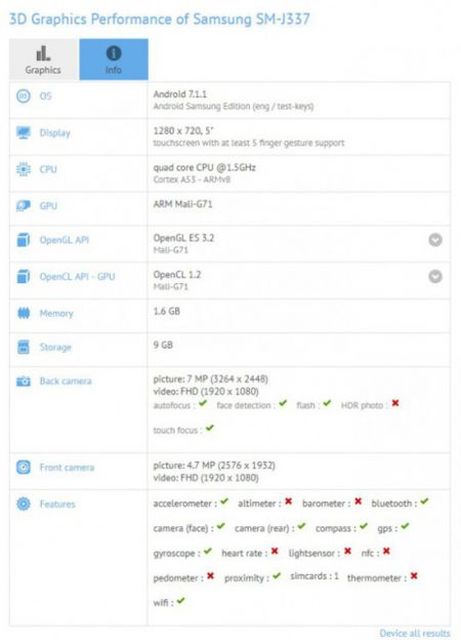 The smartphone will received 5 inch display with resolution of 1280×720 pixels. The main camera is represented by 8MP sensor. The phone will support video recording in Full HD resolution. The front camera for Galaxy J3 2018 will use 5 megapixels, also with Full HD video recording.
Here we have a logical question: why in the previous model Galaxy J3 2017 main camera has resolution of 13 megapixels, and upcoming smartphone in 2018 will receive only 8 megapixels? Here it should be noted that the results of tests from the benchmark are not always reliable.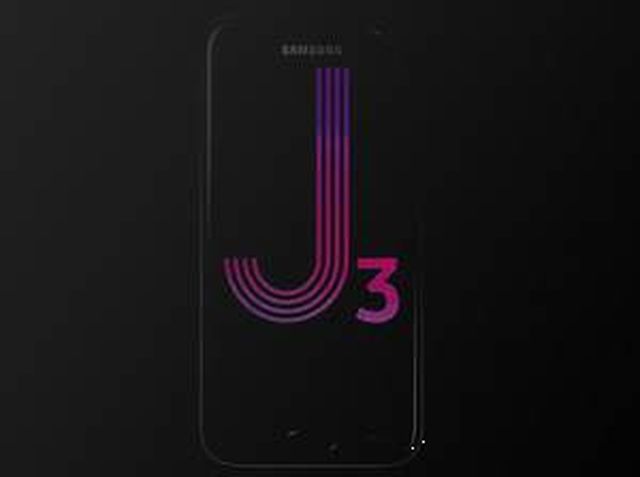 Galaxy J3 2018: Price and release date
Galaxy J3 2018 will be released, according to rumors, in the first quarter of 2018. A new smartphone from Samsung budget line will cost about $200.