Network sources spread information that Samsung may soon present version of the flagship smartphone Galaxy S6, has increased strength.
Apparently, the device will be called Galaxy S6 Active – by analogy with the model Galaxy S5 Active (on the pictures), which is the "off-road" version of the Galaxy S5.
The emphasis in the development of new items will be placed on water resistance and impact resistance. Quite possibly, the body will get a special rubber grip, which will reduce the likelihood of injury from falls.
Information about the technical characteristics of Galaxy S6 Active until slightly. Reported only that the device will be equipped with a screen size of 5.5 inches diagonally. This is much larger compared to the Galaxy S6, which has a display size of 5.1 inches. In this case, the resolution of both devices supposedly will be the same – Quad HD, or 2560 × 1440 pixels.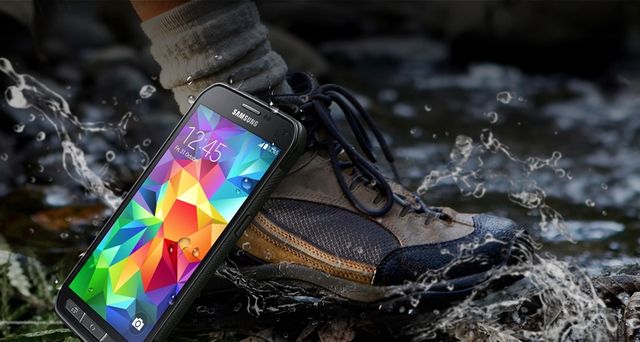 Given that the Galaxy S5 Active debuted after about three months after the announcement of the Galaxy S5, it can be assumed that the model Galaxy S6 Active will be released in late May or early June.