Samsung Electronics has unveiled at IFA 2104 Galaxy Tab Active – the first tablet designed specifically for the needs of the business segment. Galaxy Tab Active has a high strength and a compact body that best fits the requirements of today's business users.
Galaxy Tab Active can be used even in the most extreme conditions, and its slim, lightweight, but durable housing and a removable battery can effectively work anywhere, anytime.
Anti-shock coating the tablet can withstand a drop from a height of 1.2 m when wearing the protective cover. In addition, the device is protected according to IP67 – dust, moisture, spray and even immersion in water to a depth of 1 meter for up to 30 minutes.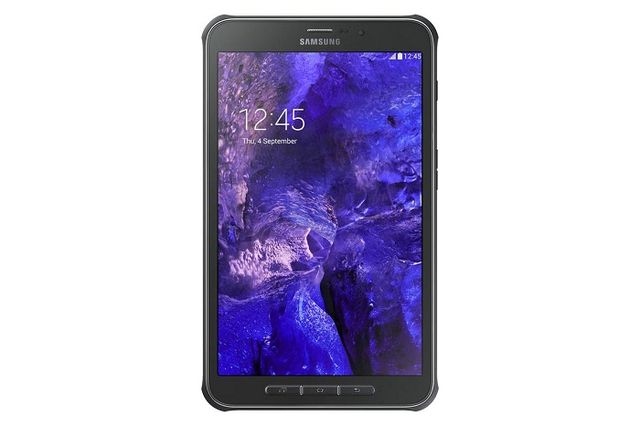 Using the 3.1 megapixel camera with autofocus, you can scan bar codes, and the technology NFC, which is equipped with a tablet Galaxy Tab Active will save time on communication and workflow management., When it comes to managers in logistics and transportation of goods.
Tablet GALAXY Tab Active comes with an electronic pen C-Pen. This is the most convenient for people who may need to use gloves trends (for example, factory workers or construction).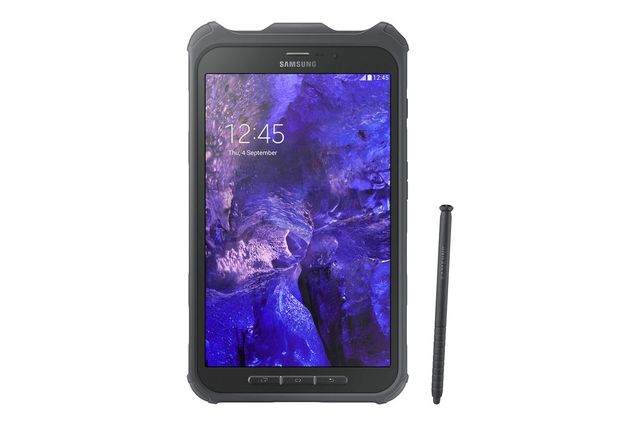 Those employees who spend a lot of time "in the fields", will be important for the ability of the tablet to work up to 10 hours continuously. However, replacement battery, if necessary, can be replaced quickly, which ensures a long time operation. In addition, the housing of the tablet built a special connector for charging – POGO, which serves to protect the microUSB connector from damage and also allows you to charge multiple devices simultaneously.
Tablet Galaxy Tab Active is equipped with an integrated solution for mobile security Samsung KNOX, that guarantees the highest level of data protection. This enhanced protection helps employees to safely store valuable information and applications in a single "container" (protected environment for work and storage) without any additional payment or use a third-party platform.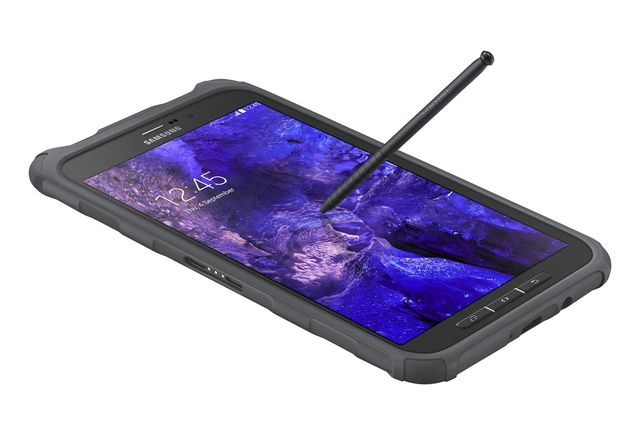 Samsung grants to owners of the tablet Galaxy Tab Active service Mobile Care, which extends the basic warranty period to three years, covering losses from damage. In addition, understanding the importance of strict adherence to the terms in the business, working remotely service Smart Tutor, will provide each holder of Galaxy Tab Active fast, easy and safe access to technical support from anywhere and at any time.
Philosophy innovation Samsung, created based on the needs of employees of companies, greatly simplifies the "vertical" integration of technology solutions. This allows us to serve a variety of industrial customers and partners, thanks to a holistic portfolio of solutions in the field of mobile technology, visual displays and printing solutions.