More recently, we have been able to see "live" pictures Sharp Aquos Crystal 2 – the second generation of the unique Japanese smartphone. Novelty, as befits top smartphone, received the most severe characteristics. In addition, significantly increased the screen size, but the body is still very compact due to the lack of a framework on three sides.
Flagship Sharp Aquos Crystal X offers customers a 5.7-inch display with a resolution of 1920×1080 pixels. Here it should be noted immediately that the great diagonal is not so much affected the size of the body, which was more compact than many competing devices, even with a smaller diagonal – 146h79h8,7 mm. Yes, performance is not so much to stand out, especially if we talk about the width and thickness of the body, but the smartphone has turned out very, very compact.
The technical component of the new product is the modern – a 64-bit eight-processor Qualcomm Snapdragon 810 processor with a clock frequency of 2.0 GHz and Adreno 430 graphics accelerator, 3 GB RAM, 32 GB of non-volatile memory, a slot for microSD memory cards with a capacity up to 128 GB, 13-megapixel main and a 2-megapixel camera. Autonomy, however, may not be at the best level, since the battery immediately set to 3000 mAh.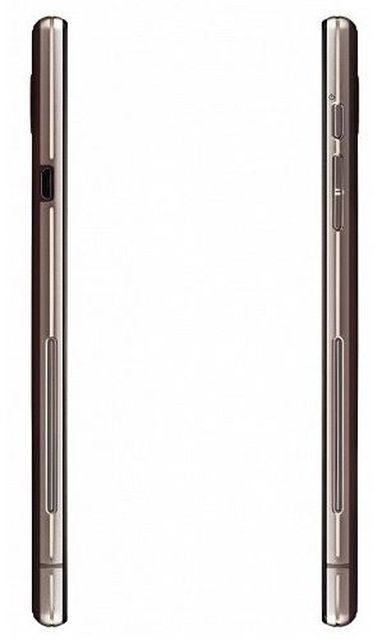 The strength of the smartphone is a spectacular appearance and water-resistant casing acts as a bonus. On the choice of three colors: black, white and red. The front panel is black in all variations, allowing you to visually make the frame even smaller. Proper selection of games for press renders emphasizes this effect.
Sharp Aquos Crystal Xx go on sale in June, will be available only for the Japanese market. Out in the official sale in other countries in serious doubt as the previous flagship Sharp Aquos Crystal X has not appeared on the international market.