In early May 2019, SJCAM unveiled its new series of action cameras – SJCAM SJ9. Yes, the previous SJCAM SJ8 series is not obsolete yet, but the manufacturer has released new, improved cameras. SJCAM SJ9 series consists of two models – SJCAM SJ9 Strike and SJ9 Max.
Both action cameras have water protection without aquabox and support of wireless charging. If to compare the specifications of the two new cameras, it becomes clear that SJCAM SJ9 Strike is a more premium and advanced version than SJ9 Max. It seems that the Chinese company decided to make a direct competitor to GoPro.
[content-egg module=Offer template=list]
Today we will make the first review of new action camera SJCAM SJ9 Strike. Let's find out whether the new action camera from SJCAM really breathes in the back of the popular GoPro.
SJCAM SJ9 Strike: Design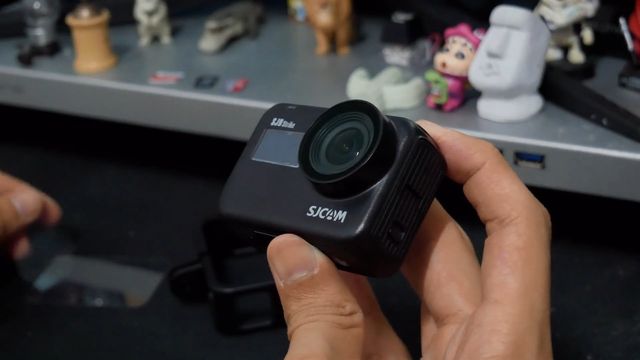 The camera has rectangle shape with rounded edges. The body is made of ABS plastic and metal. The action camera is available in mate black color only. The body looks a bit rough, but the camera is pleasant to the touch.
Of course, SJCAM SJ9 Strike is a compact camera. Dimensions are 6.25 x 4.10 x 2.88 cm and weight is 85 grams. Holding it with one hand is very convenient. Due to its low weight, the hands don't get tired even during a long video shoot.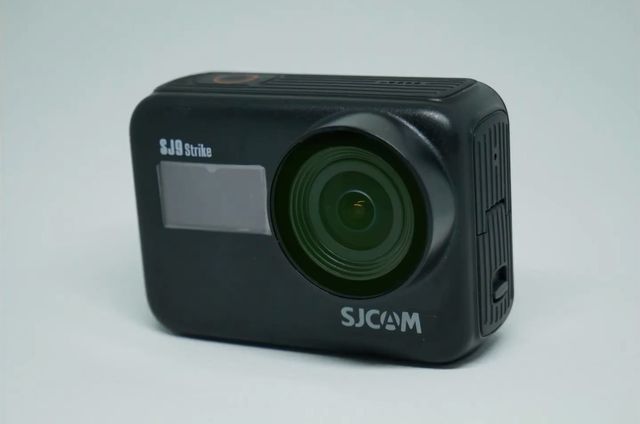 On the front of SJCAM SJ9 Strike camera is a large round lens. It visibly bulges out of the case. Under the lens, there is SJCAM company logo.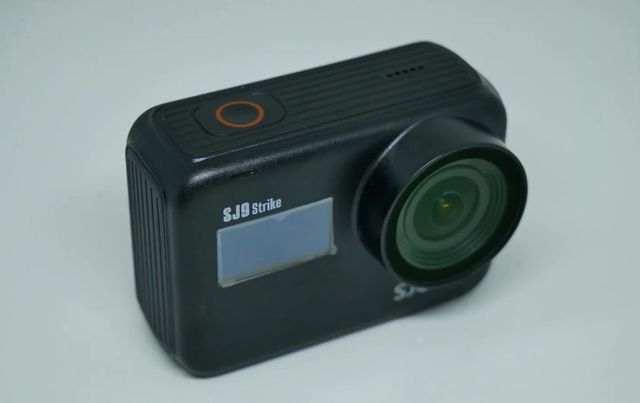 On the left side is a small 0.96-inch display. Let me remind you that the previous version of SJCam SJ8 Pro also had the front screen, but it was at the bottom of the front panel.
Also, the difference between new and previous cameras are in screen panel – now it is OLED, but not monochrome. Above the display you can see the name of action camera – SJ9 Strike, and a small LED indicator.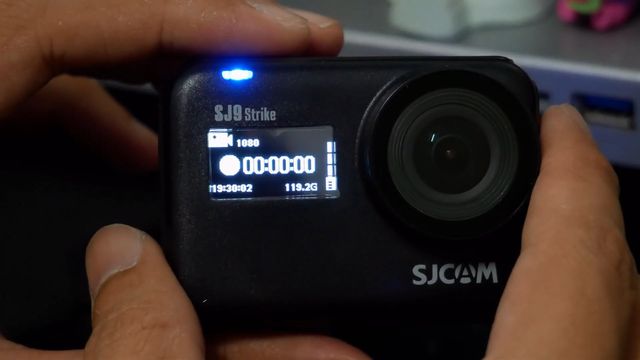 The display on the front panel shows battery level, free memory, shooting time and video format. All the necessary information before your eyes.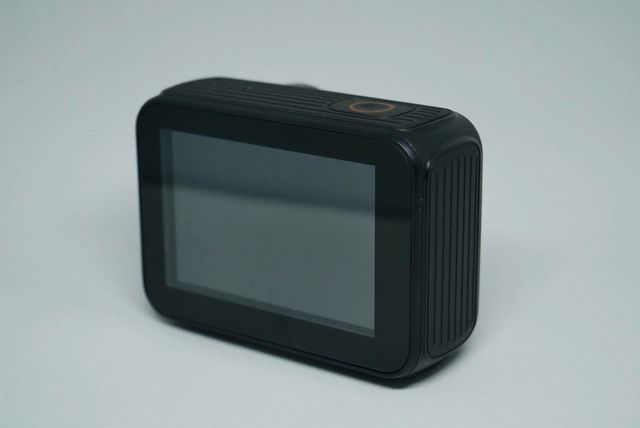 On the back panel is the main 2.33-inch touchscreen IPS display. The color rendition is pleasant, and even on the street the screen is clearly visible. The icons are quite large, while the action camera control is simple and straightforward.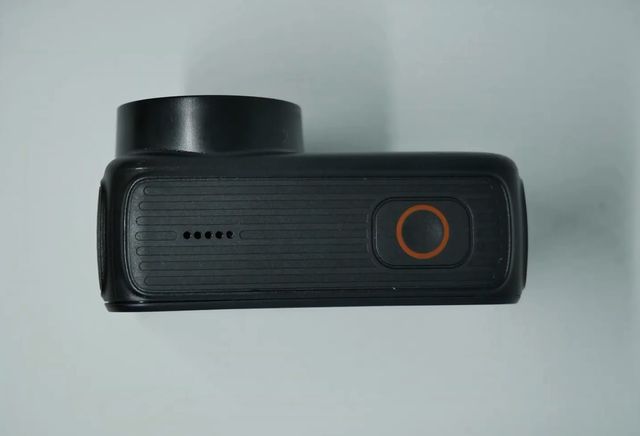 The side, bottom and top faces are rubberized to protect SJCAM SJ9 Strike from water.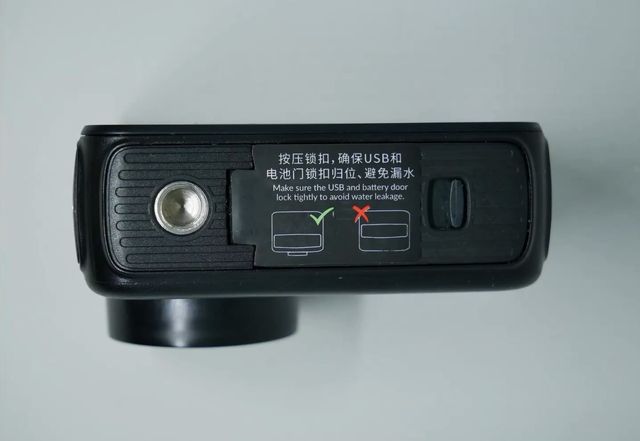 The top panel has a square power button. Next to it is a speaker.
On the bottom, there is a thread for mounting the tripod. It can be useful, for example, during a long shooting or time-lapse. Also, there is a battery compartment on the bottom. It is also rubberized to prevent water from entering.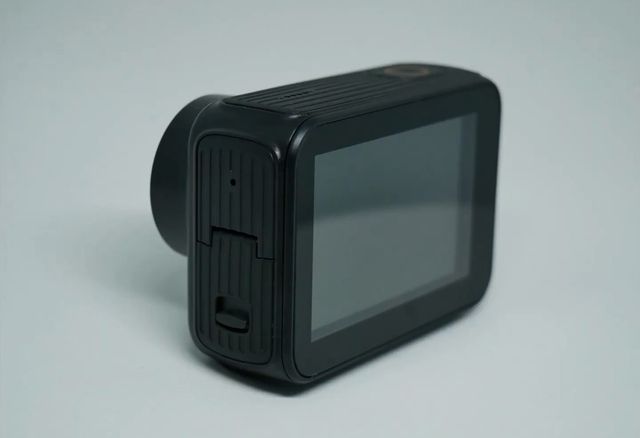 On the left side under the rubberized cover is a slot for microSD memory card and USB Type-C for charging. You can notice a small hole – this is a microphone.
There is nothing on the right side.
SJCAM SJ9 Strike: Package Contents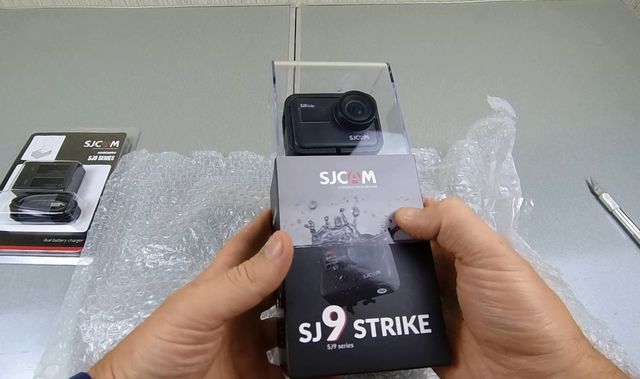 SJCAM SJ9 Strike comes in a rectangular cardboard box with a plastic transparent upper compartment. In this compartment is located action camera. All equipment and accessories are packed in a carton box below.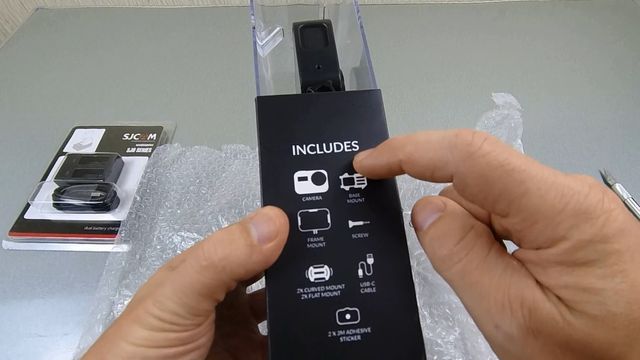 Together with SJ9 Strike action camera, you will get battery, USB Type-C cable for charging and data transfer, user manual in English, a frame, a screw, a holder, two mounts on a helmet, and double-sided tape to mount the camera on different surfaces.
As you can see, the aquabox is not included, because it is not needed. SJCAM SJ9 Strike action camera is waterproof, so there is no need for aquabox.
SJCAM SJ9 Strike: Specifications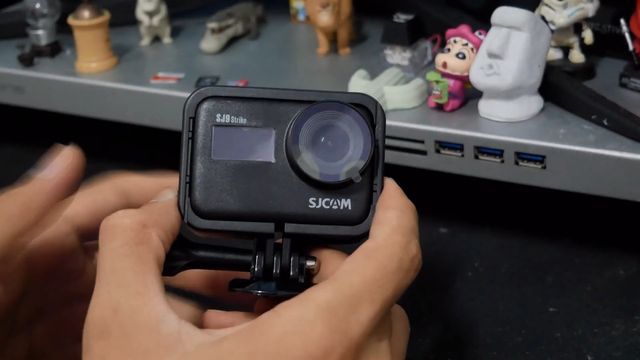 SJ9 Strike camera is equipped with Sony 12-megapixel IMX377 lens. It uses 1/2.3 inch CMOS matrix.
Like GoPro Hero7, the new SJCAM SJ9 Strike camera has a wide-angle lens at 170 degrees. It provides a fish eye effect. It allows to capture beautiful landscapes.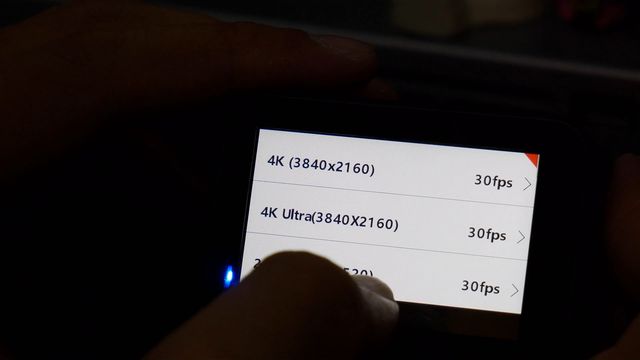 The camera takes a clear video in 4K resolution at 60 frames per second or photos with a resolution of 12 MP and in RAW and JPEG formats.
Also, the camera has support for 8x optical zoom.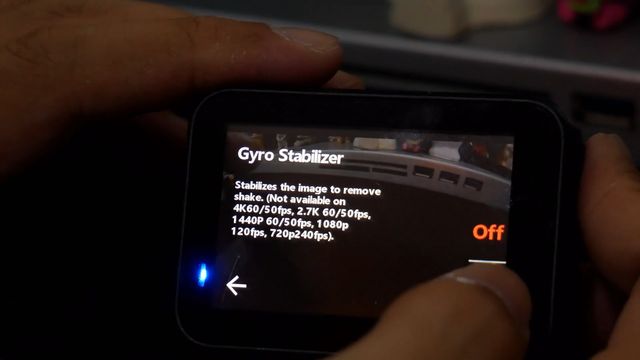 The new stabilization system consists of 6-axis gyroscopic stabilizer. It works on a new algorithm and effectively fights vibration during shooting.
SJ9 Strike is powered by Ambarella H22 processor, and supports microSD memory cards up to 128 GB.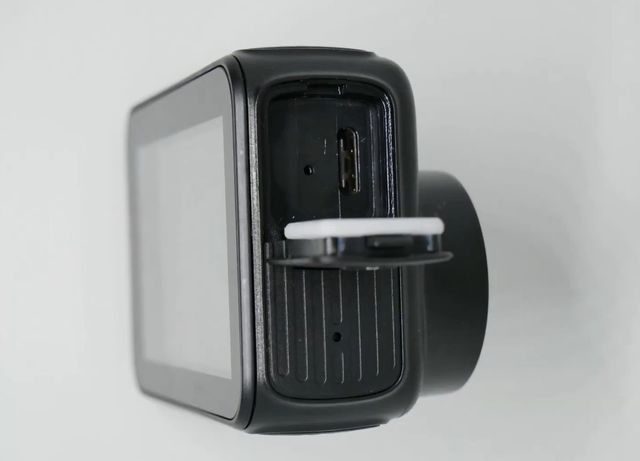 Using USB Type-C port, you can connect a microphone to an action camera, and record high-quality sound, or stream live videos on Facebook or YouTube. Now you can share your adventures and impressions in real time.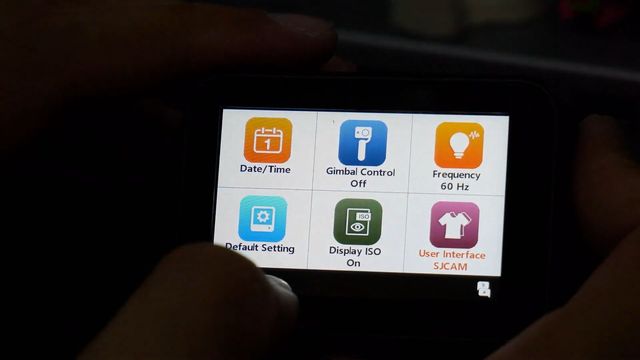 The battery of SJCAM SJ9 Strike is also pleased. The new action camera is equipped with 1300mAh battery. The single charge is enough for 100 minutes of shooting video in 4K resolution. Excellent result! During this time, you can make a lot of amazing shots.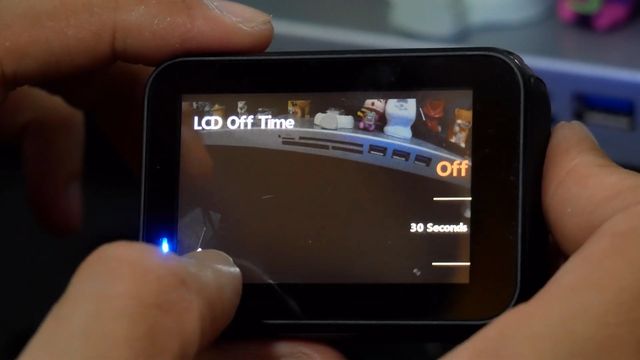 One of the main features of SJCAM SJ9 Strike is wireless charging support. This is a very convenient function, because it is no longer necessary to remove the battery from the camera and connect it to the charger.
You just need to put SJCAM SJ9 Strike on the charging base. It takes 3.5 hours to fully charge the battery.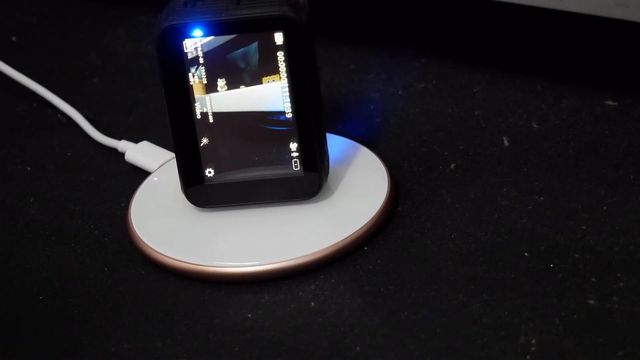 SJCAM SJ9 Strike is the first action camera with wireless charging support.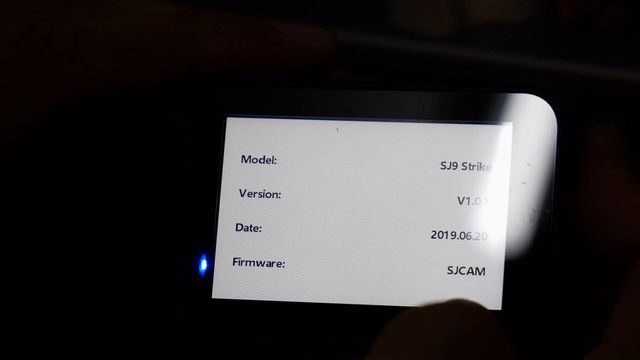 Another great upgrade is the waterproof case. The action camera can be immersed in water to a depth of 5 meters and shoot stunning underwater videos.
By the way, if the camera gets dirty during use, you can rinse it under running water and not be afraid of water getting inside the body.
SJCAM SJ9 Strike: Price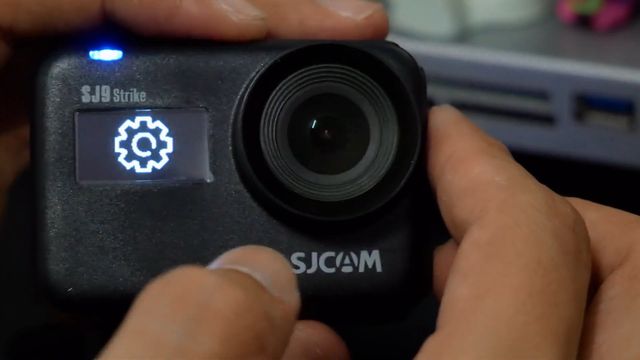 SJCAM SJ9 Strike action camera is already on sale, and you can buy it for $249. For this money, you get a compact and convenient action camera with a large battery, wireless charging support, waterproof case and 4K video shooting.
This is a good deal, considering that GoPro with similar specifications, but without wireless charging will cost you $200 more.
[content-egg module=Offer template=list]
Source: sjcam