Winchester brothers for ten seasons now battling the forces of darkness and experience each other for strength. Showrunner series Supernatural have prepared a little surprise for the characters themselves, and for their loyal fans. The fifth episode of the season, which was named Fan Fiction, promises to surprise: Dean and Sam will appear in a new role and will delight fans with their vocal abilities. 
"It's a love letter to those who were with us during all these years. We did a series of fun music "- says executive producer Jeremy Carver series.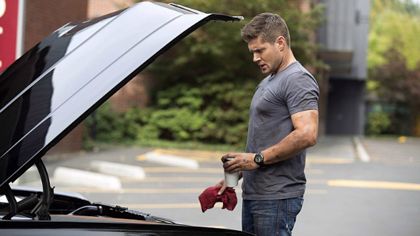 During the search of clues to investigate the mysterious disappearance of the Winchesters are teachers in the school. And finds that students are busy staging a musical, which is based on the adventures of the undead hunters. "They are inspired by the history of Chuck Shirley" – says Padalecki. "It's like coming to the theater and see my life through the eyes of the viewer" – adds Ackles.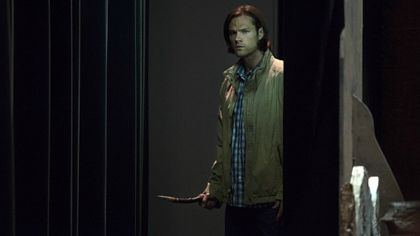 But this is not all the surprises that prepared the creators of Supernatural. Admire viewers heroes sometimes come back to the project, and Showrunner not ready to say goodbye to one of the most colorful characters – Bobby. His death in the seventh season of the project has shocked everyone, but viewers will be able to see him again soon. In the sixth episode of the tenth season of Dean learned something very interesting about his old friend, and the brothers will have to understand this situation to end.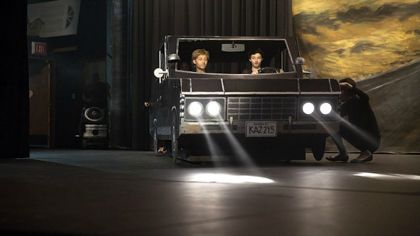 And finally, to brighten up the waiting offer fans of the series to see shots from the very jubilee episode.