January 16, rolling out the film "Grand Central" , party program "Un Certain Regard" at the Cannes Film Festival. Her second film tells the story of Rebecca Zlotovski passion that flared between young workers NPP Gary ( Tahar Rahim ) And his fiancee experienced colleague Carol ( Léa Seydoux ). We talked on the phone with the main actor, the winner of "Cesar" for his role as Malik "The Prophet" by Jacques Audiard , Takhar Rahiomom the nuclear threat, Fukushima, commercial cinema, the difficulties of sex scenes with Léa Seydoux, new projects and the situation in the French cinema.
Tell me, love, and irradiation – it amounts to the same thing?
Of course, these things are similar, mainly because both – irreversible and each has its own dose, which he could bear – no more, no less. We have built on this movie, at first glance, not seeming obvious parallels, and I am very pleased that we were able to convey that message. But for me, of course, a love story is in the first place.
A few months after the beginning of the film was an accident at Fukushima, how it changed your attitude to the picture?
When I first read the script, I even could not imagine that nuclear power is so dangerous, but when we started shooting, and had this terrible tragedy, I was shocked. As for my relationship to the film, I only strengthened the belief in what we are doing the right thing.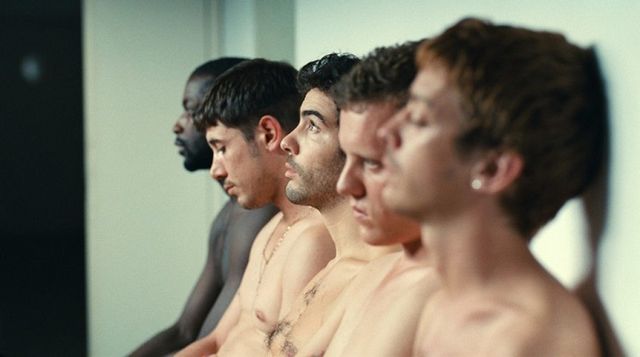 You play a worker who is engaged in troubleshooting at nuclear power plants, while preparing for the role you communicate with people who do this and actually risk their lives every day?
We were on site consultant, a real person who has worked 30 years at the station, and then wrote a book about it, it really helped me understand my character. And even during filming, I accidentally met two young boys, who are also engaged in this. We sat in a cafe, drank cider – great people are very open, sincere and endlessly brave.
"Grand Central love on atoms", in your opinion – is the author's cinema or mass that may be interested in absolutely any audience?
Of course, for all (laughs).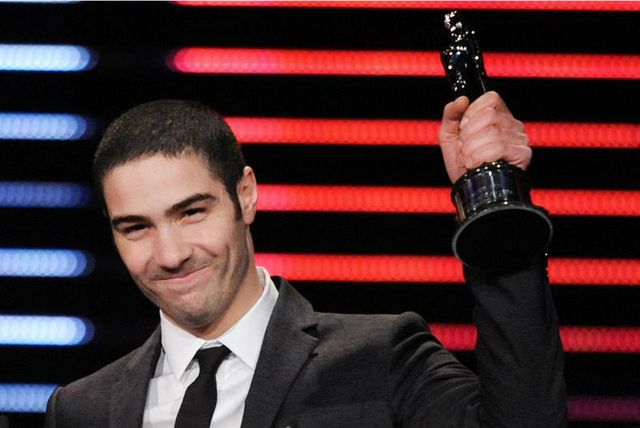 This is a social movie?
We did not set out to show the seamy side of life of workers in France, to pay attention to their problems, our heroes – is primarily people who love, make friends, sing, only a few unusual circumstances.
How did you work with Léa Seydoux ?
She spooky perfectionist like me, every scene we rehearsed a million times, we tried to penetrate as deeply as possible into each other to reliably show the passion that erupts between our heroes. Yet it simply amazing eyes, sometimes she does not even have anything to play, enough to turn toward the camera and the audience will understand everything.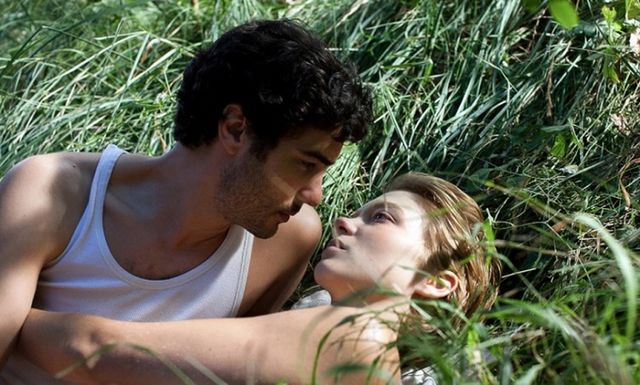 Intimate scenes provided with work?
Certainly difficult (laughs), but still very nice. And it was very difficult to stay within my character.
Film based on rhythm, on the general mood is very similar to the work of Jacques Audiard …
Jacques – a great director, and of course, that his works inspire a new generation of filmmakers. This – the continuity of this – a tradition, but I do not think the film has any conscious reference to his films.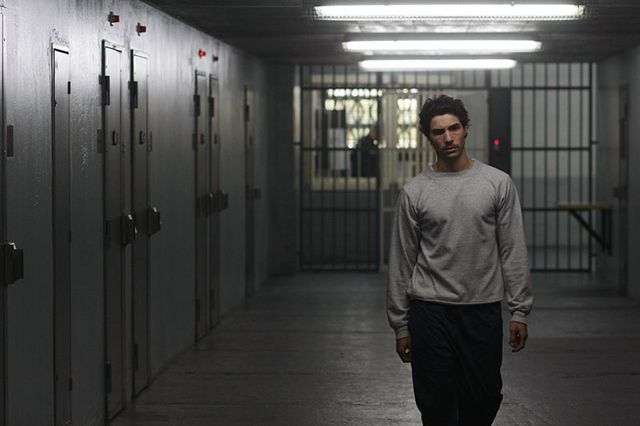 How do you see the situation in modern French cinema?
It seems everything is good (laughs). The French cinema is very good positions in Europe, for example, I was well known in Italy, often invited to appear. Now we have made a lot of movies, there are resources professionals, great actors, and I think the most optimistic prospects. A new generation of filmmakers – young, talented, bright, such as Rebecca (Rebecca Zlotovski – the film's director , "Grand Central. atoms Love" ), so watch out, Hollywood!
You starred in the movie "The Eagle" , what do you think is the difference between the European and Hollywood cinema?
The difference of course is present primarily in the technology with respect to. In America – this is that the industry, and in Europe the emphasis is still on the art. I grew up in such a mix of commercial and auteur cinema, so I'm equally comfortable here and there, and it seems foolish to separate them. Now I am in the comedy «Samba» with Omar Sy and Charlotte Gainsbourg . It will be a comedy, and I think that we get an example of quality commercial cinema, I hope that the audience will decide the same way. Movie comes from the influence of studios, independent projects play an important role: the money can be found in Germany, to shoot in Portugal, to invite Russian and French actors director. Cinema has no boundaries! In my opinion, the most important thing.