In March 2018, the popular Chinese manufacturer of tablets Teclast introduced its new device called Teclast A10S. The 10-inch model attracts attention with good hardware, metal case and very low price about $150.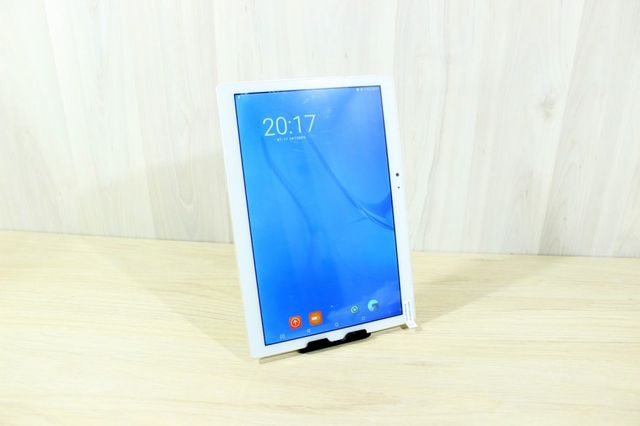 Teclast A10S Specifications:
• Operating system: Android 7.0;
• Processor: MT8163, frequency up to 1.3 GHz;
• RAM: 2GB;
• Built-in memory: 32GB;
• Support for memory cards up to 128GB;
• Display: 10.1-inch, IPS 1920 x 1200 (WUXGA), 10 points of touch;
• Cameras: front for 2.0MP, rear for 5.0MP;
• Battery: Li-ion 6000 mAh;
• Wireless data transfer: Wi-Fi Dual Band 2.4GHz / 5.0GHz, Bluetooth 4.0;
• Interfaces: OTG;
• Features: metal case, light sensor;
• Dimensions: 24.00 x 17.00 x 0.95 cm;
• Weight: 1000 gr.
I received Teclast A10S in my hands, and ready to introduce to you full review of this tablet.
Where to buy Teclast A10S?
[affcoups template="list" id="23783″]
Teclast A10S: Unboxing
So, the packing of new Teclast tablet is very beautiful. It is a cardboard box in orange-white colors with the manufacturer's logo.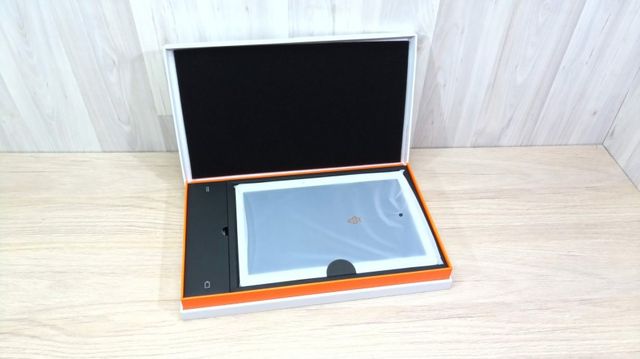 Inside the box you can find the tablet, user manual, USB cable for charging, as well as clio to remove the memory card slot.
There is no charger. In fact, I am not surprised that Teclast A10S doesn't have a power adapter. As a rule, new Teclast tablets support quick charging technology.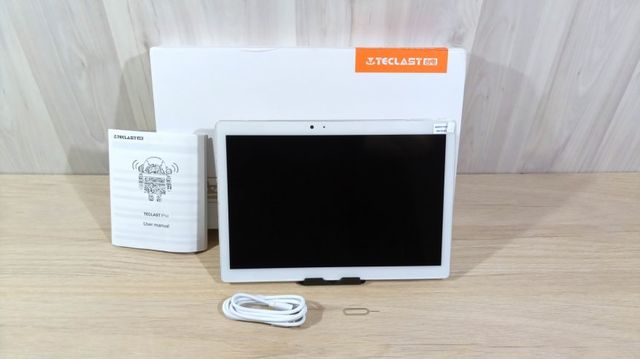 I think that the manufacturer decided to reduce the price of tablet, and save money on a special charger. Of course, it is not very comforable, because you need to look for power adapter. But from the other hand I understand Teclast company. Moreover, I think that you already have power adapter from other device, so you don't need another one.
Design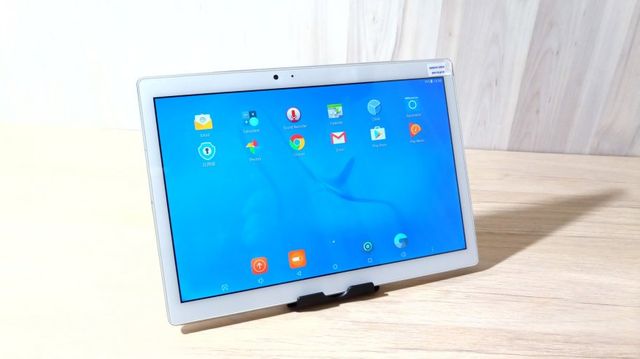 The body of Teclast A10S tablet is completely made of metal, while the front side is covered with glass. The manufacturer says that display has oleophobic coating, but it is difficult to verify because of protective film on the screen. There are no physical buttons to control the operating system on the front panel, and tablet uses on-screen keys.
Teclast A10S: Display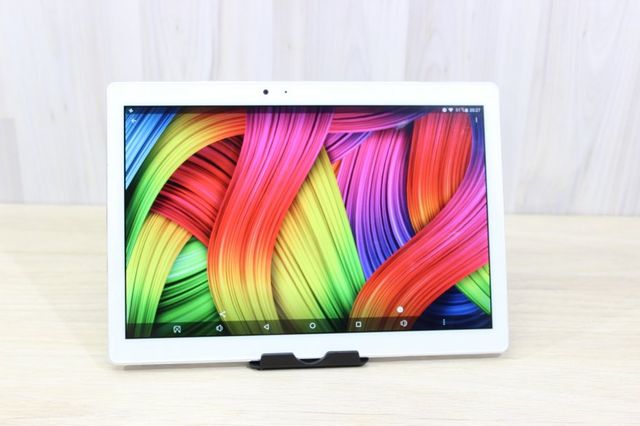 Teclast A10S is equipped with 10.1-inch display. The resolution for such big screen is also high – 1920 x 1200 pixels. This is IPS panel and it has 320 DPI.  The screen has a good margin for brightness. it is quite comfortable to use with 50-60% of brightness indoors. The viewing angles of display are very good, and there are no color distortions.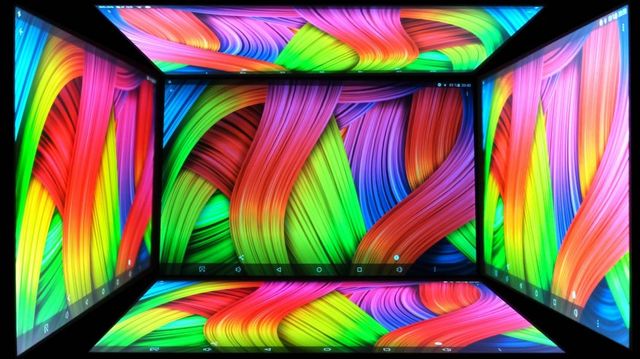 Teclast A10S: Software
A10S runs on Android 7.0 Nougat operating system. The operating system is not overloaded with third-party applications, although you can find some of them. For example, here is preinstalled application Teclast OTA. It provides software updates by air.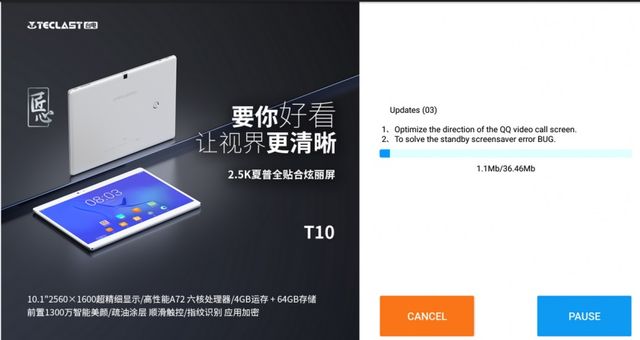 The settings menu is standard for tablets. Teclast A10S offers several screen modes, such as "black and white" reading mode, Eye Comfort mode, which includes blue filtering, thereby reducing eye strain, as well as Mira Vision mode, which allows you to control the color and contrast settings.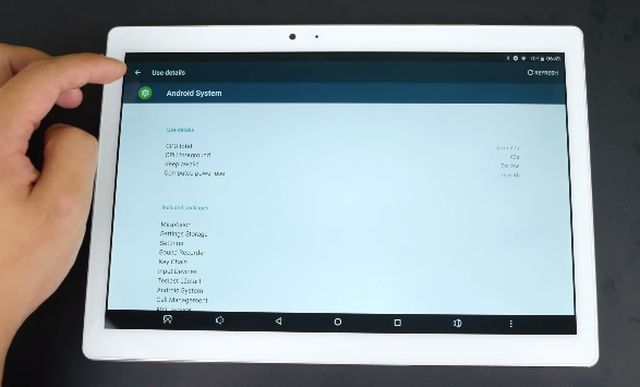 Another useful feature is the split screen function for portrait orientation of the tablet. It allows to divide the screen on two parts for different apps. It is very useful when you read the news and watch the video. If you want to enable split screen mode on Teclast A10S, you need to press and hold the right button under the screen.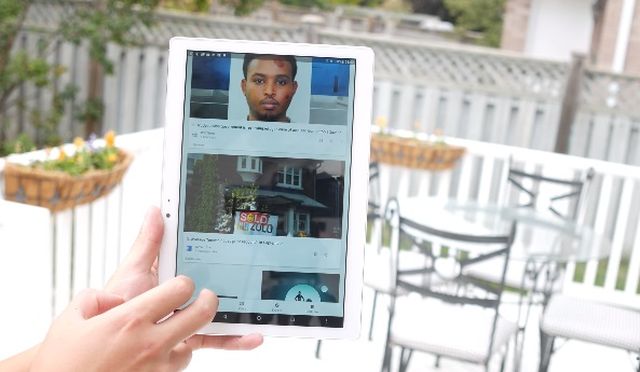 Teclast A10S: Performance
The tablet has 2GB of RAM and 32GB of internal memory with microSD memory cards support.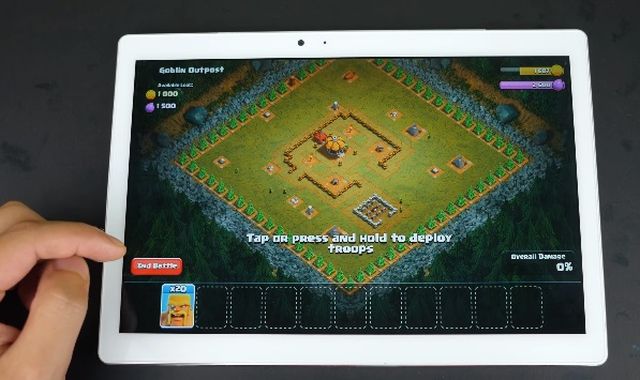 Without active apps the operating system consume about 1GB of RAM. Also there is 25GB of available memory for user.
The heart is MediaTek MTK8163 processor. The system's capabilities are complemented by a dual-channel DRAM interface, Imagination Technologies PowerVR GX6250 graphics processor, and a video codec that works with most modern standards.
Teclast A10S doesn't have any problems with Android Games. For example, I played World of Tanks Blitz, and maximum FPS settings range from 40 to 55.
Teclast A10S: Wireless Interfaces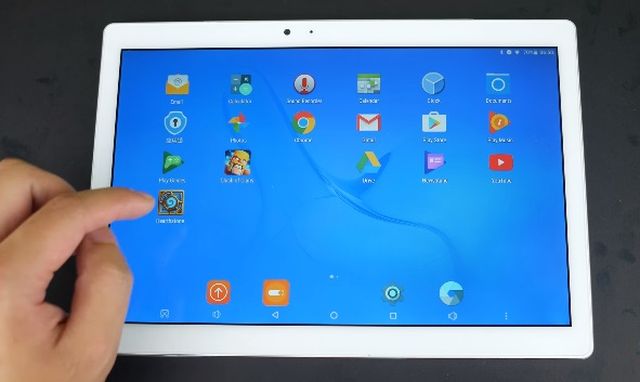 The tablet is equipped with Bluetooth 4.0 modules and two band WiFi 2.4GHz/5GHz. My experience shows that Wi-Fi works very well.
Teclast A10S: Battery
The manufacturer said that Teclast A10S has 6000mAh battery capacity. If we talk about battery life, then I have about 6 hours with Wi-Fi turned on and watching videos on Youtube at 70% brightness of the screen. It is good result for budget tablet with big display.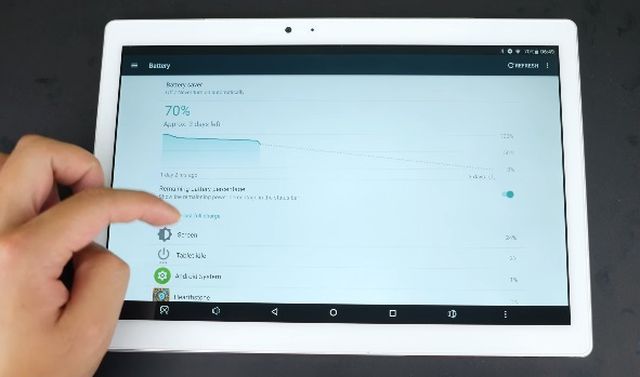 Also I want to note that the tablet consumes little energy when the screen is off.
Teclast A10S: Camera
Teclast A10S received 2-megapixel front camera and 5-megapixel rear camera. Only back camera has autofocus. I think it is good solution, because not many people use tablets for taking photos. The front camera plays more important role for tablet, because you can make video calls via Skype or live streams in Instagram.
The camera settings are not abounding in variety and basically come down to the choice of the necessary resolution for photo and video shooting.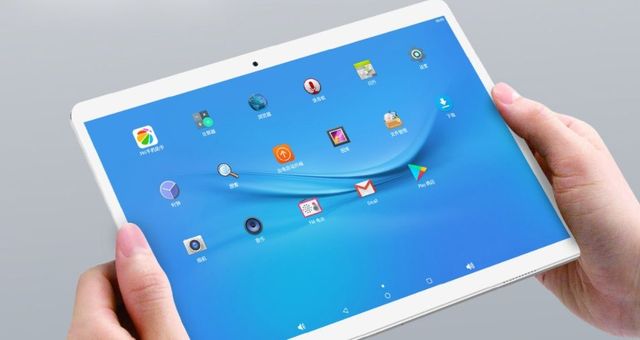 The quality of photos in my opinion is comparable with the most budget phones.
Sound
The manufacturer says that neww tablet provides excellent sound quality. The built-in speakers are loud enough, but they are still far from perfect sound.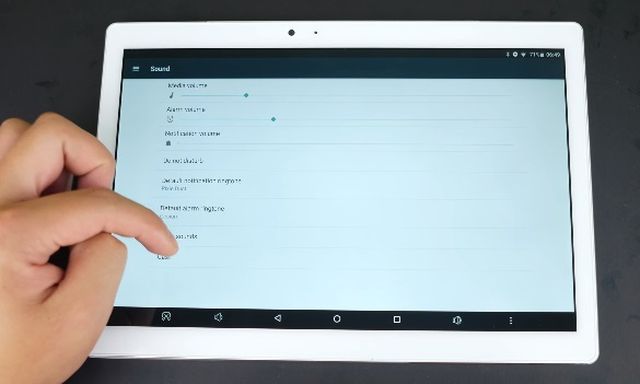 You can comfortably watch videos on YouTube or movie in a small company of people.
Price and buy
Teclast A10S is a very interesting budget tabket. It combines  good design, performance, an excellent screen and battery life. It can be very good option for home movies or entertainment on long trips. Right now you can buy Teclast A10S for $159.99.
Where to buy Teclast A10S?
[affcoups template="list" id="23783″]