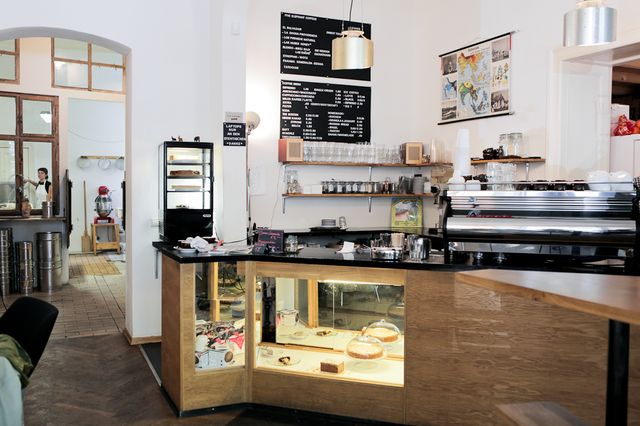 What could be better than walking through the streets of Berlin, shivering in the cold of winter and more wrapped in a scarf, to run into a cozy coffee shop, breathe alluring aroma of good coffee, stay at a small table near the window and look at just passers through thick glass … Specially for coffee lovers (as well as for those who are now in Berlin or ever going back) we have prepared a selection of extremely cozy cafes in Berlin (where the same and yet incredibly delicious coffee) collected estetsky German edition. Enjoy.
Westberlin
Café Westberlin is right around the corner from Checkpoint Charlie. Despite the fact that this place is quite a tourist, you will be enough to pass a few meters down the road, to discover this quiet and pleasant cafe. Among the visitors – mainly employees working nearby and ran here to intercept a business lunch, family, and … well, tourists. despite this heterogeneity, the atmosphere is always friendly and family-pleasant. Owner places Kai Brewer (Kai Brüer) even once said "We are equally friendly to both children and to the tourists and fans to sit behind a laptop."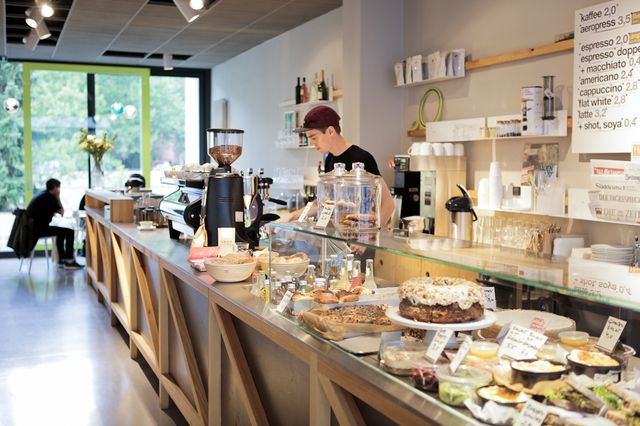 To a cup of coffee, you can choose anything from a really good snacks. For example, take a tasty sandwich (which is a large range), a piece of homemade cake or croissant. In addition, Westberlin a large selection of books and magazines on architecture, fashion and art, as well as separate work area and a reading area.
Companion Coffee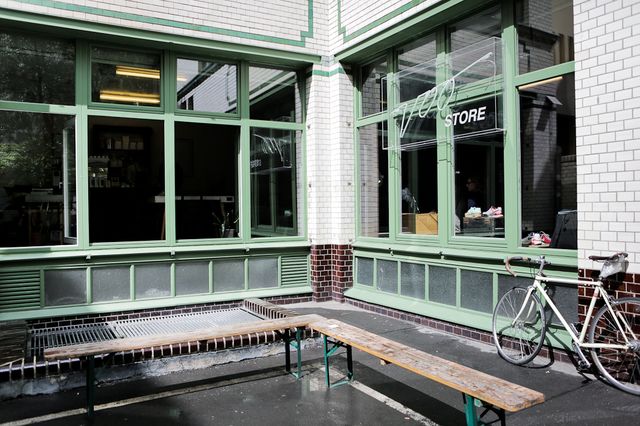 If you have not been here, you just have to select a couple of hours and go to this cafe for a cup of coffee. Chris and Sean, who are working here in January last year – real coffee enthusiasts know all about the art of making this glorious drink. Companion Caffee – this is actually probably the most appropriate name for this place. And all because behind the wall, in the same building located in sociable store Voo Store, which offers a very good selection of couture. Why not the ideal place to enjoy a new acquisition for a good cup of coffee.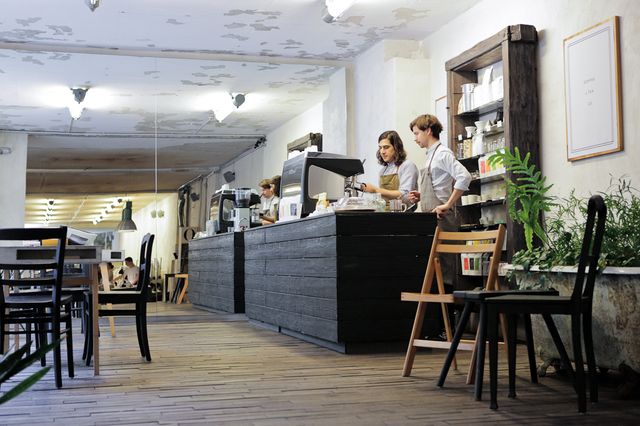 By the way, beautiful wood-concrete tables invented good Berlin designer Sirurdom Larsen (Sigurd Larsen) and are intended for sale. You will surely appreciate a perfect combination of design, fashion, enthusiastic staff and, of course, good coffee, and that is a Companion Coffee.
Five Elephant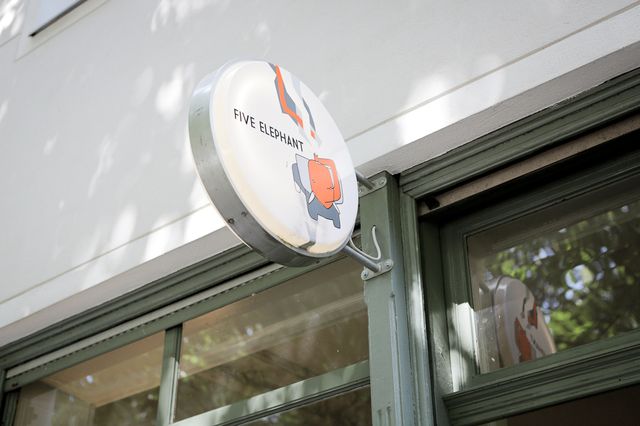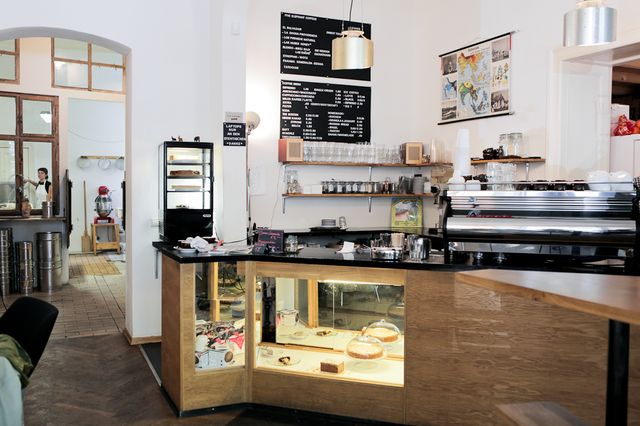 Secluded, nestled in a quiet area, close to Kreuzberg, cafe Five Elephant – the perfect place to warm up with hot and fragrant drink, relax and eat a piece of cake. At the rear of this cafe is a small bakery that just makes delicious homemade cakes. Believe me, you should try it! Paying particular attention to the quality, they make one of the most delicious coffee and do not forget about their own social and environmental responsibility. Their goal – to help the visitor not only enjoy delicious coffee, but also to help them feel all that way, which extends from grains coffee plantation to cup.
Five Elephant owners are in close relationship with its suppliers and can guarantee absolute quality of their product. Enjoy a coffee in a cozy relaxed atmosphere of this place.
Chapter One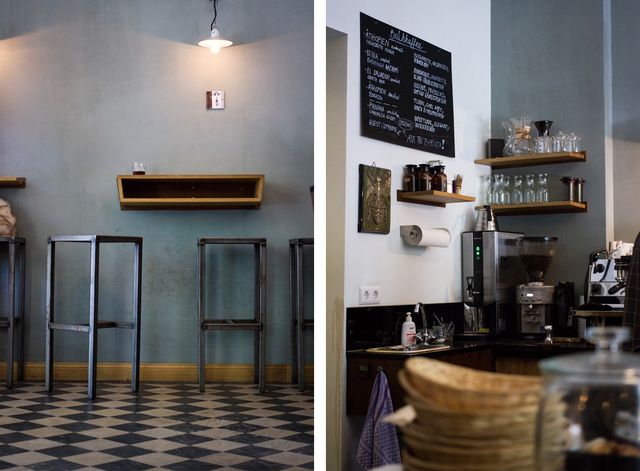 Located in the heart of Berlin's Kreuzberg, Chapter One cafe is a place where go hand in hand quality and fiery passion. It offers a variety of seasonal options espresso, as well as custom coffee, the main element of which is the preparation time. Preparing a coffee very slowly, and over time it turns strongly filtered drink that has a taste reminiscent of the taste of tea. Meanwhile, it's not tea, but rather something in between tea and coffee. Anyway, worth a try. Pronstranstvo coffee itself is small, but nevertheless includes a relaxation area where you can enjoy your coffee in silence.
And of course, all the staff of this institution truly passionate about coffee and how no one will know how to deal with a delicate coffee beans. Feel the difference by taking a freshly brewed hot or iced coffee.
Double Eye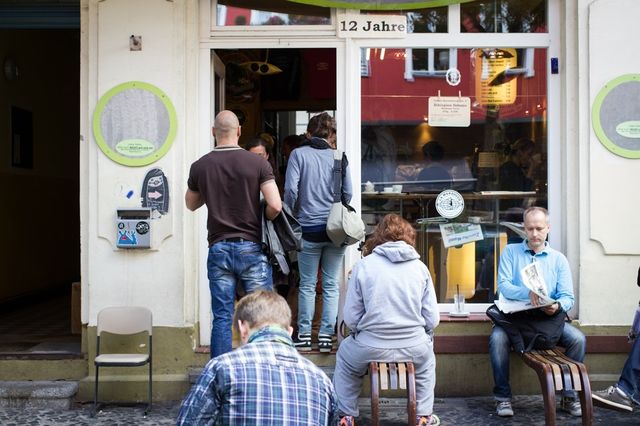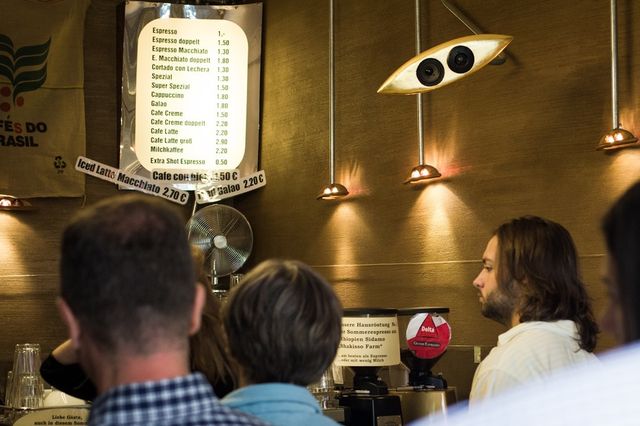 In Double Eye you will be the person who probably knows better than anyone their job. And all because the owner of the establishment – Arno Schmeil – two years in a row (2005 and 2006) was named world champion in cooking espresso. For this reason alone at the entrance to the cafe you will cover a good feeling of what is sure to offer you something special. In a small space would be a lot of people, but not in a hurry to leave, fearing a large queue. Service here pretty quickly, and in general, and what else you would expect by looking at one of the best coffee shops in Berlin?