All new – is well forgotten old. Another confirmation of this – a pair of roller skates Cardiff 3 wheeled skates, which are mounted on top of the shoes and have a stable chassis. And it is, indeed, a very practical solution – Skates can be removed and worn when needed and not worry about how to carry an extra pair of shoes.
Lovers of outdoor activities and fast-life in a city, for sure, will like these roller skates, enable you to move about their business with sufficient speed and still maintain their style of dress, and even shoes.
They differ from the typical model of roller skates in the design. In Coil Cardiff Skates – three wheels, which are located on the tops like an isosceles triangle, creating a stable platform, plus one additional wheel braking.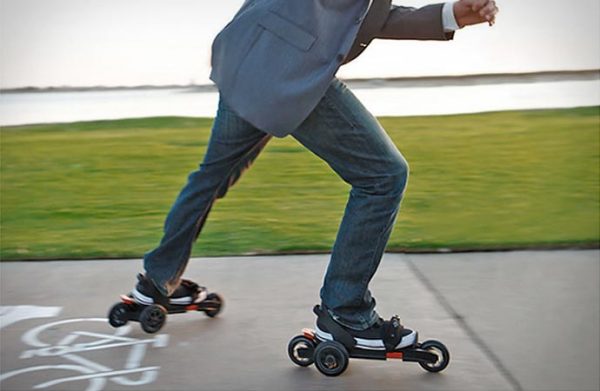 Manufacturers claim that this particular design provides "a unique maneuverability and excellent stabilization as during driving or during braking." Also – thanks to a sliding system skates have a universal size and suitable for both adults and teens. Catches feet made on the principle of the ratchet as ski boots, eliminate the need to mess with straps, buckles and other difficulties.
Obviously, the manufacturers of these skates got their inspiration from the 70s, as well as the creators of retro sandals Jeffrey Campbell , and they still have something very modern and relevant.