Baggage and the accessory brand Tumi, together with the German mark Cloud7 released collection of items for traveling with pets, including marching with wool pile rug.
The new line – four subjects: two folding mat different sizes, bag to carry a small dog or a cat, and a set of bowls for feeding. Appearance designers Tumi items developed in the spirit of the collection Alpha Bravo – textiles graphite hue and brown leather details.
"Viscera" bag-carrying, which can be increased in length by 15 cm, equipped with every comfort for the "guest" – bottom with hypoallergenic wool pad and two abstracted mesh window. Bag size allows to put it under the seat on the plane.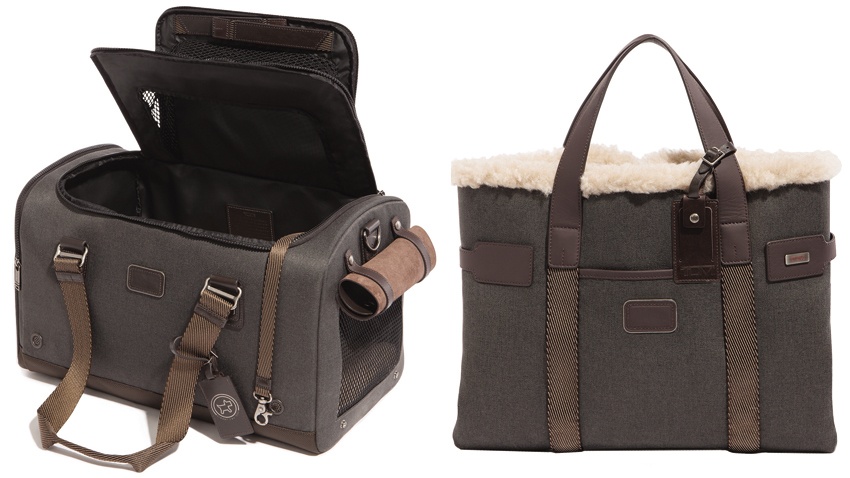 Mat for dogs – accessory for those who, following the example of enlightened Europeans, walks with dogs on exhibition, restaurants and even on BaselWorld. (You can put a link!) Wool carpet mat absorbs the smell of animal and pet mat perceives as "own place": it lies quietly in any room, whether it's exhibition stand or a drinking establishment, and does not interfere with other visitors.
Two bowls for feeding too tightly packed in a tube, buttoned zipper to uneaten food without dirtying other luggage.