Ulefone is probably the most popular manufacturer of rugged smartphones. We have written many articles about Ulefone phones. The smartphones are popular because they are good.
Of course, you should not compare the regular mobile devices with rugged phones, because the main feature of rugged devices is waterproof and shockproof. Yes, you can buy much better smartphone for the same price as rugged phone, but it will not be waterproof.
Ulefone Armor X3 is not the best budget smartphone, but it is probably the best RUGGED budget smartphone. It costs only $89, but it has IP68/IP69K protection grade, 5.5-inch display, 5000mAh battery, Android 9.0 Pie, dual camera, microSD support, NFC and 3.5 mm audio jack.
These are good specifications even for a regular budget smartphone. However, what about performance and camera? They aren't so good here.
We have prepared unboxing and full review of Ulefone Armor X3. We have already played games, ran benchmarks, tested camera and battery. We have something to say about this smartphone. Let's get started!
[affcoups template="list" id="40432″]
Unboxing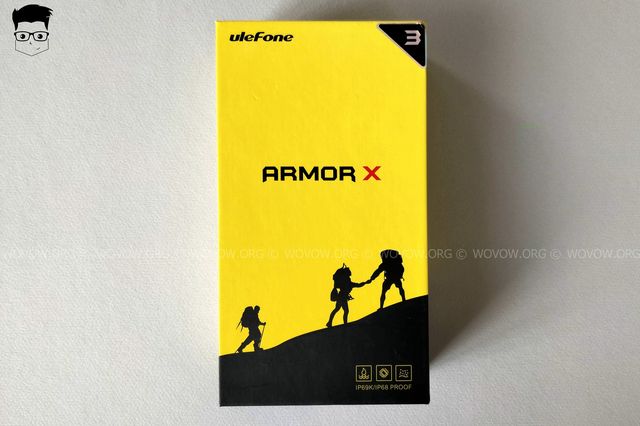 Ulefone Armor X3 has the same box as other smartphones from the series. Only the number 3 in the top right corner says that it is the third generation of smartphone.
Also, you can find a model name, as well as specifications and main features on the back.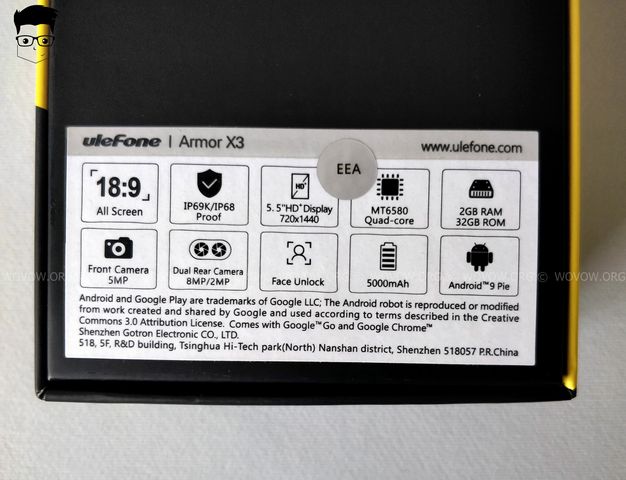 There is a lot of documentation, such as user manual, warranty card, instructions of phone charging inside the box. It is very nice that the Chinese manufacturer has added tempered glass in the package. Ulefone Armor X3 has protective film on the screen, but after a while, you will be able to take it off and put the protective glass.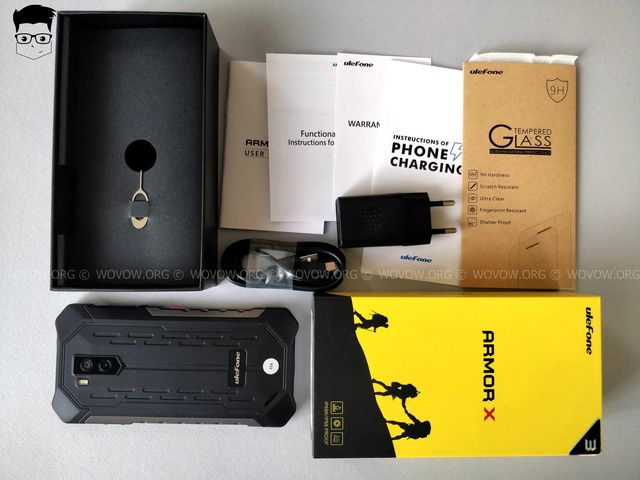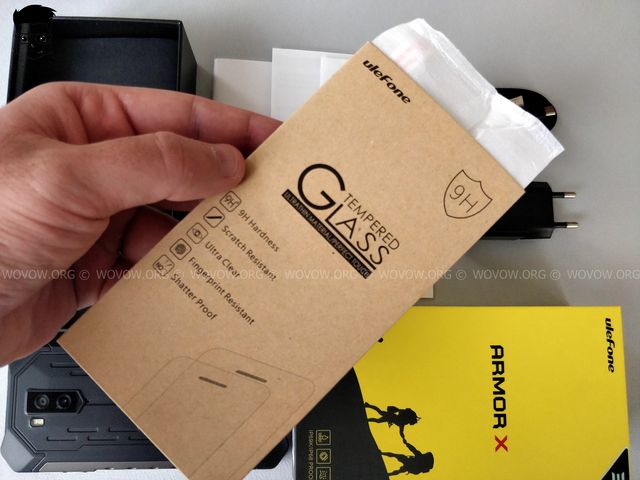 There is also microUSB charging cable and 5W charger in the box. Yes, Ulefone Armor X3 has only 5W charging, and looking ahead, the smartphone takes a very long time to recharge. We will talk about it later.

Design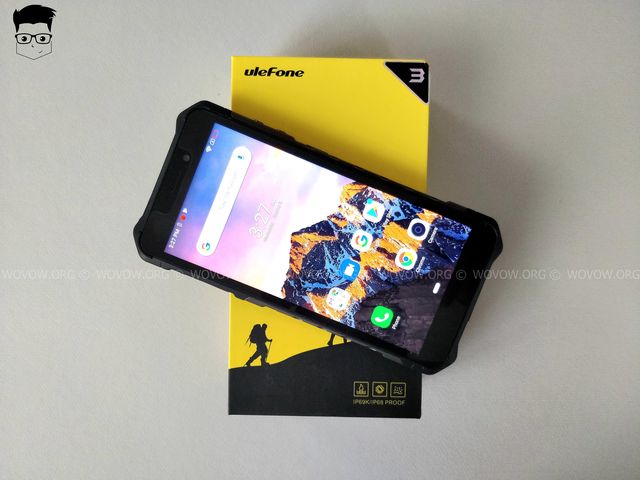 Ulefone Armor X3 has a standard design for rugged smartphones in 2019. It has rubber corners and back panel, while the side faces are made of metal.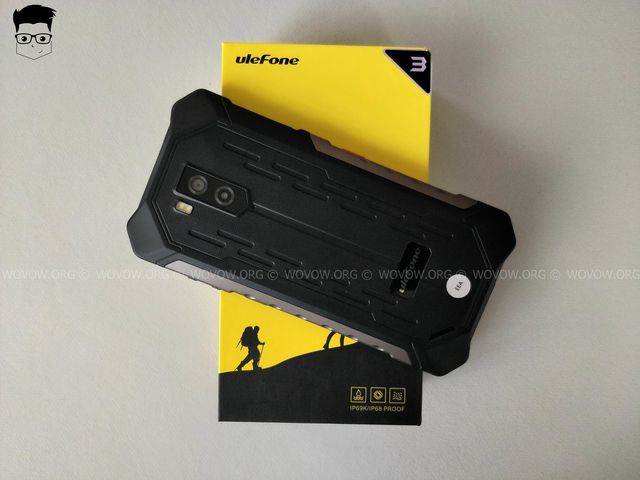 However, we want to note that Ulefone Armor X3 is not very bulky. Of course, it is bigger and heavier than a smartphone without any protection grade, but it is more compact than rugged devices some years ago.
By the way, did you notice that protective film has a notch? In fact, the smartphone has thick bezels on top and bottom. Most likely, the protective film is intended for another phone. Who knows!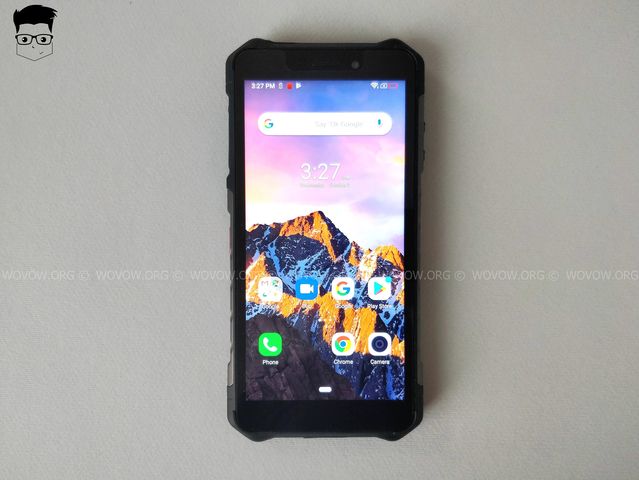 On the back, you can see dual camera, flashlight and company logo. The most interesting things are on side faces.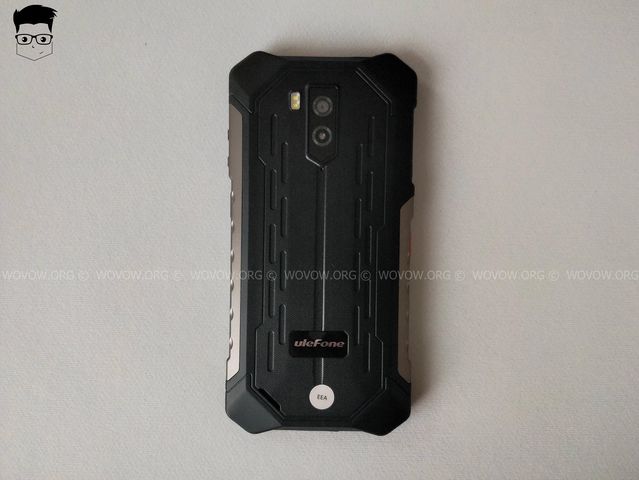 There is TF/SIM card slot and customized red button on the left side.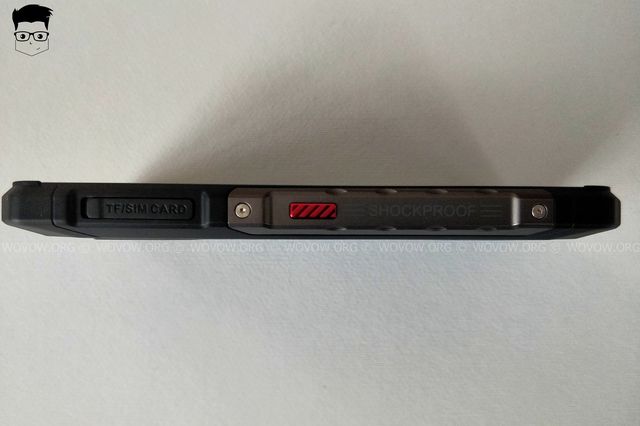 Volume rocker and power button are on the right side.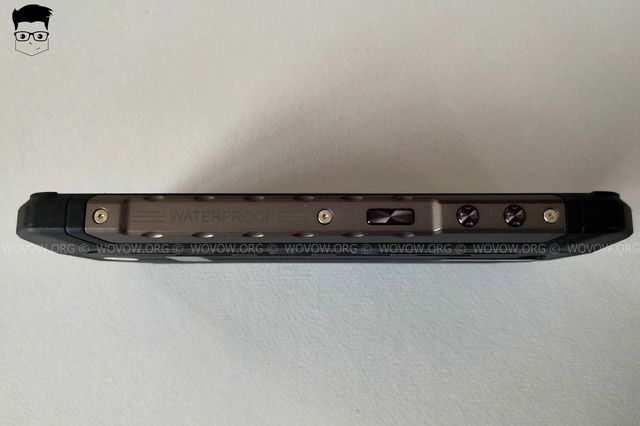 We have noticed the screws, but we are not sure that they can be unscrewed. Most likely, they are only design elements.
3.5 mm audio jack and microUSB port have rubber plugs. You have to close them before going to swim with smartphone. It is very important.
We cannot say that Ulefone Armor X3 has an amazing design, but for some reason we like it. It is small enough and light enough for a rugged smartphone. We think size is important for many people. Nobody wants to carry a brick that does not even fit in jeans pocket.
Display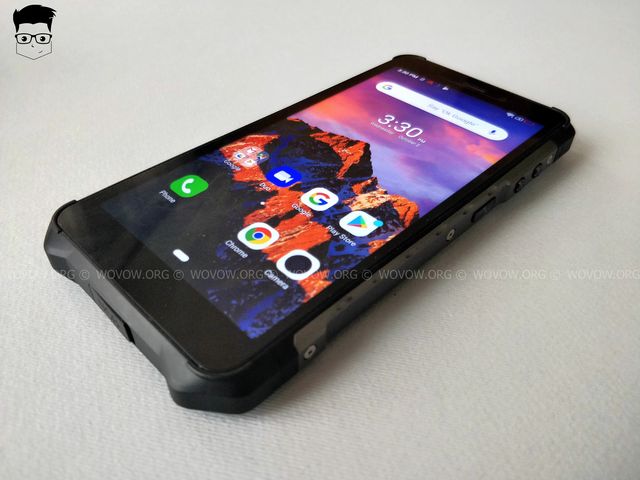 Actually, we have almost nothing to say about the display, because it is typical for ultra-budget phone in 2019. The screen of Ulefone Armor X3 has a diagonal of 5.5-inches and HD+ resolution.
We did not find information about screen protection, but it is very important for rugged smartphone. It should have Corning Gorilla Glass, but we do not know the generation of protective glass.
In general, the display is very bright. You can use it outdoors, and even in direct sunlight. The screen is very good for ultra-budget smartphone.
Hardware
It is time to talk about main problem of Ulefone Armor X3. First, the smartphone has MediaTek MT6580. The processor was released – WARNING – 4 years ago, in 2015. Can you imagine this?
In addition, Armor X3 has 2GB of RAM and 32GB of internal memory. Of course, it affects the performance, and it is quite low.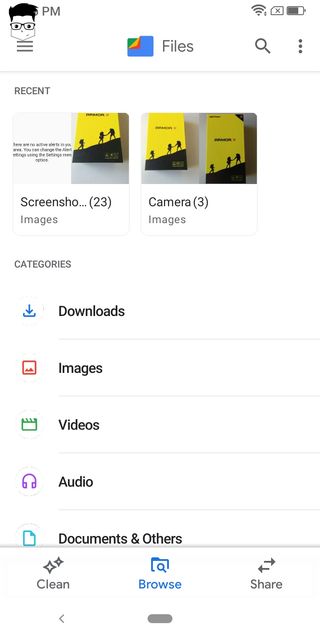 The good news is that you can use microSD memory card instead of the second SIM card. This solves the memory problem, but not the performance problem.
Yes, the smartphone is slow; it takes a long time to start-up and open apps, but it is not annoying. We want to say that these are expected slow-downs. You know when they will be. For example, you know that the app will open long time. You know that reboot takes a very long time. You expect this, and this is not annoying.
We have tested the smartphones with good hardware, but from time to time, when you do not expect that, they start working slowly or even an error appears. This is very annoying. As for Ulefone Armor X3, it is always slow, but there are no unexpected errors or breakdowns at all. That's good.
Benchmarks
We shared our personal experiences about performance of Ulefone Armor X3, but we also have to show you benchmarks tests.
It is a pity, but Armor X3 cannot run AnTuTu benchmark. It says – "Your device is not compatible with this version".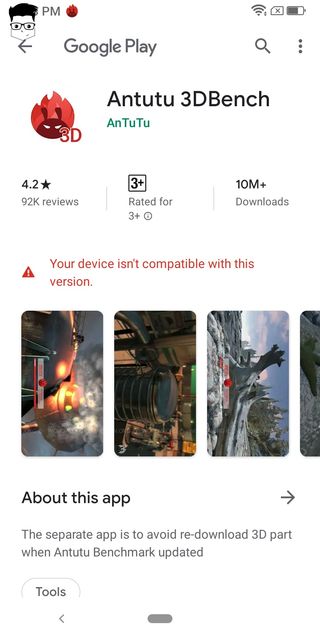 We didn't find GeekBench 4 in Google Play Store. It means that smartphone doesn't support the app.
You can see the screenshots below with 3DMark benchmark, AndroBench, SpeedTest and GPS test.
Games on Ulefone Armor X3
Ulefone Armor X3 has a low performance, but it runs games pretty well. We have played Asphalt 8 and PUBG Mobile Lite, and we have to say that they run very good. Although the graphics is low, but we were surprised that when the smartphone started these games.
You can watch the video with gaming on Ulefone Armor X3 below.
Software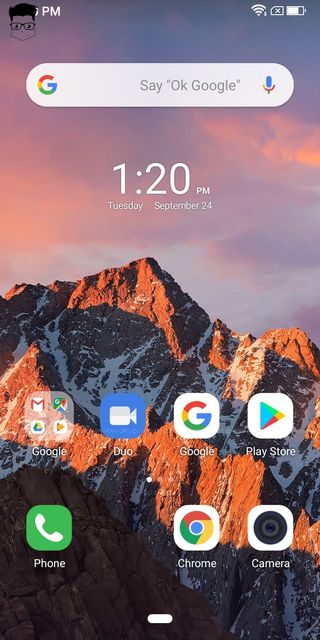 The budget rugged smartphone from Ulefone runs on Android 9.0 Pie. There are pre-installed Google apps, such as Play Store, YouTube, Maps, Music, as well as other applications: Outdoor toolbox, Note, Wireless Emergency, Sound Recorder, FM radio, etc.
As you understand, this is not stock Android, because the icons are customized, and there are many apps from the Chinese manufacturer.
However, we should say about main features. The first one is face unlock. Of course, it is not surprise in 2019, but it is a very good function for ultra-budget phone.
You can find Easy Key menu in settings. Here you can assign the function for the button on the left side, such as SOS, Flashlight and PPT.
There is also an interesting mode on the phone called Underwater. You can find it in quick settings menu. When you enable underwater mode, the touch screen is stop working. You cannot use any functions expect taking photo and video. You can use only volume up/down for that.
Camera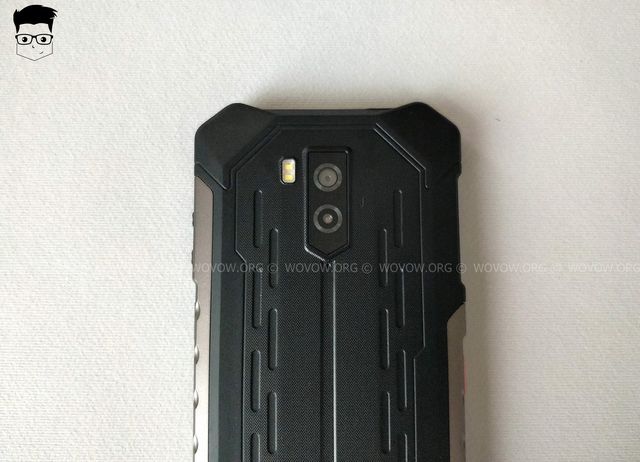 Ulefone Armor X3 has dual rear camera: 12MP main sensor and 2MP secondary sensor. The second sensor should be used for bokeh effect, but we don't think that it really works.
There is also 5MP camera on the front panel.
We have taken sample photos and videos in different modes and conditions. We just want to say that photos quality is acceptable for $89 smartphone.
Real sample photos on Ulefone Armor X3
Original photos on Google Drive.
Battery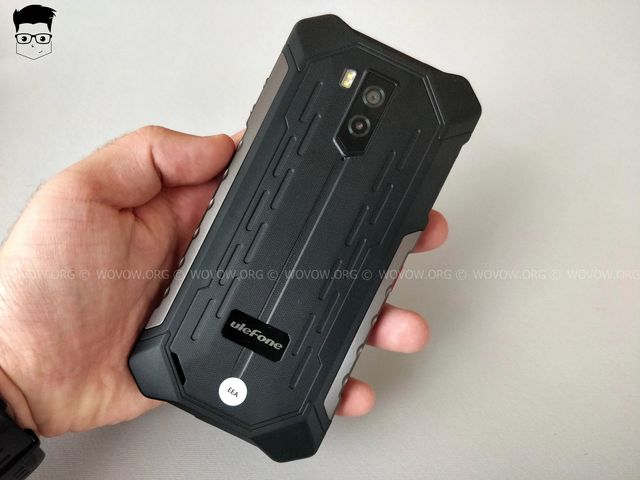 From one side, the battery of Ulefone Armor X3 is the feature of this phone. 5000mAh battery provides very long battery life. The smartphone lasted about 4 days while we have tested it. If you are not active user, then you can expect about 7 days of battery life.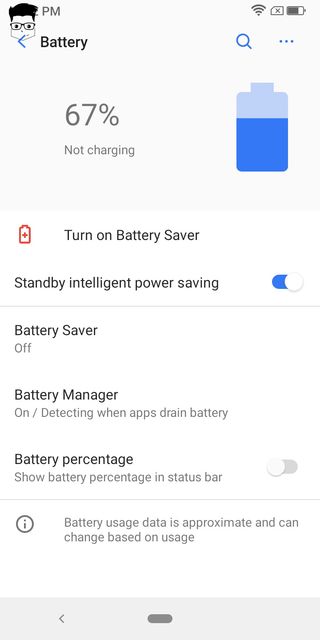 The main problem is in charging time. The full battery charge takes about 5 hours. It is a very long charge for 2019 smartphone. Of course, you can charge the phone at night, and you will not even notice any issues. However, if you need to charge your smartphone urgently, then you should expect about 15% in 1 hour.
Communication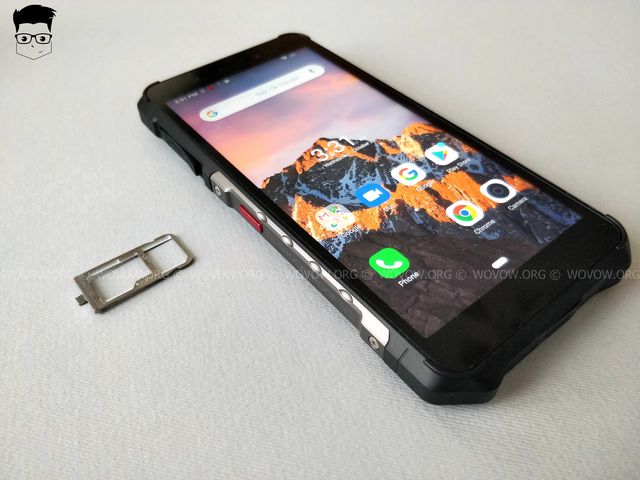 It is strange that Ulefone Armor X3 does not support 4G LTE bands. Most likely, this is because of processor from 2015. However, you can use two SIM cards.
The new Ulefone device supports Bluetooth 4.0 and Wi-Fi 2.4G.
Conclusion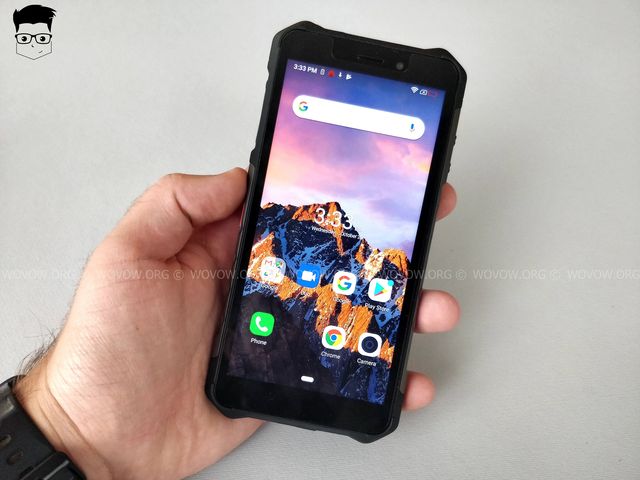 We cannot say that Ulefone Armor X3 is good or bad. First, you have to look at the price – $89 on GearBest. Only after the price, we can talk about other stuff.
Yes, Armor X3 has processor from 2015. The smartphone is slow, but there are no errors and unexpected crashes. We think it is the merit of the latest Android version.
If the camera is just OK, then the battery is great! The smartphone lasts very long on a single charge – up to 7 days.
As you understand, the main feature of Ulefone Armor X3 is waterproof and dustproof design. It has IP68 / IP69K standard, so you can use the phone under the water up to 1.5 meters for up to 30 minutes.
Ulefone Armor X3 is for those who do not care about performance, and need a durable smartphone with waterproof case and large battery. Given the price of only $89, it's a good deal.
[affcoups template="list" id="40432″]
Official website: ulefone