Today the flagship smartphones are used as professional cameras. They provide good image quality and even video recording. Unfortunately, budget smartphones cannot boast good cameras. However, Ulefone tries to combine good cameras and low price in new smartphone Ulefone S10 Pro. The smartphone received dual main camera, while the price is not higher than $100.
Ulefone S10 Pro looks much better than its predecessors from S series, thanks to new gradient design, HD+ display and Face Unlock function. Let's make first review, and find out should you buy it or it is a waste of money.
[affcoups template="list" id="32047″]
Ulefone S10 Pro: Design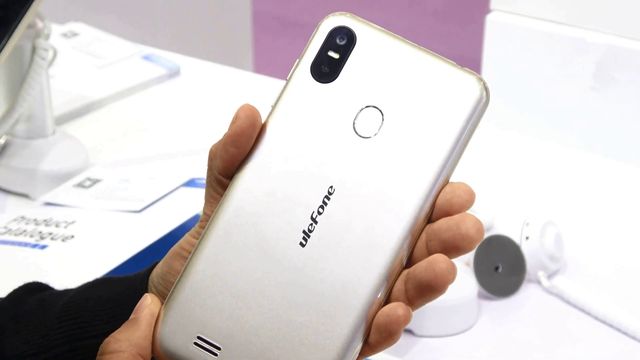 The smartphone has a very nice, stylish design. On the front panel we see HD+ display. Above there is notch with speaker, front camera and other sensors.
On the rear panel in the upper left corner there is dual main camera and flashlight. The fingerprint scanner is in the center. It is 360-degree, recognizes up to 5 different fingerprints from any angle, reads biometric data fairly quickly and allows unlocking the device in 0.1 s. At the bottom you can find a speaker and company logo.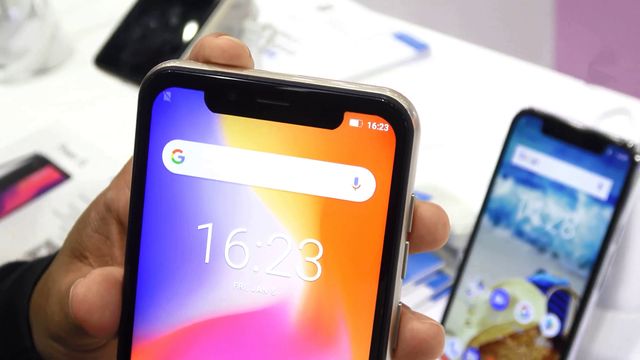 The smartphone is quite heavy – 171 grams. Also, it is pretty thick – 9.6 mm. However, due to the rounded edges of the back cover, it is comfortable to hold in the hand.
Ulefone S10 Pro is available in three color options: black, gold and purple.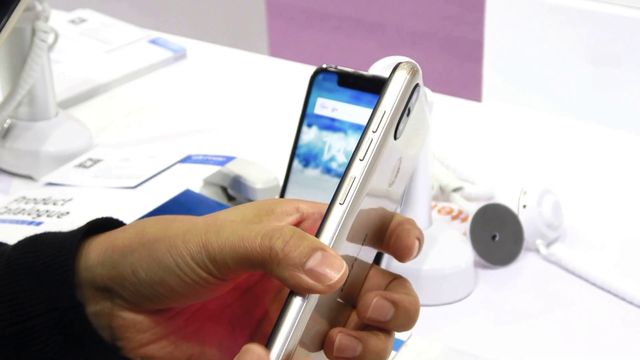 On the right side, as usual, there is power button and volume rocker. The headphone jack and microUSB port is located on the top. By the way, USB connector supports external USB devices via OTG cable.
The back cover is made of matte plastic, and it is removable. It provides access to the battery, as well as slots for dual SIM and microSD cards. Yes, you can use two SIM cards and microSD memory card at the same time.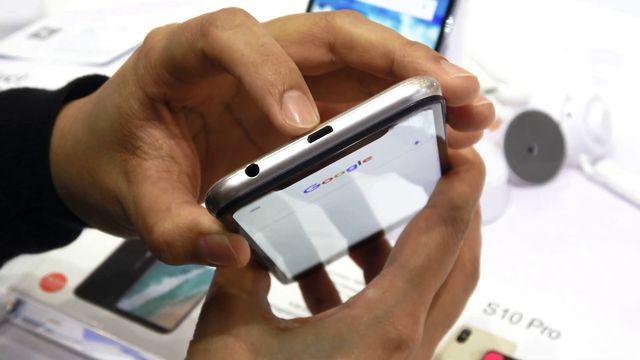 The smartphone comes in a cardboard box with user manual,  power adapter, microUSB cable and OTG cable. In addition, there is protective film to protect the display from scratches.
Ulefone S10 Pro: Display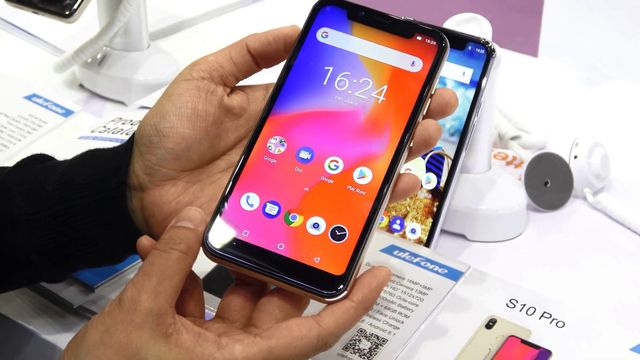 The smartphone has 5.7-inch display with HD+ resolution, 720 x 1498 pixels. It provides sharp and contrast image.
The aspect ratio is 19:9, while the screen to body ratio is 90%. This is very good specifications for $100 smartphone. In general, the screen has a clear, bright and saturated image. It is good even at maximum viewing angles, as well as in bright sunny weather.
Ulefone S10 Pro: Performance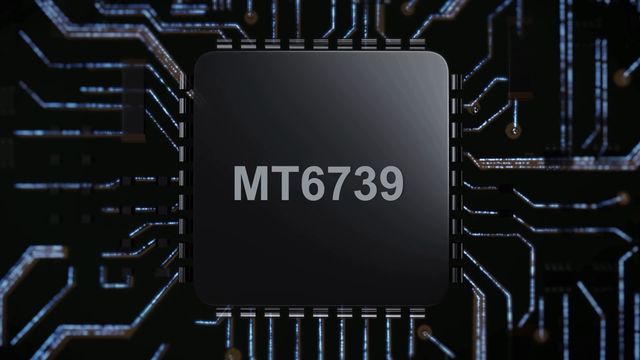 MediaTek MT6739WA chipset is used as the hardware basis for Ulefone S10 Pro. It is equipped with 4 cores, the frequency of which reaches 1.3 GHz.
MT6739WA is a budget processor. It provides a low-end performance for playing multimedia files, browsing, instant messengers, social media and other simple tasks. As you understand, this smartphone is not for games.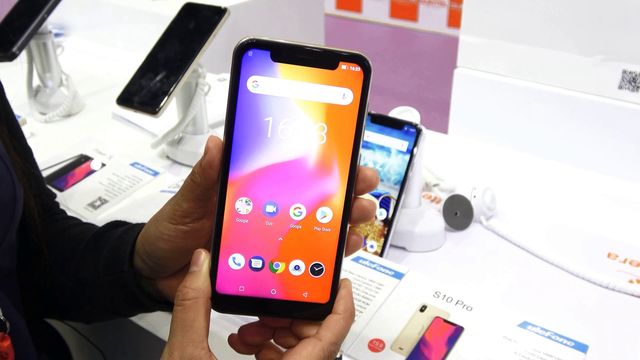 The smartphone runs on Android 8.1 OS Oreo without third-party pre-installed software. Ulefone S10 Pro has 2GB of RAM and 16GB of internal memory. As we already said, there is slot for microSD memory cards, so you can extend internal memory up to 128GB.
Ulefone S10 Pro: Camera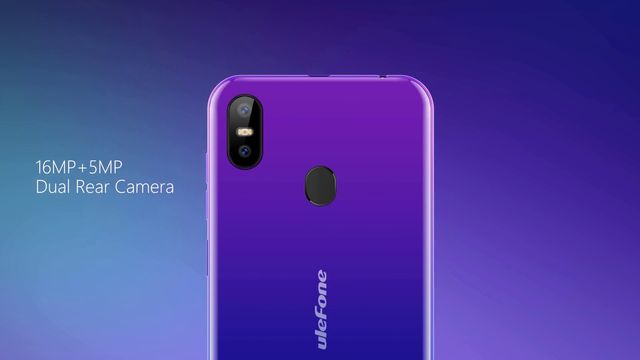 Perhaps, the main feature of this budget smartphone is dual main camera. The paired main camera lens is complemented by dual LED flash. The main 13-megapixel sensor with interpolation up to 16 MP has auto focus and aperture f/2.2. The secondary 5MP sensor is used for determination the distance between objects and creating bokeh effect.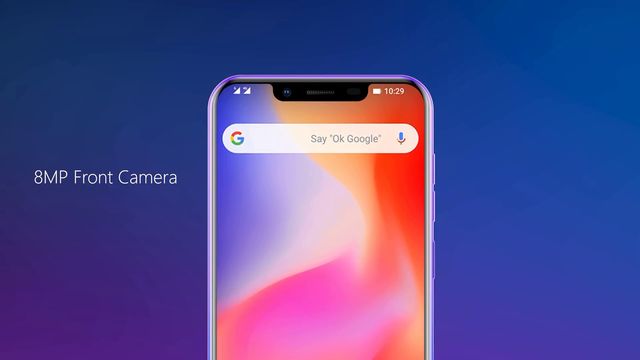 Let's hope that the background will not be blurred only in a circle, and we really get a quality bokeh effect. Anyway, bokeh effect can be turned on or off using a special button in camera app.
5 megapixel front camera has also been interpolated to 8MP. The quality of selfies should be good.
Ulefone S10 Pro: Battery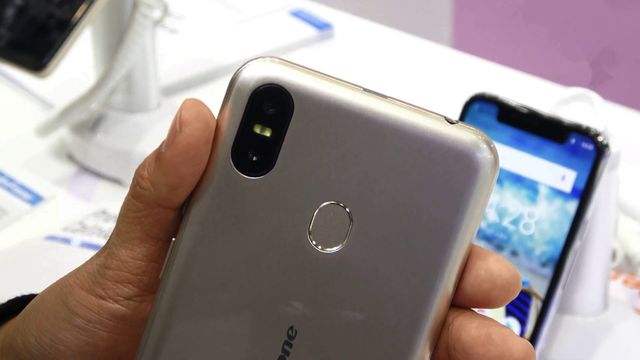 Thanks to an energy efficient processor and 3350mAh battery, the smartphone has good battery life. The manufacturer promises 9 hours of talk time, and 290 hours of standby time.
Ulefone S10 Pro supports 2G GSM, 3G WCDMA and 4G networks in FDD-LTE Bands 1/3/7/8/20. Wi-Fi is standard 802.11a/b/g/n. It provides wireless communication between the smartphone and other devices.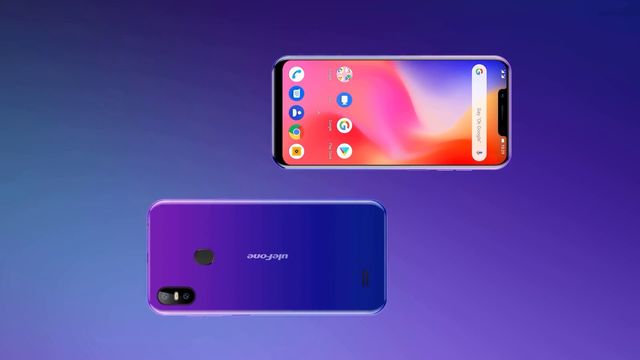 Pros:
separate slots for dual SIM and memory card;
fast fingerprint scanner;
Face Unlock;
good screen;
good battery life;
attractive price.
Cons:

Ulefone S10 Pro: Conclusion
Ulefone S10 Pro is a great budget smartphone with long battery life on a single charge, good display, fast and accurate fingerprint scanner and, most importantly, decent dual camera. In addition, new smartphone has removable back cover with three slots for dual SIM and microSD.
Given the impressive list of advantages and affordable price, Ulefone S10 Pro is an excellent option when choosing a budget smartphone up to $100.
[affcoups template="list" id="32047″]
Ulefone S10 Pro Review Video
Source: ulefone