Chinese manufacturer UMIDIGI announced the start of sales of its new smartphone – UMIDIGI Bison. We will be able to buy a new phone on October 16-17. There is still time to collect money! Fortunately, it is not so much money to collect – only 150$. I can assure you, UMIDIGI Bison is worth this money.
Among the main features of the new smartphone: shockproof and waterproof case, 6 GB of RAM and 128 GB of internal memory, Android 10 operating system, 48-megapixel main camera and 24-megapixel front camera, NFC, 5000mAh battery and many other features.
And this smartphone will cost only $149! It is hard to imagine it.
If you go to Aliexpress product page right now, the price will be $299. Don't worry, the official start of smartphone sales will be on October 16-17, and then the price will be $149.
Okay, let's talk about the main features of UMIDIGI Bison.
Where To Buy?
Rugged design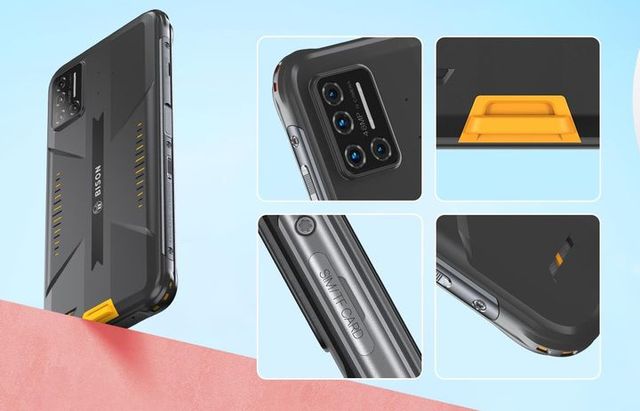 UMIDIGI Bison is probably the first smartphone from a Chinese manufacturer with a rugged design. To be precise, the case is made according to IP68 and IP69K standards. These standards guarantee protection from water at a depth of 1.5 meters for 30 minutes, as well as protection from sand, dust and falls.
Two customizable buttons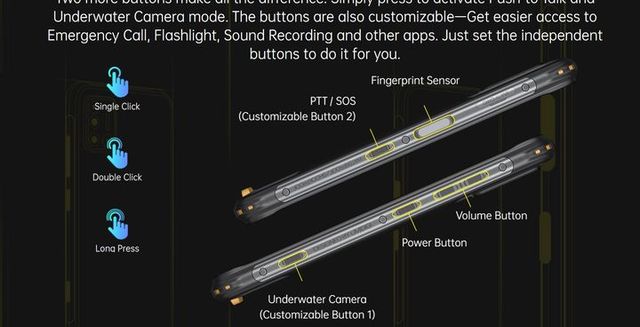 You know, many rugged smartphones have a customizable button. However, UMIDIGI Bison has two customizable buttons. By default, one of them is used for SOS, while another one is used to open the camera application.
You can also select functions for a single button press, a double button press, or a long button press.
By the way, the fingerprint scanner is on the side edge, next to the customizable button.
Glove mode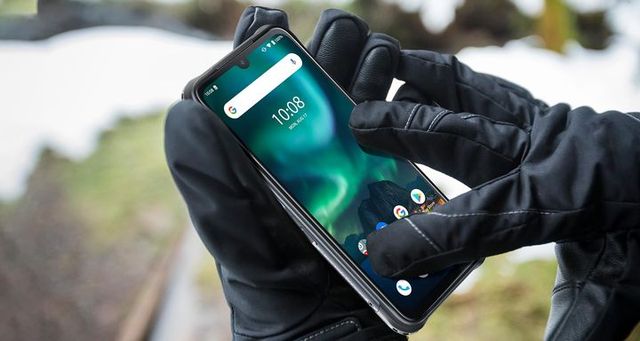 Do you remember special gloves without fingers or with fingertip pads so you can press the touch screen? You may have one of these. The new UMIDIGI smartphone has a glove mode that allows you to press the touch screen even with gloves on.
This is a very useful feature for a rugged smartphone, and even for a normal smartphone.
Full HD display
Even though UMIDIGI Bison is a budget smartphone, it has a good 6.3-inch Full HD screen. As a rugged smartphone, the display is covered by Gorilla Glass, but I couldn't find out which generation.
Performance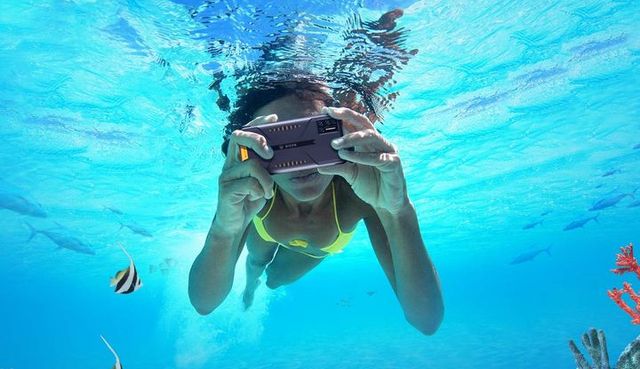 Okay, let's move on to the performance of UMIDIGI mobile device. This is another very interesting part of UMIDIGI Bison.
First, the smartphone runs on Helio P60 processor. This is a good chipset that we have already seen in a previous UMIDIGI X smartphone.
Let me remind you that UMIDIGI X smartphone scores about 165.000 points in AnTuTu benchmark. I expect approximately the same result from UMIDIGI Bison.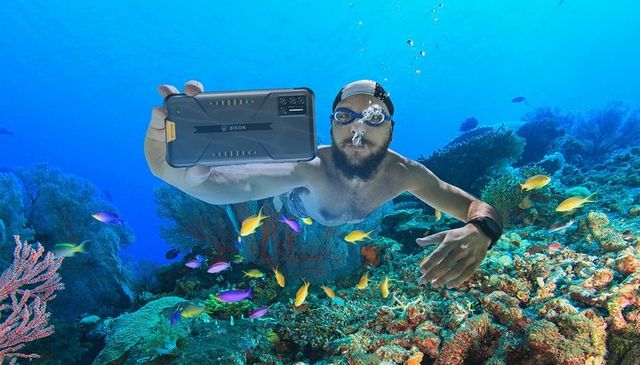 You know, UMIDIGI Bison will probably have even better performance than UMIDIGI X because the new rugged smartphone has 6GB of RAM while UMIDIGI X has only 4GB.
Also, UMIDIGI rugged smartphone will have 128GB of internal UFS 2.1 memory with microSD card support.
Very good for a $150 smartphone, wouldn't you agree?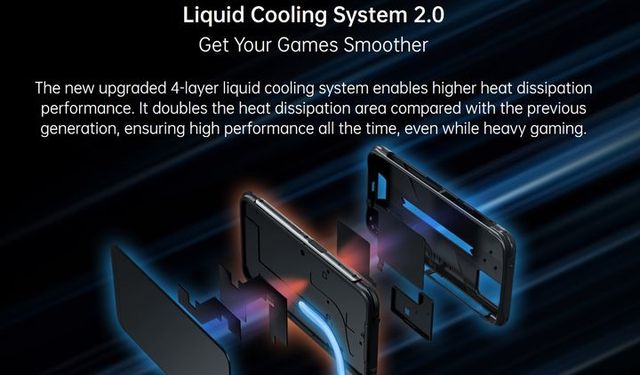 By the way, on the official website I saw a picture that says about Liquid Cooling System 2.0. Will the new UMIDIGI smartphone really have a liquid cooling system? I am very interested to try it in games. The idea is that a smartphone should not heat up.
Other features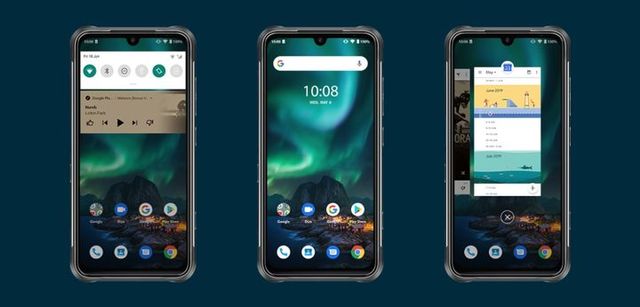 You should also know that UMIDIGI Bison has NFC support for contactless payment, the latest version of Android 10 operating system, support for dual 4G LTE SIM cards, and enhanced antennas for navigation outdoors.
Quad camera on the back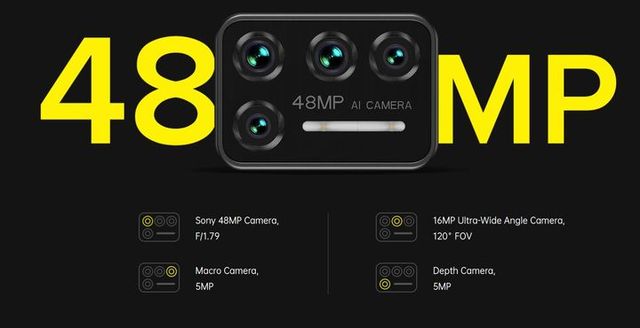 You know, UMIDIGI Bison never ceases to amaze me. The smartphone is equipped with four camera sensors on the back panel.
The main sensor has a resolution of 48MP, a second wide angle sensor has a resolution of 16MP, a third depth sensor for bokeh effects on 5MP, and a fourth sensor for macro photos has a resolution of 5MP.
Surprises do not end there. 24-megapixel selfie camera is located on the front. Fantastic for a $150 smartphone.
You think I praise UMIDIGI Bison very much and try to sell it to you, but I am really impressed with specifications of this smartphone. Moreover, if you are hesitant, I advise you to wait for the official start of sales, and real hands-on reviews. Perhaps, the smartphone is not as good as it looks.
5000mAh battery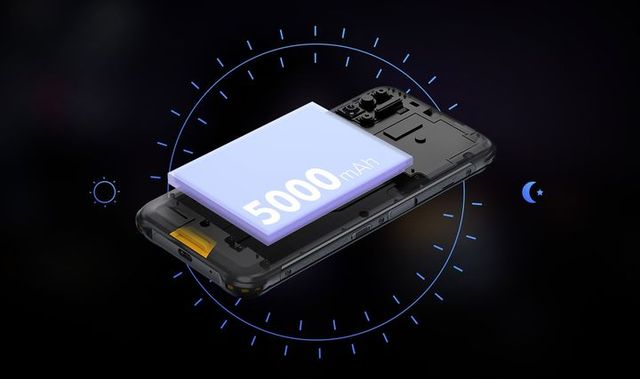 Finally, I want to tell you about the battery. UMIDIGI Bison has a battery capacity of 5000mAh. In fact, it is not much for a rugged smartphone.
On the other hand, UMIDIGI Bison is thinner than many other smartphones with water and shock protection. By the way, the new UMIDIGI phone is 12.8mm thick.
Should you buy UMIDIGI Bison?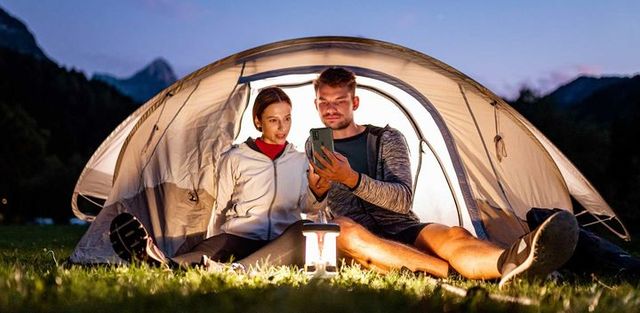 As I said before, you should not hurry to buy a smartphone or any other device. First, you need to watch and read the real reviews.
However, in the case of UMIDIGI Bison, I'm ready to take a risk and order a smartphone during the official start of sales – October 16-17.
Where To Buy?