In February last year, Sony has sold the company's Vaio brand Japan Industrial Partners, which was originally planned to focus exclusively on the Japanese market. Now Vaio decided to expand the geography of sales, in the first place chosen markets of the US and Brazil.
But this time Vaio decided to focus on a specialized segment. CEO Yoshimi Ota (Yoshimi Ota) believes that in the past, Sony made a mistake trying to make mass Vaio brand. He noted that the company is not interested in the cheapest models. Instead, it plans to produce devices for designers, photographers and other creative professionals, most of which is now using the products Apple.
The first device that Vaio present in the US market, would be a tablet with Canvas Z keyboard dock, a processor Intel Core i7, 16 GB of memory and 256 GB SSD. Such novelty will cost $ 2,200, and the tablet will go on sale in October.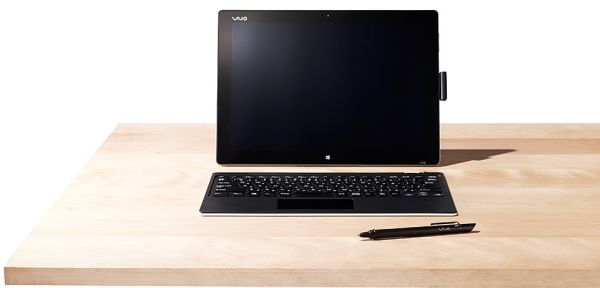 It is noteworthy that the Vaio plans to do well, such as wearable electronics, robots and other devices.
Ota sure that by the end of the year, the company earned an operating profit.