About four months ago I made a review of Vernee Mix 2. It was my first smartphone from Vernee. Today I want to talk about new device from Chinese manufacturer called Vernee X1. It comes with 6GB of RAM, 64GB of internal memory, 6200mAh battery and its price is under $250 (below you can find a special offer with a price of $209.99). Are you interested in this phone? Let's make full review, unboxing and testing of Vernee X1.
Vernee X1: Unboxing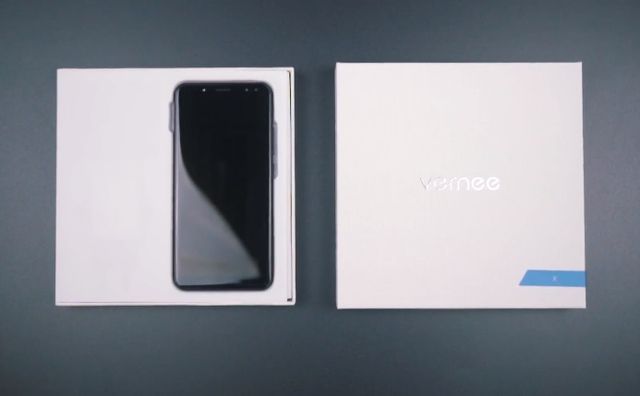 The box is very similar to Vernee X, except for logo X1 in the right corner. The package content has everything you need and even more, for example, different documentation, SIM needle, a fast charger with Pump Express support up to 12V/1.5A, USB Type-C cable. Also there is an adapter from USB Type-C to 3.5 mm, a protective film on screen, and even silicone case.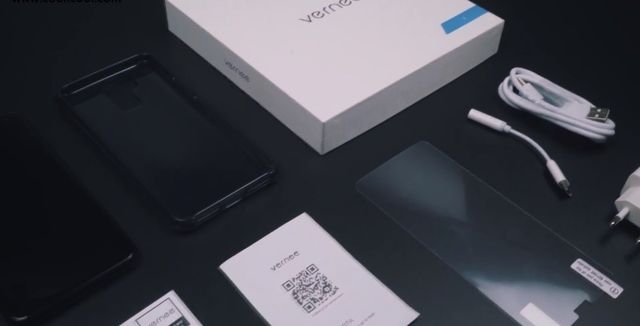 Vernee X1: Design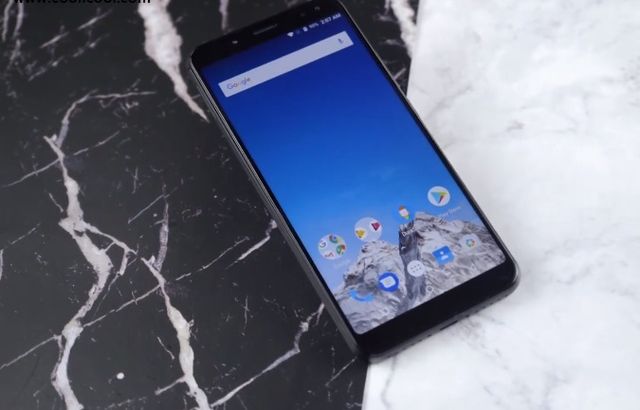 The smartphone already has factory film on the screen. OK, friends, the first impression of a smartphone – it does not feel like a "brick" and does not look as very big as all the previous brands that I have seen with a similar battery capacity of 6000 mAh. Its weight is only 199 grams.
The back cover is made of matte plastic. It almost does not collect fingerprints and does not slip in the hand. However, there are glossy inserts for antennas.
The thickness of smartphone is 9.8 mm. On the left side you can find a slot for dual SIM cards. The top side is clear, while the right side provides volume rocker and power button. At the bottom you can find main speaker, microphone and USB Type-C port for charging and data transfer. As you can see, there is no 3.5mm headphone port, but you can use adapter from Type-C.
On the front panel there is a set of sensors, two front cameras, LED flash,earpice and LED notification. There are no physical buttons at the bottom, and smartphone uses only on-screen navigation keys.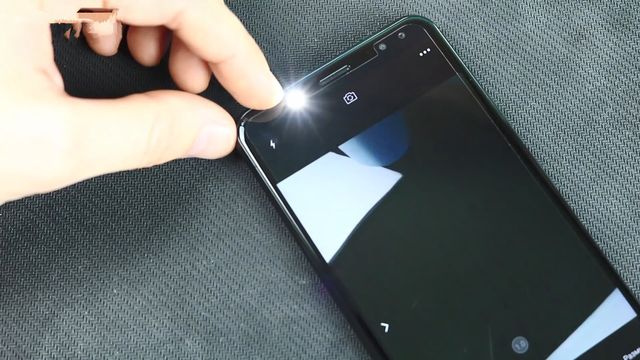 Vernee X1 has 6-inch display with a resolution of 2160×1080 pixels and minimal bezels. IPS panel with trend ratio of 18:9 aspect ratio occupies 83.8% of the front panel. It looks great, especcially for watching movies and playing games. As I already said, the screen is protected by Corning Gorilla Glass and 2.5D glass.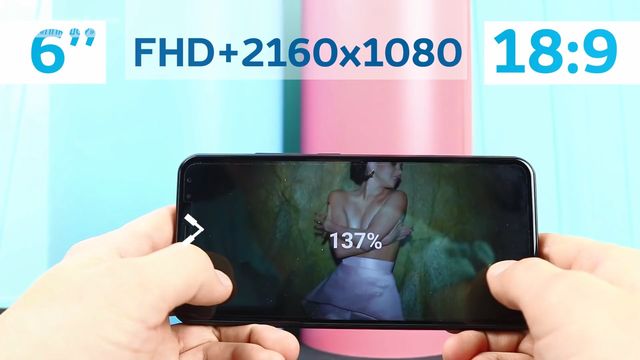 In general, the display is one of the highlight of this phone. I cannot say anything bad about it, everything is nice.
Vernee X1: Performance
The smartphone is powered by 8-core 64-bit MTK6763 Octa Core processor with four energy-efficient cores for simple tasks and four high-performance processors for more powerful actions, like gaming. The chipset works in tandem with graphics accelerator Mali G71 MP2. You can say that processor is bad, and Vernee had to use Snapdragon chipset. However, I don't agree with you. It provides good performance for budget phone. Also there is 6GB of RAM and 64GB of internal memory. It makes the smartphone one of the best options on the market.
Personally, I now can not remember the smartphone up to $250 with similar specifications. The smartphone does not slow down, performance is great for all modern games and everyday tasks. For a week of tests, I did not notice lags or slowdowns. Although the new Launcher feels a little slower than stock Android.
Vernee X1: Tests
Vernee X1 scores about 66000 points in AnTuTu. The smartphone does not heat up even after all benchmarks tests. Also I am pleased with stable wireless networks. It is about 70MB/s in every corner of my flat. Also there is support for all known sensors, except NFC. For some people it can be a disadvantage, but I am not disappointed.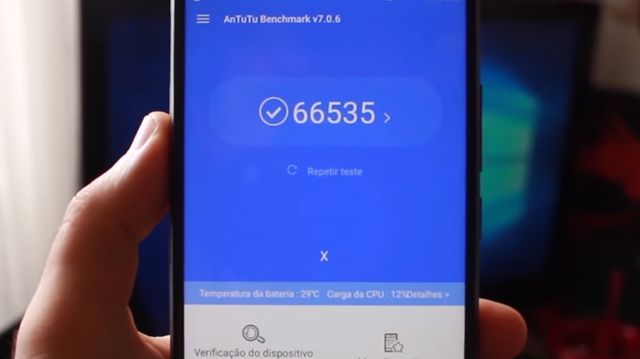 The sound quality is good. The speaker is loud, and there is rattling even at maximum volume. Well, as for the games, as I said, there will be no problems.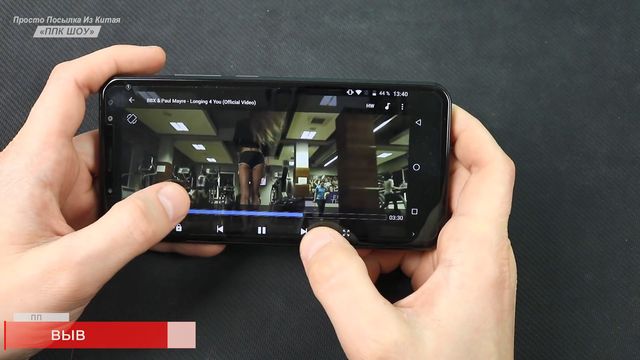 Vernee X1: Camera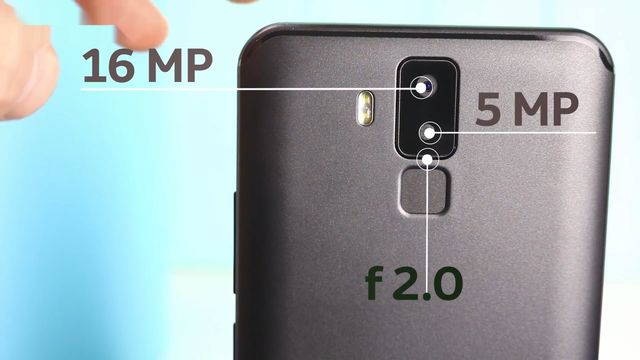 In total, there are four cameras. All of them were produced by Sony. However, we don't have information about sensor model. On the back panel you can find 16 megapixel and 5 megapixel sensors with f/2.0 aperture. I cannot say that it is the best phone camera I have ever tested, however it is still good. If you really need camera phone, then you should look for Xiaomi Mi A1.
The front camera also has two sensors of 13- and 5-megapixel to blur the background. Also LED flash is provided to take good selfies. However, I do not advise you to expect anything outstanding from cameras.
Vernee X1: Battery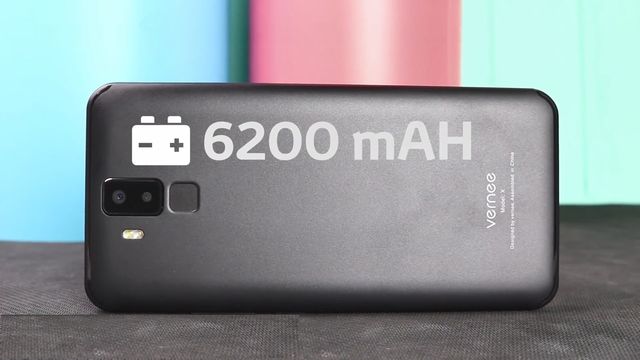 From the other side, Vernee X1 has one of the best battery life. It has 6200mAh battery, and for about a week I charged it only two times. If you are an active user, then you can expect on two days of battery life on a single charge.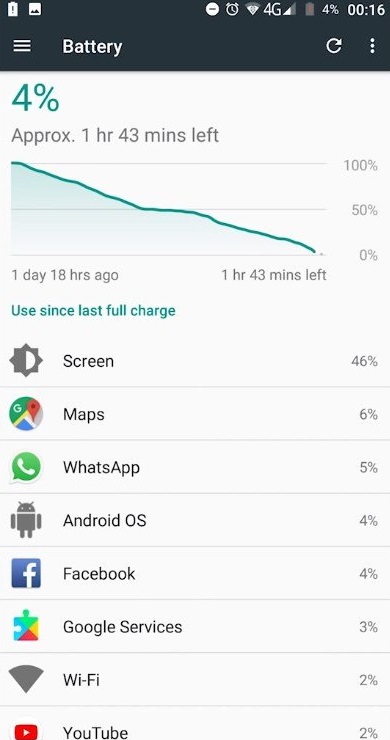 Also the battery supports quick charge technology called Pump Express. The full battery charge takes about two hours. It is great result for 6200mAh battery! During the night my phone discharges only 1%. During 5 hours of gaming the battery level drops to 60%.
Vernee X1: Face ID Recognation
Another feature of new Vernee phone in 2018 is Face Unlock. The manufacturer says it unlocks the smartphone for miliseconds, but it seems to me that Vernee did not finish the function. I could not start it at all! Perhaps, new updates will fix it, but for now I should wait and use fingerprint reader.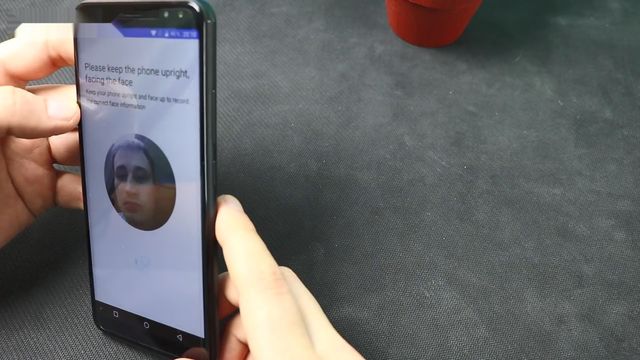 Pros and cons: Vernee X1
What can I say about Vernee X1? Let's talk about the pros and cons, but first, it seems to me that the Chinese company listened to the users' wishes, and make really good phone for $250. My wish list looks like this:
I need a good big display – Done;
Battery life more than 2 days – Done;
Doesn't feel like a brick in hand – Done;
Quick charge support – Done;
Hardware for playing latest Android games – Done.
Also I want to note about 6GB of RAM and 64GB of internal memory. It is very impressive for $250. I didn't find another phone with similar specs in this price category.

Conclusion
As the result, we receive pretty good Android phone. Of course, it is not perfect. I think that cameras are unfinished, there is no NFC chip, and the software is raw at the start of sales.
However, there are more pros, such as additional accessories, stylish design, and great display. Also the smartphone doesn't heat while playing games.
As I promised you, there is a special price on Vernee X1. From March 26 you can buy new smartphone for only $209.99! I want to note that regular price is about $250. It is amazing deal. More details by the link below.
Also you can visit our page with coupons to look for other interesting deals.
Vernee X1 Video Review